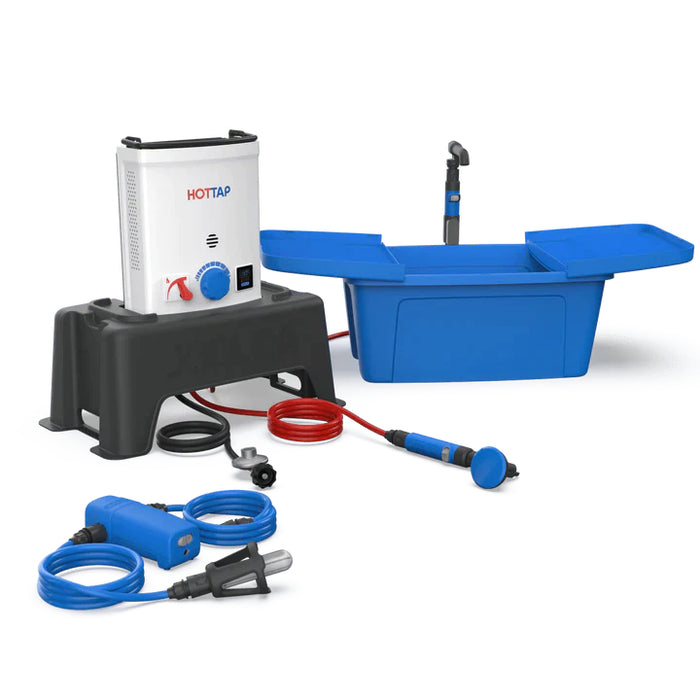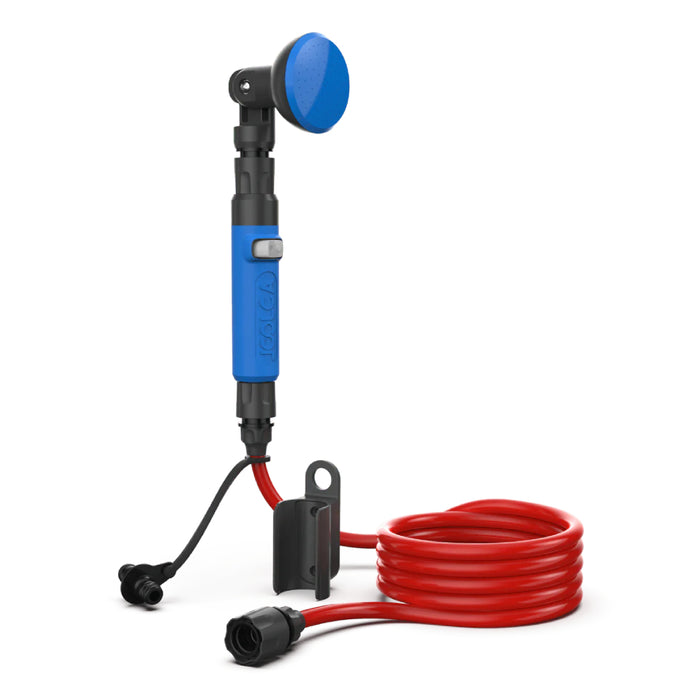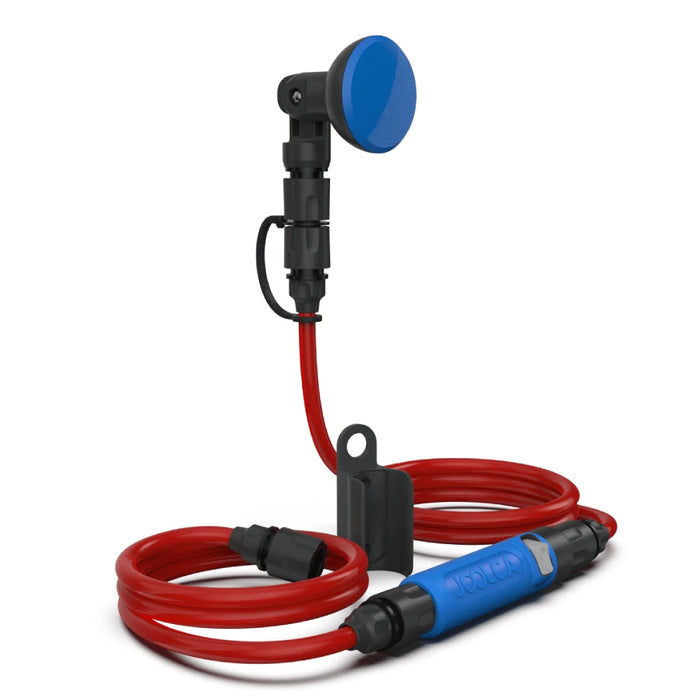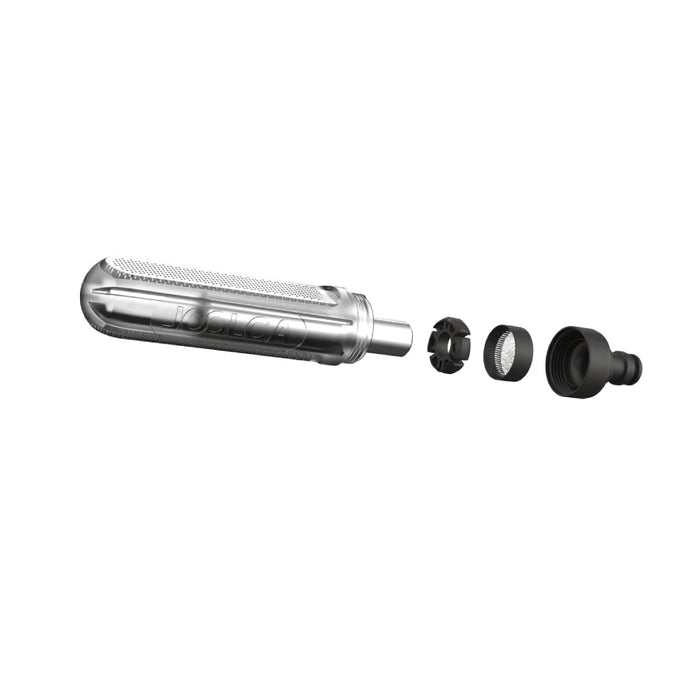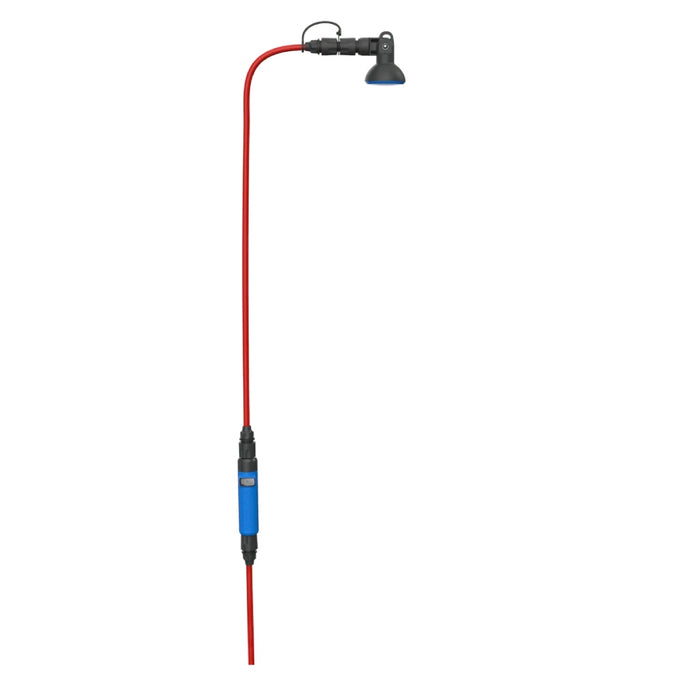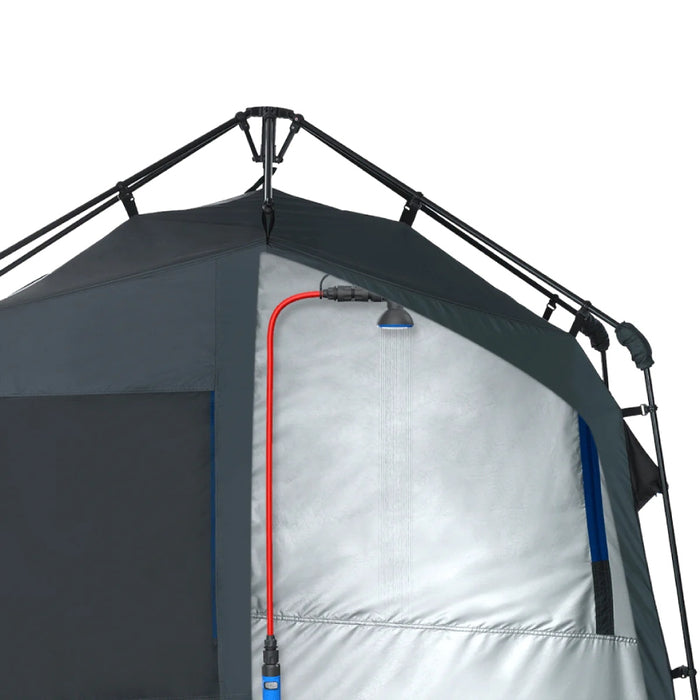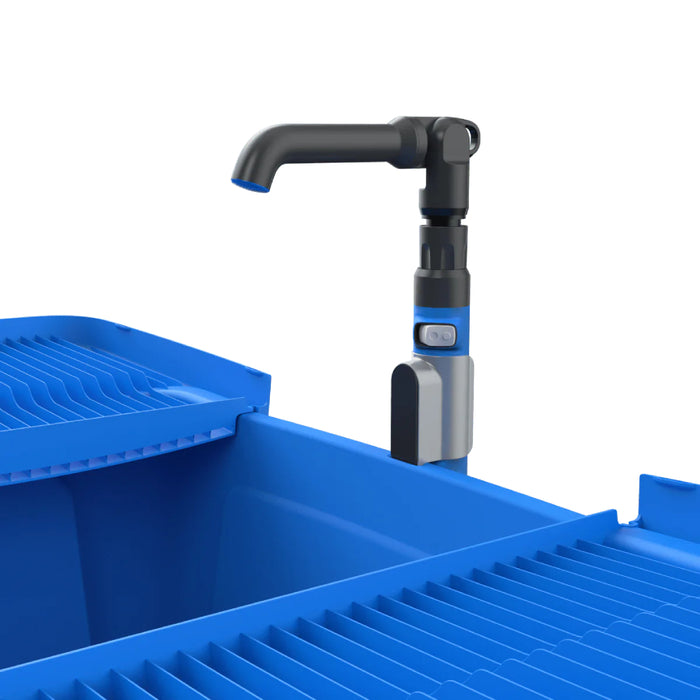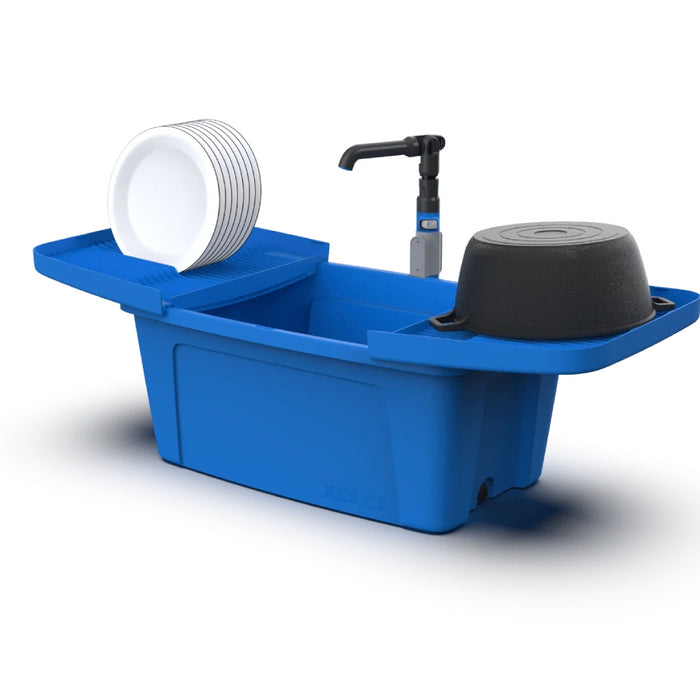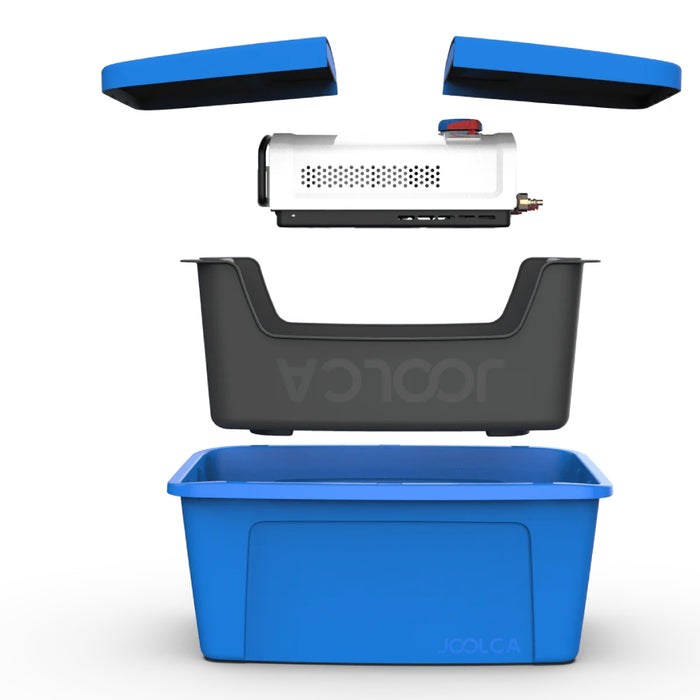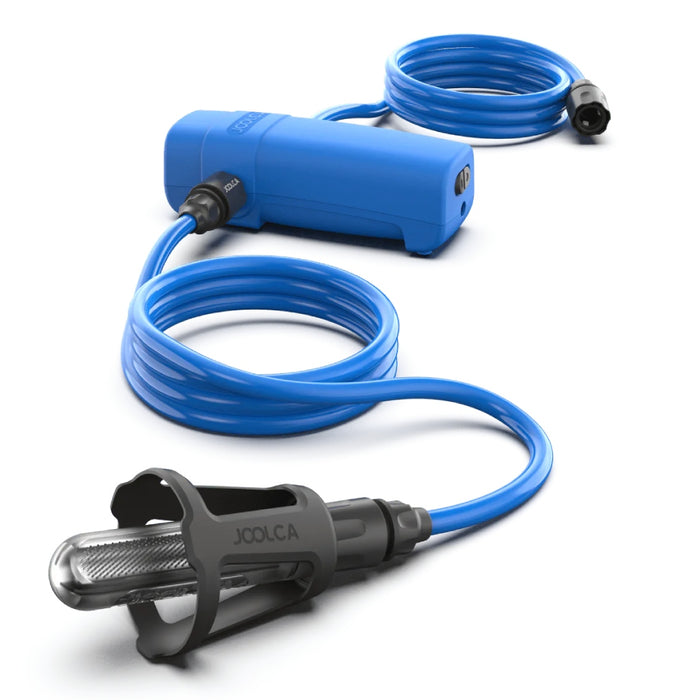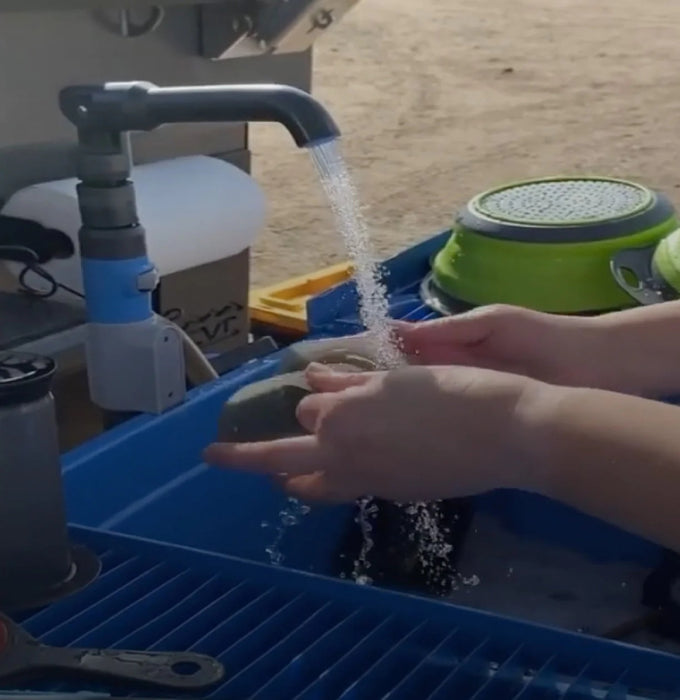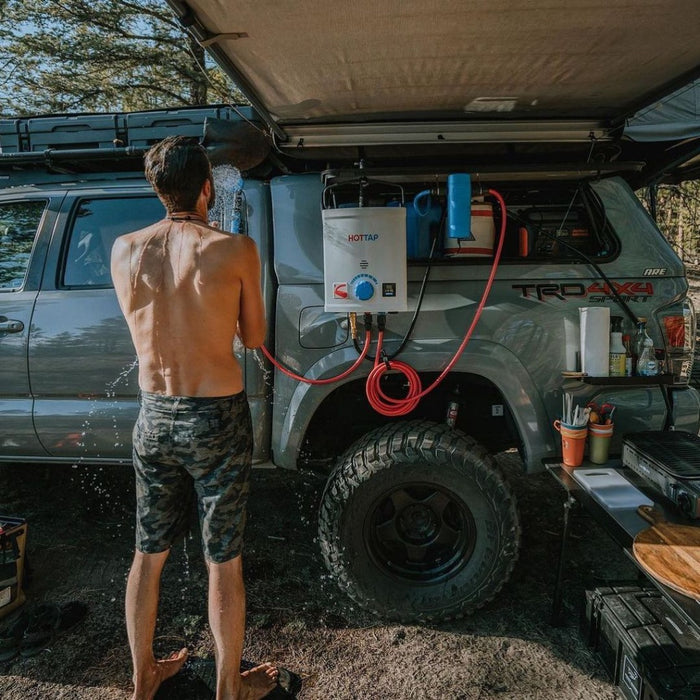 Joolca HOTTAP V2 NOMAD Portable Hot Water Kit
Wherever you can take a propane bottle, you can take the HOTTAP. It's the world's smallest water heater in its class. And enjoying a HOTTAP shower is as easy as flipping a switch.
Built to home standards, HOTTAP features class-leading specs throughout. It's actually a real, hot shower – with over 15h run time on a single gas tank. Even in winter, HOTTAP's 37,500-BTU burner will give you a steaming hot shower at the flick of a switch. And with up to 6 litres per minute of flow, it'll get through any head of hair.
Use it your way
The new HOTTAP Comes with a modular showerhead that can be used handheld or turned into a ceiling-mounted shower with the switch on the wall.
Simply flick the switch and the hot water starts flowing. It's also got a faucet attachment for use with a sink, included in your Nomad Kit.
Taps into any water source
Use your HOTTAP with a jerry can or throw the sturdy two-stage water filter into the nearest creek or lake and pump water up to 30m to your campsite.
Two-Stage Water Filter
The water intake features a two-stage filter that will remove everything but the very finest sediments, and it's sturdy enough to be thrown into shallow rivers and creeks.
What's more, it's easy to clean. No tools required, simply untwist the cover and pull apart, then flush out with water before putting back together.
Long Distance Feeds
The powerful pump self-primes to 1.8m and can push water up to 30m up an incline. Now you will finally be able to truly connect to nature.
The pump is rated to IPX3, so you can leave it out in the rain, hail and shine. And don't worry if there's a limited water supply – the pump won't be damaged by running dry.
Getting Started with HOTTAP Nomad