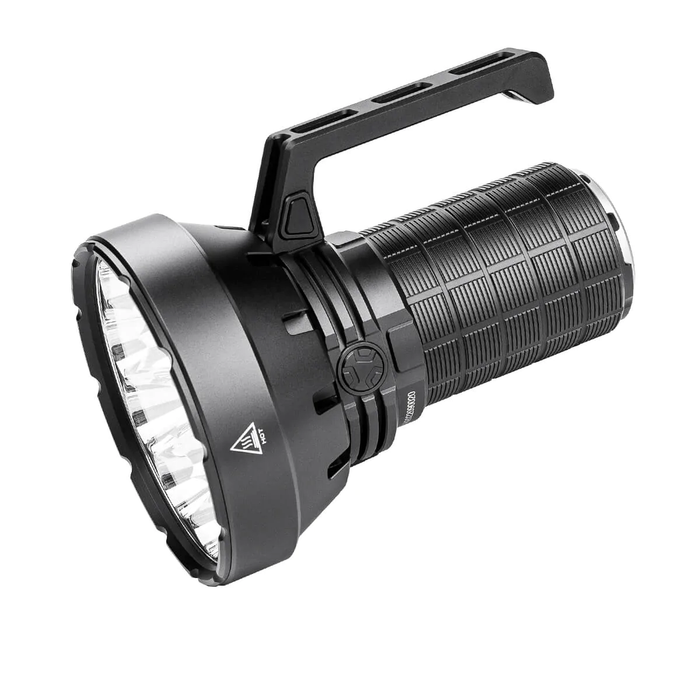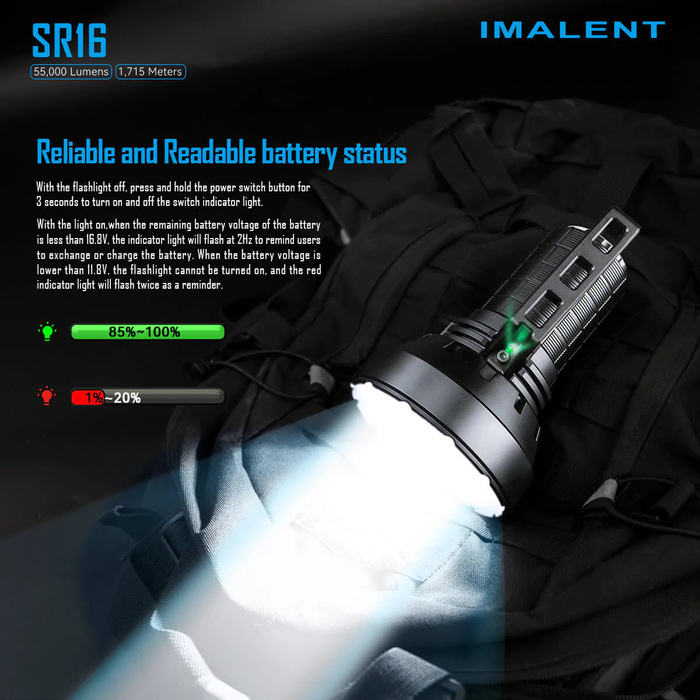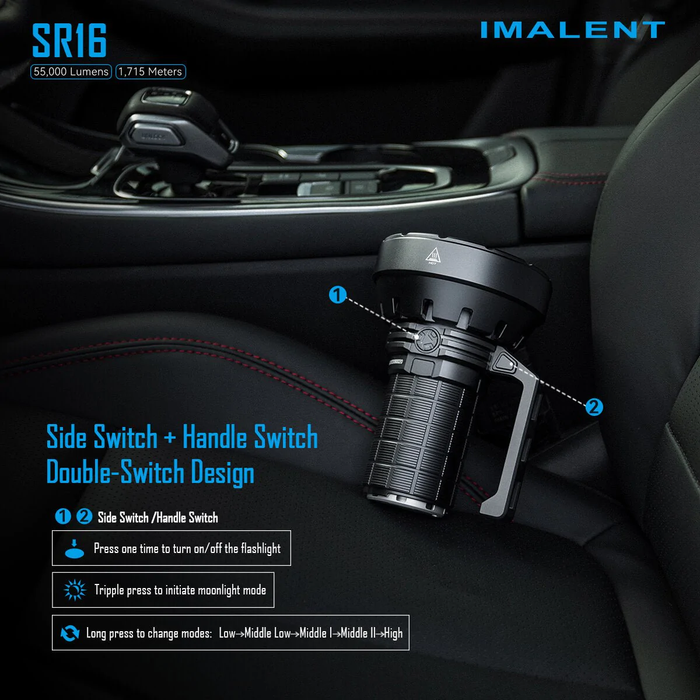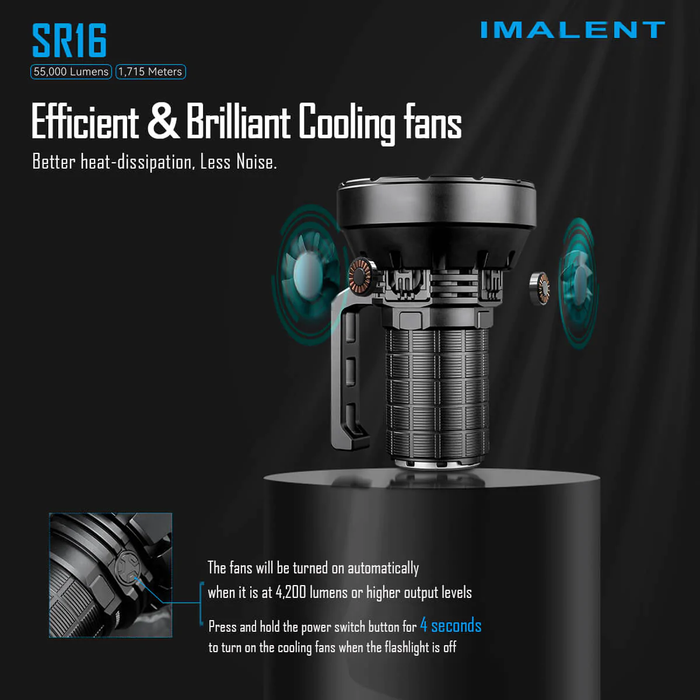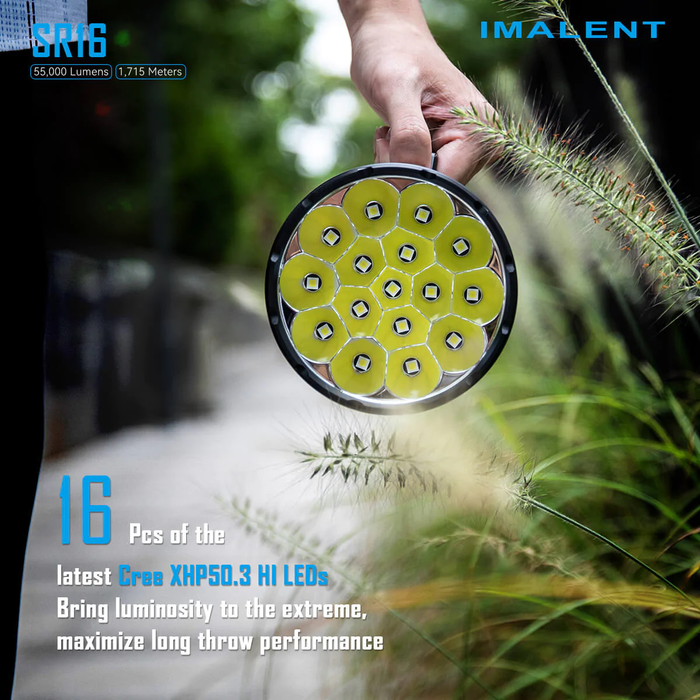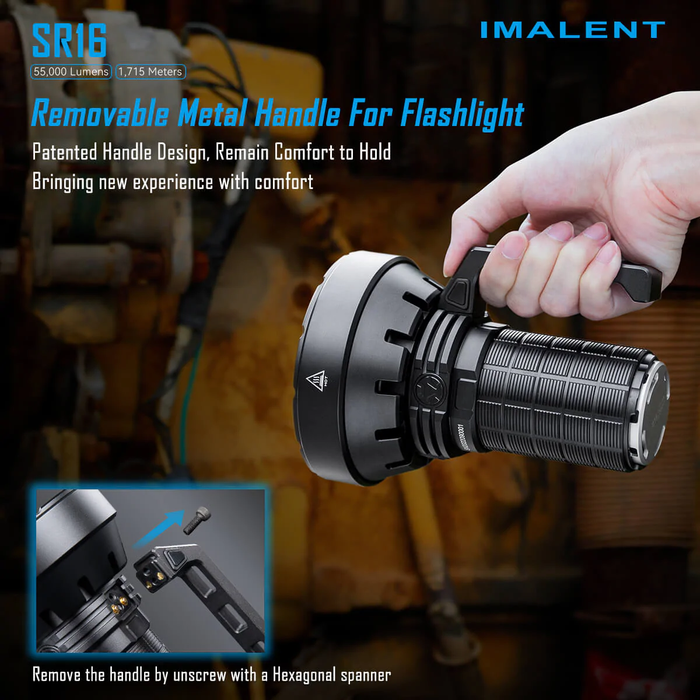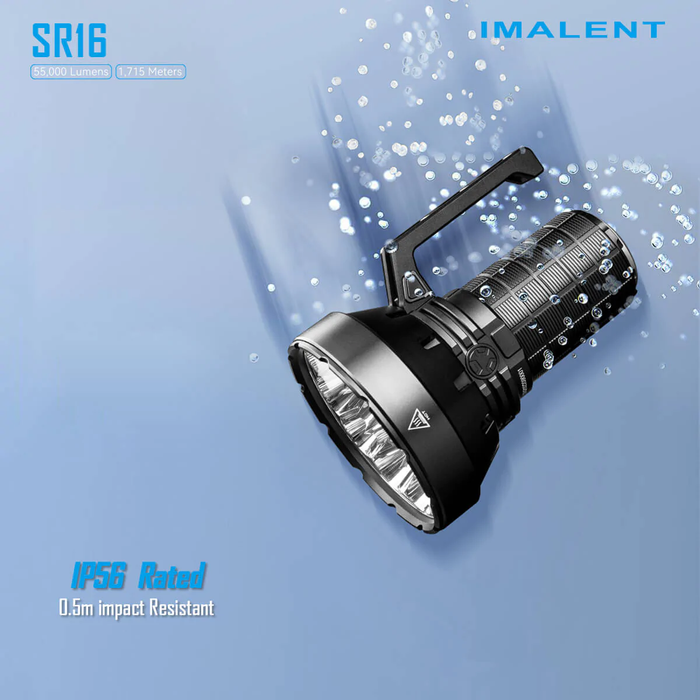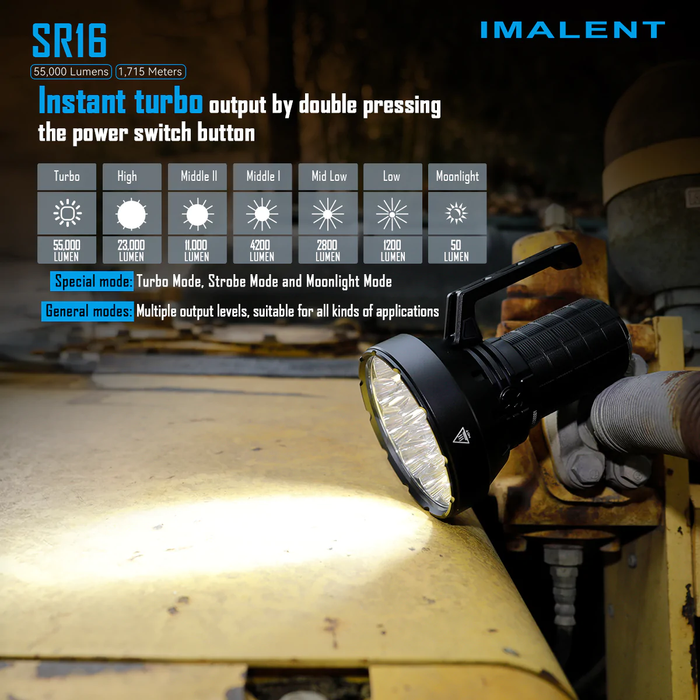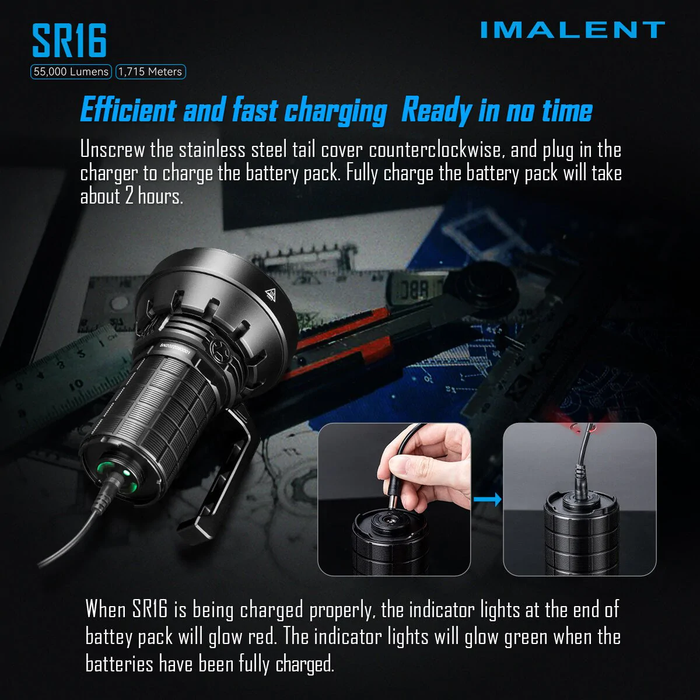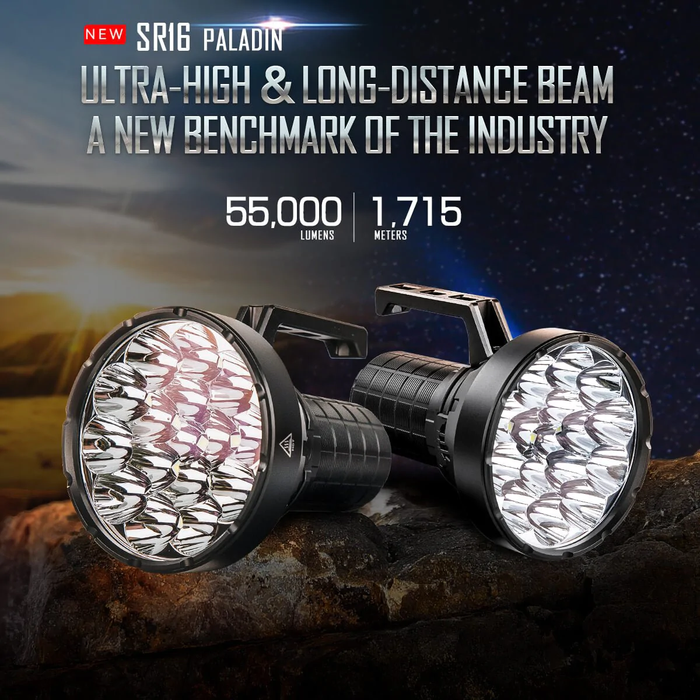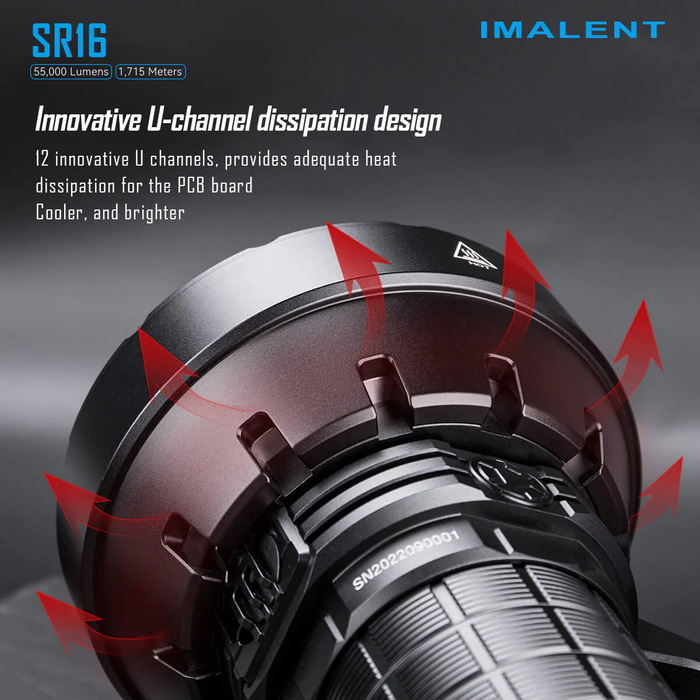 Imalent SR16 55000 Lumens Flashlight | 1715 Meters
Utilizes 16 pieces of American CREE XHP50.3 HI LEDs.
The lifespan is upto 50,000 hours with maximum output of 55,000 lumens.
Built-in Li-ion battery pack which includes 4pcs 21700 batteries.
Size: 109mm (head diameter) *56mm (body diameter) *158mm (length)
Net weight:1130g(battery included)
High-efficiency constant current circuit will maintain constant brightness.
Built-in thermal control module will automatically adjust the brightness output, keep using comfortably.
Combination of toughened ultra-clear mineral and anti-reflective coating glass
Aluminum SMO reflector.
Aerospace-grade aluminum alloy body, wear-resistant Type III hard-anodized surface treatment.
IP56 standard waterproof.
Moonlight mode at 50 lumens for 98 hrs.
Removable metal flashlight handle.
The IMALENT SR16 is a well designed powerful long range flashlight featuring 16 pcs of CREE XHP50.3 Hi LEDs, which is the one of the best LED for throw available. Simple but effective measures were taken in order to maximise the potential of this torch, such as customized high-drain, high-capacity rechargeable Lithium-ion battery pack, the use of toughened, ultra-clear mineral AR coating, and an Aluminum SMO reflector.
With an output up to 55,000 lumens and a maximum beam distance of 1715 meters, the SR16 is easily the most powerful flashlight with the longest throw. There are six different common brightness levels that can be activated with a simple tap and hold, plus a practical "moonlight mode" with 50 lumens that can be activated by a tripple tap, and two emergency modes, Turbo and Strobe.
The SR16 is designed to be the best powerful searchlight for long-duration and high-lumen use. At mid-2 level, the SR16 can be used continuously for 52 minutes at an output of 11,000 lumens, which makes it a great light for emergency scenarios such as search and rescue missions, it's also a reliable torch for daily boarder patrols and large area illumination.