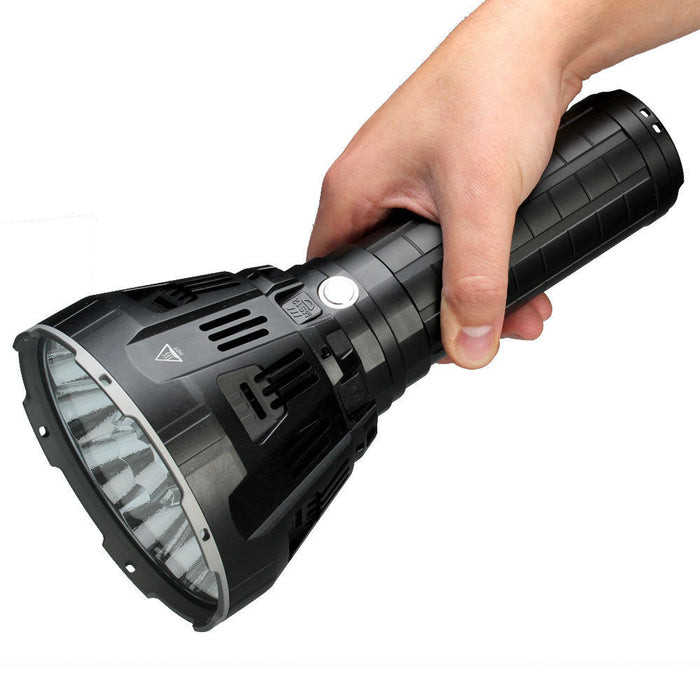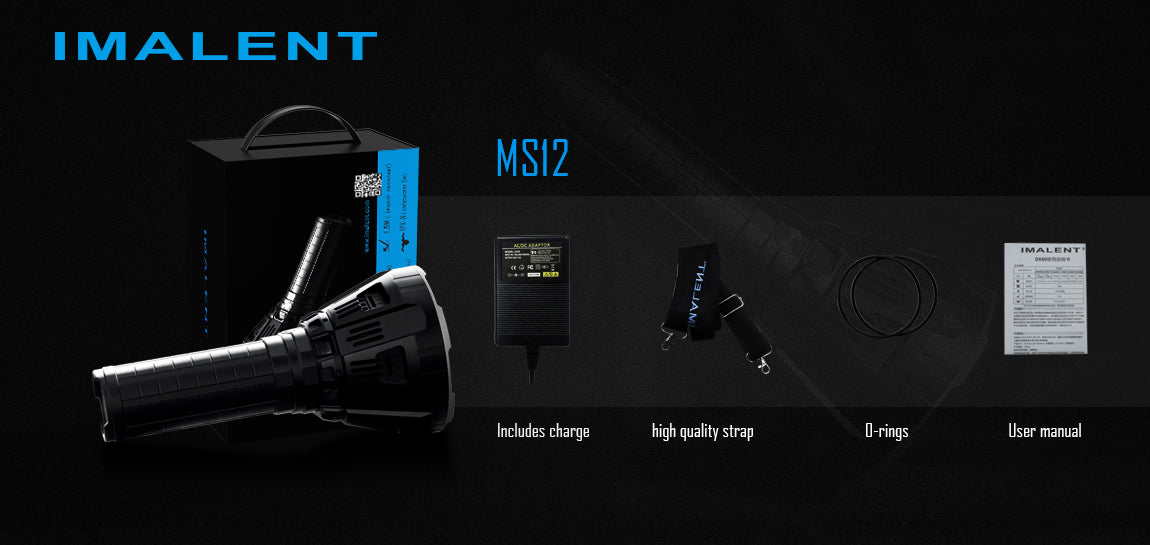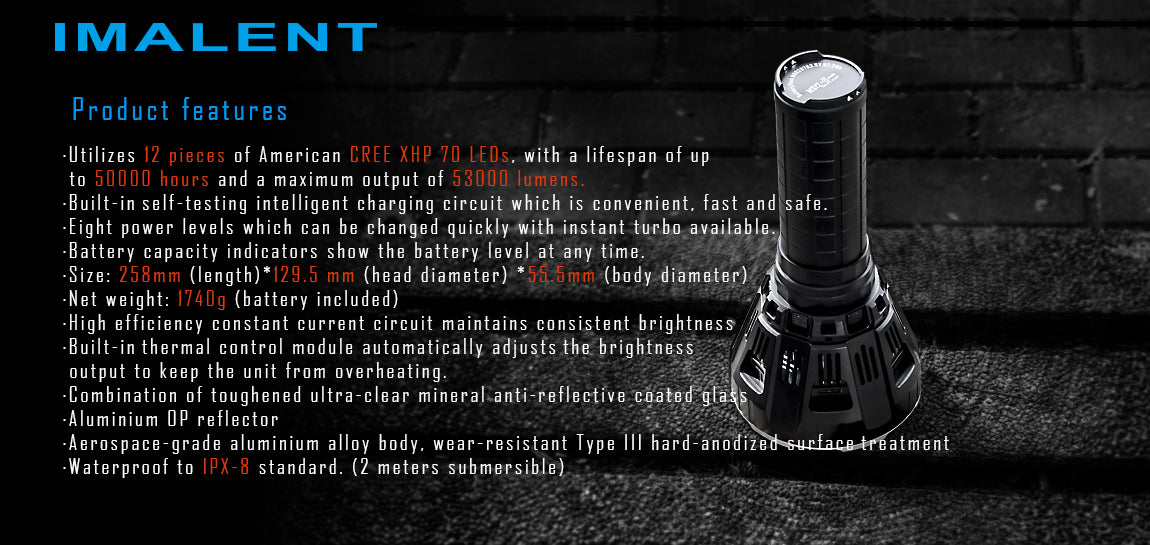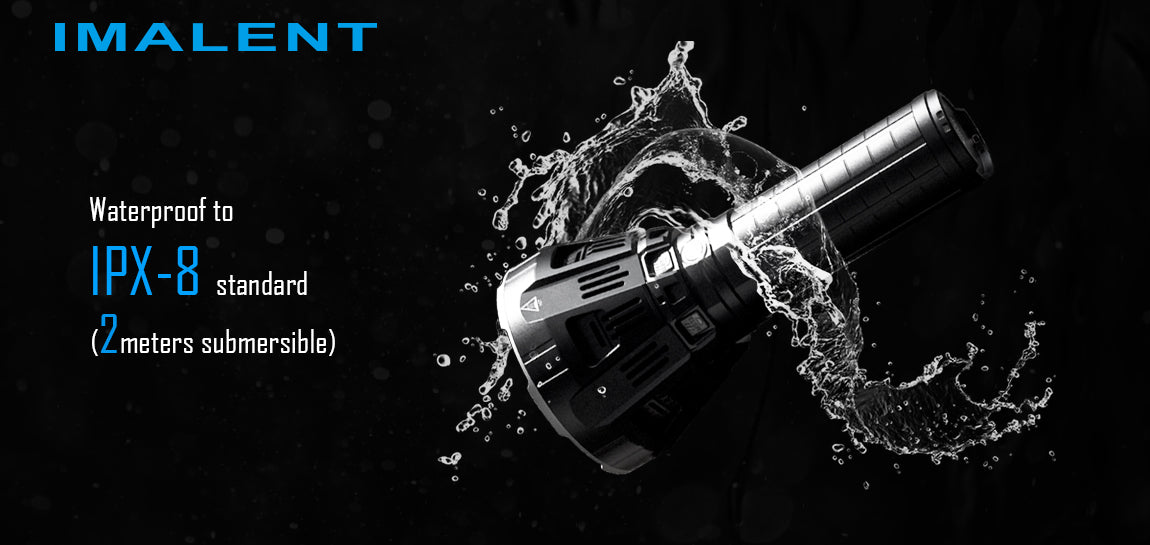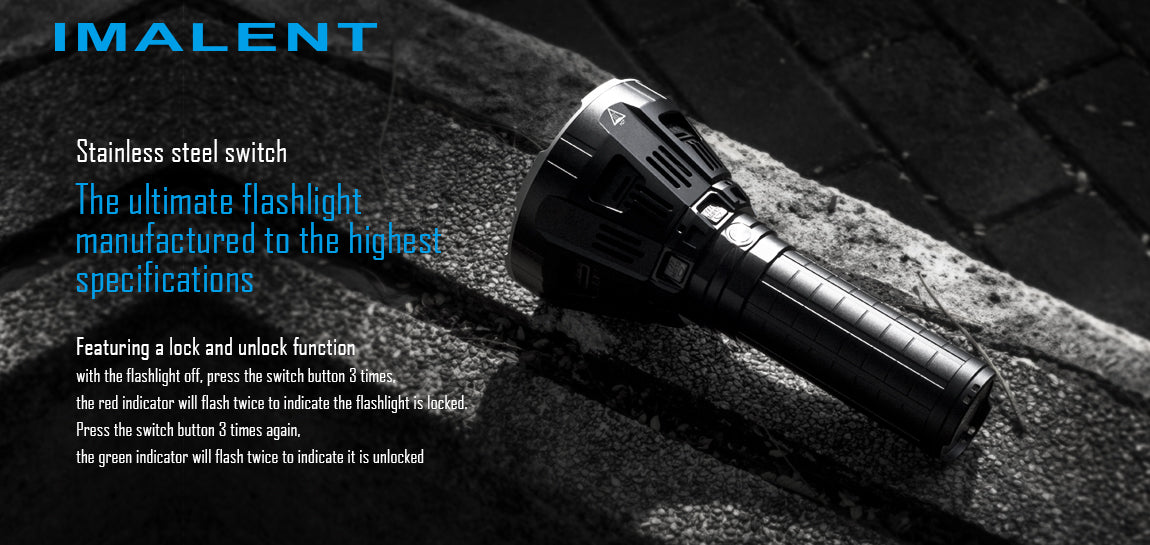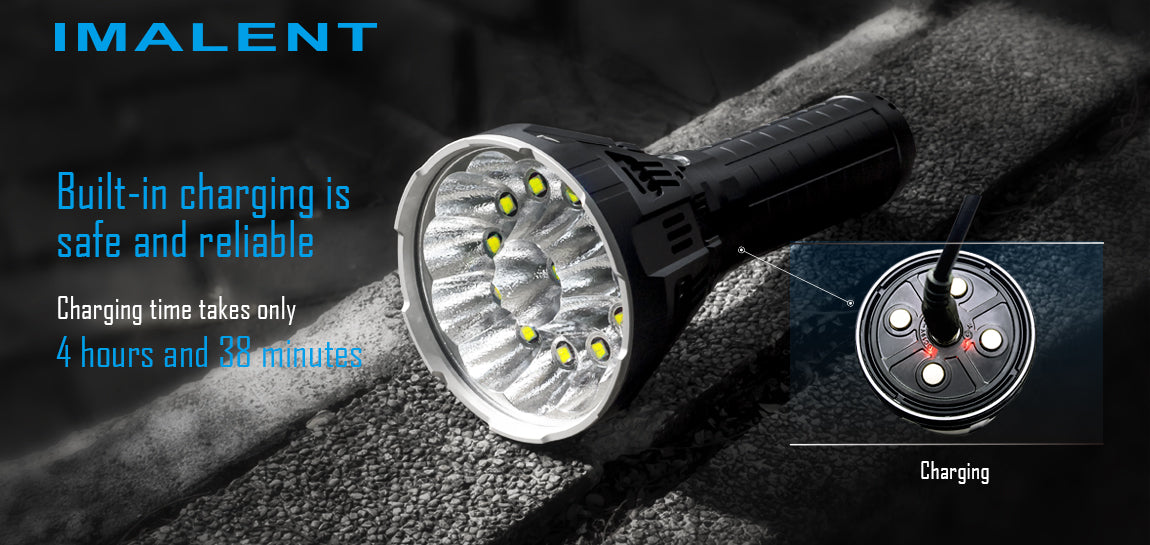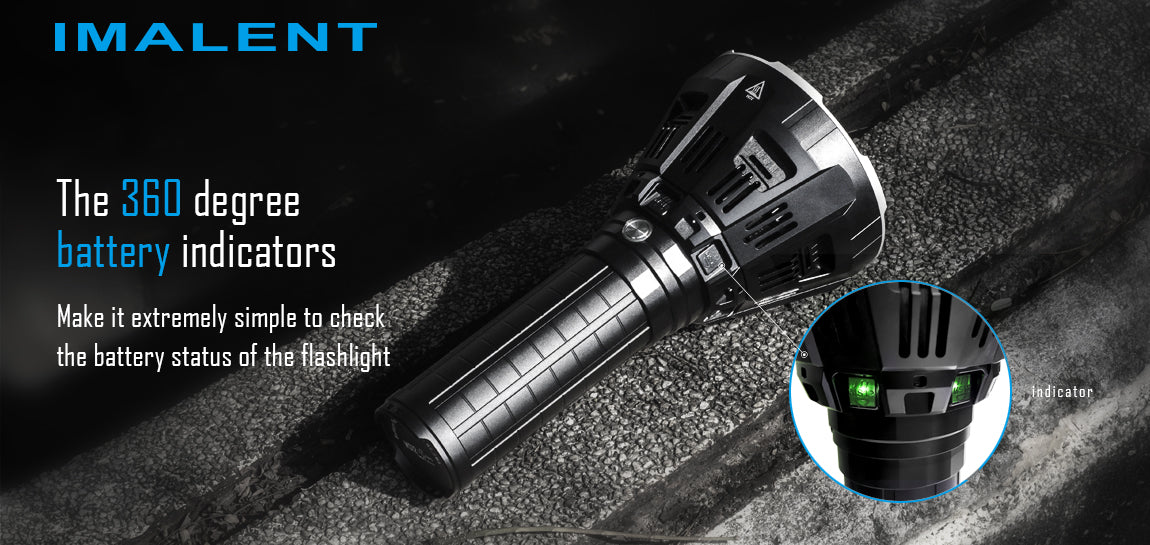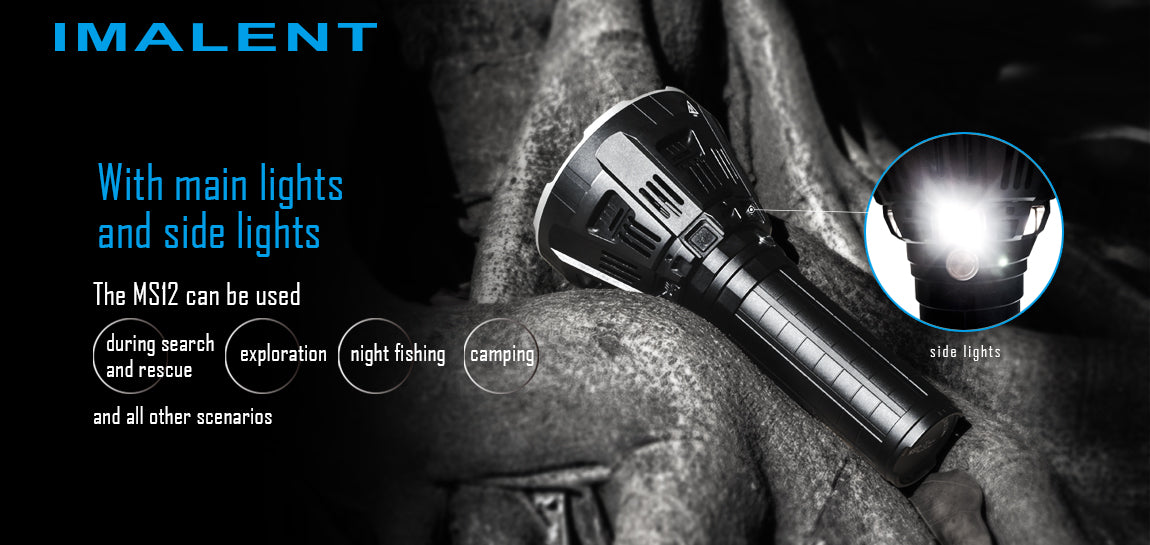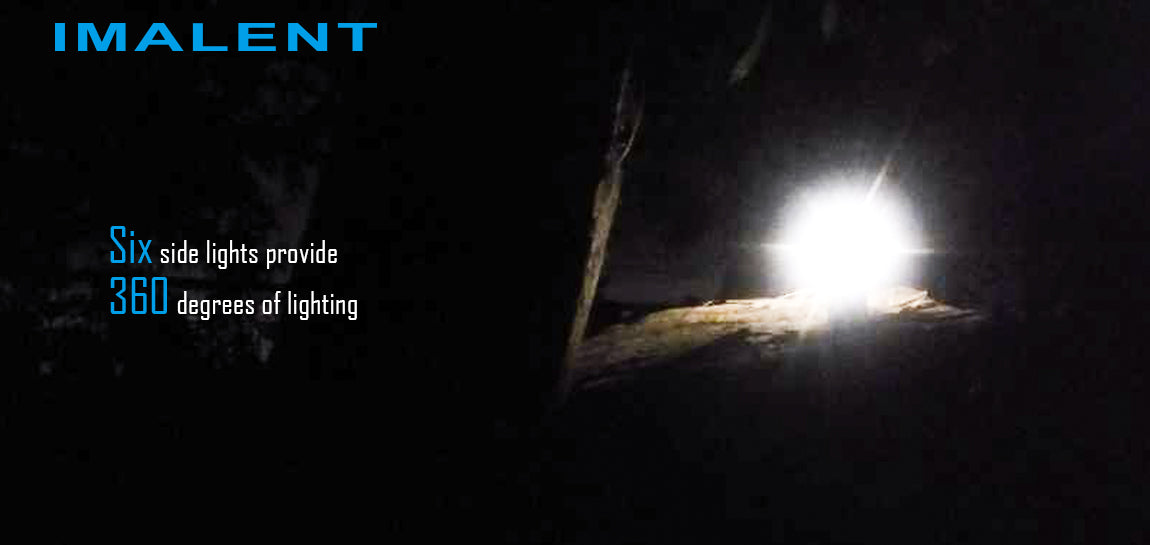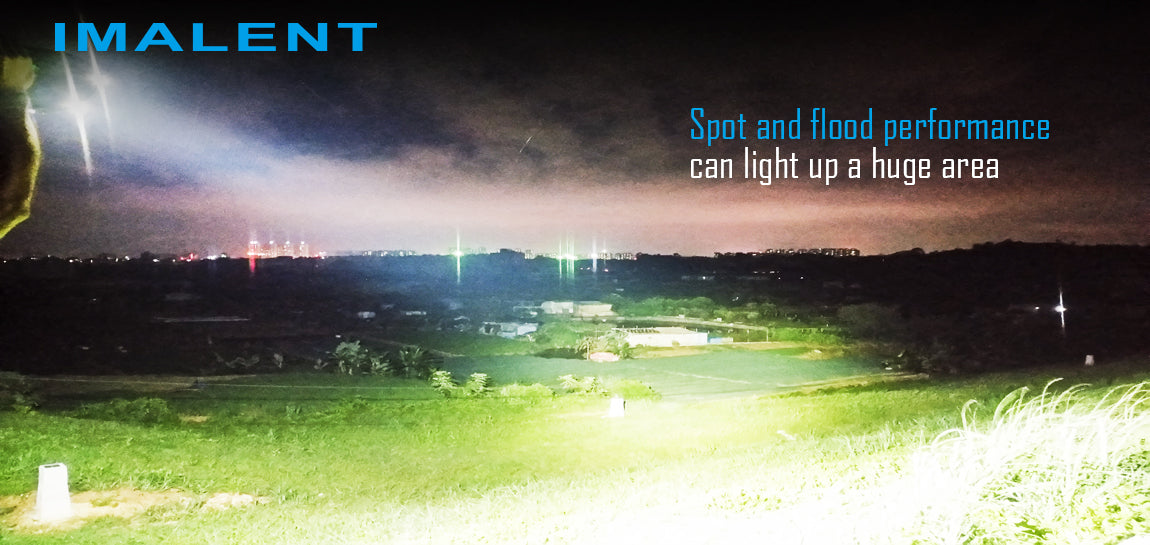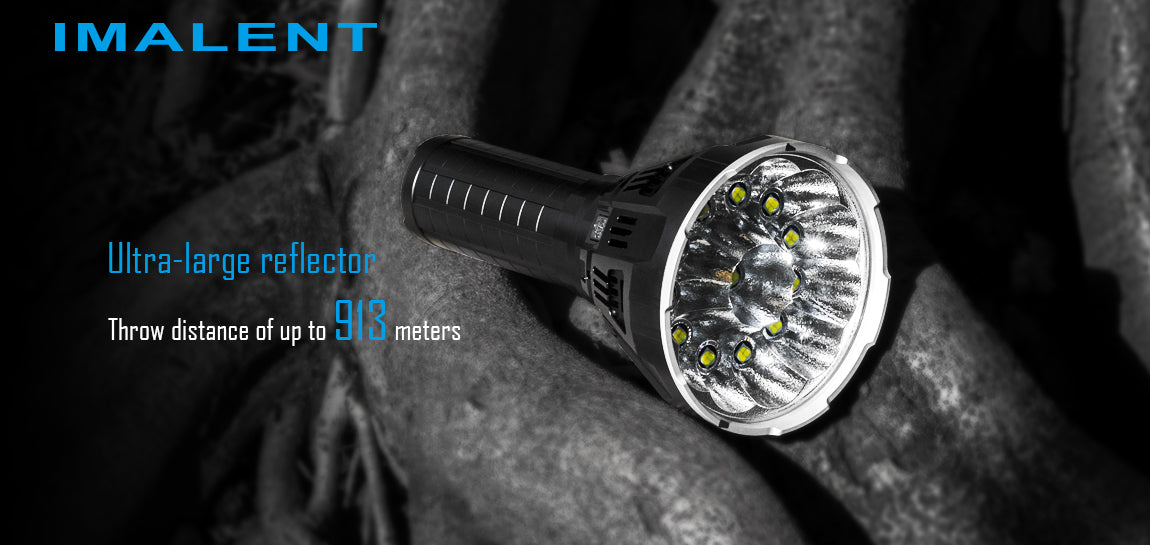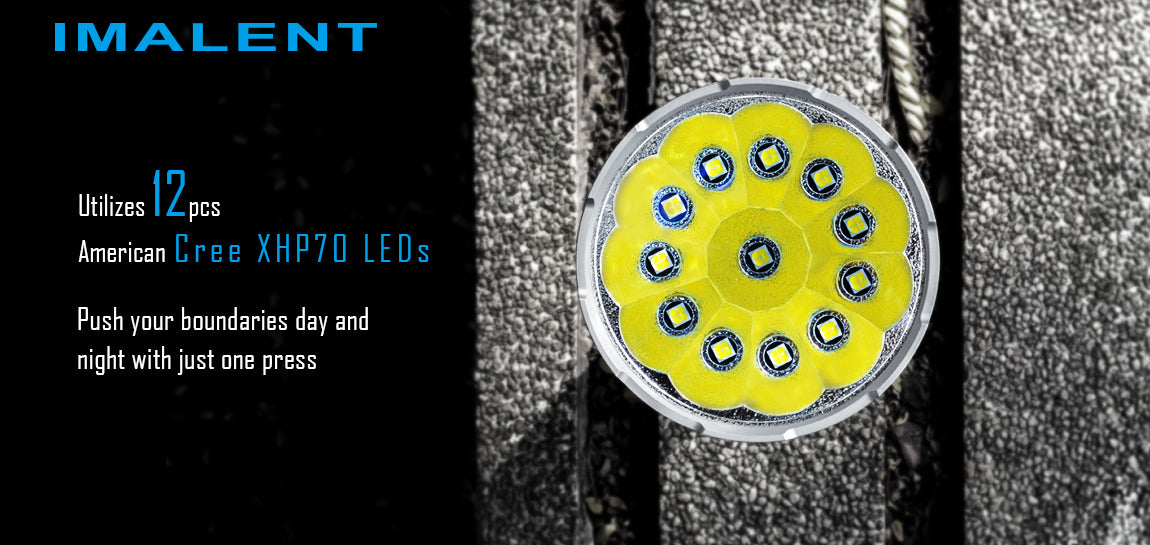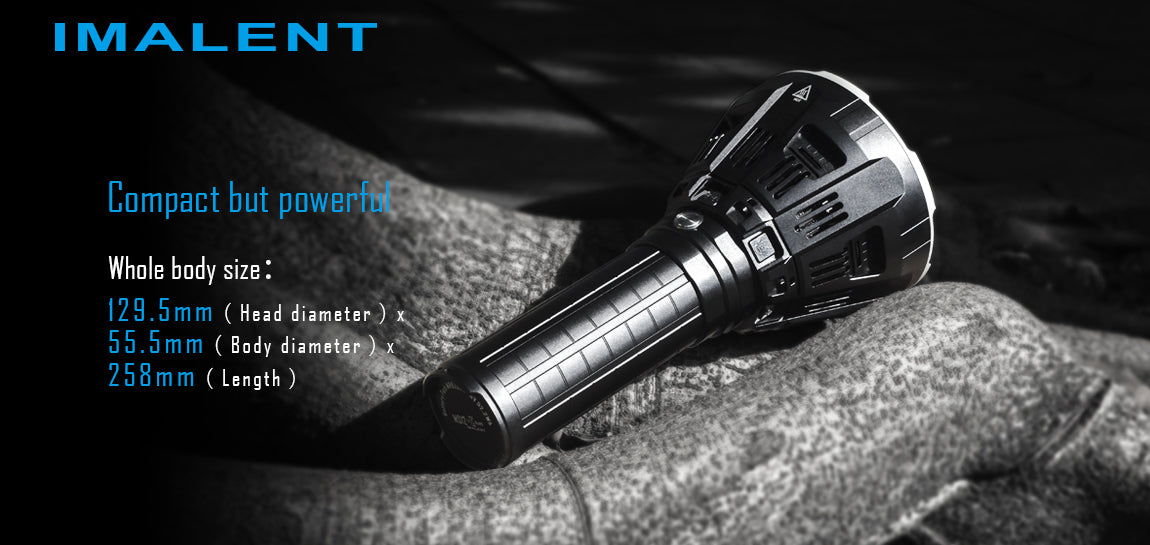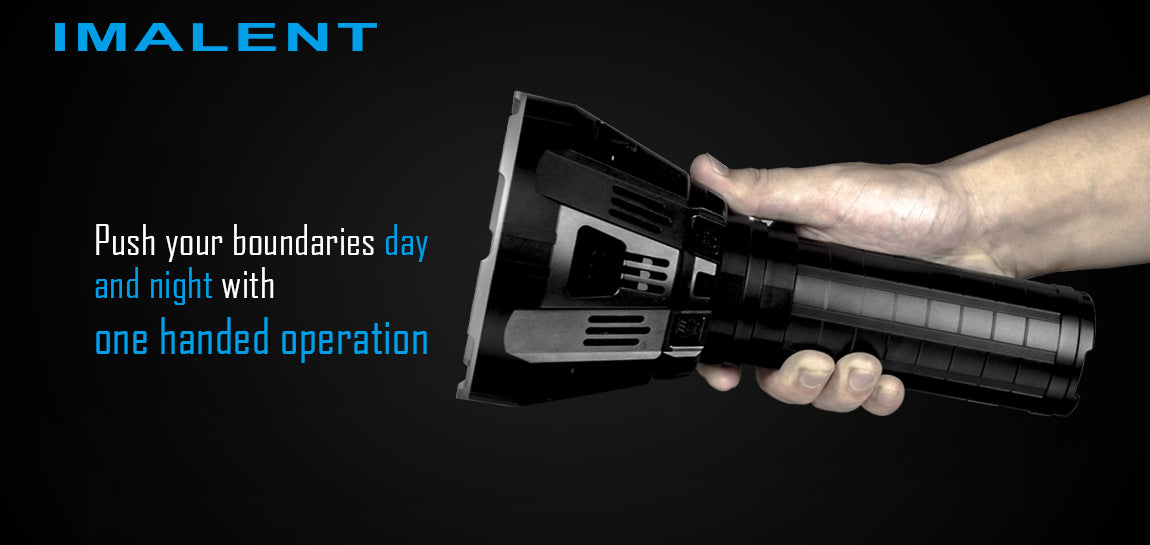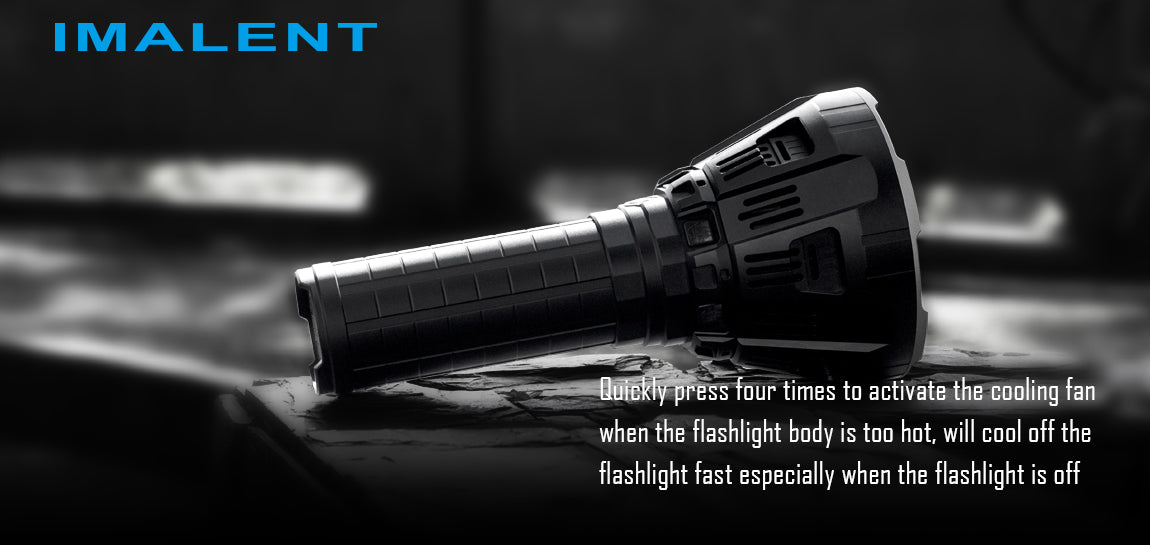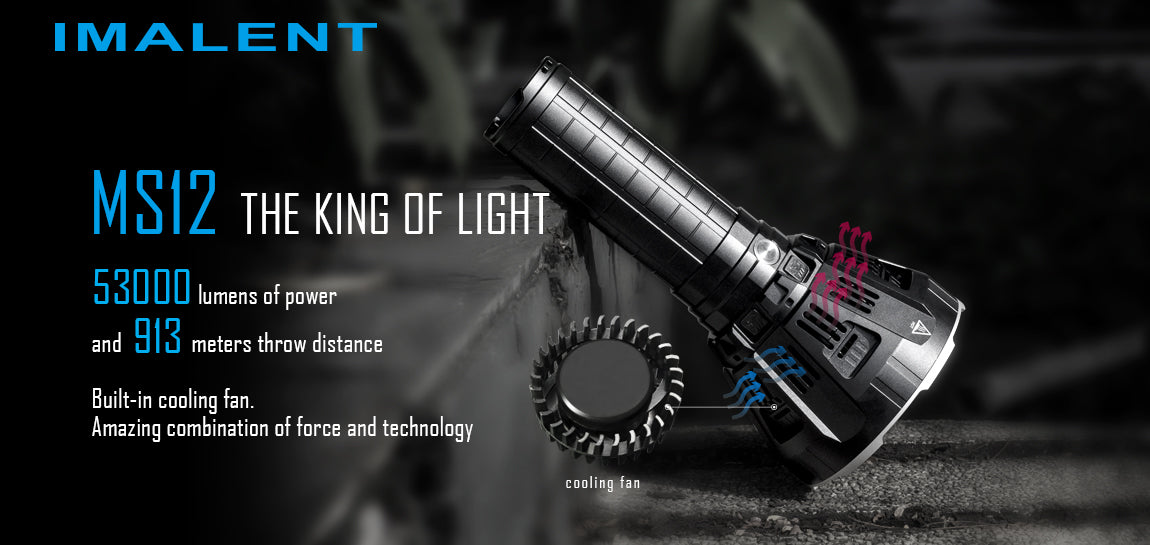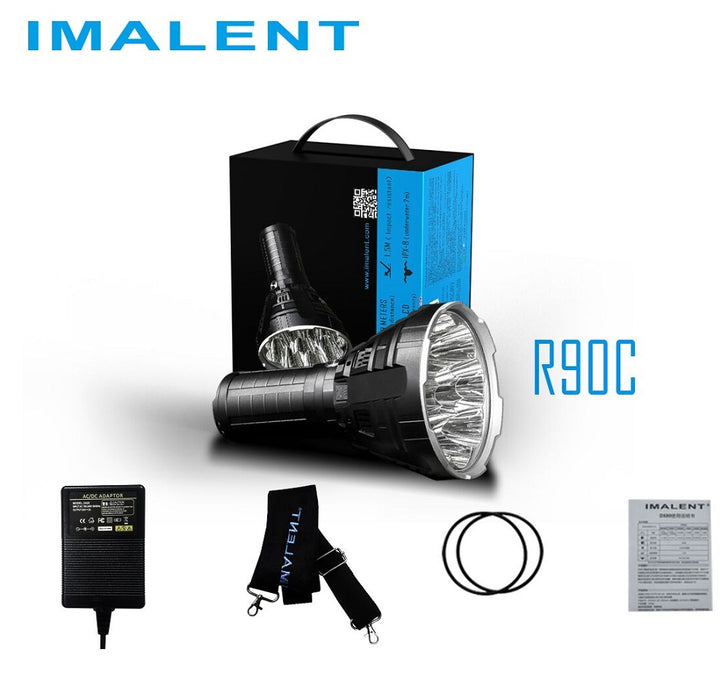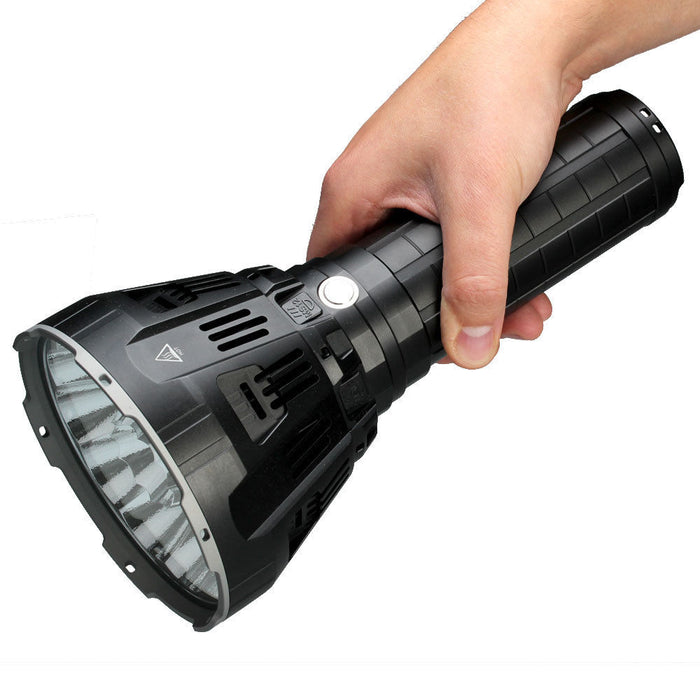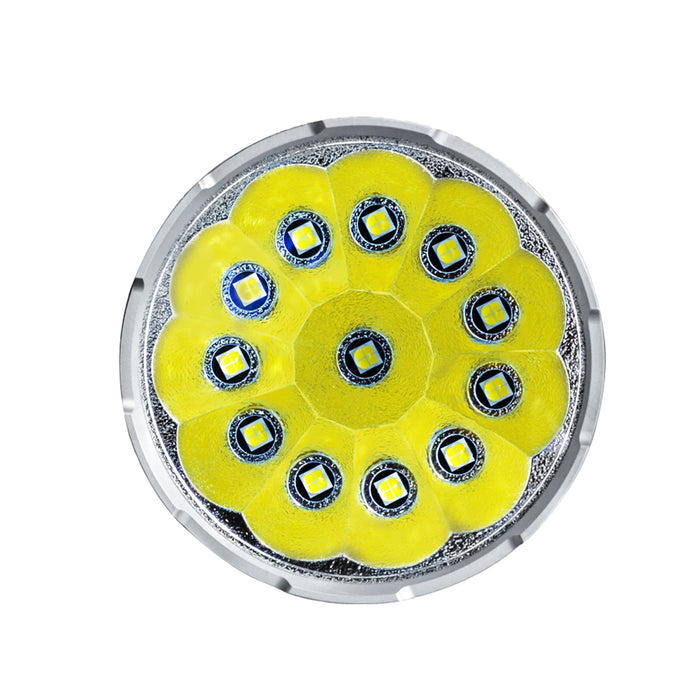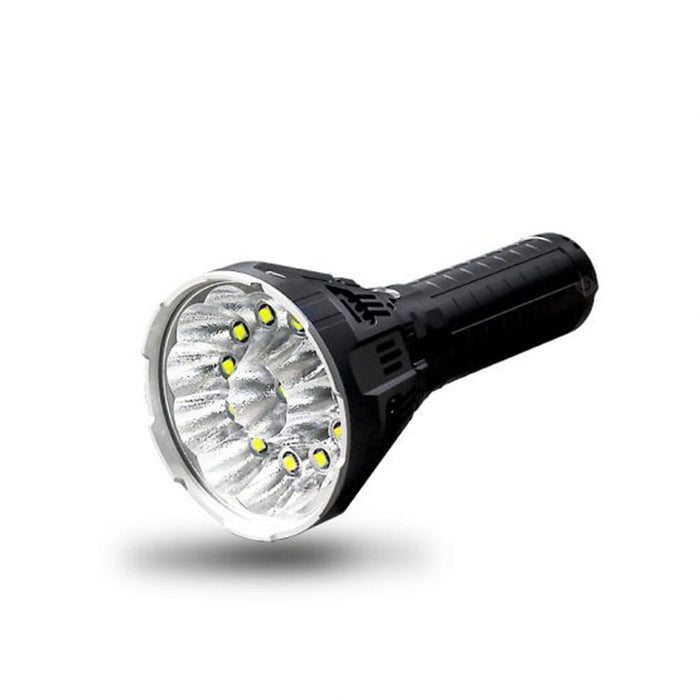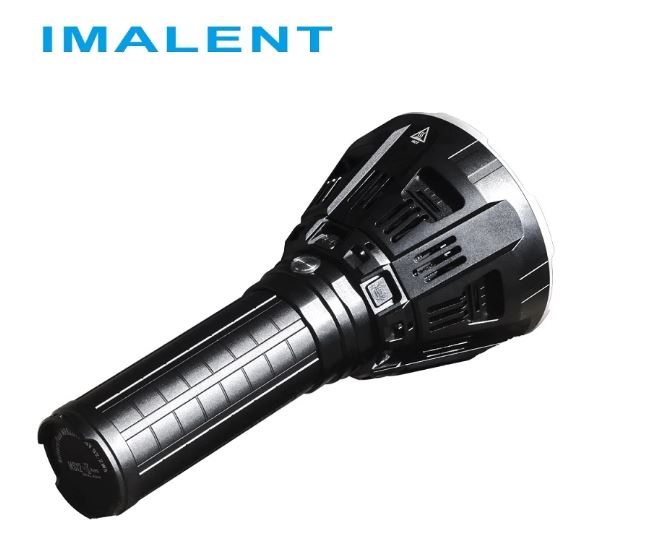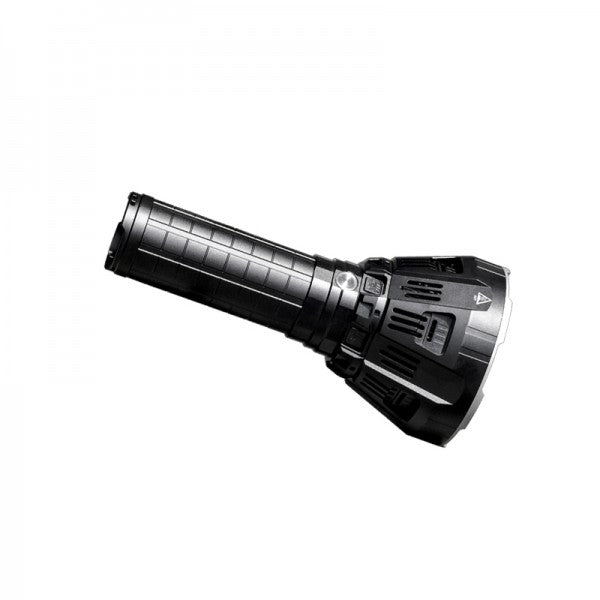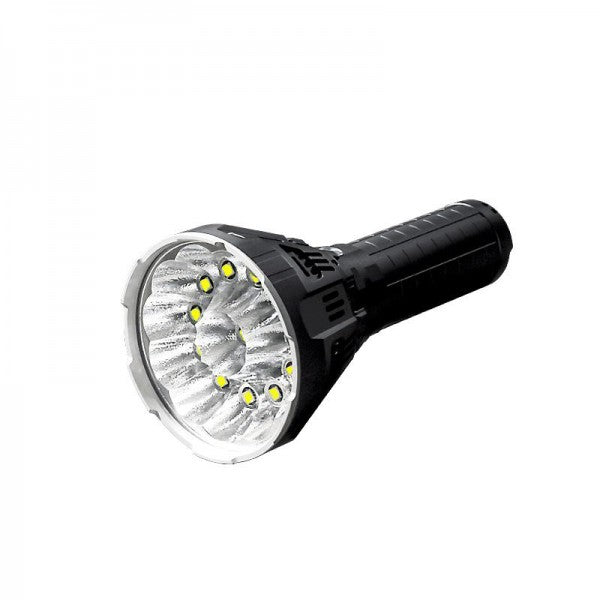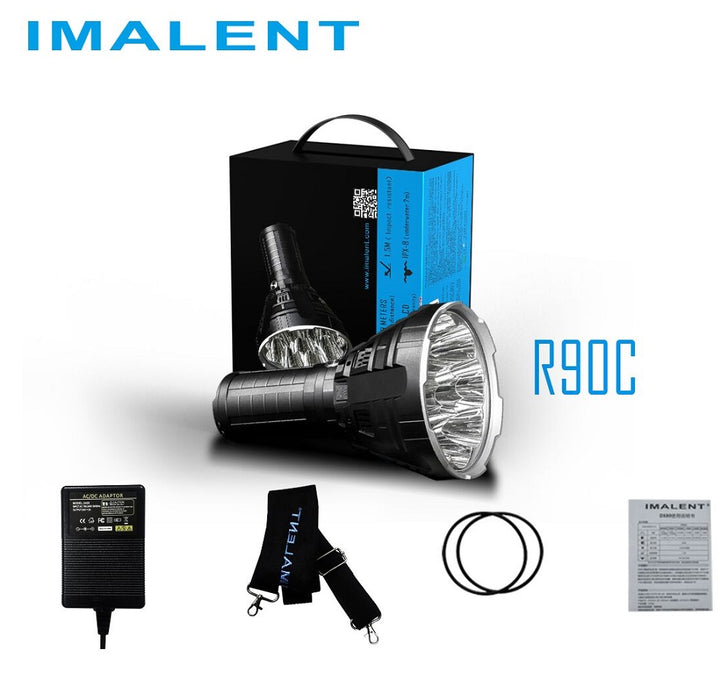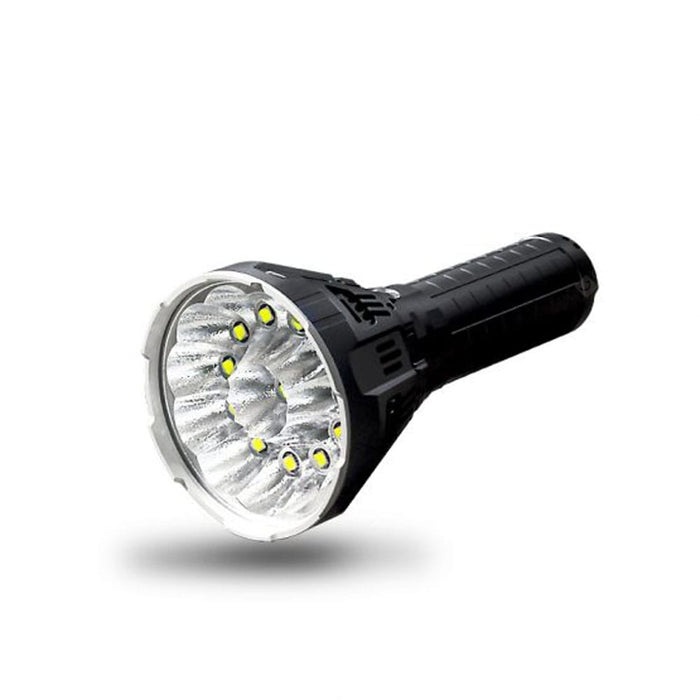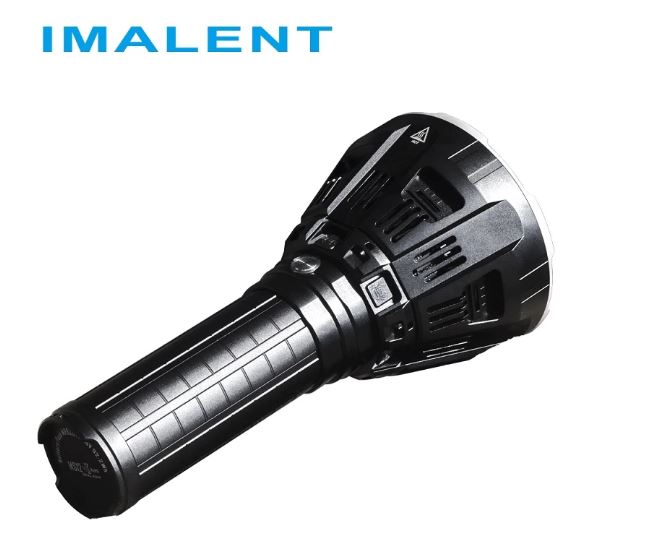 Imalent MS 12 - A 53,000 Lumen POWERHOUSE - Cooling Fan and Li-ion
One of the most powerfull flashlights in the world. Don't be fooled by false lumen claims and fakes; Imalent is the real deal. This colossal light weighs in at nearly 4 lbs! It will light up an entire football field with lumens to spare. This is the perfect area light for large properties, you will see wildlife that are 500 meters away and everything in between. The built in cooling fan keeps it practical and its built to rock solid specifications (see below) Its the only light you need. Literally. 
Max 53000 Lumens
12 XHP 70 LED
IPX-8 standard waterproof
Product Details
1.MS12, "Light of the king",utilizes12 pieces of American CREE XHP70 LEDs with a maximum output up to 53000LM and long throw up to 913 meters, MS12 will bring you absolute shock in the night.
2.MS12 is extremely compact and comfortable to hold, and utilizes 6 side lights for camping, fishing and more other outdoor lighting experience!
3.Built in high power cooling fan,silent,waterproof,heavy wind , which is a perfect combination of great energy and technology.
4.With IMALENT's unique design with bright plating process optical reflector and 12pcs CREE XHP70 LEDs,the MS12 delivers a maximum output up to 53000 lumens and a far reaching distance of 913 meters, push you boundaries day and lights, make it a perfect search and rescue flashlight!
5.The MS12 features IMALENT's signature high-grade side pressure switch. This ergonomic design provides an unprecedented level of grip. Eight output levels ensure long runtimes with low or high output in any situation. The "hide strobe" feature keeps you safe by starting quickly at critical moments.
Product Features
Utilizes12pieces of American CREE XHP 70 LEDs,with a lifespan of up to 50000 hours and a maximum output of 53000 lumens.
Built-in safety self testing intelligent charging circuit, convenient,fast and safe.
Eight levels which can be exchanged quickly and instant Turbo.
Six battery capacity indicators around the flashlight head, shows the capacity any time.
Size: 258mm (length)*129.5 mm (head diameter) *55.5mm (body diameter)
Net weight:1740g(battery included)
High efficiency constant current circuit will maintain constant brightness
Built-in thermal control module will automatically adjust the brightness output,keep using comfortably.
Combination of toughened ultra-clear mineral and anti-reflective coating glass Aluminum OP reflector
Aerospace-grade aluminum alloy body, wear-resistant Type III hard-anodized surface treatment
IPX-8 standard waterproof (2 meters submersible)