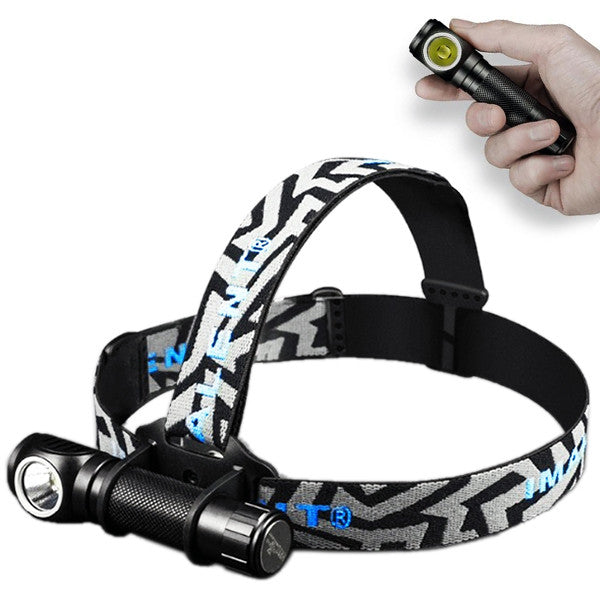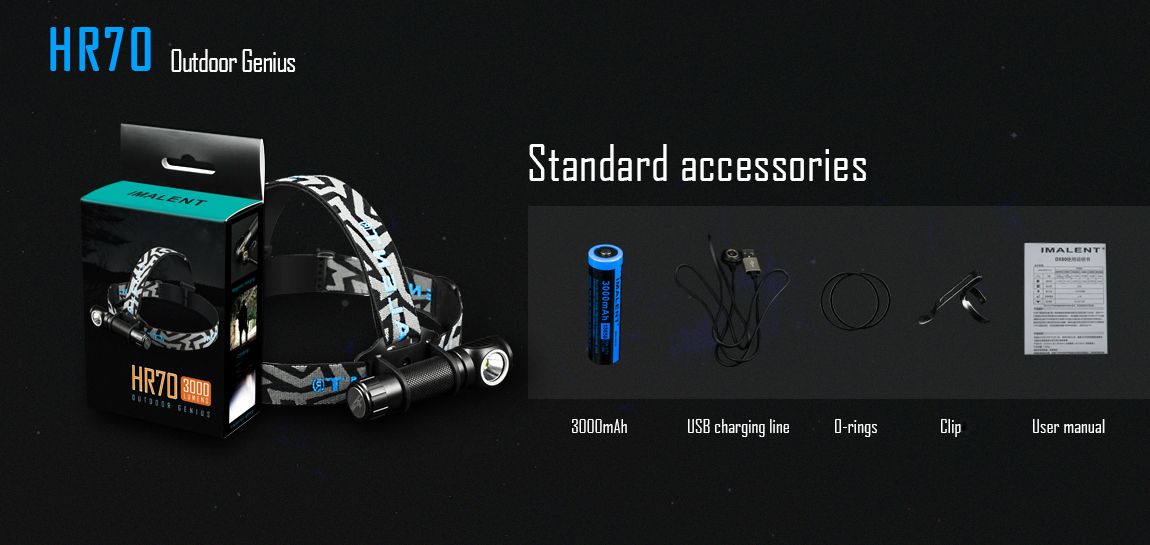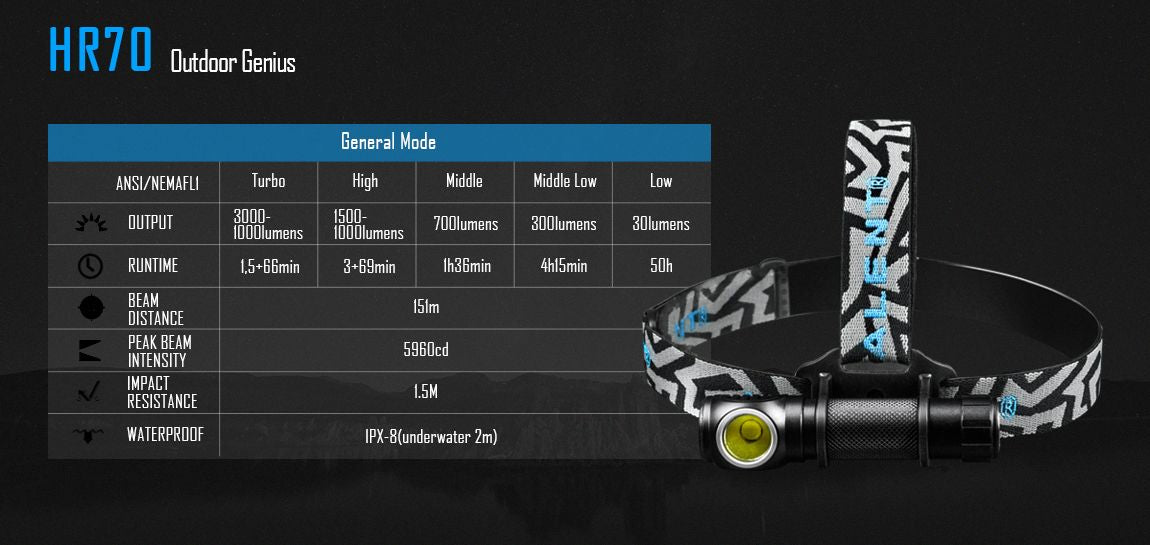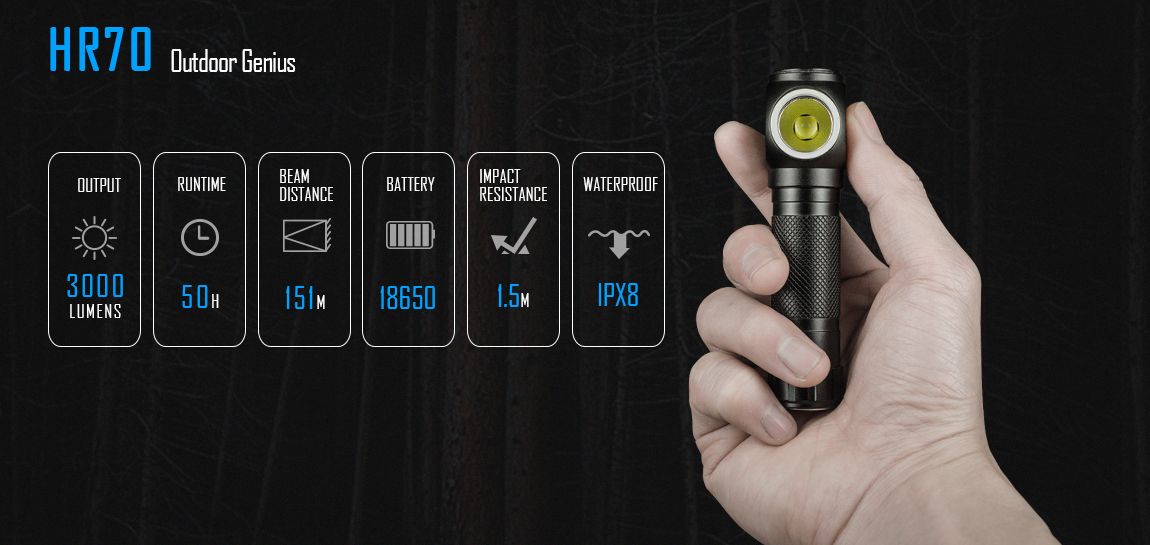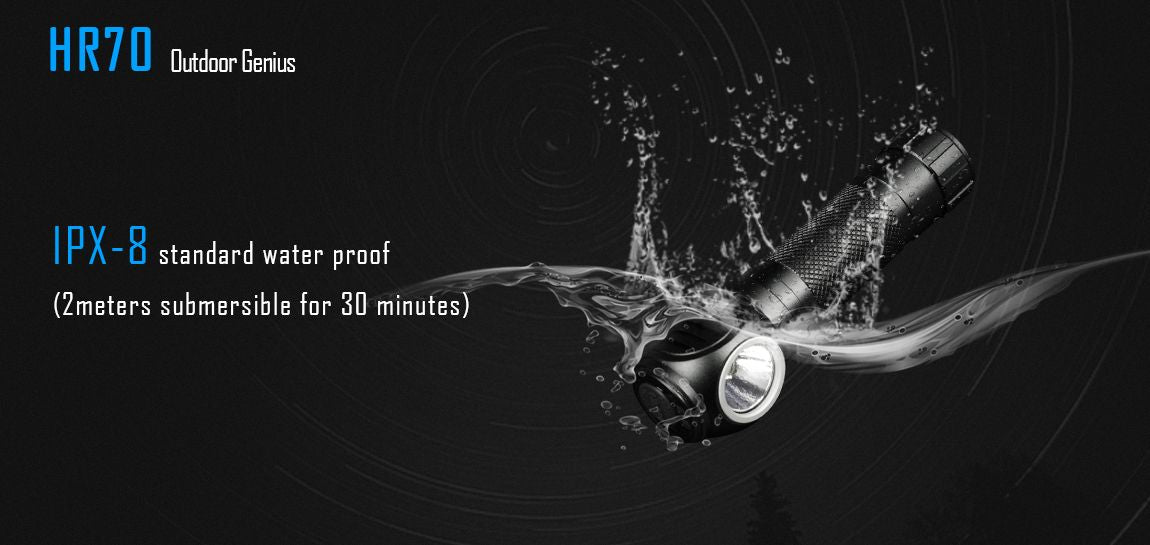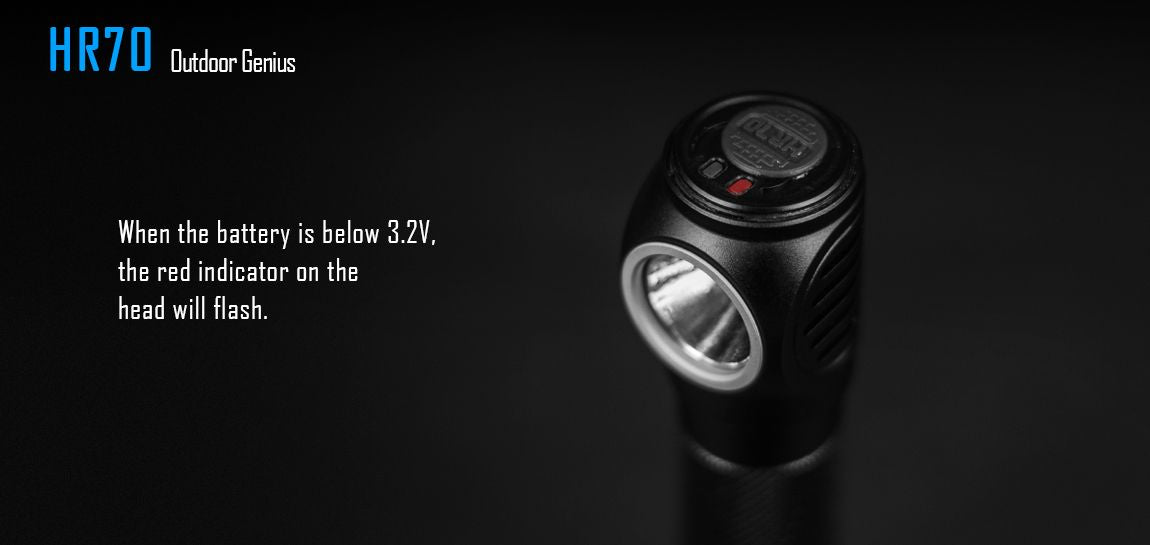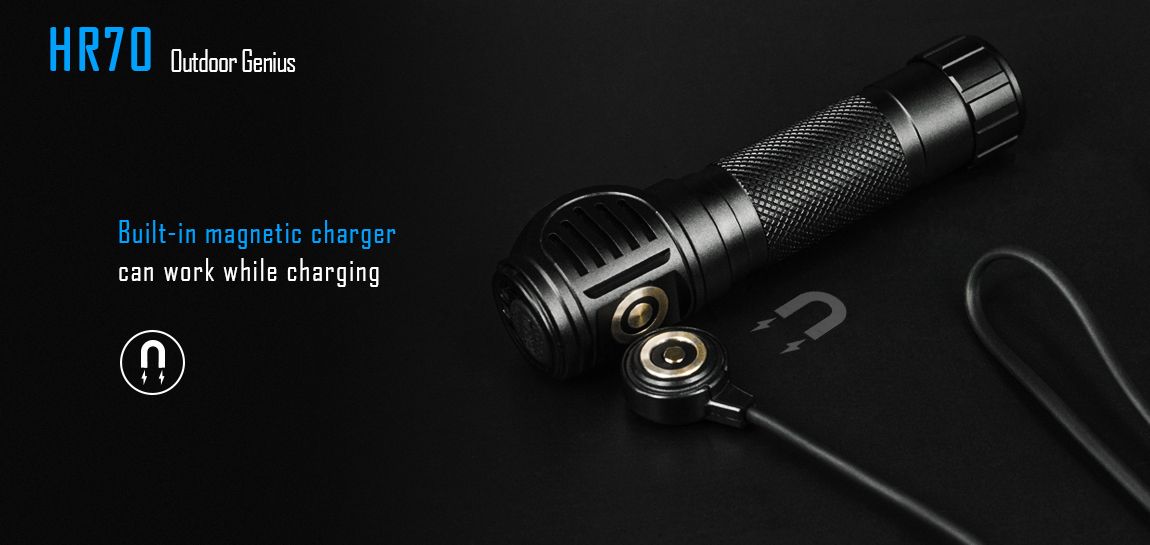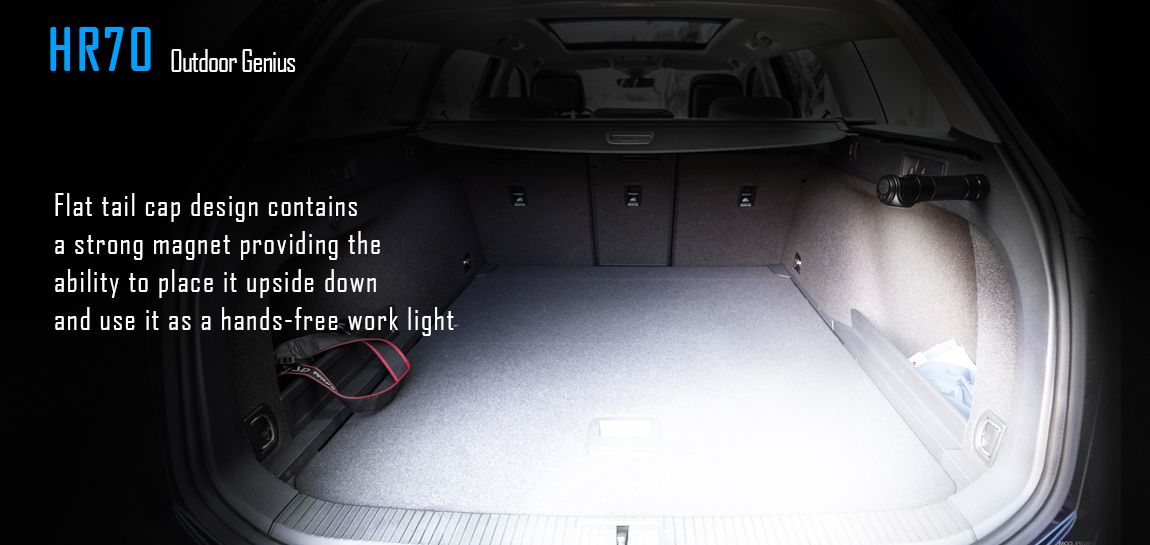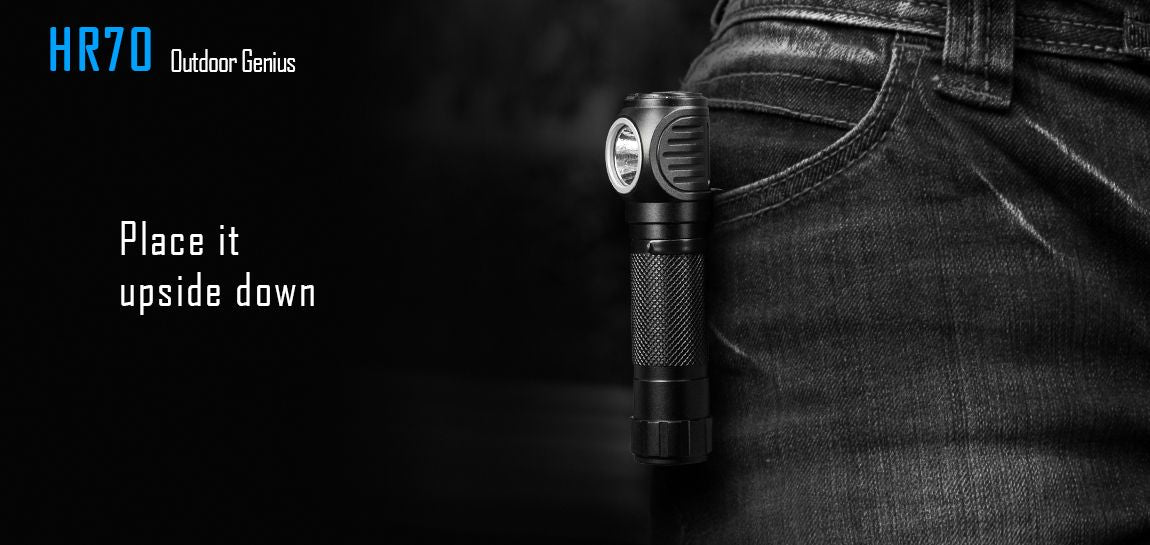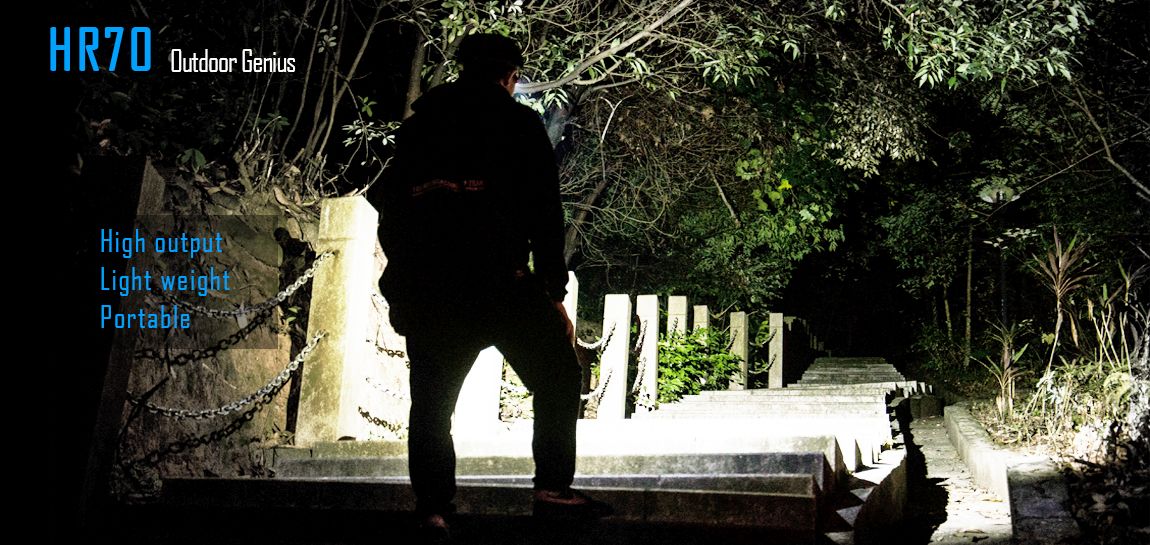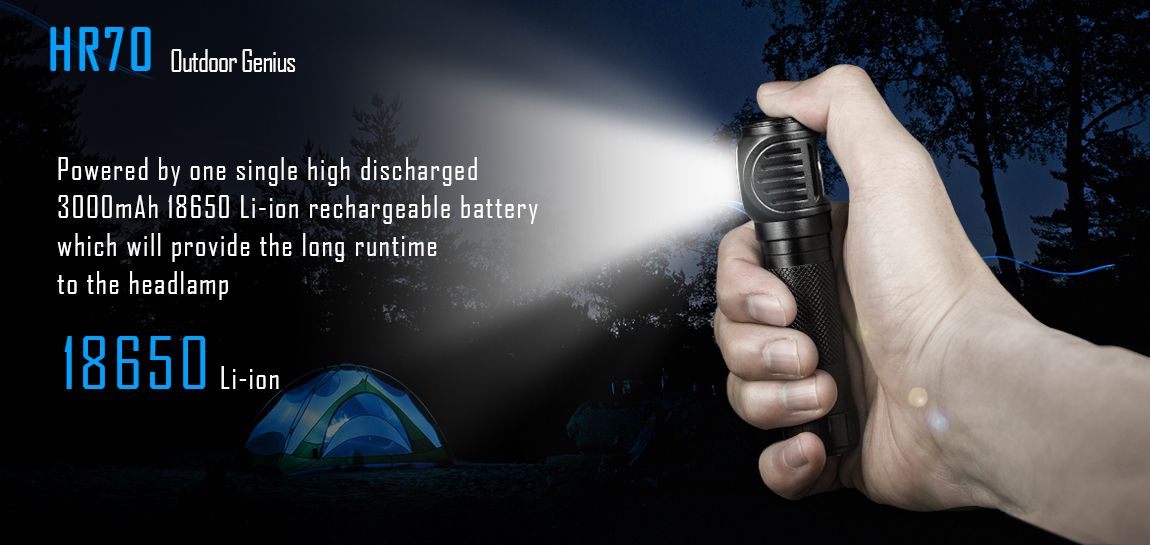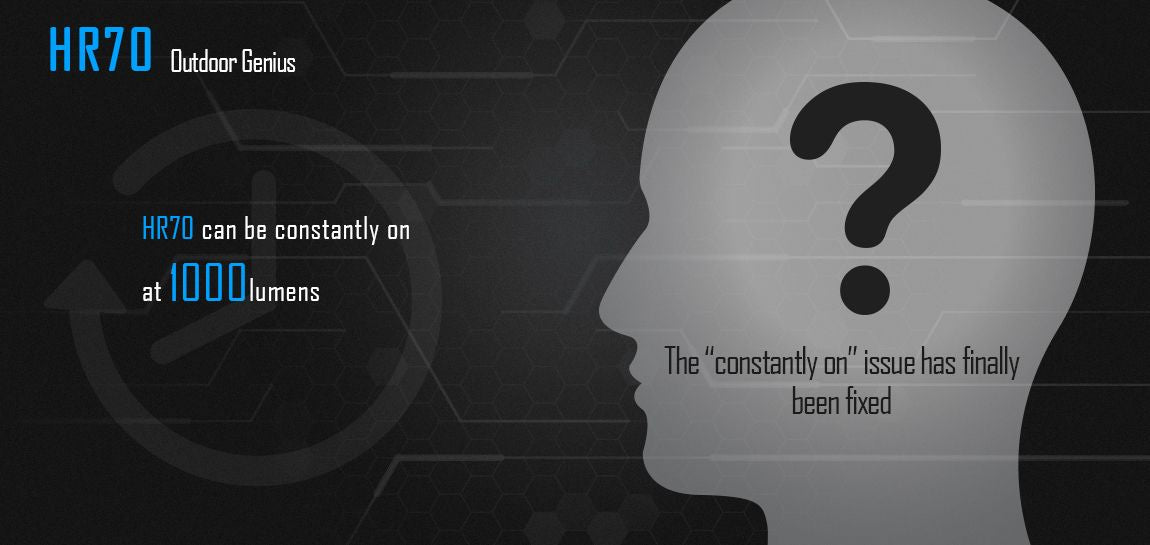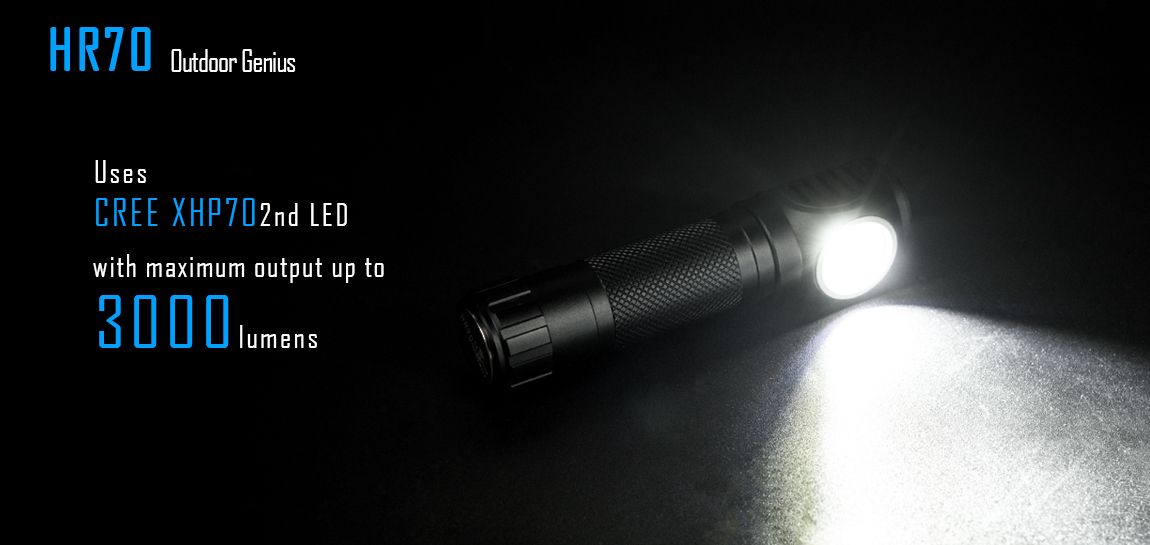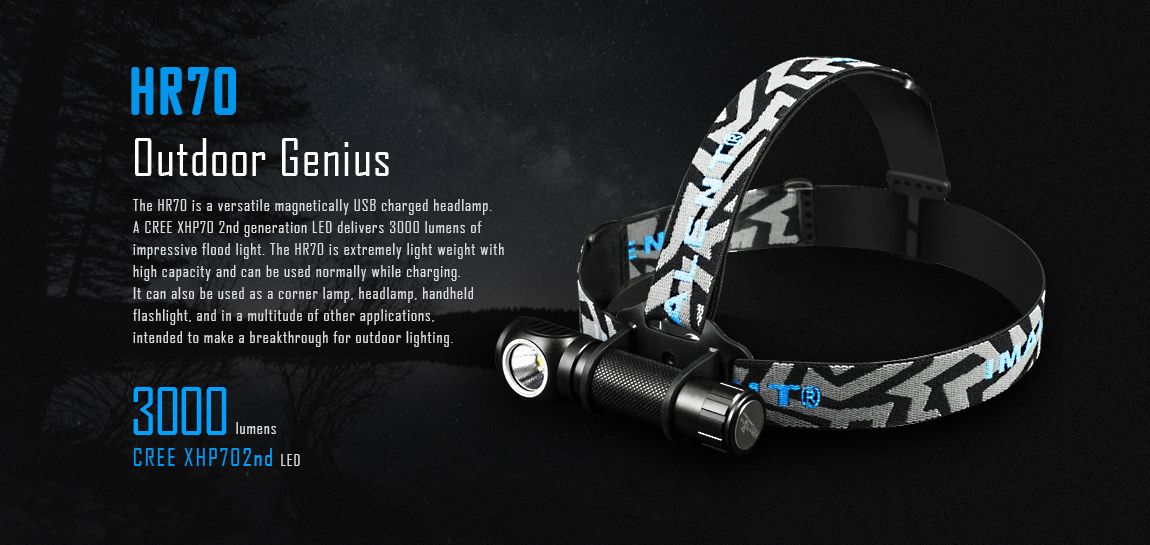 Imalent HR70 (3000 Lumens) Headlamp
The HR70 is a versatile magnetically USB charged headlamp. A CREE XHP70 2nd generation LED delivers 3000 lumens of the impressive floodlight. The HR70 is extremely lightweight with high capacity and can be used normally while charging. It can also be used as a corner lamp, headlamp, handheld flashlight, and in a multitude of other applications, intended to make a breakthrough for outdoor lighting.
Main advantages:
USB magnetically charged headlamp and flashlight
3000mAh IMALENT 18650 high discharge battery included
 Maximum output up to 3000lumens, with CREE XHP70 2nd generation LED
 Instant turbo (double press power switch), instant low (triple press power switch), hide strobe (double press when it is at turbo output)
Magnet at tail cap to free your hands while working
Longest runtime 50hours at 30lumens
30LM-300LM-700LM-1500LM (press and hold the power switch, the output levels will cycles and release to get the one you need) and Turbo 3000lumens, strobe
Features:
 An easy to carry light weight and compact aluminum headlight.
 Utilizes one pcs of American CREE XHP70 2nd generation LED, with a lifespan of up to 50000 hours and a maximum            output of 3000lumens
With the clip and magnetic tail cap, it can also be used as corner lamp, headlamp and hand held flashlight. 
USB magnetically charged function. 
Powered by one pcs 3000mAh high discharge performance 18650 Li ion battery(included). 
Size: 103mm*26mm(head diameter)*21.3 mm(body diameter). 
Net weight: 50g/100g(battery included). 
High efficiency constant power circuit will maintains constant brightness.
Anti-reverse battery protection.
Combination of toughened ultra-clear mineral and anti-reflective coating glass.
Aerospace-grade aluminum alloy body.Wear-resistantt Type III hard-anodized surface treatment.
IPX-8 standard waterproof (2 meters submersible).
1.5m impact resistant.
Tail stand function.