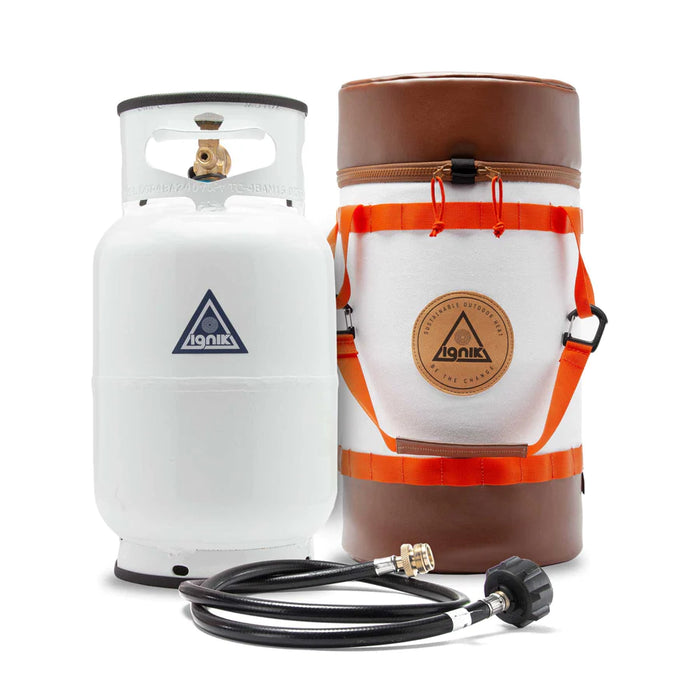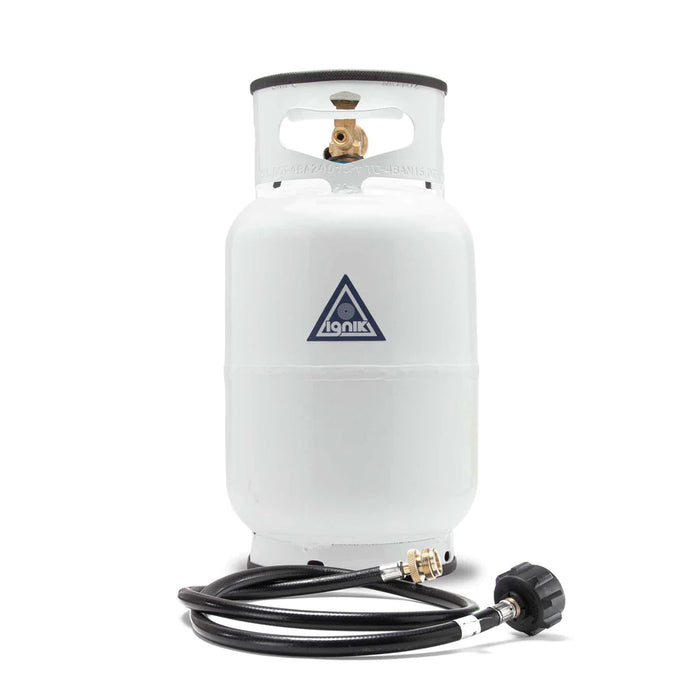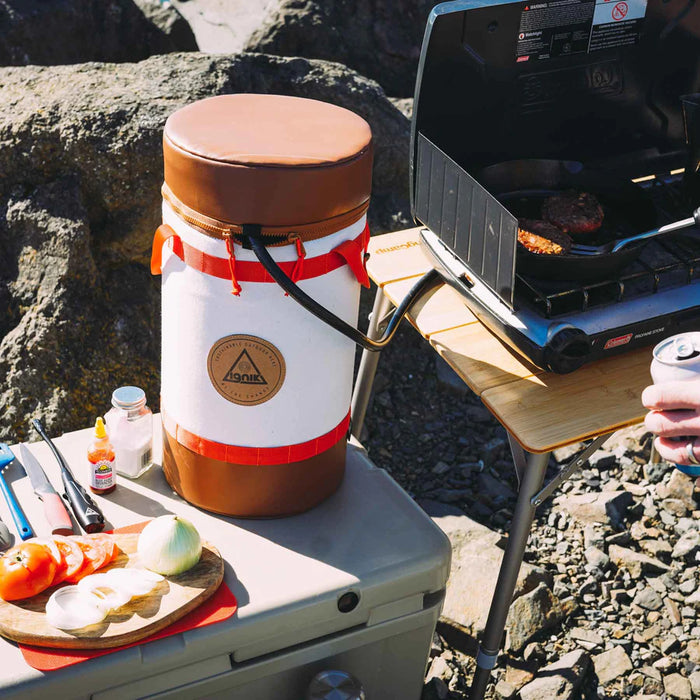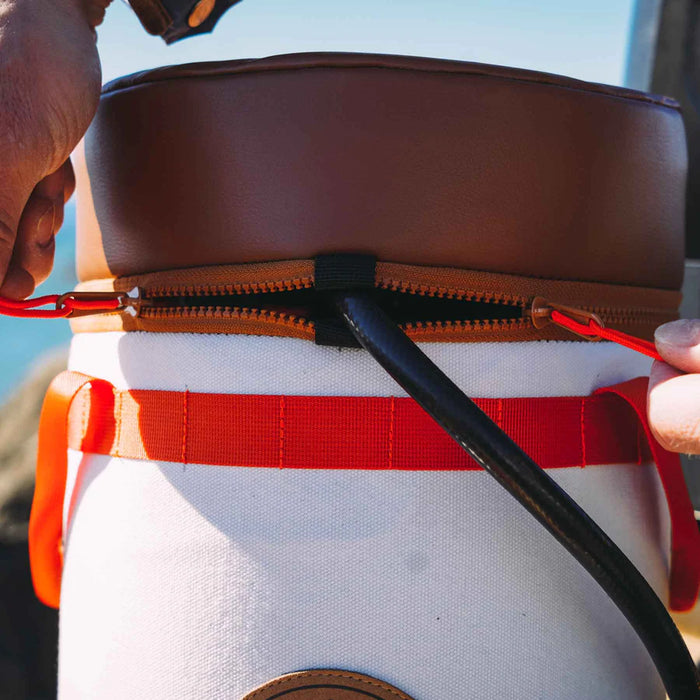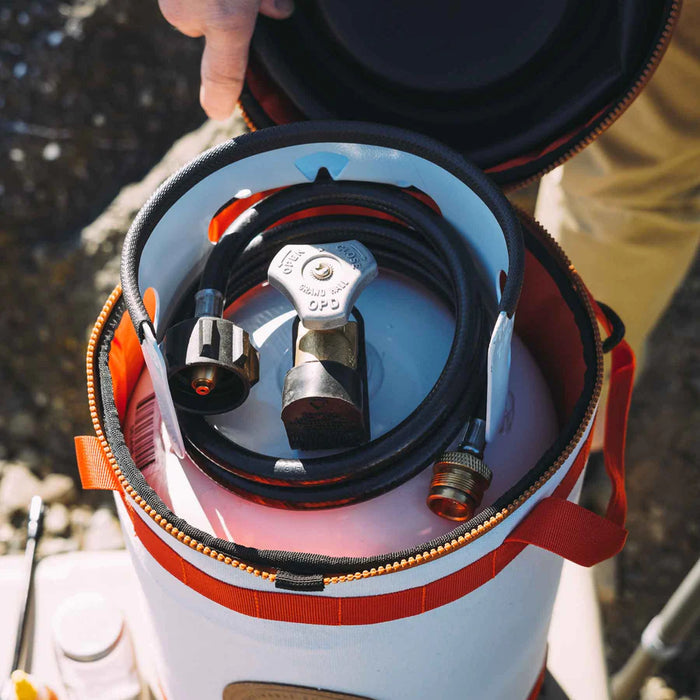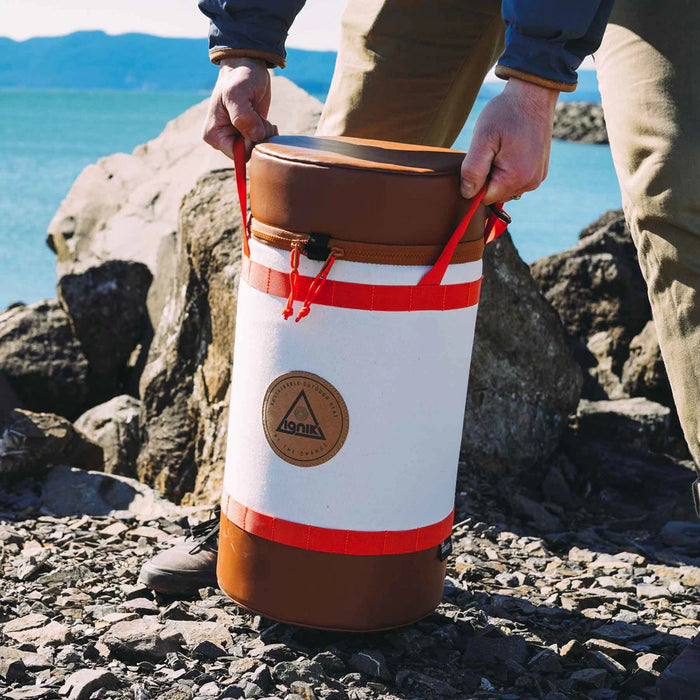 Ignik Gas Growler X with Case
10 times the adventure potential for those longer trips.
10 lb. (2.5 gallons) refillable propane tank eliminates the waste associated with smaller single-use propane bottles
4 ft. adapter hose with 1-in 20UNEF connector attaches to popular 2-burner camp stoves, along with 0.5-inch QCC1/OPD devices like home BBQ grills.
Dual zip-top case, detachable carrying handle, and Molle stitching make for easy transport, storage and versatility.
Complies with DOT specifications 4BA, 4BW and 4E, making it safe to transport in your car, SUV, RV or boat. Complies with Transport Canada specification TC-4BAM16 making it safe to transport in your car, SUV, RV or boat.
Tank is pre-purged and ready to be filled at any propane filling station.
Gas Growler X-Comp Specs
Dimensions

10" x 10" x 18.5" / 25.4 x 25.4 x 47 cm

Weight

16.5 lbs. / 7.5 kg

Hose Compatibilty

Inlet, 0.5-inch QCC1

 

 

/

 

 

Outlet, 1-inch 20UNEF

Capacity

10-lbs. (2.5 gallons) / 5.0 kg (9.8 L)
GAS GROWLER
The Ignik Gas Growler Deluxe is a reusable propane tank designed to replace the single-use green propane bottles. Each time you refill the Gas Growler you are saving money and keeping five single-use propane bottles out of the landfill. It is packaged in a kraft box with a paper label, padded with repurposed shipping boxes and paper. All packaging can be recycled with cardboard and mixed paper. It can be used for 12 years, and then needs to be re-certified, but if cared for properly, can be used for years after that. It represents a huge improvement over the tens of millions of single-use propane bottles that must be disposed of every year.
Why are Green Propane Bottles so Bad?
Disposable propane bottles are a waste of resources. They only hold enough propane to heat for an hour or so. They are heavy, relative to the amount of heat they produce. They rust and stain your boat, car or tent, and you end up carrying dead soldiers a lot longer than you would like sometimes.  And the one thing they should be good at--throwing them away—isn't even that easy. Some waste facilities don't want them. Others want you to puncture them. With what? Meanwhile the marine and RV industries use easily refillable DOT certified tanks. The Gas Growler takes the same trusted technologies and customizes them to make them easy to fill, carry, and store.
How do you know that the Gas Growler saves 100's of Green Bottles from going to the landfill?
The math is pretty simple. If you do only 40 hours of heating a year, that takes about 40 green propane bottles. The Gas Growler is certified initially for 12 years. So 12 x 40 = 480. If you are a commercial guide, running a heater in your drift boat, that's a lot of green cans to haul around or throw away. Many guides run their heaters 4 hours a day, 7 days a week during fishing season. That's 100s of propane bottles per season. They need Gas Growlers, and so do you!