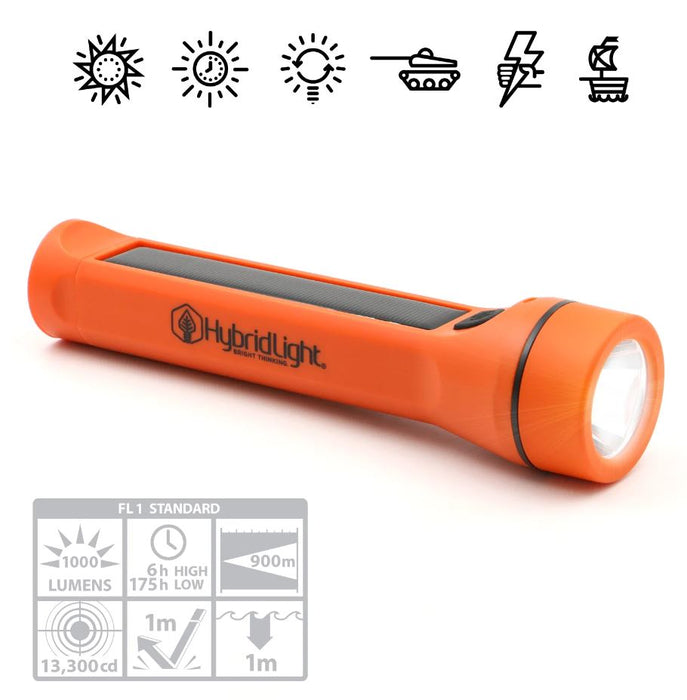 HybridLight Journey 1000 Flashlight / Charger
The Journey 1000 is our brightest, rugged and multifunctional workhorse. It's a versatile and waterproof flashlight with a super-bright LED at 1000 lumens.
You'll get 175 hours of light on one full charge from the 5000 mAh lithium-ion battery (holds a charge for 7 years). It has two settings, on Low you will get the 175 hours of light at 125 lumens. On High you will get 6 hours of light at 1000 lumens. It has a USB port for charging your mobile devices, a Micro USB port for rapid charging the flashlight, or you can simply use any light source to keep your flashlight charged through its built-in solar panel.
The Journey 1000 measures 8.5" in length and weighs in only at 7oz. The electronics and hardened polycarbonate shell will outlast your greatest demands.