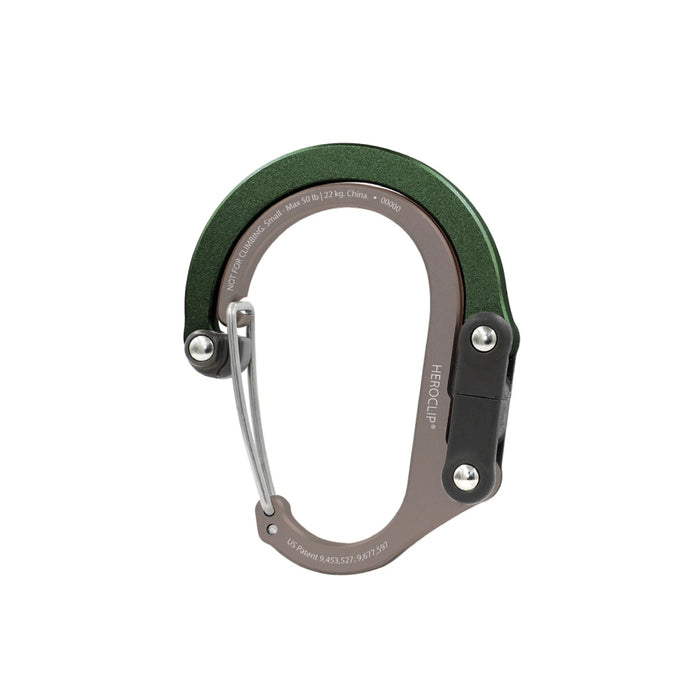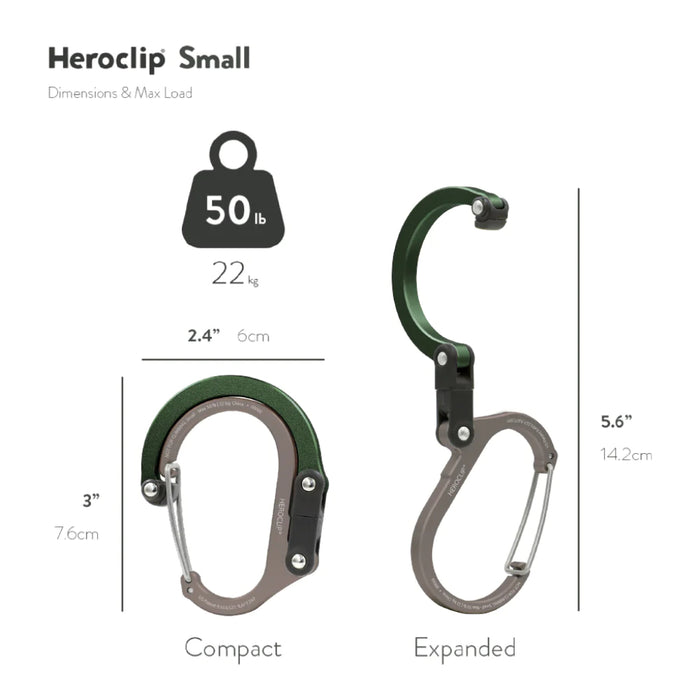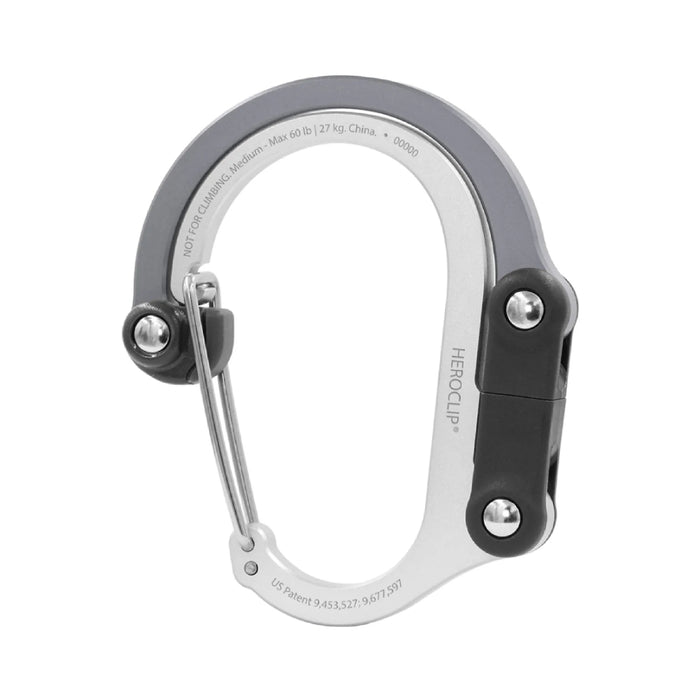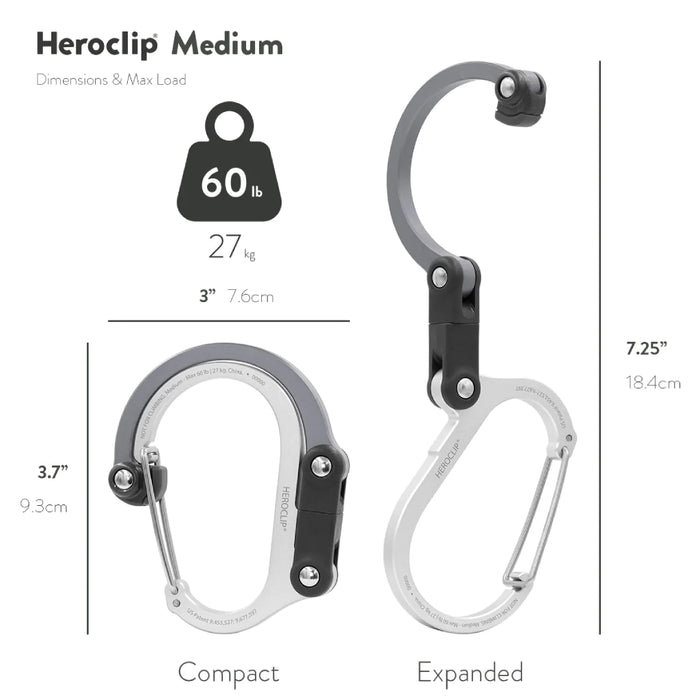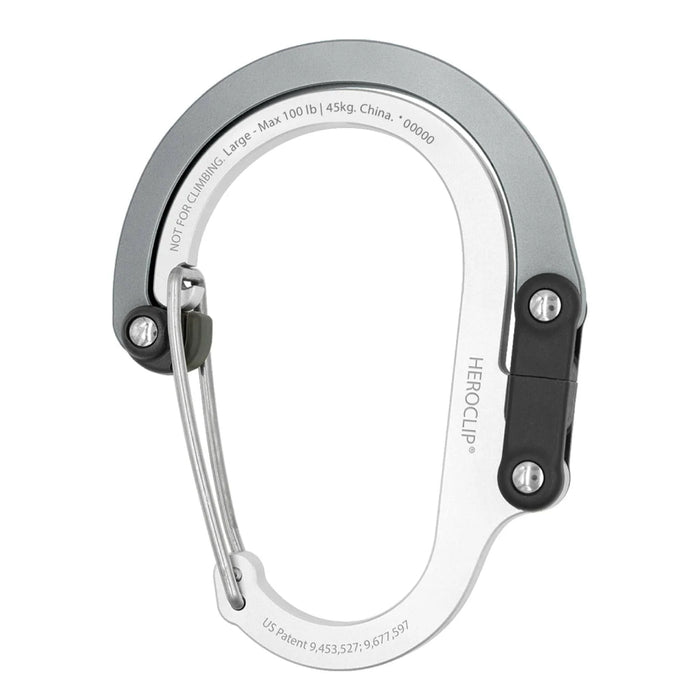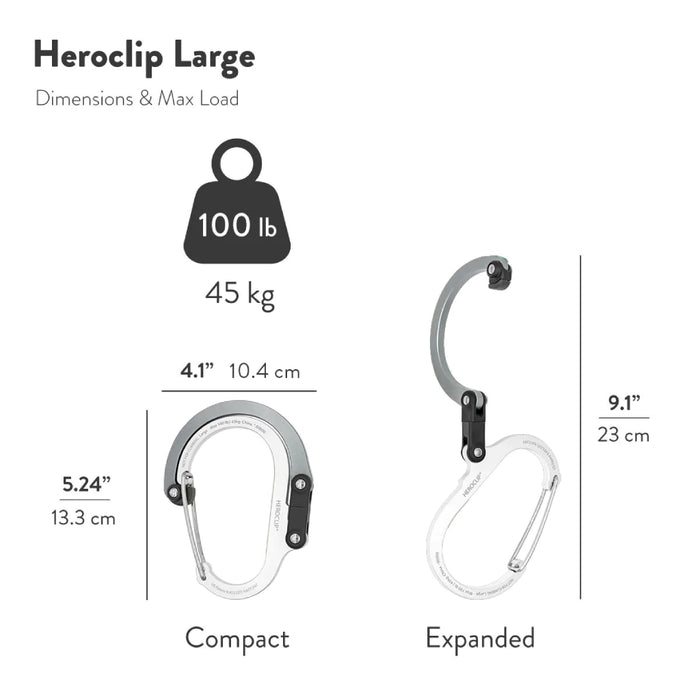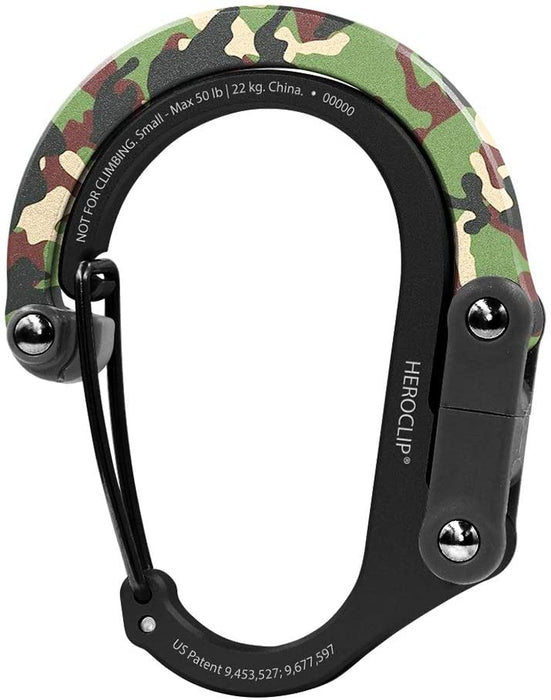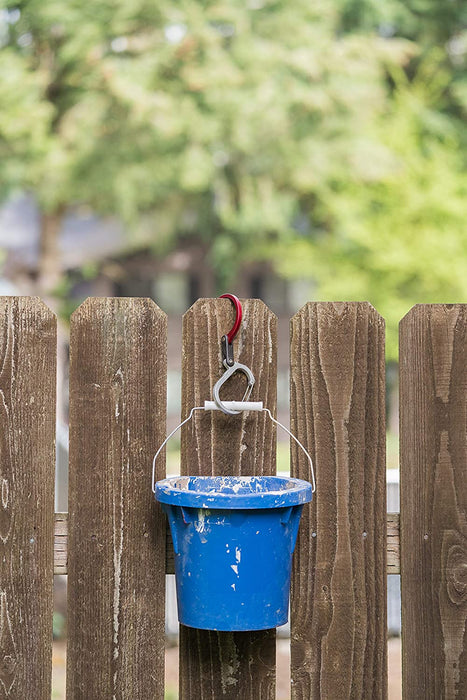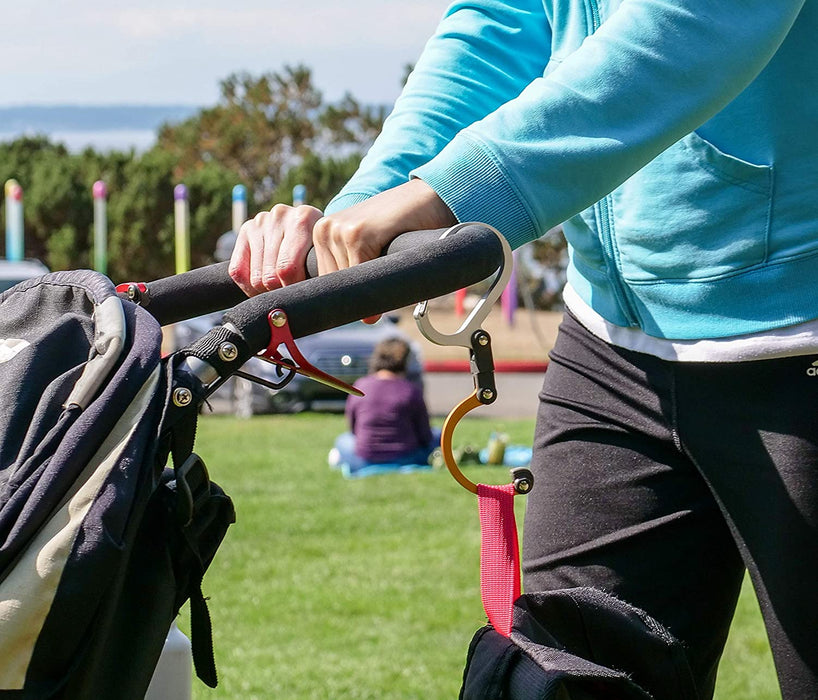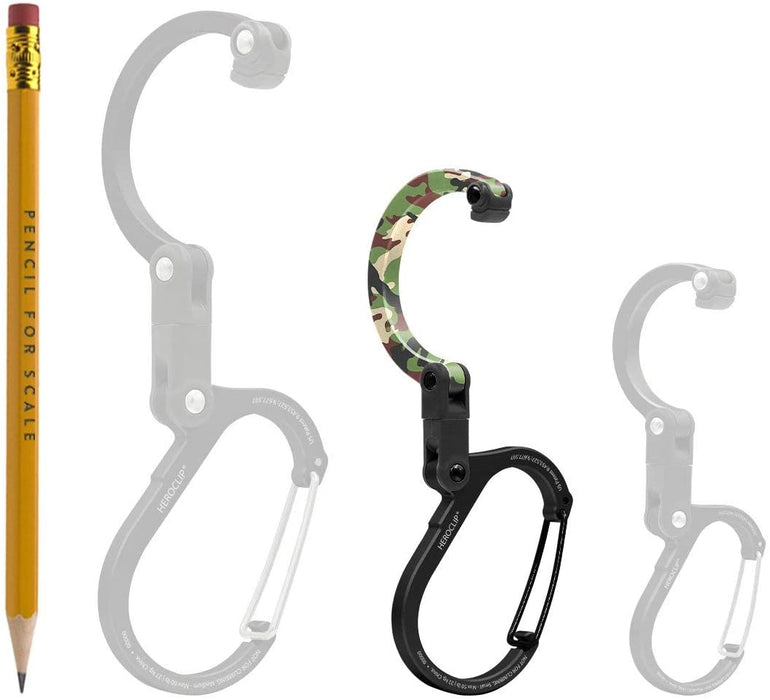 Heroclip® Carabiner Hook Clip
SAY "HELLO" TO YOUR NEW FAVORITE HANDS-FREE HELPER. Heroclip, the world's first hybrid gear clip, keeps your stuff off the ground, organized, and accessible, so you're free to enjoy the adventure at hand!
ENDLESS USES TO MAKE YOUR LIFE EASIER: Our SMALL SIZE is ideal for midsize items. Use it to hang purses off most restaurant tables, hook backpacks over doors, suspend water reservoirs off the ground at camp, loop grocery bags around car headrests, rig up work lights on site, and more. Goes wherever you go, and makes a perfect gift. Also comes in SIZE MINI and MEDIUM.
HANG STUFF SECURELY: The versatile combination of a hook and a clip allow you to hang almost anything, anywhere. Aircraft-grade aluminum is exceptionally strong, and the rubber tip creates optimal grip so your stuff stays secure. SIZE SMALL gate clearance 1.2", hook clearance 1.5", dimensions when open 2.2" x 5.6". Holds up to 50 lbs. WARNING: Not for climbing or other use where disconnection may result in bodily harm or property damage.
COMPACT: Hook folds, twists, and nests around clip into a closed position. You can use your Heroclip in this position to secure your stuff just like a standard carabiner, or simply to store your clip when on-the-go. When closed the SMALL is only 2.4" x 3".
SWIVELS 360°: Heroclip's patented 360° swivel with two folding joints helps you hang your things in even the most awkward places, especially when there are no easy surfaces or hooks available. It also fully rotates once your stuff is hung, keeping it within easy reach.