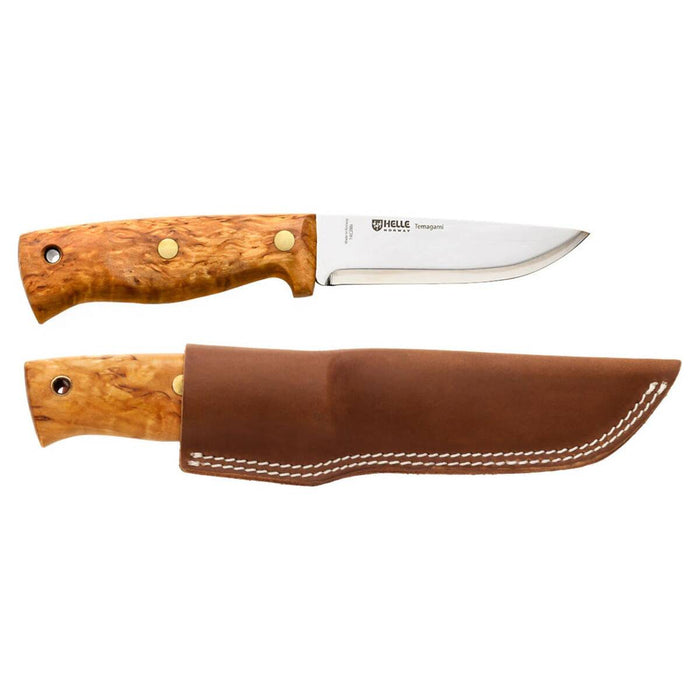 Helle Temagami 14C28N Knife
The 2022 version of the classic Helle Temagami comes with Sandvik 14C28N stainless steel – more suited to how this knife is mostly used. Using a non-laminated steel also allows a 90-degree sharp spine right out of the box. A sharp spine can be used for many things, one is to light a fire using a ferro rod and much more.
The new Temagami also comes with a beautiful, tan color sheath.
Weight: 155 g
Blade material: Sandvik 14C28N stainless steel
Blade thickness: 3,2 mm
Blade length: 110 mm
Blade construction: Full tang (full length and ¾ wide)
Handle material: Curly birch
Handle length: 120 mm
Sheath material: Genuine leather
Designed by Les Stroud in 2011.