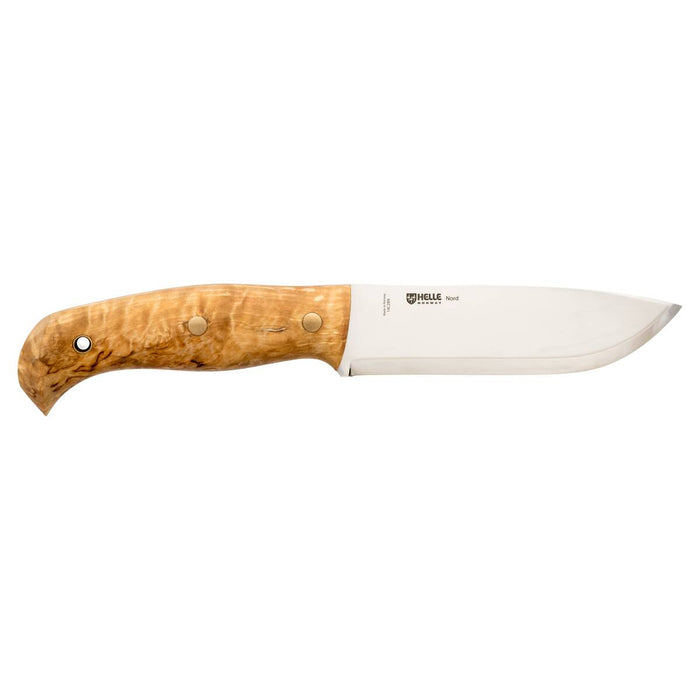 Nord (North) is more than a direction. It also represents strength, darkness during winter and light during summer. The extreme shifts in nature between the seasons, the connection to nature and the effect it has on us for that same reason is how we at Helle see ourselves as a part of the culture of the north.
The Nord knife is developed to meet the demands of the Scandinavian Wilderness. Sprung out of our traditions as knife-makers and taken one step further than what is normally seen from us at Helle. This knife combines our history with how we have developed as a new outdoor generation. Sometimes using our tools differently than what our ancestors would have done.
With a 3,7 mm thick Sandvik 14c28n blade and a sharp shine it will take on most challenges thrown at it. Still thin enough for cutting properties and strong enough for most tasks on your adventures.