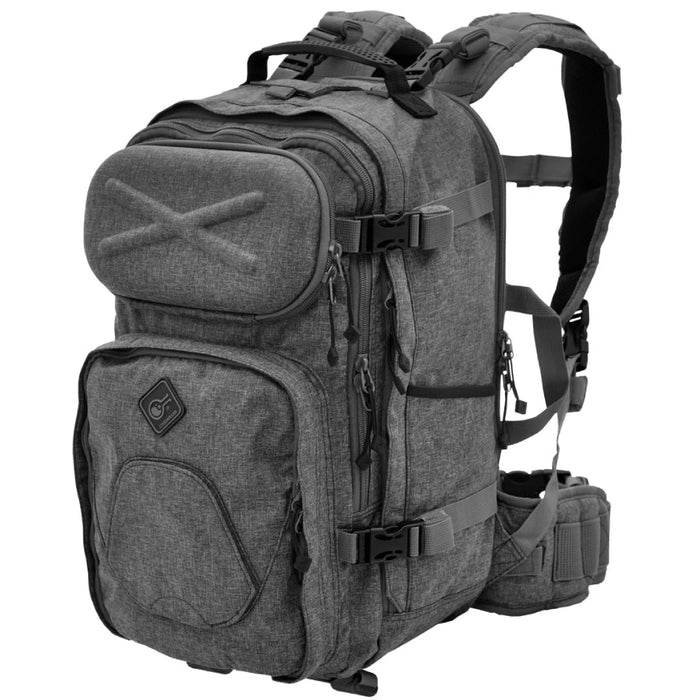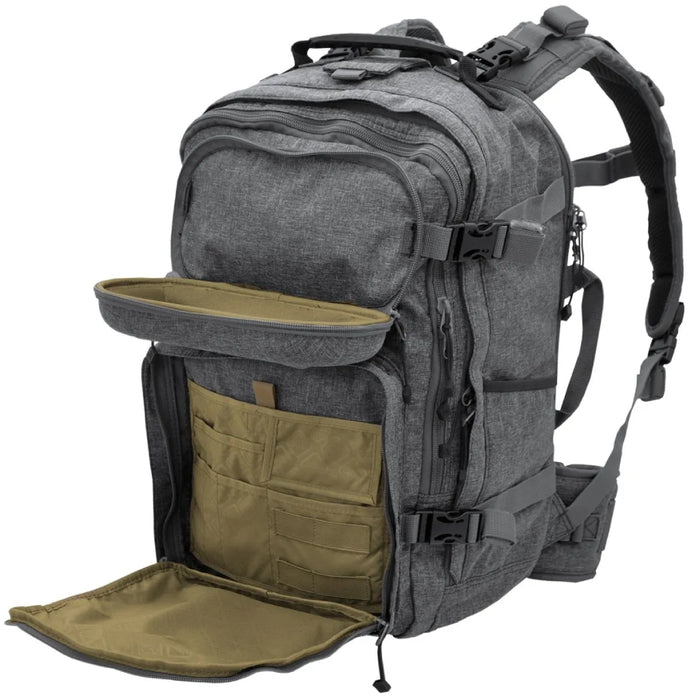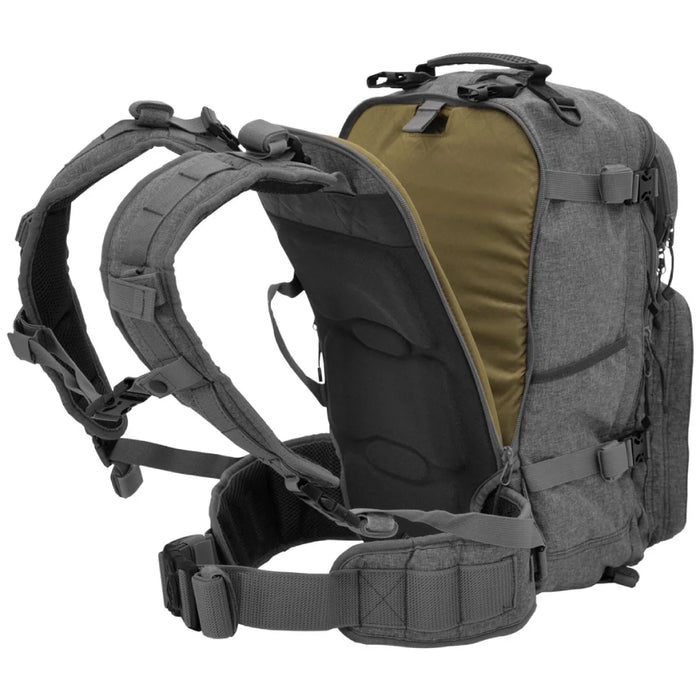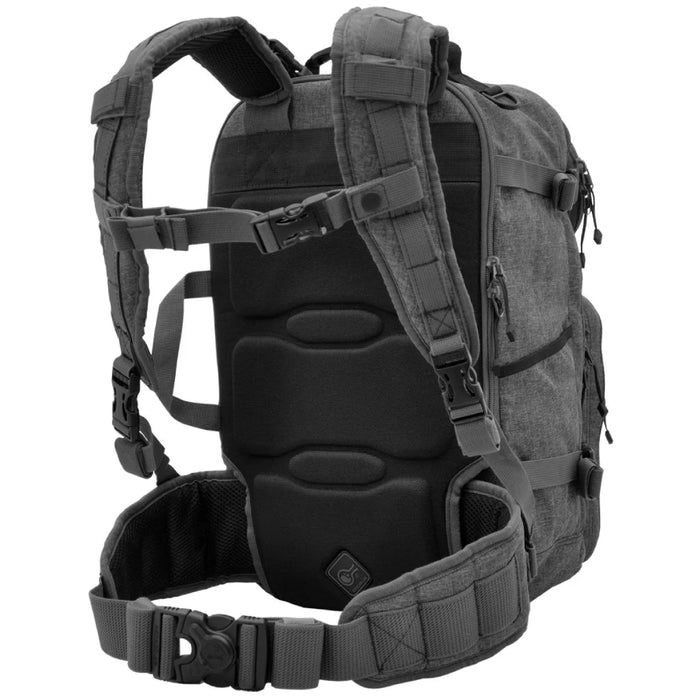 Hazard 4 Civilian Lab Grayman Patrol Pack
Civilian Lab Grayman Patrol Daypack is a low key, urban looking backpack with thermoformed back panel and generous size compartments to accommodate laptops, hydration bladders, protective sunglasses and other everyday essentials.
Its padded and ergonomically shaped shoulder straps come with breathable air mesh, quick release buckles, hook-and-loop straps for hydration tubes, multiple MOLLE webbing and 1" removable chest strap with quick release buckle and an elastic section for a better fit.
Wide, padded and removable waist belt helps to distribute weight evenly and relief the pressure from the back. The belt features oversized and lockable quick-release buckle, multiple MOLLE webbing for attaching additional accessories.
3D thermoformed moulded back panel allows for easy air circulation and comfortable wear even when the bag is fully loaded.
Hidden behind the padded back is lockable laptop compartment, lined with extra soft material, which can be used for safe storage of iPads, tablets, laptops or MacBooks of up to 15" in size.
Civilian Lab Patrol Pack features large, padded and hydration compatible main compartment with fuzzy-lined side edges for attaching optional dividers or holsters, an elasticated sleeve for hydration bladders, safety door for hydration hose, and small top hook and loop strap to pass long objects like antennas, barrels or cables.
Front of this unique backpack comes with an additional large zipped compartment, thermoformed protection cap for safe storage of tactical sunglasses, and spacious admin organiser pocket with multiple sleeves and elastic bands. Also located at the front is a removable front panel with concealed hook-and-loop area underneath.
Moreover, the bag features three large grab handles (rubberized top one) and two side pockets with elastic closure.
Additionally, multiple compression straps allow the backpack to be adapted to the size of carried kit and prevent it from shifting inside the bag, which may cause unnecessary noise, discomfort and disturbance to the balance.
Padded shoulder straps with air mesh, buckles, hydration tube straps and MOLLE
Removable chest strap with buckle and elastic section for better fit
Removable waist belt with large lockable quick release buckle, MOLLE webbing and D-Rings
Waist belt can be worn alone as a surface for mounting smaller bags or pouches
Thermoformed moulded back panel
Padded lockable laptop compartment
Hydration compatible main compartment with fuzzy-lined side edges
Bottom vent grille for easy ventilation
Safety door with Hook and Loop for hydration hose
Large zipped middle compartment
Thermoformed protection cap for sunglasses
Admin organiser pocket with multiple sleeves and elastic bands
Removable front panel hides hook-and-loop area underneath for patches
Three large grab handles
Two side pockets for water bottle or maps
Numerous MOLLE webbing throughout
Genuine YKK zippers
Material: 100% Polyester
External dimensions: 20.9"x10.5"x10" (53x27x25.4cm)
Weight: 1500g
Manufacturer: Civilian Lab