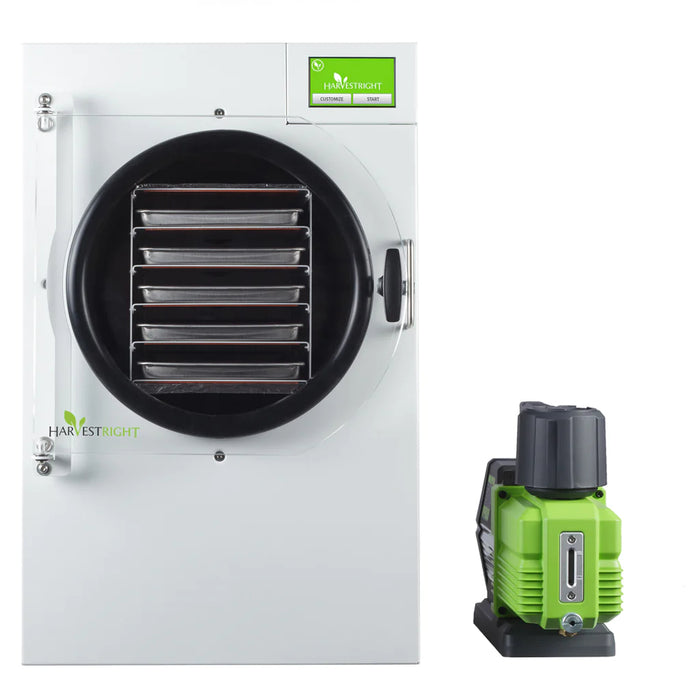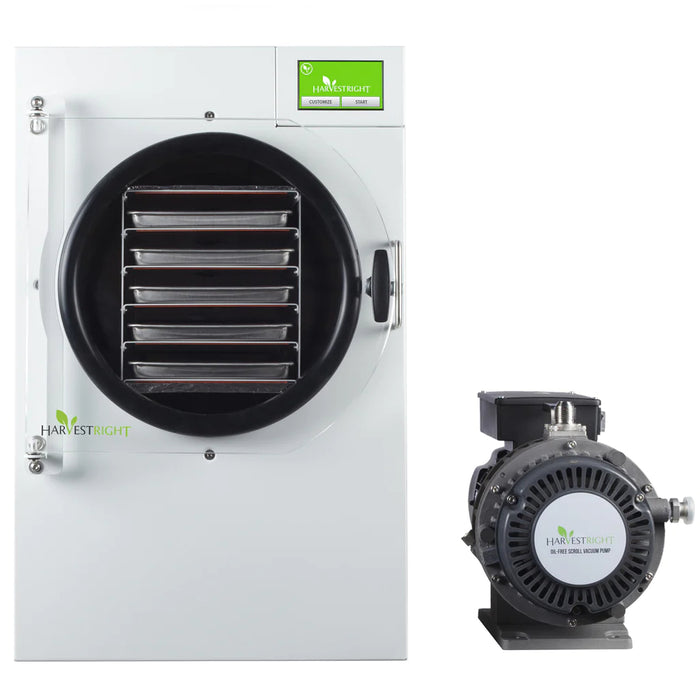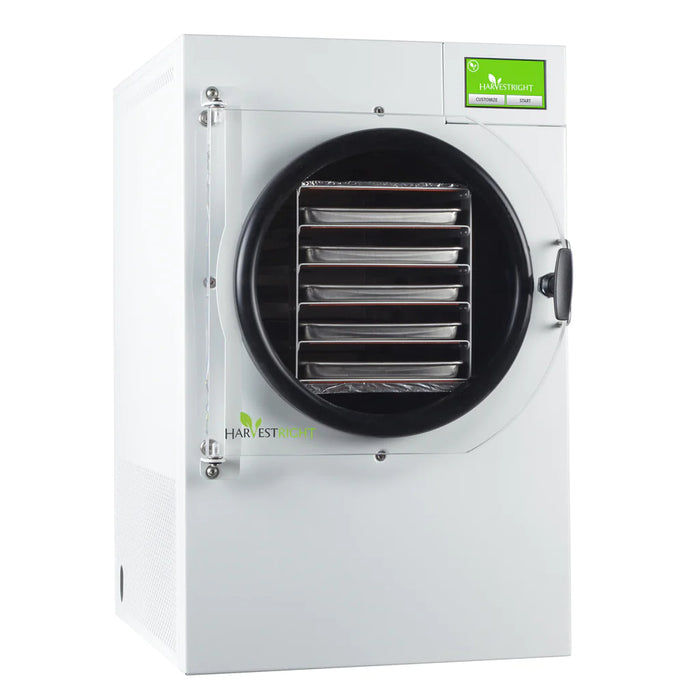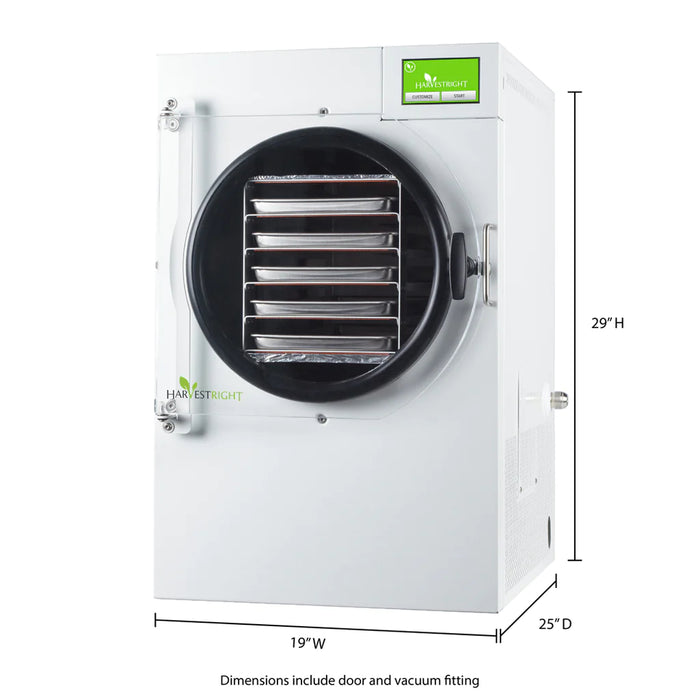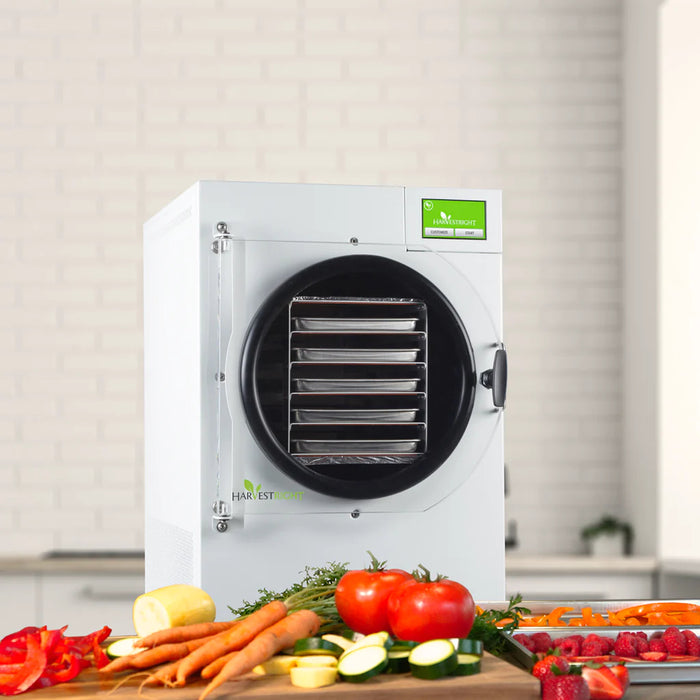 Harvest Right 5-Tray Medium Home PRO Freeze Dryer - White (New Pro Model)
Coupons/Discount Codes cannot be used on this item!
Shipping in Canada only. USA & International customers, please purchase HERE
Introducing the Harvest Right Pro: now with increased capacity, faster freeze drying, higher quality food, and so much more.
Features
Tray space: 675 square inches
Freeze dry 10 to 15 lbs. fresh food per batch
Freeze dry up to 3,000 lbs. fresh food per year
Specs

Freeze dryer exterior dimensions: 19″ W x 25″ D x 29″ H (Perfect for counter top, cart, or table.)
Weight of freeze dryer: 119 lbs.
Pump: 10 CFM industrial vacuum pump included/no extra cost or Oil-free pump with additional cost
Power
110 volt outlet.
What's Included:
Medium Freeze Dryer
Premier Industrial Vacuum Pump or

 Oil-Free Vacuum Pump

Vacuum Pump Oil*
Oil Filter
Stainless Steel Trays (set of 5)
Guide to Freeze Drying
Mylar Bags (50 ct)
Oxygen Absorbers (50 ct)
Impulse Sealer
Note*: The Oil-Free Pump does not require oil maintenance; thus, it comes with no vacuum pump oil.
Maintenance:
Replace vacuum pump oil every 20 to 30 batches (takes about two minutes). No oil maintenance required for oil free pump. Clean freeze dryer as needed. 
Warranty:
Three year limited warranty.
Note: $180 restocking fee will apply for any cancelled or returned order!
Shipping in Canada only (Free Shipping in AB, SK, MB, ON, QC, BC* | Shipping fee- Up to $600 in Vancouver Island & Surrounding Islands*, The Maritimes, Yukon, Northwest Territories and Nunavut.) No Customs, Duties or Cross Border Hassles!