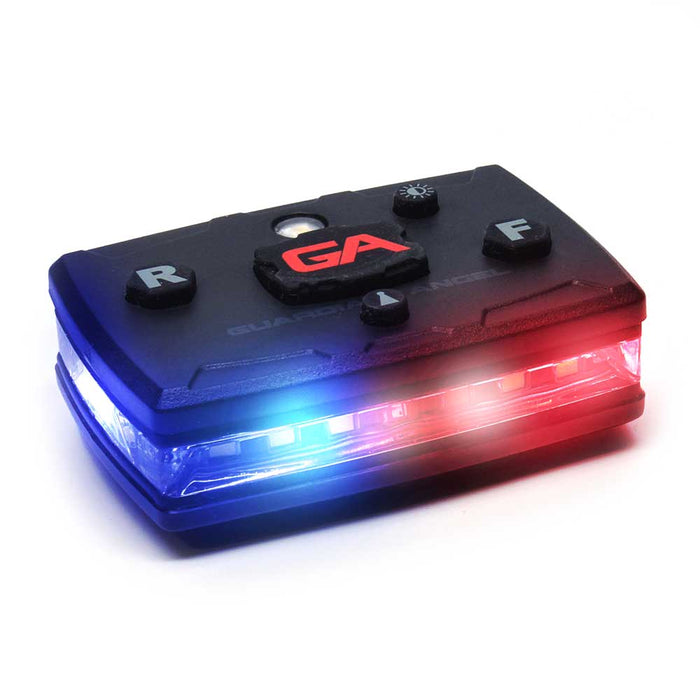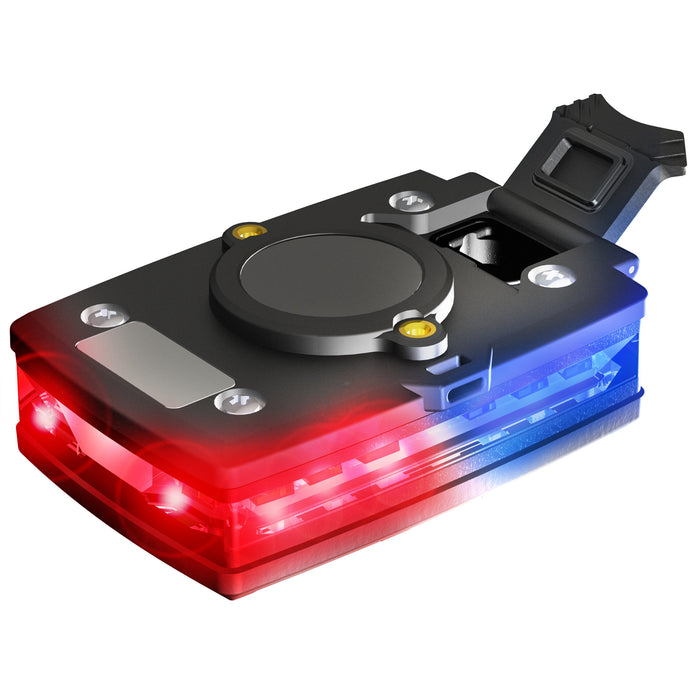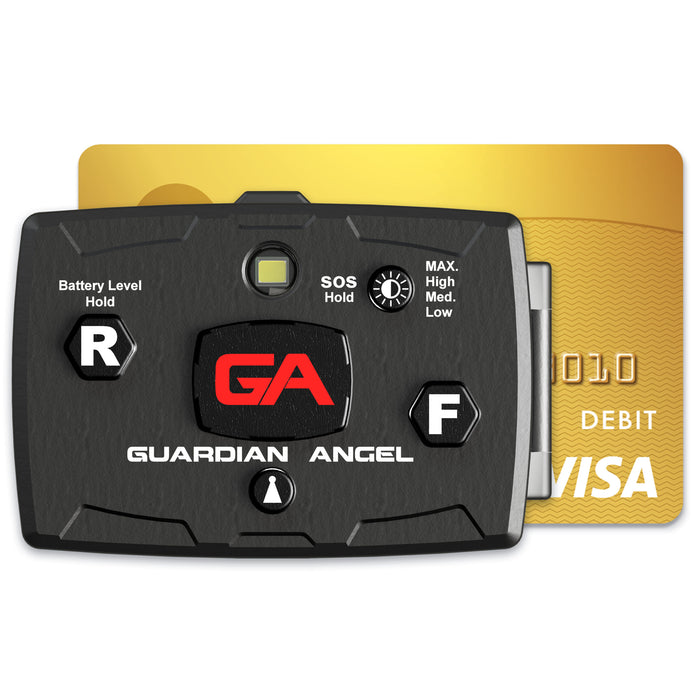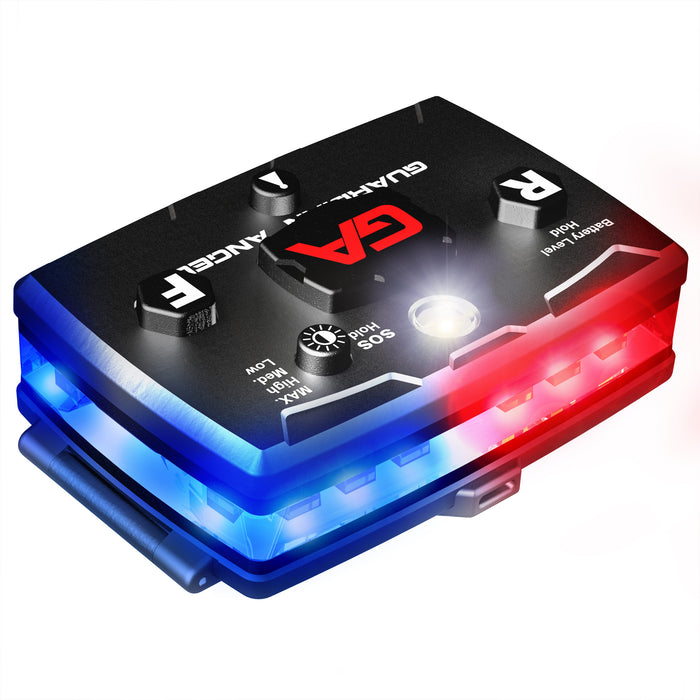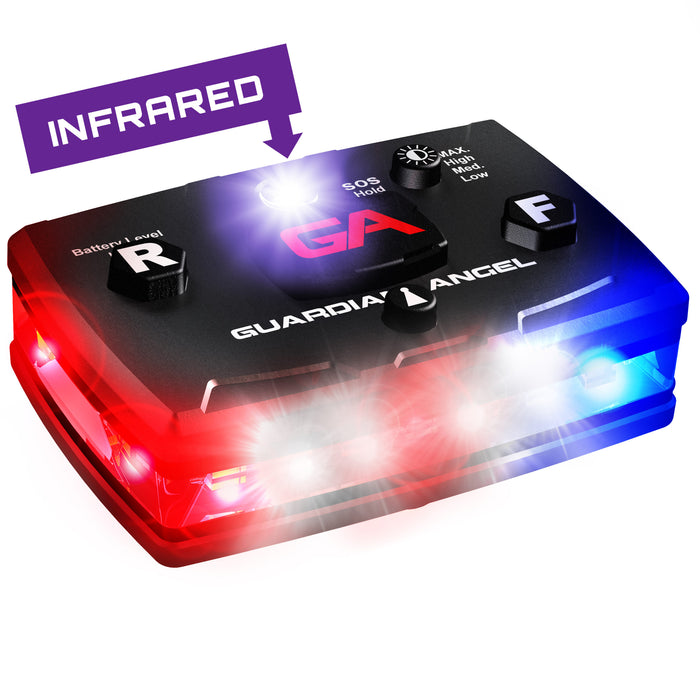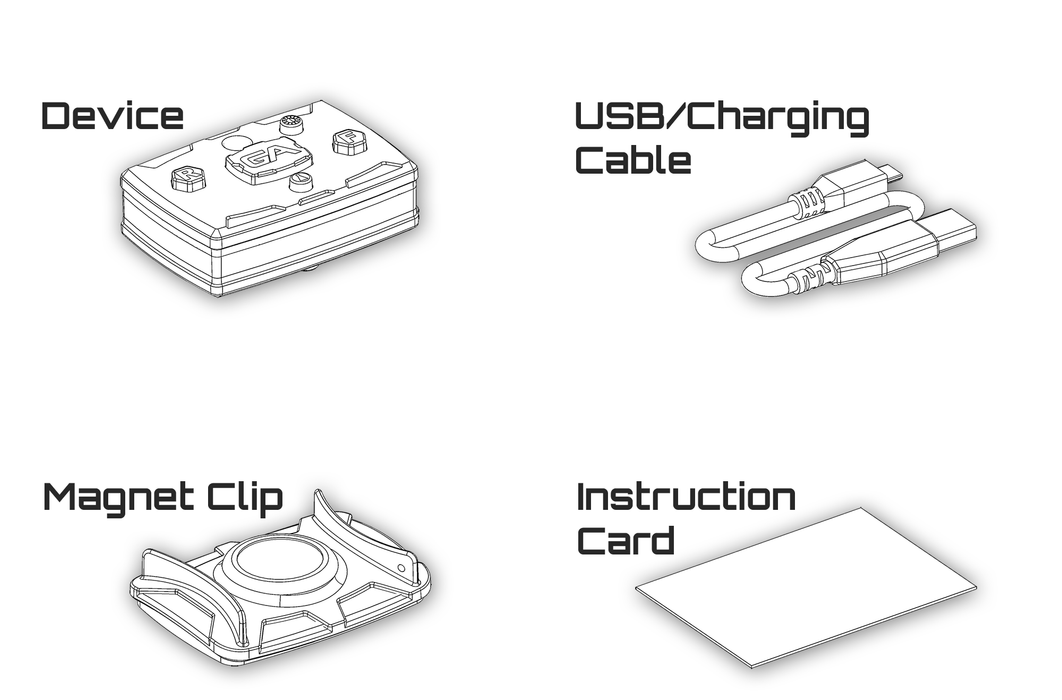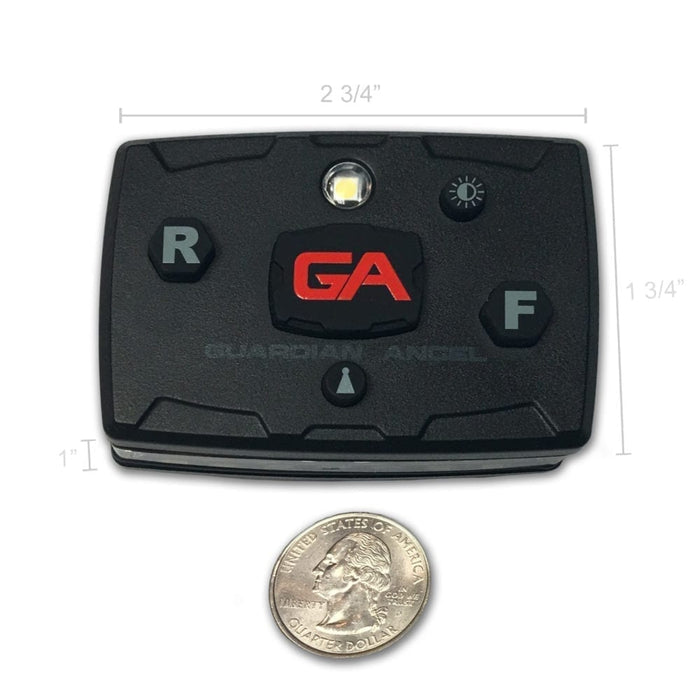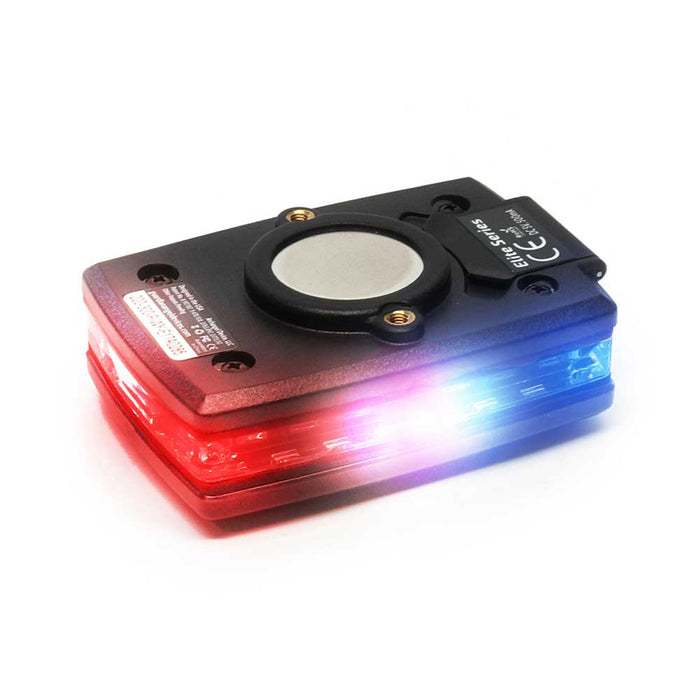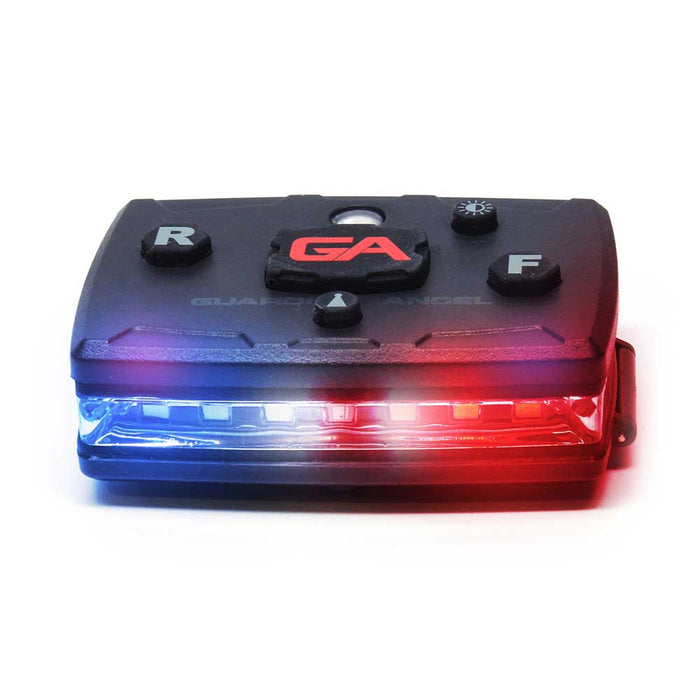 Guardian Angel - LAW ENFORCEMENT Safety Light System (Red/ Blue)
Law Enforcement Safety Light
The new Guardian Angel™ Elite Series' design was directly influenced by law enforcement who risk their lives to save ours. Our first-class law enforcement safety light combines the best of technology and LED innovation to bring you high quality products you can count on.
From traffic stops to the gun range, the amount of danger inherently present in these situations can get compounded by darkness. Whether a police officer trying to save a civilian life or finds themselves injured, pinned, or in need of rescue, our proven multi-use wearable safety light device can be the difference between life and death.
The 360º light aspect ratio that provides over two miles of visibility, to its effortless three-ounce weight, multiple lighting options, and shoulder/lapel light mount (functions as a tactical vest flashlight). We count on the police to keep us safe through hell or high-water now have a law enforcement safety light versatile enough to return the favor.
Lightweight

 

– Approximately 3 Oz
Durable

 

– Waterproof, dustproof, shockproof, IP68 Rated
Long Range Visibility

 

– Rated up to 4 miles of visibility using high powered LEDs, 360°-degree illumination
Stealth Work Light Feature

 

– Single red LED work light for low light environments
Enhanced Work Light Feature

 

– 4 high powered white LEDs offer hands-free work light
Three Different Brightness Settings

 

– Low, Medium, and High
Extreme Battery Life

 

– Rechargeable lithium-ion battery using a micro USB charger (included)
Built-in Magnet Mounting System

 

– Built-in Neodymium magnet and corresponding magnet clip (included) attaches to nearly any surface
Independent Light Controls

 

– 4 different light controls provide maximum lighting versatility, including an all-flash emergency mode
INFRARED VERSION INCLUDES
PLEASE NOTE: THE SINGLE IR LED ON THE TOP OF THIS DEVICE DOES NOT EMIT ANY VISIBLE LIGHT, ONLY INFRARED LIGHT. CAN ONLY BE SEEN WITH NIGHT VISION.
Infrared LED Integration – Top of the device has a single 850 nano meter infrared LED which can be controlled independently from the rest of the LEDs on the device. To activate, hold the brightness setting button. Push again to turn off. The single IR LED will also activate when Emergency Mode (all lights on device flash) is activated.