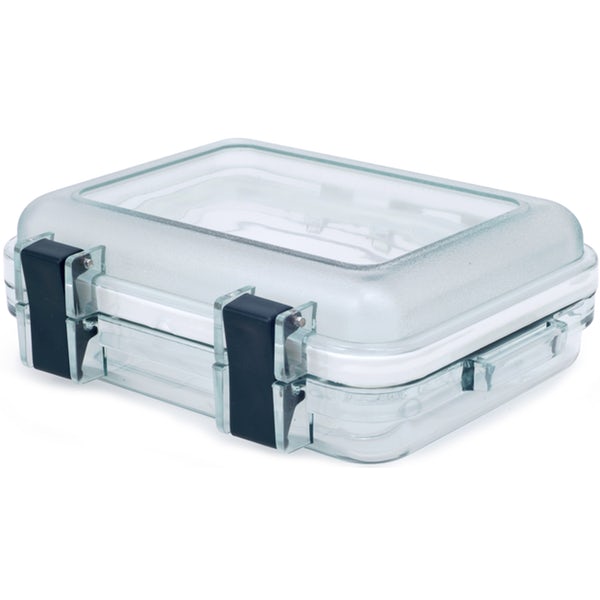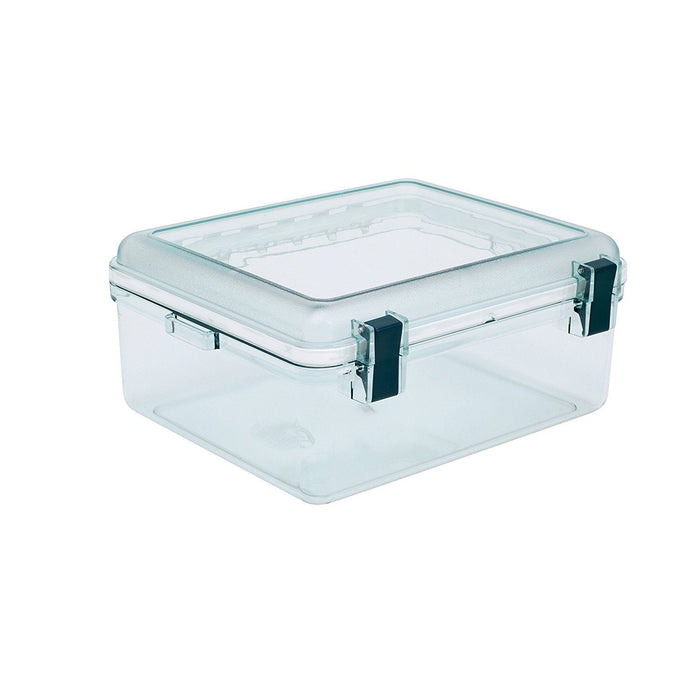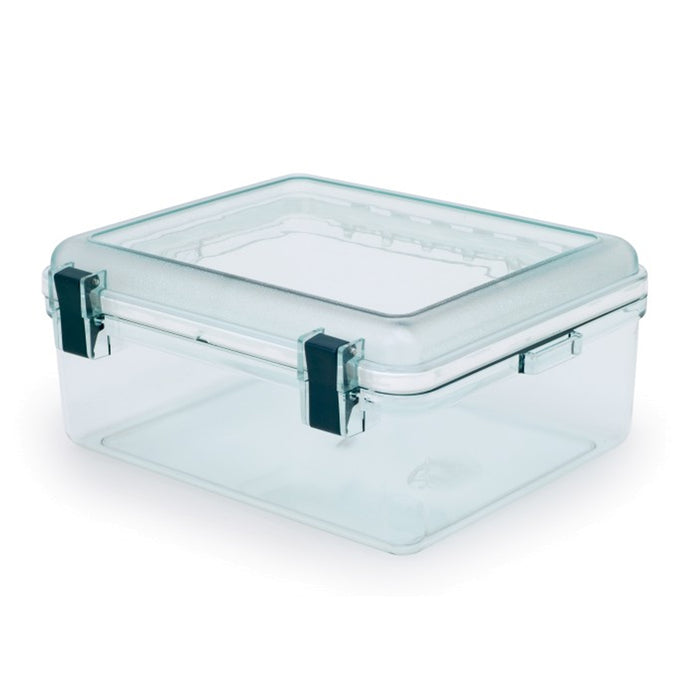 GSI Gear Box Crushproof/ Waterproof (SELECT SIZE)
CSI Gear Box is made of Lexan resin and houses a waterproof gasket to ensure maximum safety for the security of your belongings. The dual lash points keep the box closed in the harshest conditions and the mounting holes secure it to your boat or truck bed. A great little gearbox in three sizes for your electronics/devices, batteries, cords, fire starting kit, first aid kit, and anything else that needs shelter from the elements.

DIMENSIONS
Small:

 

Measures 6.5 x 5 x 3.4 inches, weighs 9.6 ounces
Medium:

 

Measures 7.7 x 6.5 x 3.6 inches, weighs 14.3 ounces
Large:

 

Measures 9.5 x 7.8 x 4 inches, weighs 20.3 ounces
-Crush-proof clear, polycarbonate box.
 All GSI Outdoors products are fully warrantied to the original owner against manufacturer's defects in materials and workmanship. GSI: It's All About The Outdoors, The Rest Is Meaningless Beginning with a few pieces of blue enamelware and a smattering of campfire accessories in 1985, GSI Outdoors continues to create unique, imaginative, and fun products that enhance the outdoor experience – including stainless steel and enamelware cookware, tableware, coffee percolators, water bottles, and more.