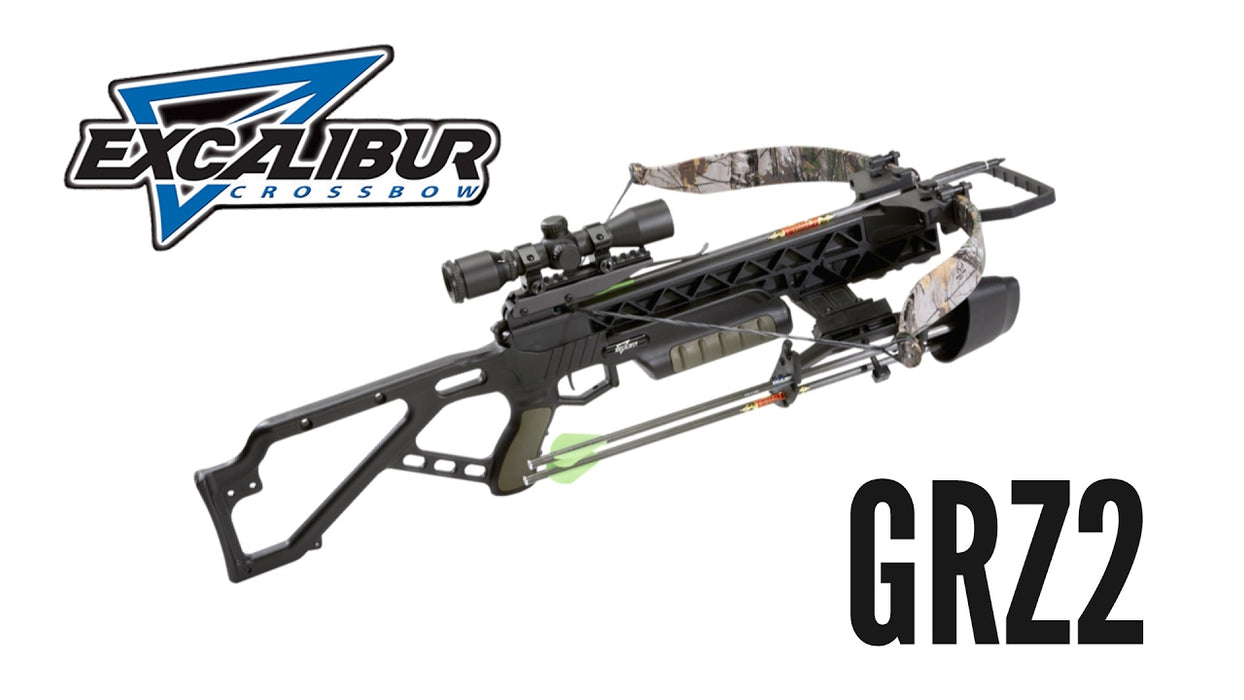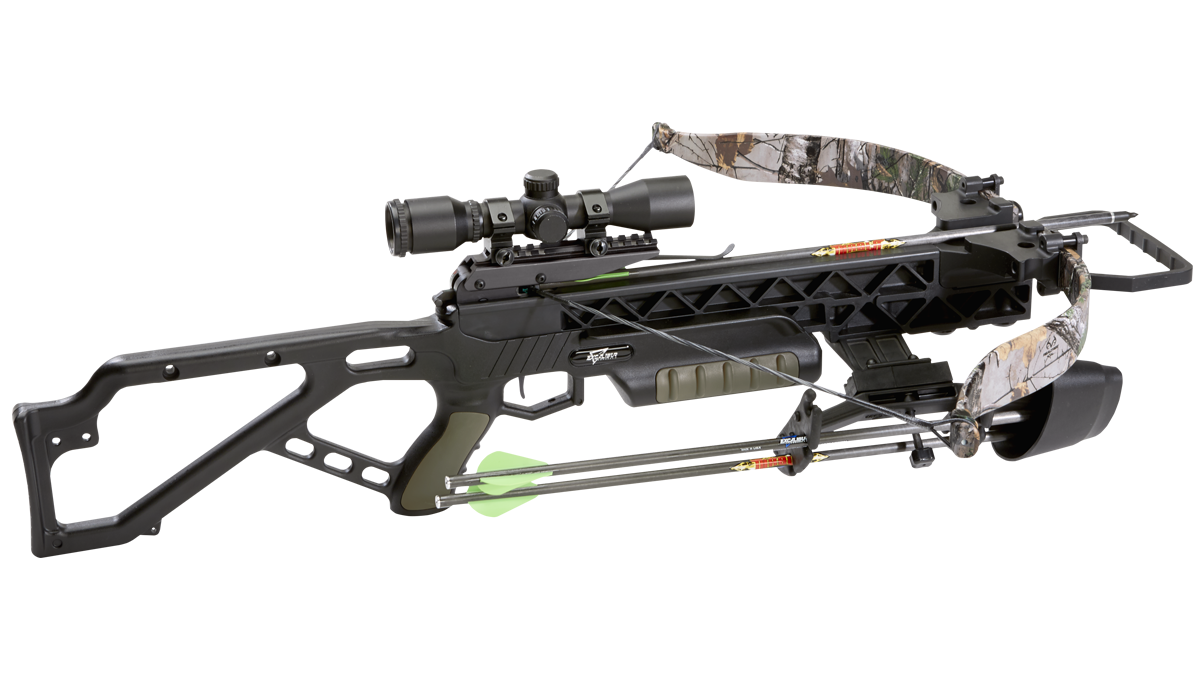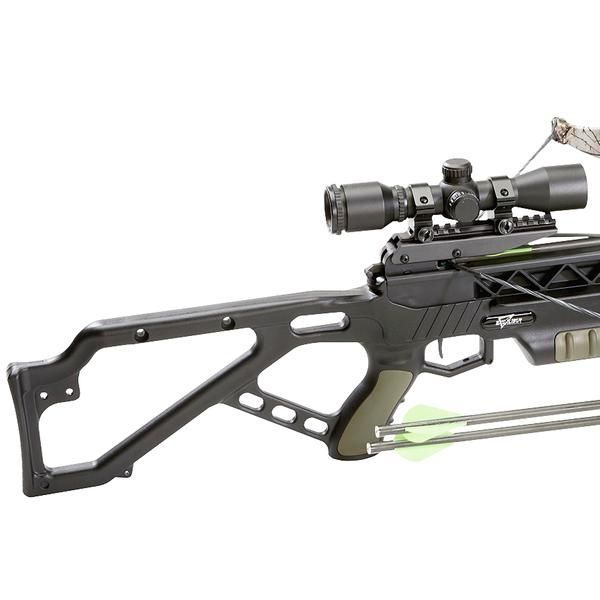 Excalibur Matrix GRZ 2 Crossbow
MEET THE MATRIX GRIZZLY!
If you've wanted to hunt with Excalibur's new Matrix series crossbows, but been discouraged by their cost, the economical new Matrix Grizzly is the crossbow for you! The Grizzly delivers our 18" arrow 305 FPS, tons of speed for any North American game using our efficient 200 pound CRT limbset that is a narrow 30"wide. The Grizzly short 11.5 inch power stroke makes it a joy to cock and its 33 inch overall length, light 5.5 pound mass weight and compact thumbhole stock make it pleasant to handle in any hunting situation.
The new Grizzly features Mossy Oak Break-up Country camouflage and our super-strong SMF composite frame. No more excuses! With our new Matrix Grizzly crossbow, now is your chance to have famous Excalibur reliability, accuracy, and service at a price everyone can afford!
Dead-Zone Scope
1″ rings 4-Arrow Quiver
Four Diablo Arrows with 150gr Field Points
Rope-Cocking Aid
Velocity 305 FPS
Cocking Effort 100 Draw
Weight (LB) 200
Mass Weight (LB) 5.5
Arrow Length18
Arrow Weight min 350gr
Stock Type Compact Thumbhole