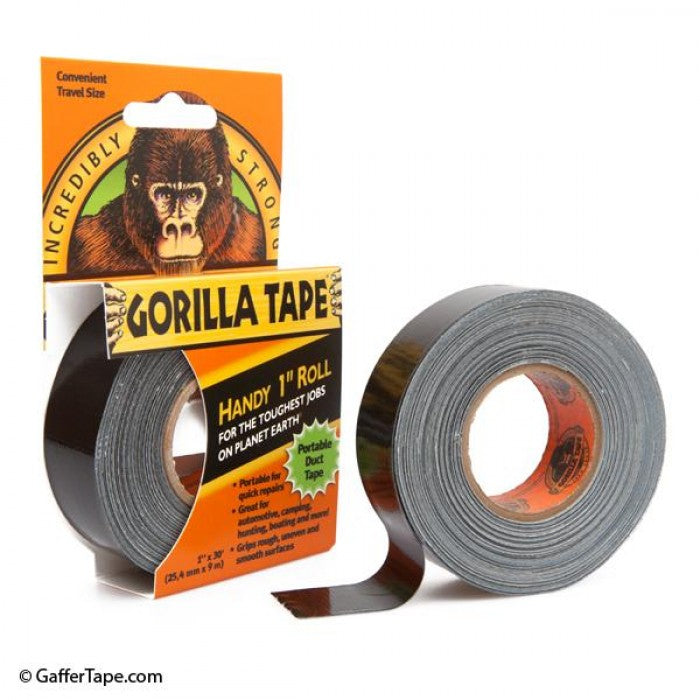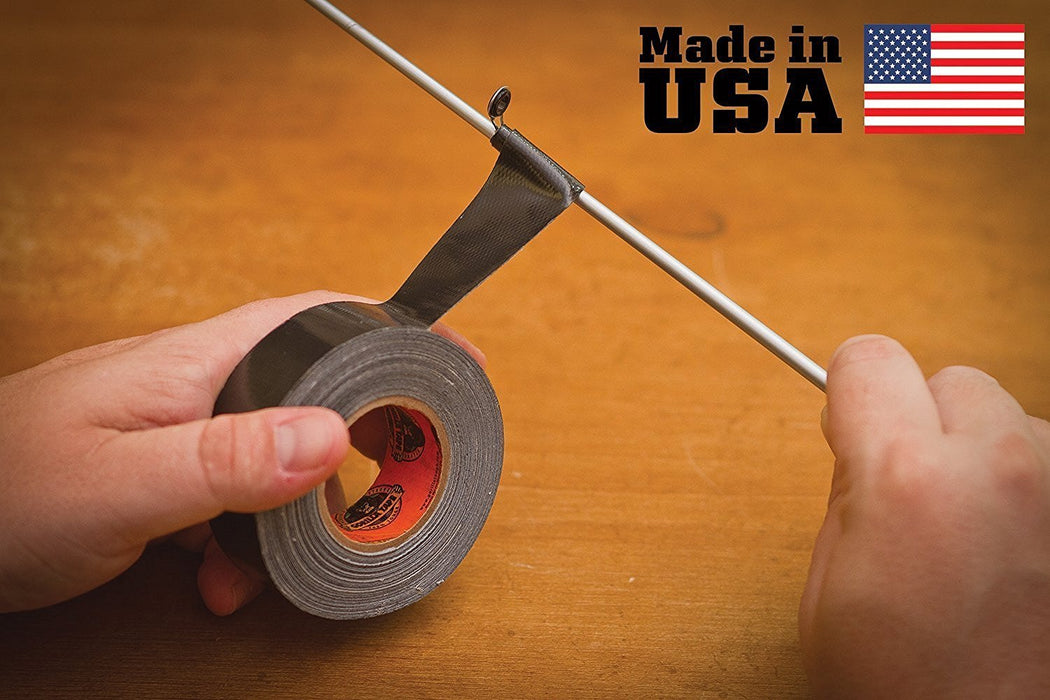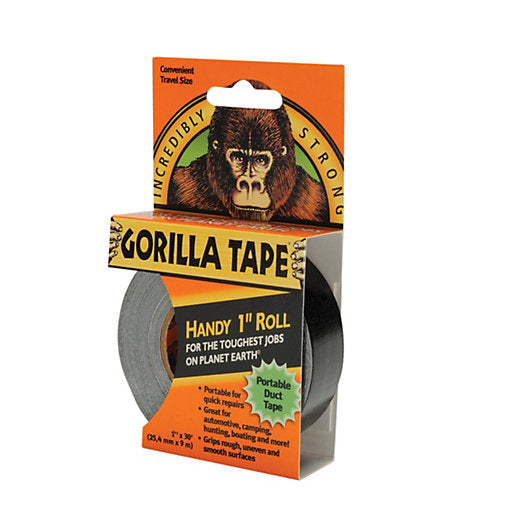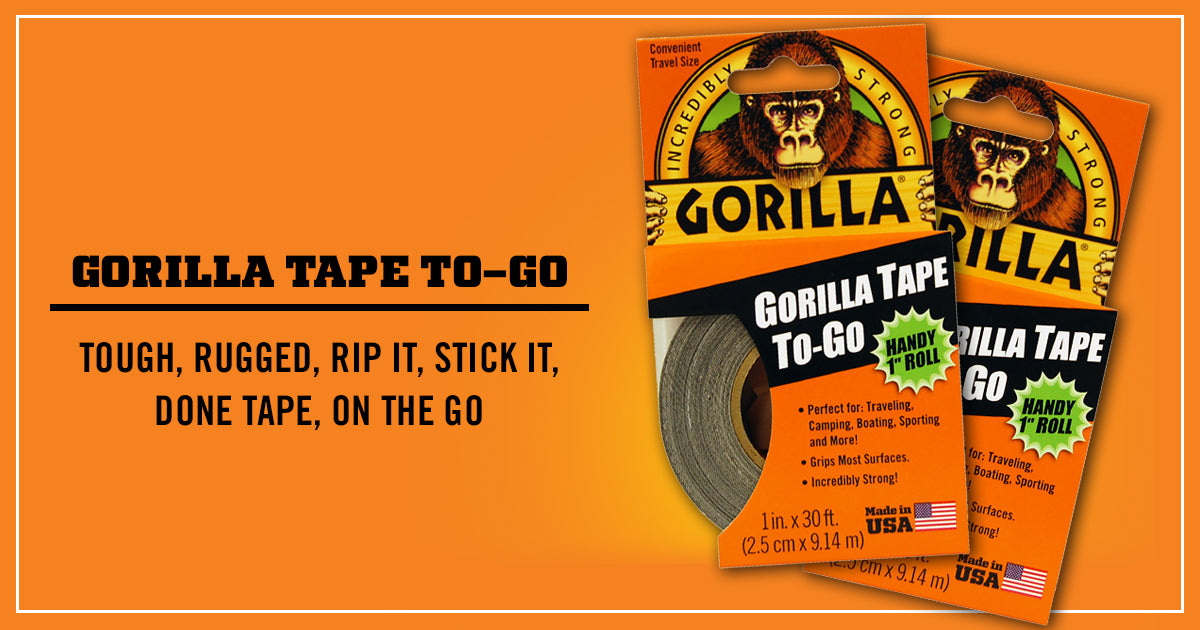 Gorilla Tape - Handy 1" Tape Roll
A handy 1" thick roll which is a perfect size for a bug out bag or bug out roll.
Tough all-weather shell

Strong reinforced backing

Sticks to smooth and rough surfaces

Can be torn by hand
Directions
Use like any other tape. Tear Gorilla Tape by hand or cut to size with a knife or scissors. Apply the tape carefully, smoothing out any pockets or rolls. That's it. Enjoy the strength and durability of Gorilla Tape!
Can Gorilla Tape be used instead of electrical tape?
Gorilla Tape should not be used as an electrical tape.
Will Gorilla Tape work on plastic/vinyl/rubber?
Gorilla Tape contains a highly concentrated rubber-based adhesive and sticks to most plastics, including polyethylene (PE) and polypropylene (PP). Gorilla Tape does not work on materials with high oil or plasticizer content, such as EPDM rubber or PVC. An acrylic tape, such as Crystal Clear Gorilla Tape, may be better suited for these materials.
Is Gorilla Tape food safe?
Gorilla Tape is not recommended for direct or indirect food contact and should not be considered food safe.