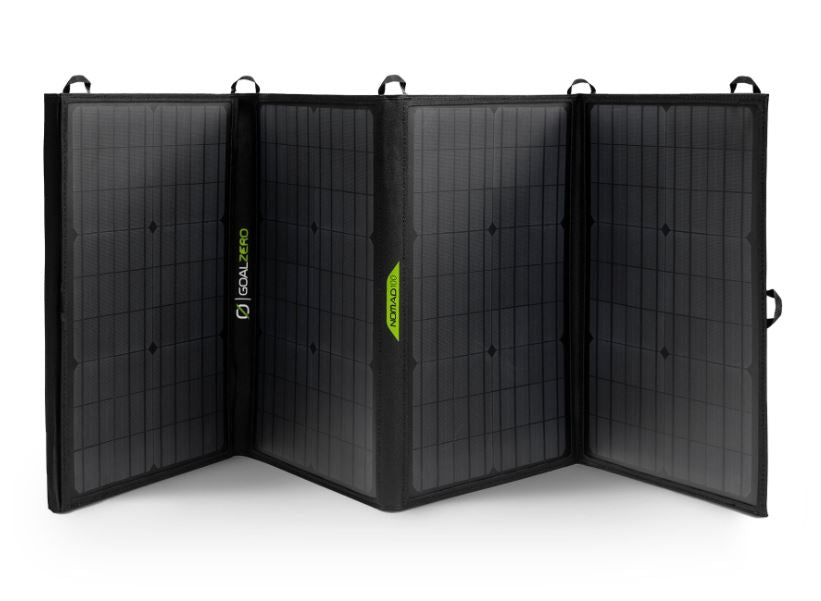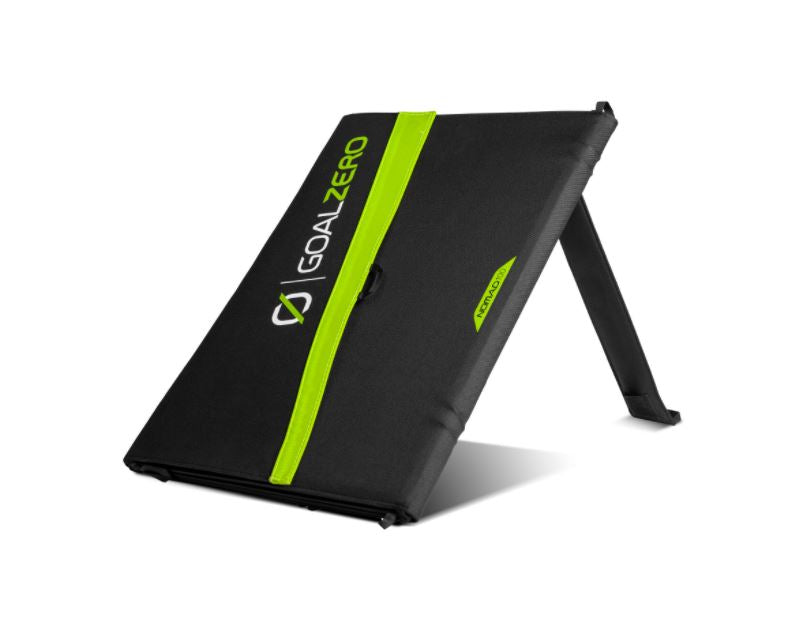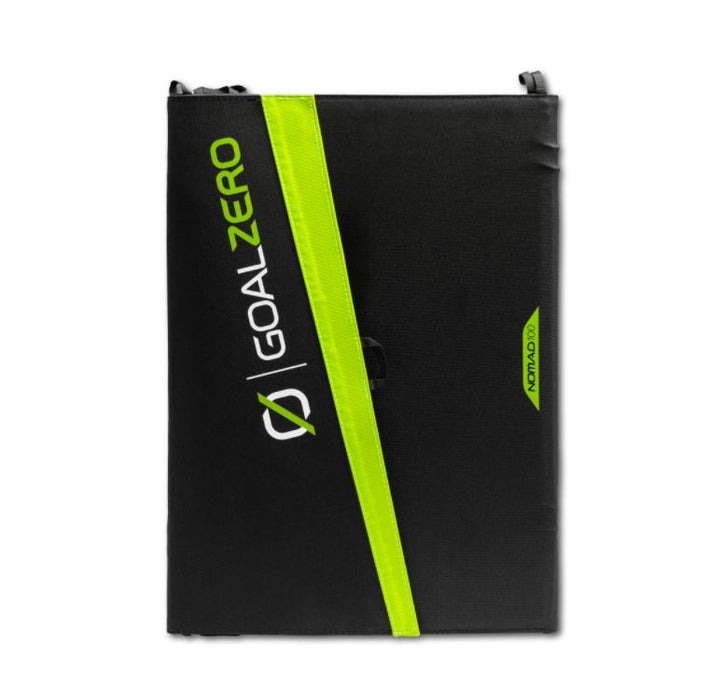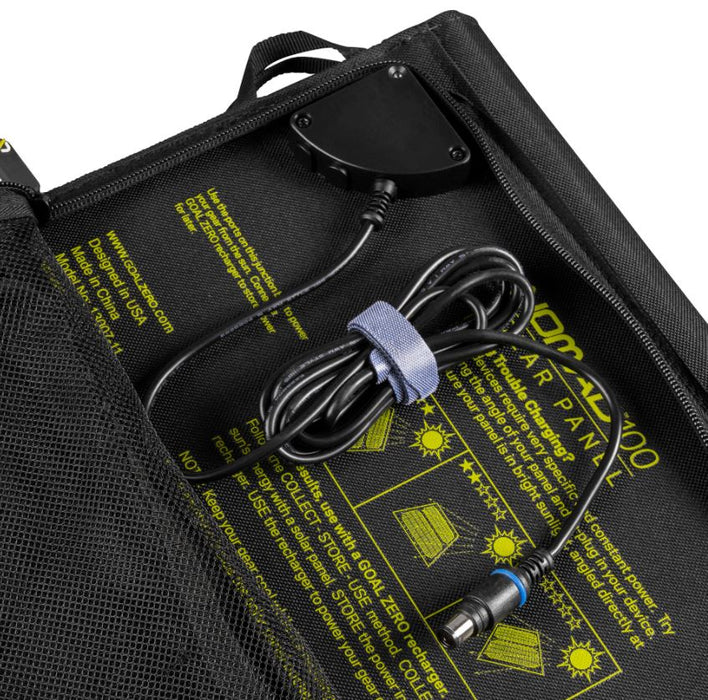 Goal Zero Nomad Folding 100 Solar Panel
Portable, rugged, and powerful, our 100watt foldable panel is designed for lightweight travel for mobile basecamps and die-hard adventurers. With built-in charging cables for the Sherpa Power Banks and Goal Zero Yeti Portable Power Stations. This panel can be chained with multiple other solar panels to collect more power from the sun for maximum solar input in to the Yeti 1000X and larger using the 4x 8mm Combiner to High Power Port Connector.
WHAT CAN THE NOMAD 100 CHARGE?
The solar panel does not hold a charge it produces power when it is exposed to sunlight. Connect it to recharge a portable power station. The Nomad 100 is best used for recharging Goal Zero Yetis.
RECOMMENDED POWER & YETI X PAIRINGS
Sherpa 100AC: 3-6 Hours
Yeti 200X: 2-4 hours
Yeti 500X: 6-12 Hours
Yeti 1500X: 18-36 Hours
Yeti 3000X: 36-72 Hours
*Solar charge times vary and are dependent on many factors such as elevation, temperature, time of year, angle and position to the sun.
TECH SPECS
Ports
Solar Port (blue 8mm, male): 14-22V, up to 5.56A (100 max)
Solar
Rated Power: 100 Watts
Open Circuit Voltage (Voc) 21.5V
Maximum Power Point Voltage (Vmpp): 18.0V
Maximum Power Point Current (Impp): 5.56A
Short Circuit Current (Isc): 5.9A
Cell Type: Monocrystalline
General
Product SKU: 13007
Weight: 10.2 lbs (4.6 kg)
Dimensions (unfolded): 20.5 x 59.5 x 1 in (52 x 151.1 x 2.54 cm)
Dimensions (folded): 20.5 x 15.5 x 2 in (52 x 39.37 x 5.08 cm)
Cable Length: 6ft
Warranty: 12 months
Cable Length: 6ft
Warranty: 12 months