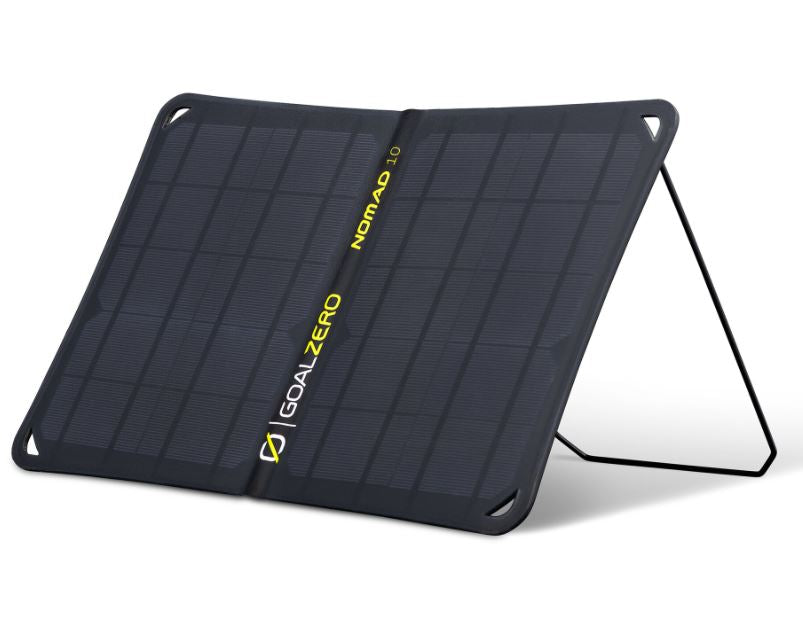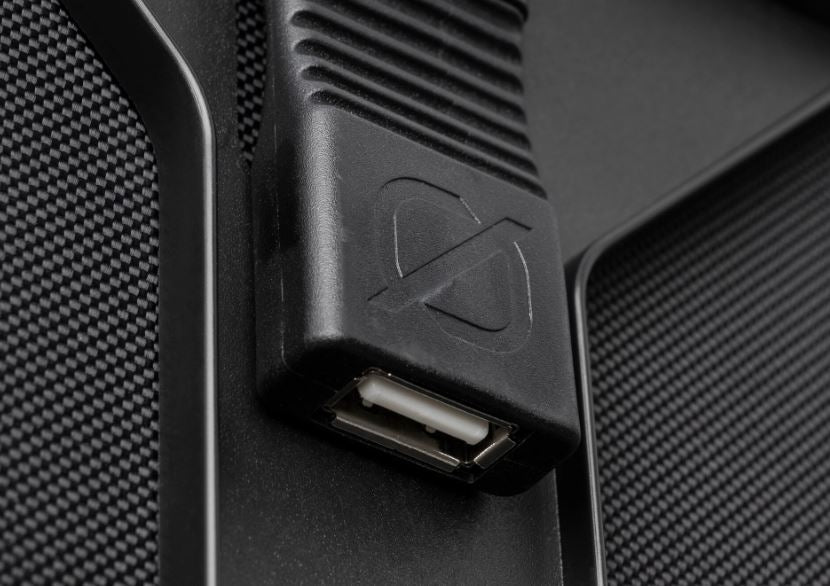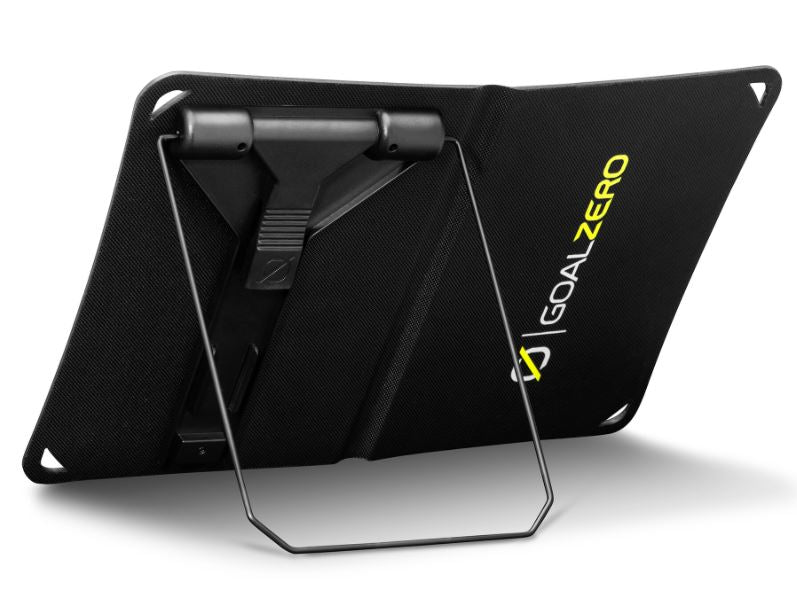 Goal Zero Nomad 10 Solar Panel
The Nomad 10 Watt panel gives you the solar collecting capability needed to charge your phone anywhere the sun shines. Redesigned for a more seamless solar charging experience, the Nomad 10 features a built-in flip dock and adjustable kickstand that clicks and locks into place for added stability. Integrated USB port charges phones, power banks, and other small devices.
What can the Nomad 10 charge? 
Direct charge your device from the sun or pair your panel with a power bank for an all-in-one solar charging solution. The Nomad 10 is ideal for recharging devices like:

Phones
Power banks
Headlamps
Fitness trackers
Lighthouse lanterns
Small USB devices
RECOMMENDED POWER PAIRINGS
Flip 12: Charges in 2.5-5 Hours
Flip 24: Charges in 4-8 Hours
Flip 36: Charges in 6-12 Hours
Sherpa 15: Charges in 2.5-5 Hours
Guide 10: Charges in 3-6 Hours
Venture 30: Charges in 4.5-9 Hours
*Solar charge times vary and are dependent on many factors such as elevation, temperature, time of year, angle and position to the sun
TECH SPECS
Ports
USB port: 5V, up to 1.5A (7.5W max)
Solar
Rated Power: 10W
Open Circuit Voltage (Voc): 6-7V
Cell Type: Monocrystalline
General
Weight: 1.12 lbs (0.51 kg)
Dimensions (unfolded): 9.5 x 14.5 x 0.75 in (24.1 x 36.8 x 1.9 cm)
Dimensions (folded): 9.5 x 7.2 x 1.25 in (24.1 x 18.4 x 3.2 cm)
Warranty: 12 months