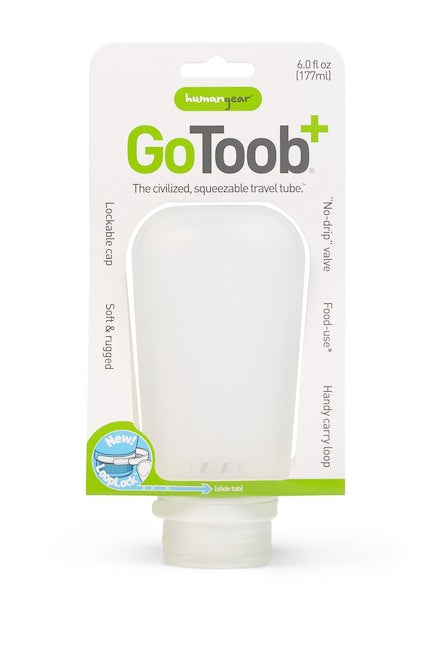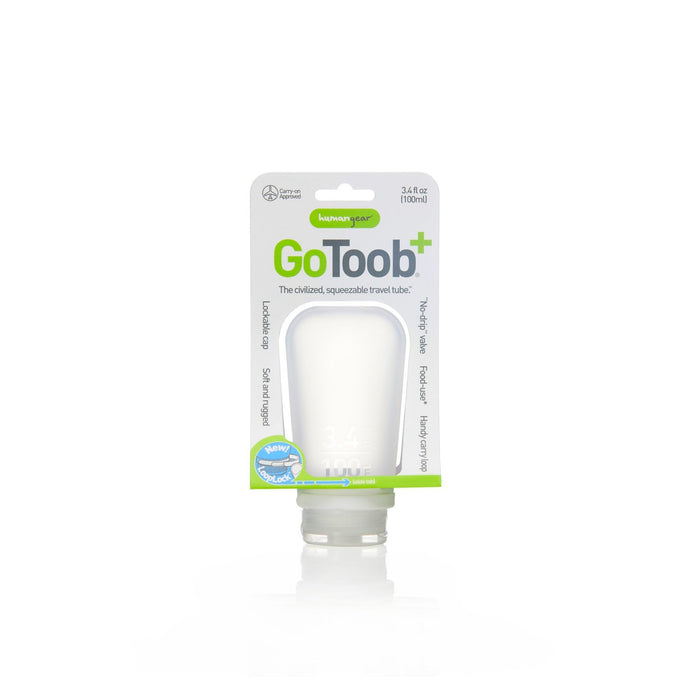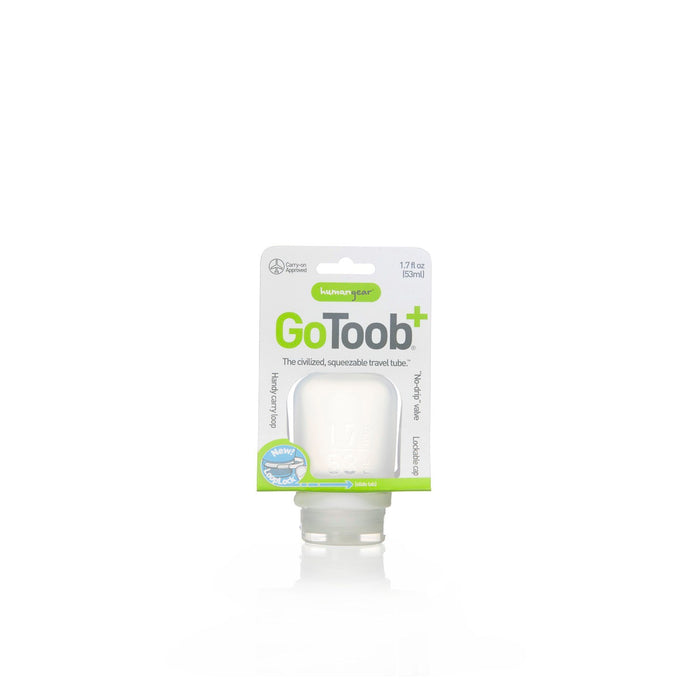 Go TOOB! Squeezable Silicone Travel Tube
*Colors are assorted 
Introducing the GoToob+, the new standard in silicone bottles.
The first GoToob was the original, patented soft travel bottle, and it set the standard in this category for a decade. While others have been busy trying to copy the original GoToob, we've been busy making something even better.

Small, medium, and large are available in all colors. X-Large is available in clear, blue, and green. Pre-packaged 3-packs are available in three-color assortments.

NEW: Our new "Summer of Love" rainbow GoToob+ is available in very limited quantities. It's only available in the Medium (2.5 oz) size until stock runs out. See the first slide show under the humangear GoToob+ video (below) for an image of the rainbow GoToob+.

As with all humangear products, the GoToob+ comes with a lifetime guarantee. 
The new GoToob+ keeps the features people love: it's still made from soft, rugged silicone that's easy to squeeze and gets every last drop out; the small, medium, and large sizes are still air travel approved (TSA); and all four sizes are food-safe (FDA). But the GoToob+ also offers a bunch of new features that no other soft travel bottle in the world has.