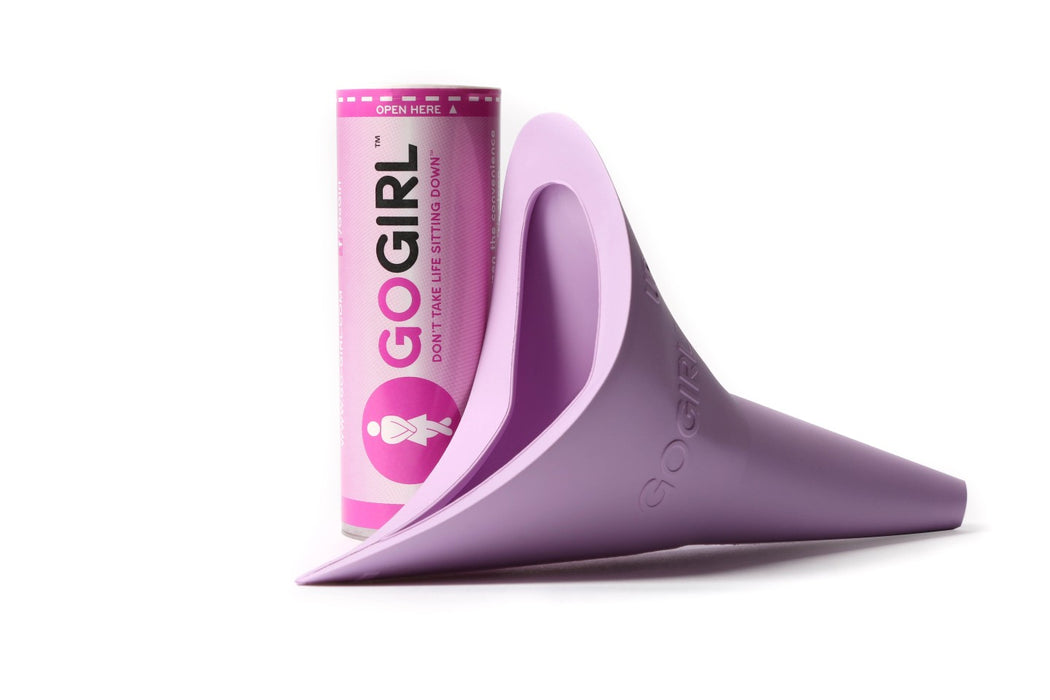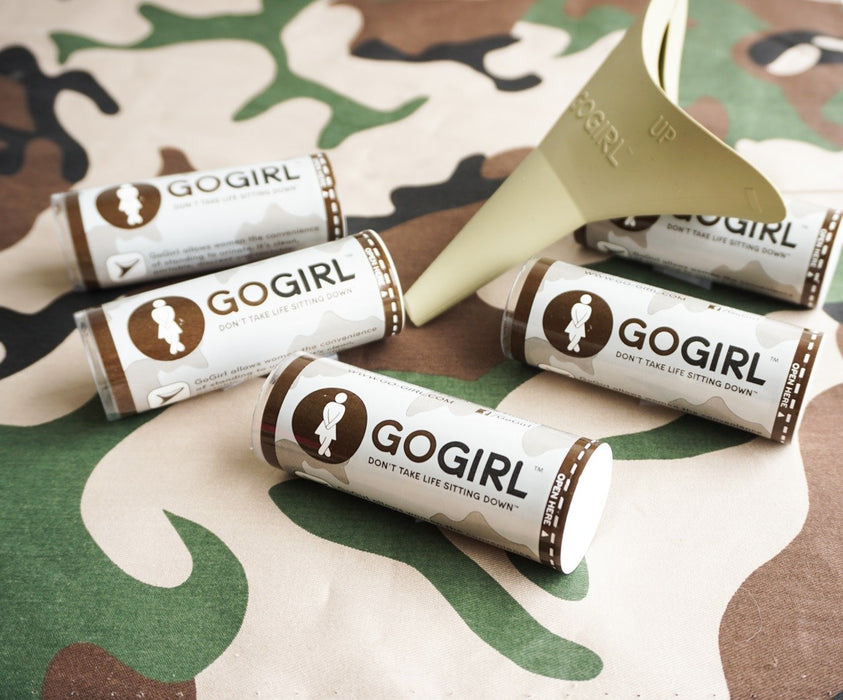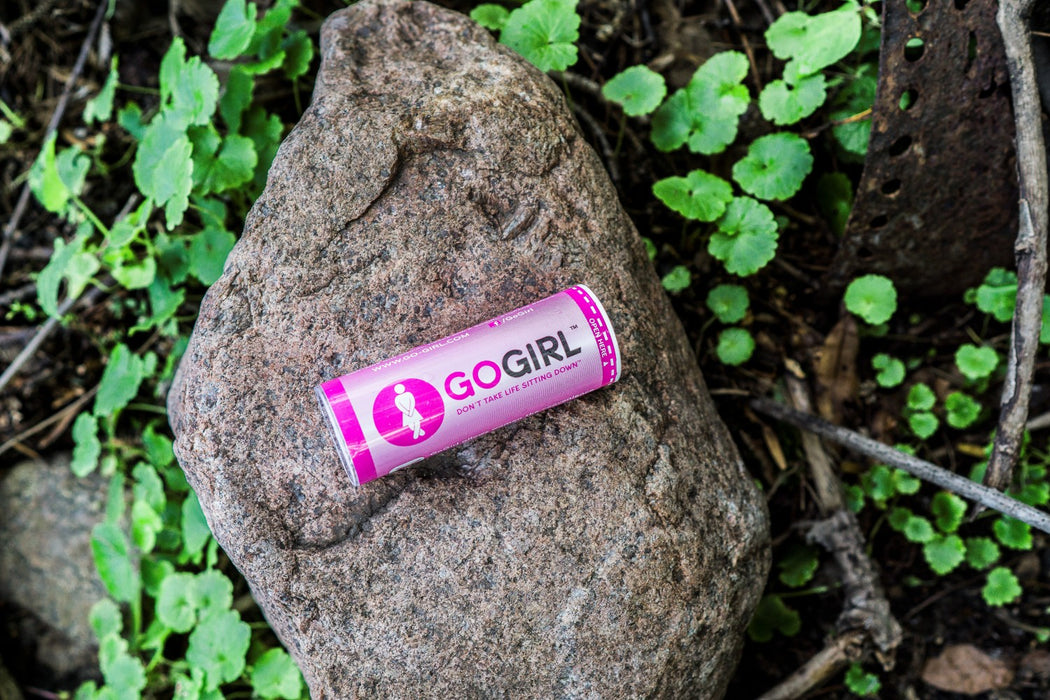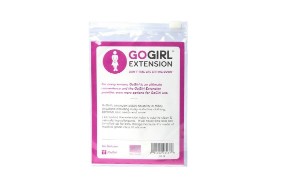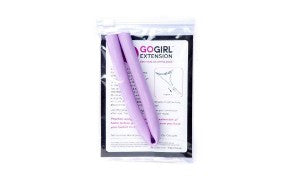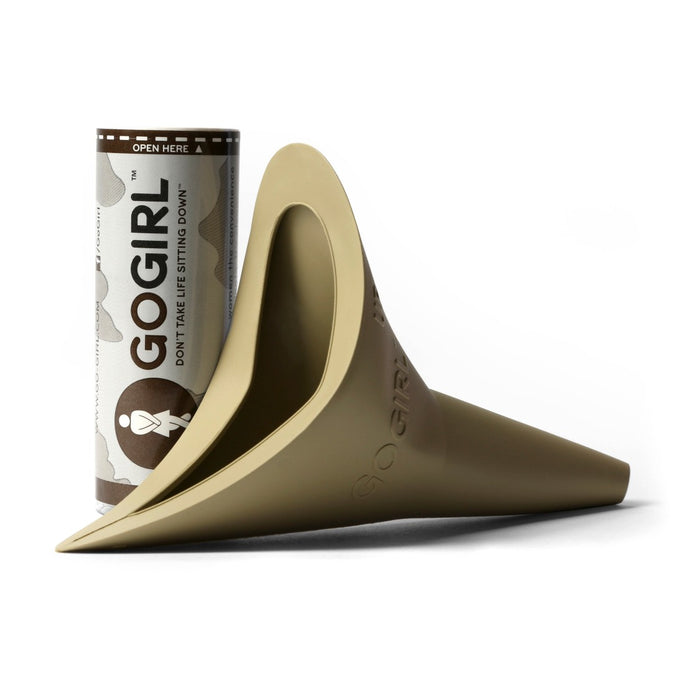 Go Girl | Female and Transgender Standing Urination Device
Medical-grade silicone

Made in USA

Female urination device that allows you to urinate while standing up. It's neat. It's discreet. It's hygienic

Fits easily in your purse, pocket, or glove compartment. It's a must for travel and sports. And it's great for everyday – no more crouching over or trying to cover up an unsanitary public toilet.

Made with flexible, medical grade silicone. Dispose of it after use. Or clean and reuse as you like.

Patented splash guard eliminates messing and spilling. 

Just hold GoGirl against your body, forming a seal. Aim and, well, pee. Pretty simple, huh?
DESIGNED TO BE DISCREET
GoGirl is travel friendly (TSA/Flight approved). You can easily store it in your purse or pocket. GoGirl is available in two different colors. Pink or Khaki.
INCLUSIVE 
GoGirl is often associated with primarily females. However, we want to highlight the fact of how beneficial GoGirl can be for our trans community. Using a GoGirl can be discreet, especially in our khaki color, and it allows the user to pee standing up in any situation. GoGirl can be used by anyone who needs a clean & neat way to use the bathroom no matter how the user identifies.
NOT JUST FOR CAMPING
GoGirl is for any situation. Avoid having to squat, sit or hover over unsanitary toilet seats and porta potties. GoGirl is easy to use. It is moisture and germ resistant.  It's not necessary to clean, however most customers have told us that they will wash it periodically between uses or when they are at home.