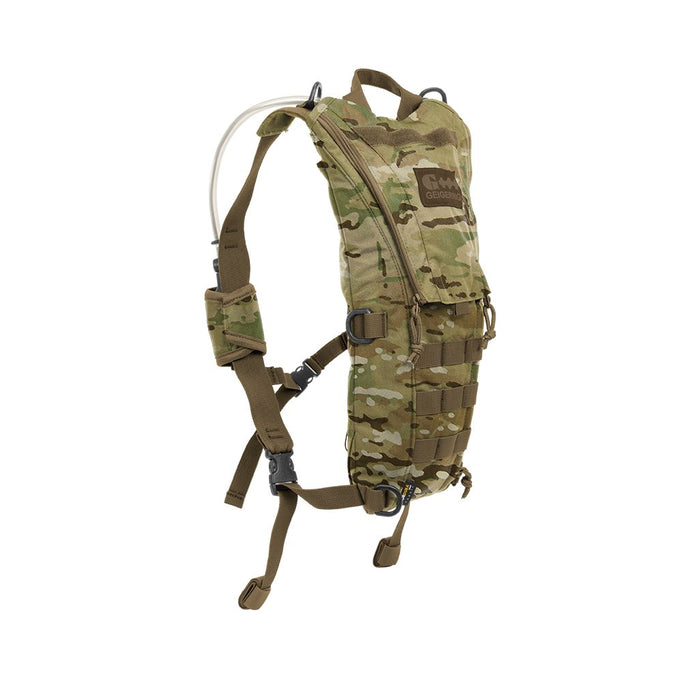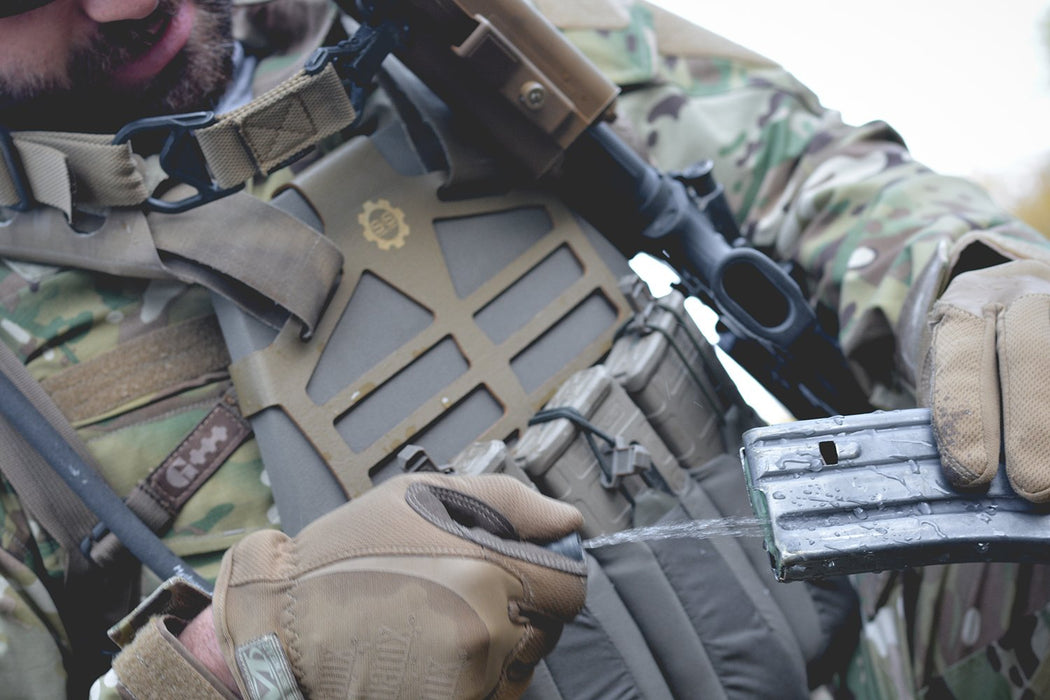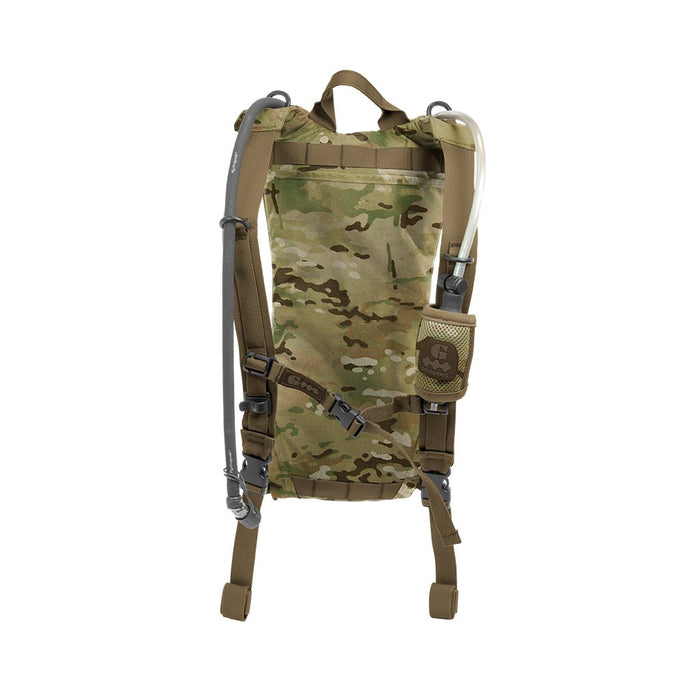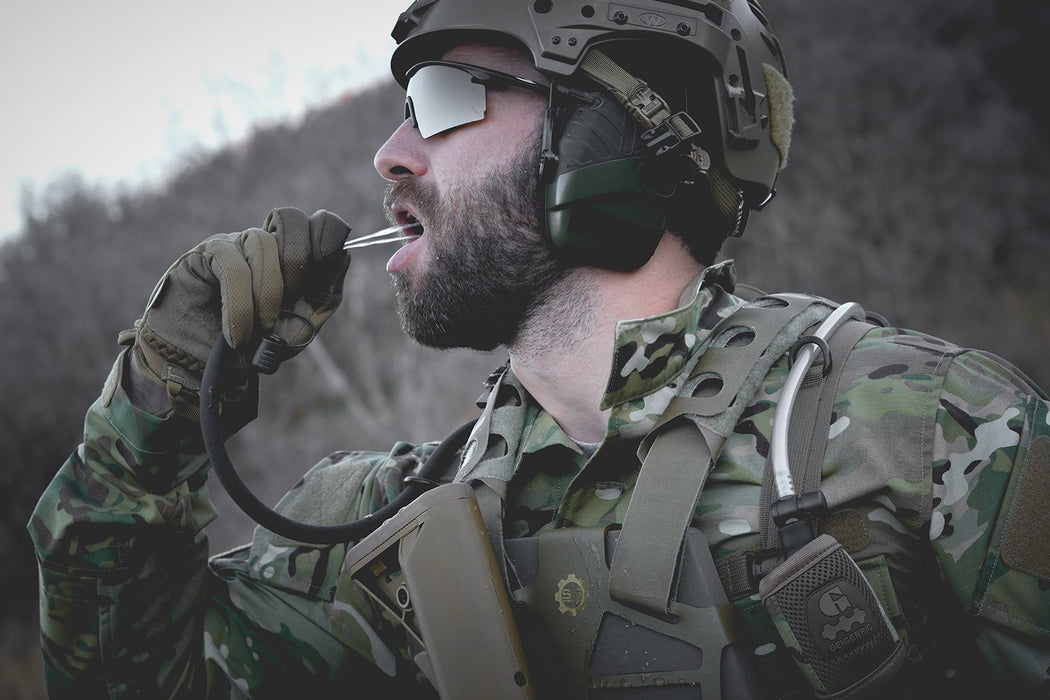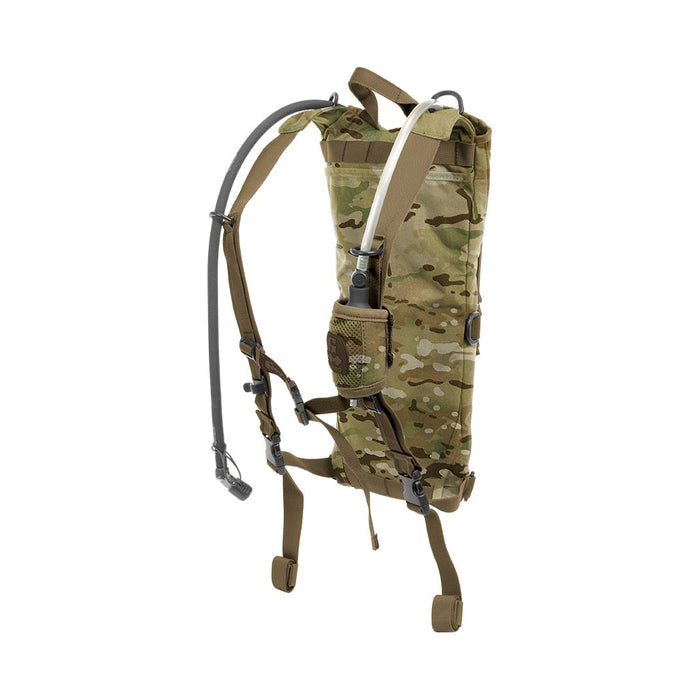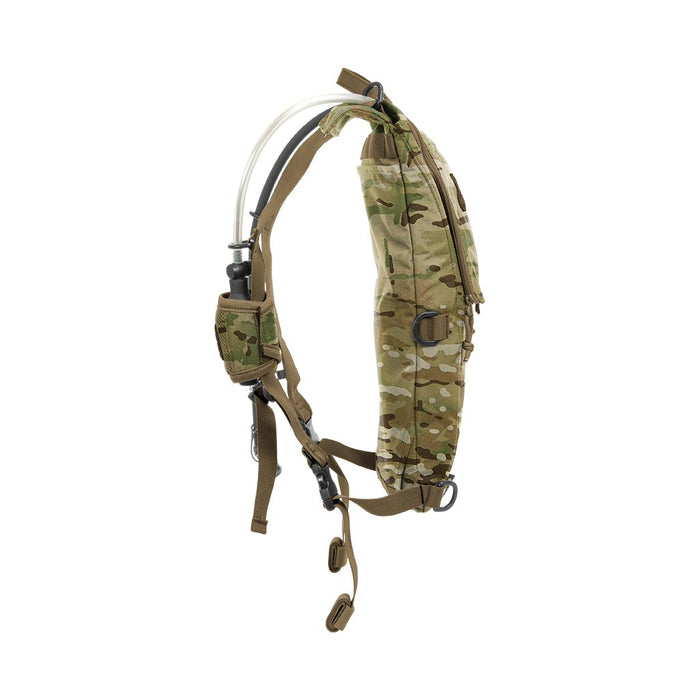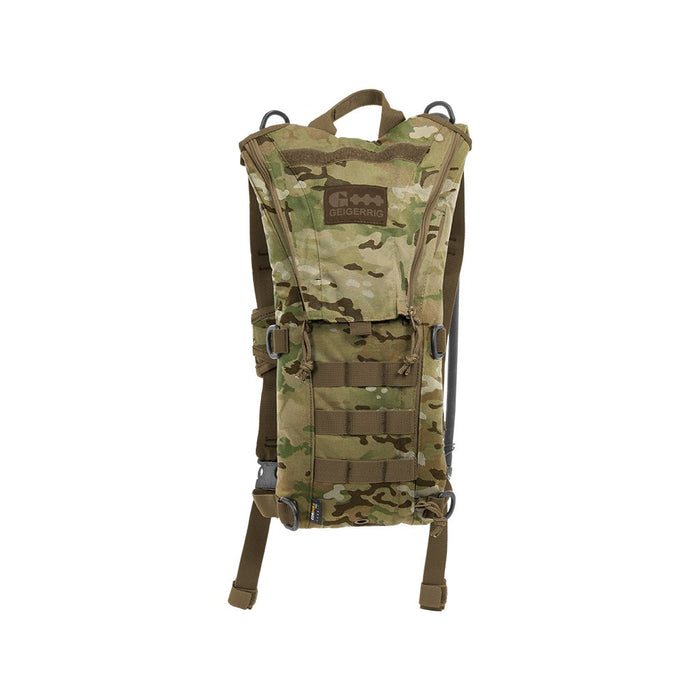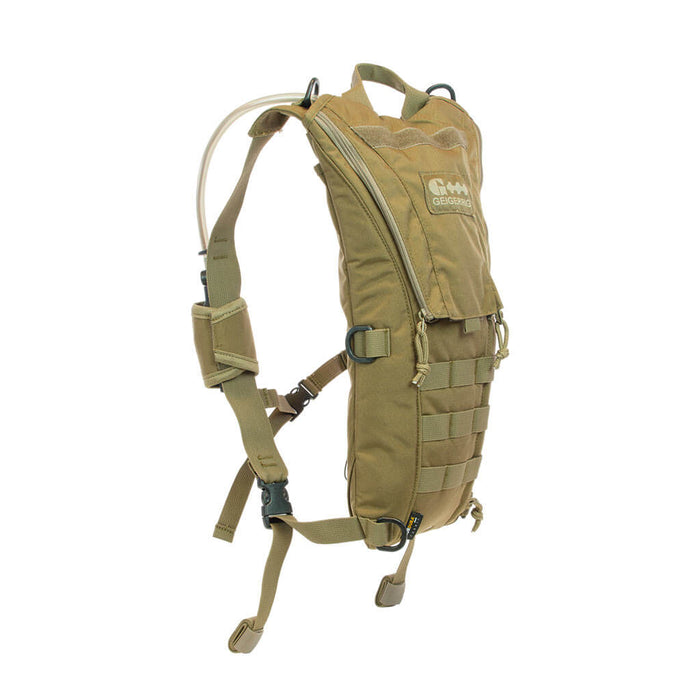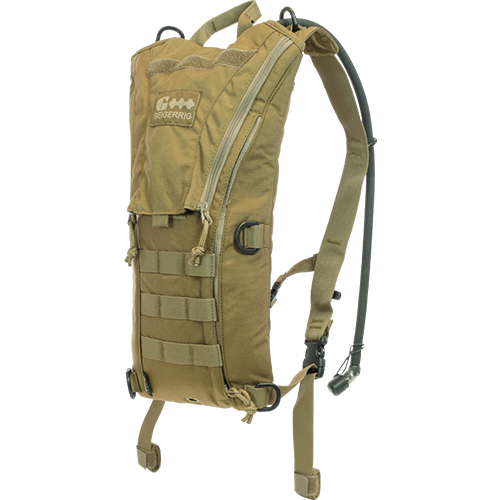 Geigerrig Pressurized Hydration Pack - The Rigger
Sprays, Filter Ready, Reversible 70 Oz, Dishwasher Safe Reservoir.

Disconnect pack straps, stowable in back panel. Internal guardian pack frame.

Pack's D-Rings and Molle webbing attach this pack to other packs and gear.

500D Cordura and Molle Webbing for Durability and modular pockets.

Pack. 18.5% X 10", 1.5 lbs. Reservoir. 11.25" X 7".
Attach your RIGGER to your existing pack or gear and take your water with you in a portable, multi-function system. The RIGGER features 360 degree D-Rings and stowable straps for ease in strapping to other gear or packs. When needed, the RIGGER serves as a low profile, durable hydration pack. Add storage pockets using the outer molle webbing and adapt to any situation. Spray to drink, cool, clean, and share. The low-profile, molle webbed, 500D Cordura construction is perfect for military and police, obstacle racing, mountain biking, hunting, and more. Internal guardian back-frame for a stable pack ride. 1.5 inch webbing pack straps disconnect and stow in the back panel. Periphery D-rings, as well as molle webbing at the top and bottom of the back panel, allow the RIGGER to be attached to other packs and gear. Front molle webbing for attaching other pockets. Opens wide at the top and contains a single zipper running the length of the pack for easy internal access from top to bottom. Grommet hole allows drainage after being submerged in mud or water. Carries additional items such as energy bars, cell phone, pocket knife, etc. One of the packs that inspired Spartan Race to choose Geigerrig as their official hydration pack supplier. Simple spray action of the RIGGER's Geigerrig hydration system enables the water to be sprayed for cooling, cleaning, and sharing. Drink water without having to wrap your lips around a bite valve that has been drug through mud and slew. Spray action of reservoir enables the use of a Geigerrig plug-n-play, in-line water filter for on-the-go filtration of water found along the trail. Reservoir is dishwasher safe, top shelf. Pack. 18.5" H X 10"W, 1.5 lbs. Reservoir. 11.25" X 7". Lifetime warranty for reservoir leaks. Don't forget to buy a filter.