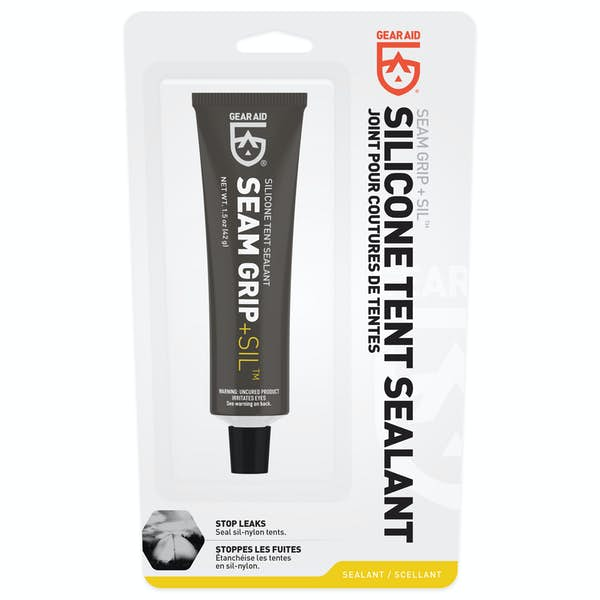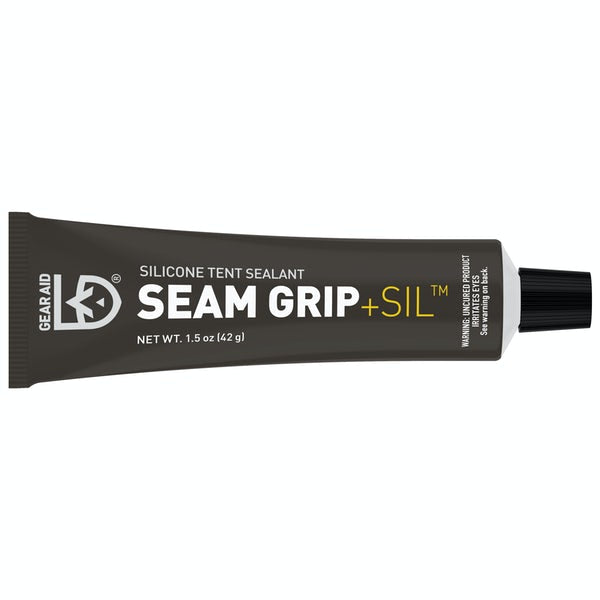 Gear Aid Seam Grip SIL Silicone Tent Sealant (stops leaks, fixes tears)
Specially formulated for sealing seams on tents and other outdoor products constructed or coated with silicone. Silnet may also be used as an in-field repair material for moderate rips, tears, and areas of abrasion.
Waterproof flexible silicone formula.
For use on seams of natural and synthetic fabrics.
Excellent adhesion.
Long-lasting flexibility.
Minimal shrinkage.
Contains 45ml.