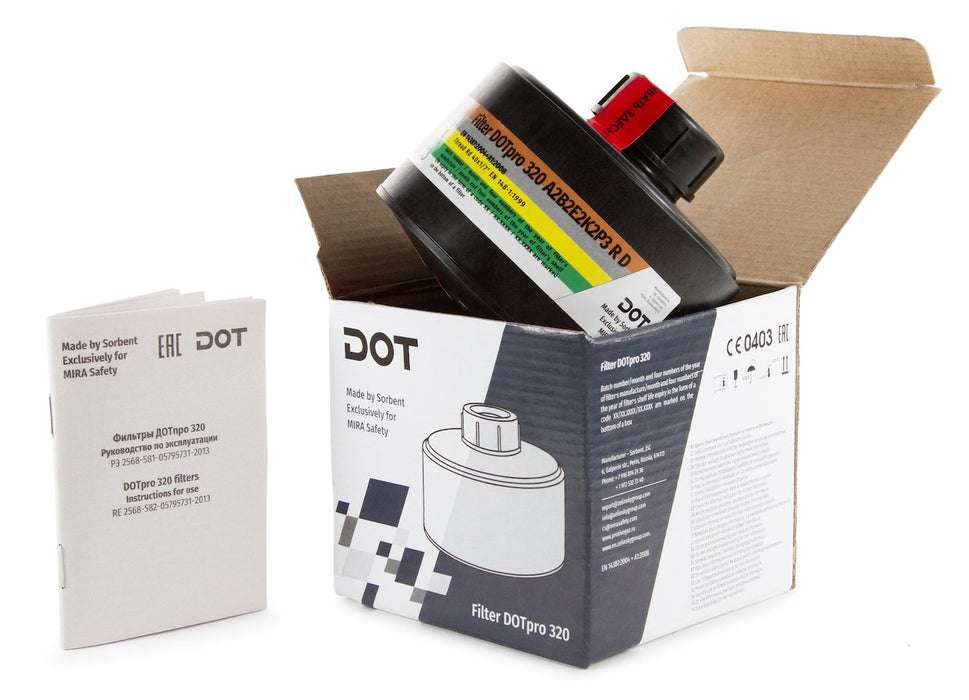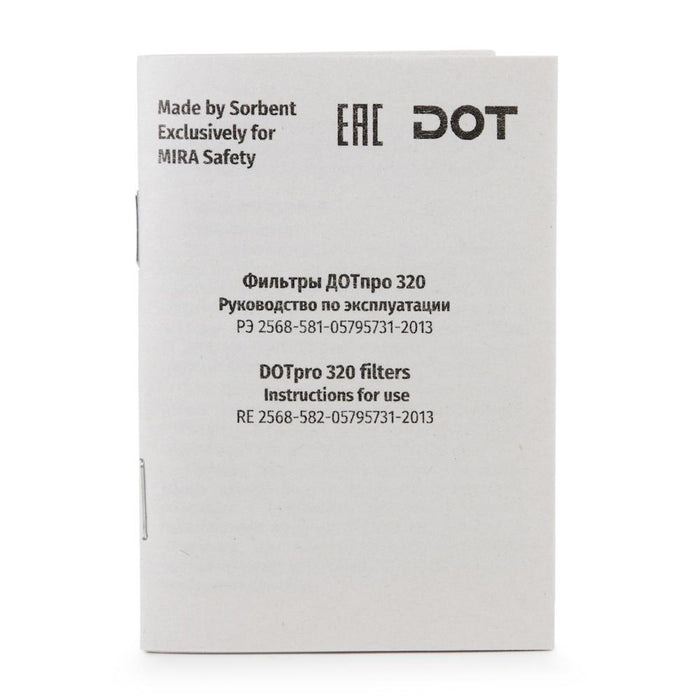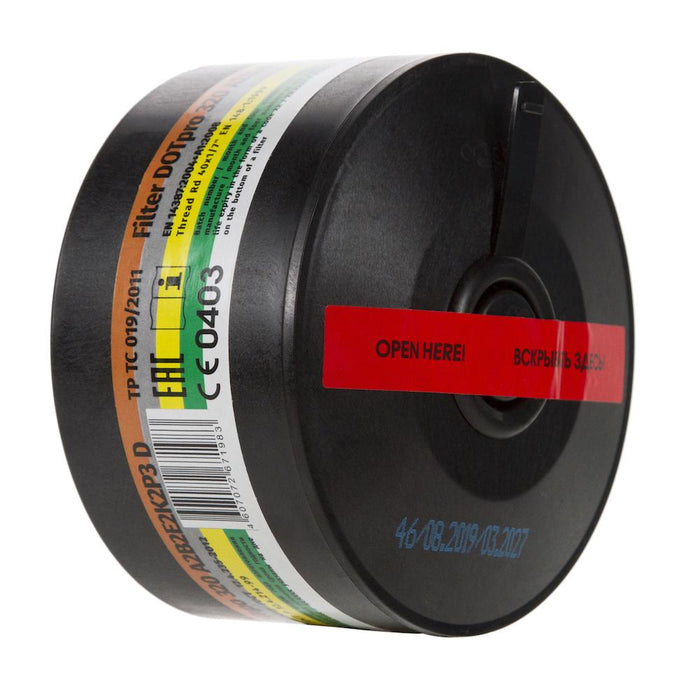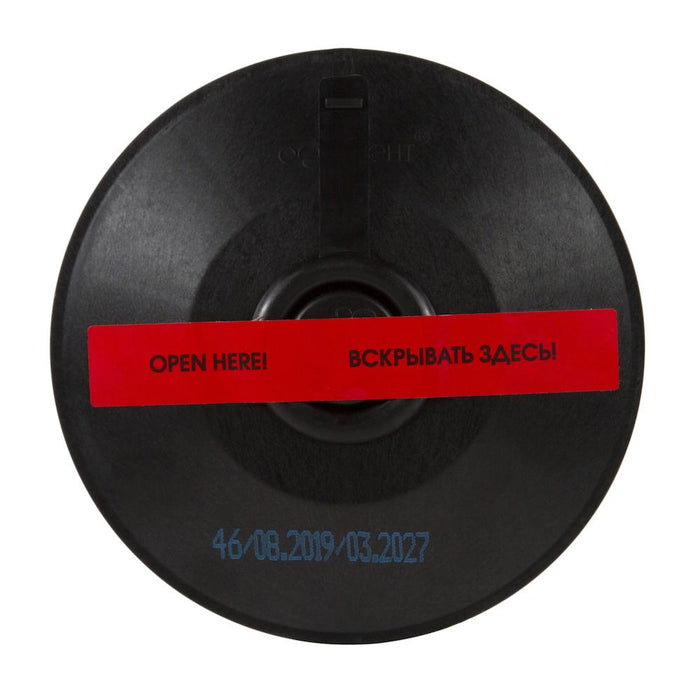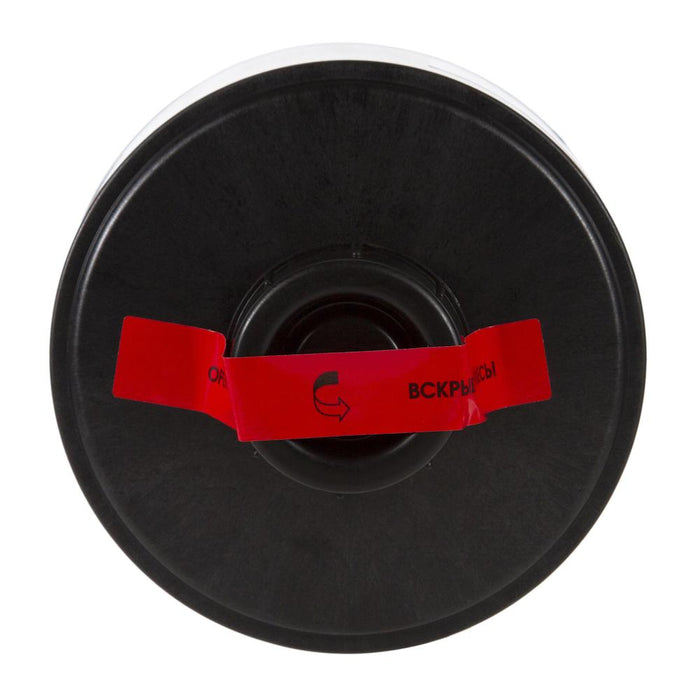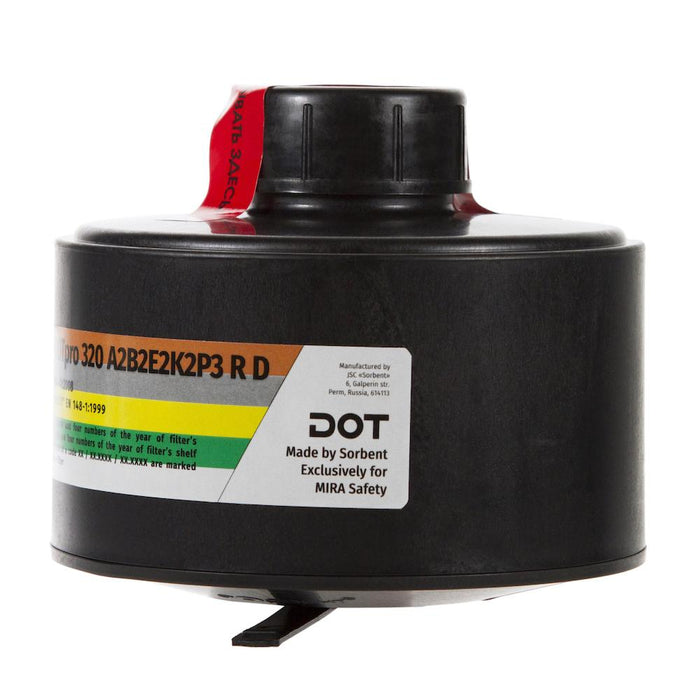 MIRA Safety DotPro 320 40mm Gas Mask Filter
*SUPPLY LIMITED DUE TO CURRENT UKRAINE CRISIS/ Limit 24 per order
Combining the same practical protection of our premium filters with a price point that's tough to beat, our DOTPro 320 respirator filters give you the best bang for your buck when you're stocking up for yourself, your family, or your organization. Flexible, affordable, and built to last with a shelf life of 7.5 years, DOTPro 320 NBC filters may provide exactly the kind of protection you're looking for … 
40mm NATO Standard NBC/ABEK Gas Mask Filter

Flexible NBC Filter for a Variety of Threats

Best Value Choice on the Market Today
Key Features:
40mm x 1/7" NATO filter standard (EN 148-1:1999) threading

Built to comply with a wide variety of international standards including EN 14387:2004+А1:2008, EU Health and Safety requirements

Full Spectrum protection from NBC/ABEK threats

Easy to deploy and color-coded based on the protection it offers
Flexible and Cost-Effective Protection from Catastrophe 
A gas mask is only as good as the filters attached to it, and here at MIRA Safety we pride ourselves on offering the very best at every budget point—like the flexible DOTPro 320.
This is the best gas mask filter for anyone on a budget or anyone who's buying for a larger family/group. While our NBC-77 SOF filter still has it beat with a much longer shelf life, these DOTPro 320 gas mask canisters still provide outstanding performance and value that beats most competitors on the market today.
DOTPro 320 gas mask filters are designed to overcome a wide variety of chemical, nuclear, and biological threats—which they've proven themselves to do extremely well. Engineered to meet strict EU standards and provided with data on their filtration (see below), DOTPro filters are at least equal in "by the numbers" quality to most filters on the market today.
Combine that with superior usability, color-coded labeling, clearly marked expiration dates and rugged construction, and you get the best entry-level gas mask filter on the market today.
When it comes to stocking up on gas mask filters, we advise to keep around as many good filters as you can comfortably afford. So even if you're looking to buy a few higher end NBC-77 SOF filters, it wouldn't hurt to add a few DOTPro filters for added protection, flexibility and peace of mind.
Scroll down to check out the details:
The initial filter resistance to constant air flow at volumetric flow rate of 95 dm /min, Pa (millimeter of water column), max 

DOTpro 320 А2В2Е2К2Р3 R D
– cyclohexane at concentration of (17,5±1,7) mg/dm3;

35

– hydrogen cyanide at concentration of (5,6±0,5) mg/dm3;

25

– sulfur hydride at concentration of (7,1±0,7) mg/dm3;

40

– chlorine at concentration of (15,0±1,5) mg/dm3;

20

– sulfur dioxide at concentration of (13,3±1,3) mg/dm3;

20

– ammonia at concentration of (3,5±0,3) mg/dm3

40
Storage
DOTpro 320 filters shall be stored in a cool and dry place away from exposure to hazardous substances. The filters shall be stored in their original packaging at temperatures from minus 50 to plus 50 °С in dry rooms protected from the effects of precipitation and groundwater. Maximum humidity during storage of the filters is 98%. Storage in places other than those specified can affect the shelf life. Expiry date of the shelf life is specified on each DOTpro 320 filter. The guaranteed shelf life of DOTpro 320 filters in the package of Sorbent JSC from the date of manufacture is 7.5 years.