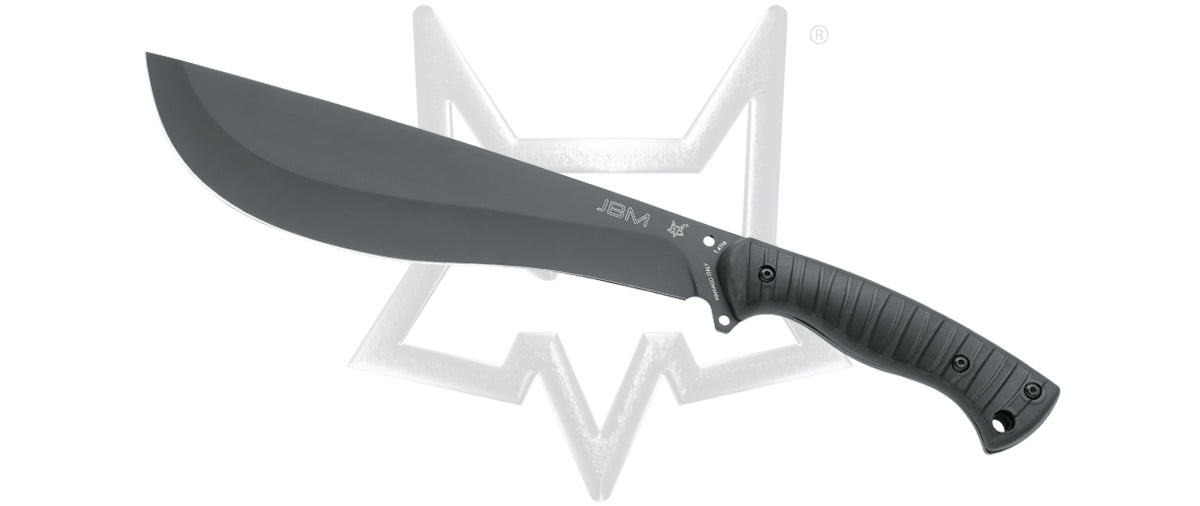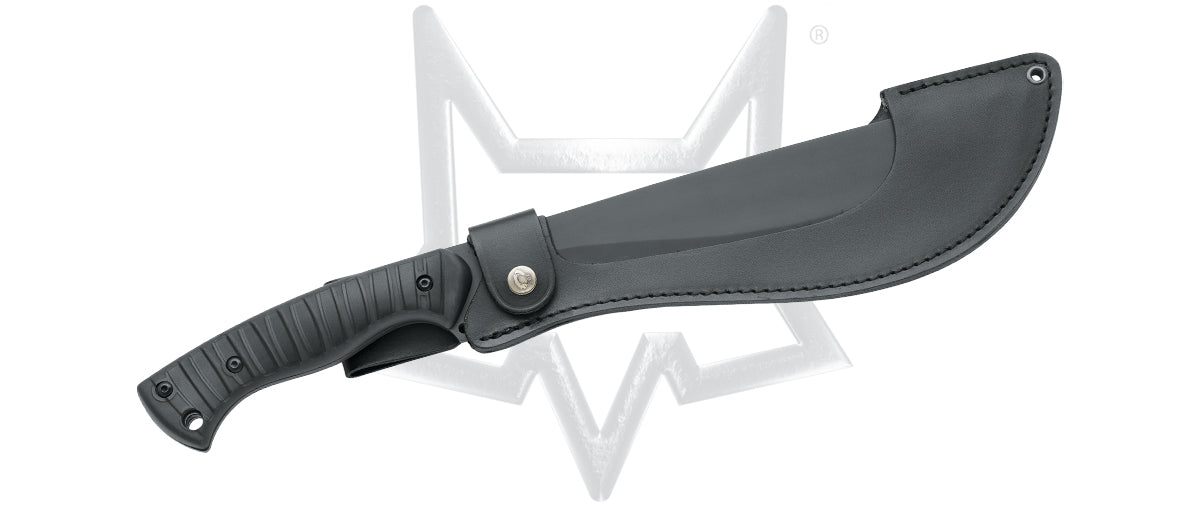 FOX Jungle Bolo Machete (Made in Italy)
The professional traditions combined with the constant desire for technological innovations have built up the name of Fox Cutlery. It is nowadays one of the leading companies in the Italian and international market. FOX Company is a 9001:2008-certified company and registered by NATO as an official supplier.
Blade Steel: stainless steel 1.4116
Hardness: HRC 56-58
Blade Coating: black Idroglider
Handle: FRN NYLON® reinforced fiberglass + over moulded rubber
Blade Length: 28 cm - 11.02"
Overall Length: 44 cm - 17.32"
Blade Thickness: 4 mm - 0.16"
Weight: 515 gr - 18.17 oz
FOX KNIVES JUNGLE BOLO Machete Knife FX-695, survival and outdoor machete knives with blade of stainless steel X50CrMoV15 - 1.4116 Bestar of high quality with surface treatment in Black Idroglider® a coating based on PTFE very resistant to abrasion and waterproof - HRC 56/58 - Blade lenght 10.8" - Thickness 0.16" - Handle made of FRN (Fiberglass Reinforced Nylon) + Overmold Rubber for a better grip - Overall lenght 17.3" ​​- Equipped with Black Genuine Leather sheath - Design by Fox Cutlery Italy - FOX KNIVES Survival machete knife really exceptional with quality materials and an excellent Italian design, superior quality in all the components and also in the finishes.