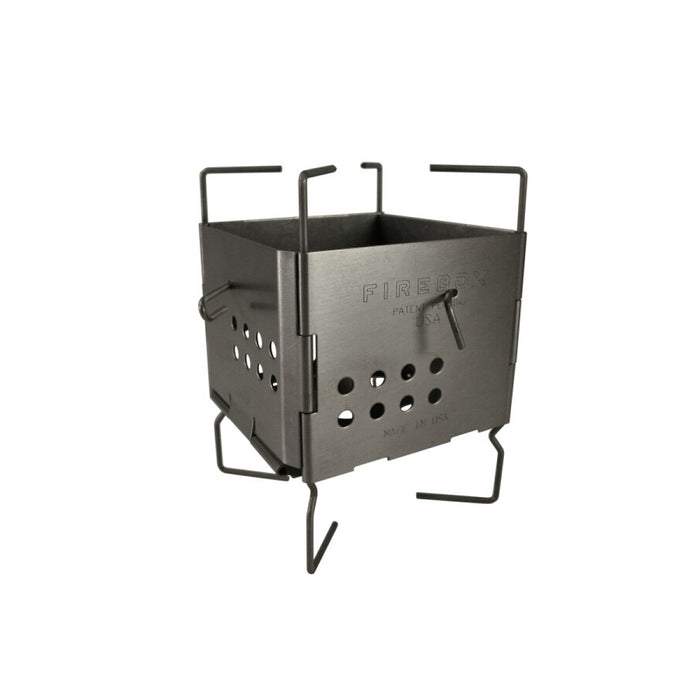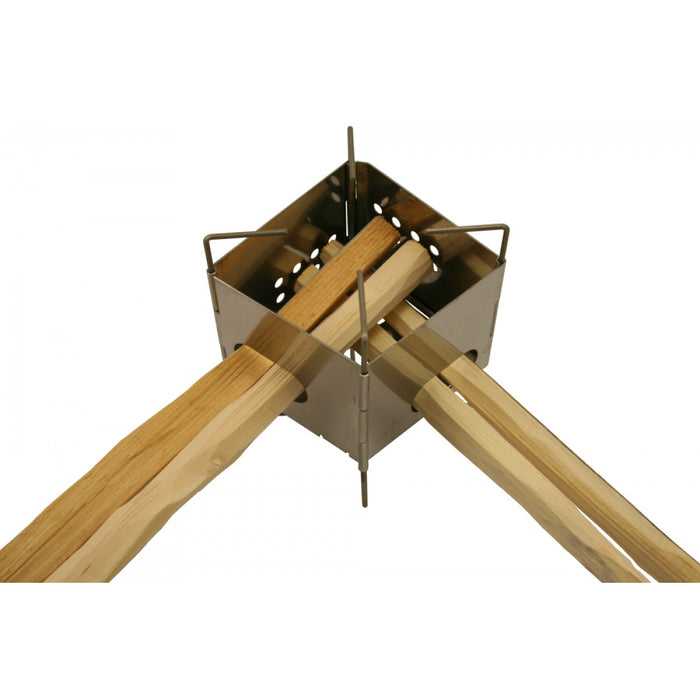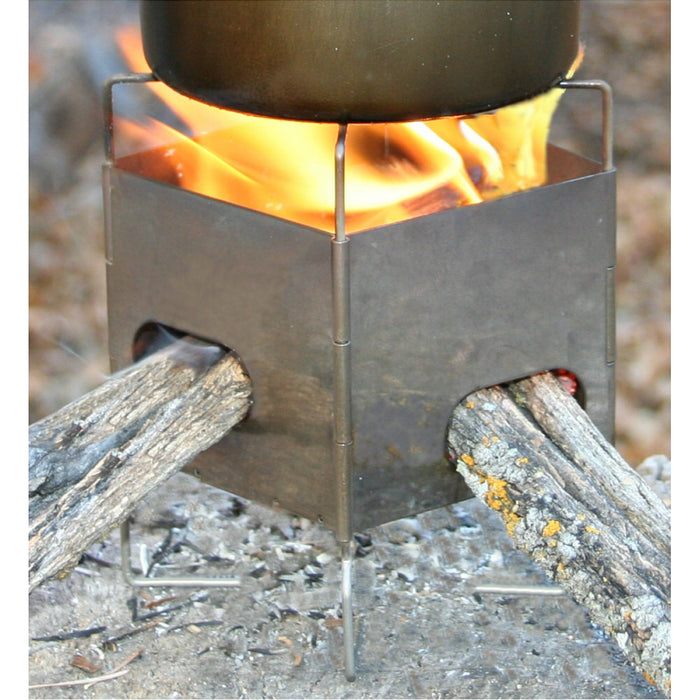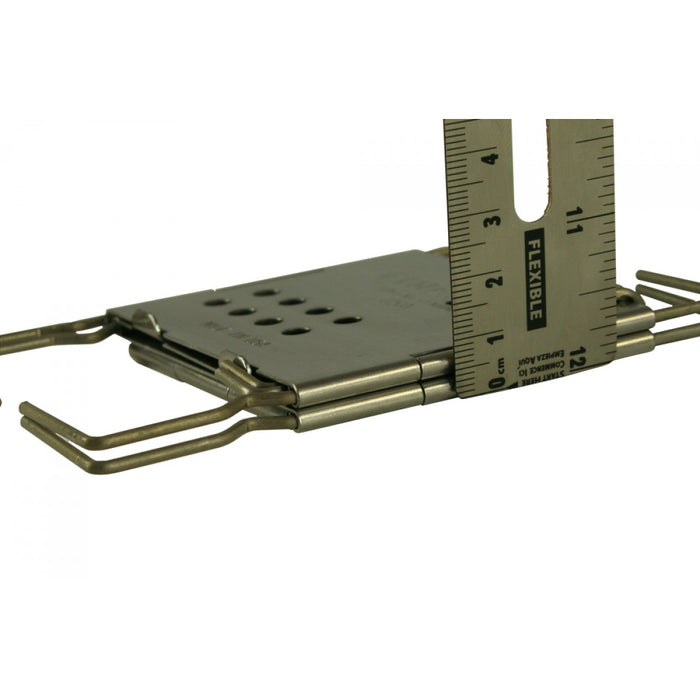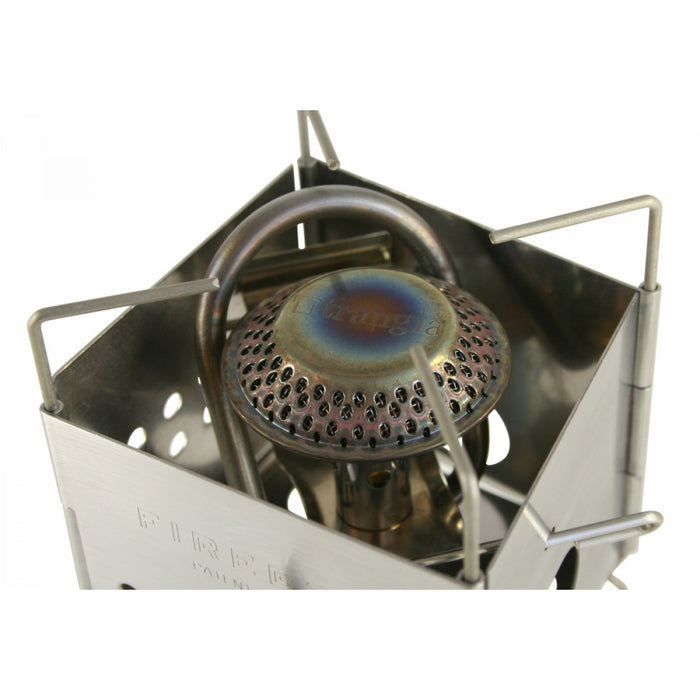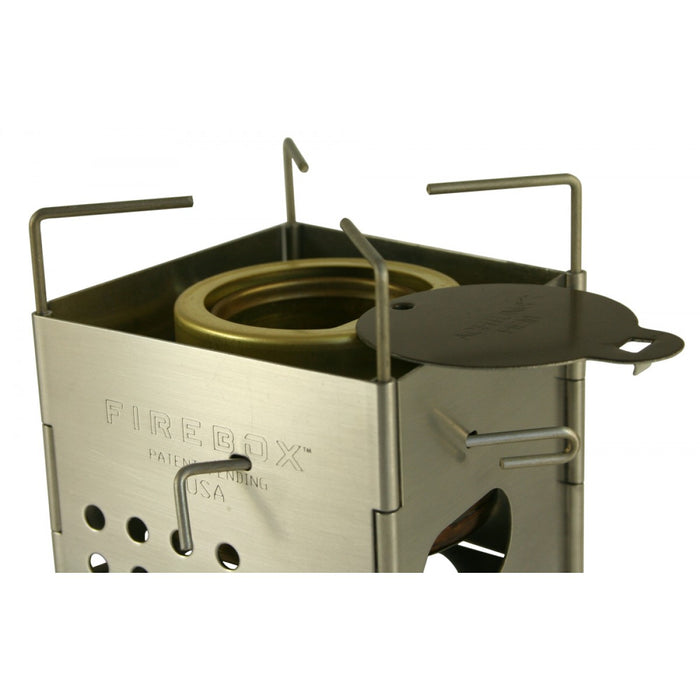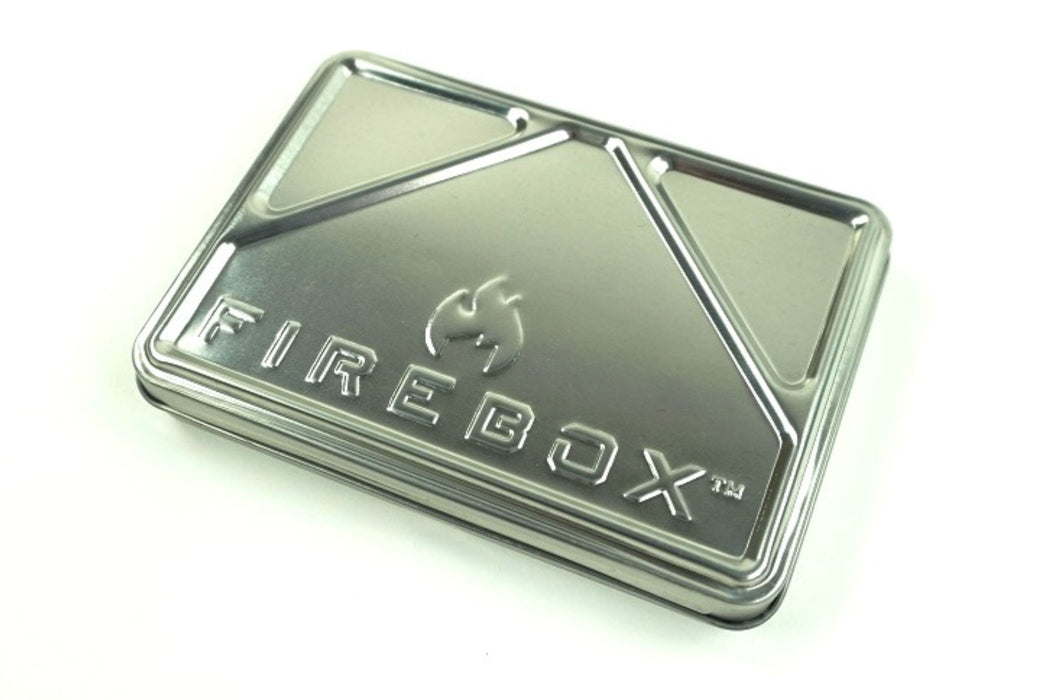 Firebox Stove Nano- Gen 2 (Stainless Steel)
You won't find a disclaimer saying to expect warping because we don't believe in compromising quality to save a small amount of weight. We built the Nano as light as it could be without the common warping problems of other stoves. We use thicker material than any of our competitors for good reason, wood fires create a lot of heat!
The 3" Folding Firebox Gen2 Nano Ultralight Backpacking Stove (patent pending) Just got better, We've added position points for the new Nano Sticks (included standard) this makes the Gen2 Nano perfectly adapted to Trangia Spirit Burner use. Allowing a full range of Simmer Ring adjustment and three head space settings ("Sweet spot" head space of 1" in top position). The Gen2 Nano also accepts the Trangia Gas burner attachment. The Nano Sticks nest into the folded Nano in such a way that they cannot fall out. At only 6 ounces, the Firebox Nano is 3" wide and folds down to a ridiculously thin .25". With its proprietary cross-feed fuel delivery system, this Nano stove can bring 2 cups of water to a boil in 3:10 minutes. Even with all this power, the Firebox Nano is one of the smallest wood burning stoves on the market. Like its big brother, the Firebox Nano is hinged and requires no assembly.
Highlights
 · Multi-fuel versatility
 · No assembly, hinged construction (a true folding stove)
 · Perfect for the Trangia Spirit Burner ("Sweet spot" head space of 1" in top position) 
 · Proprietary cross-feed fuel delivery system
 · Adjusts to fit small cups or large pans
 · Fits in your shirt pocket

Width:   3.0" (8 cm)
Height:   4.75" (12 cm)
Folded:   .25" (.635 cm)
Weight:   6 oz (170 g)

Made of Stainless Steel