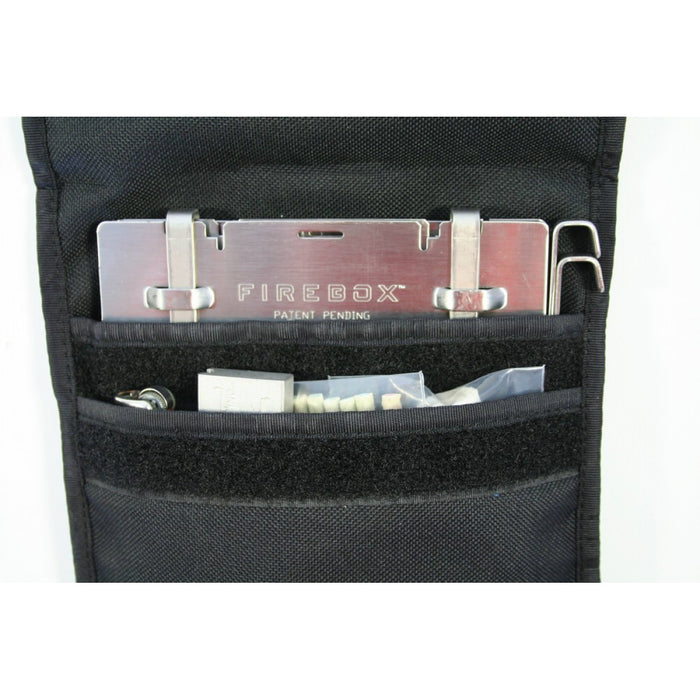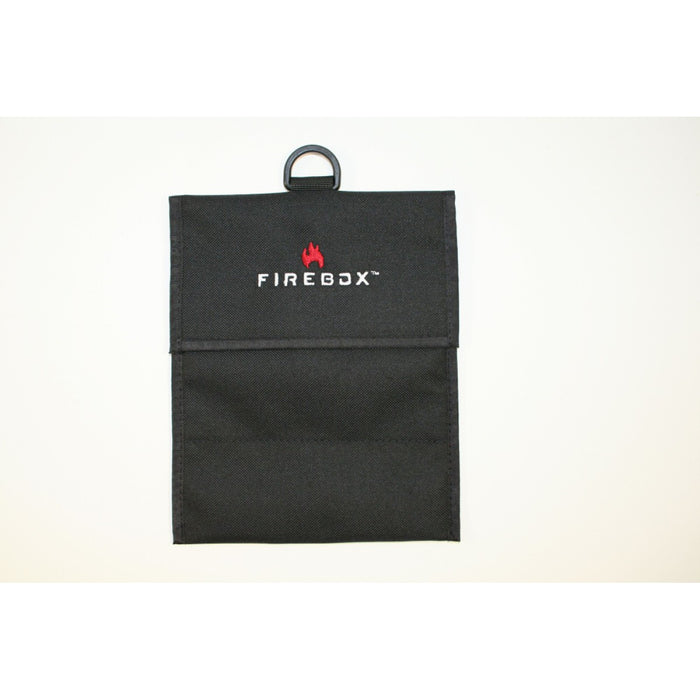 Firebox Stove Case for 5" Models
New and improved! The Heavy Duty Double Layer D-Ring Carrying Case is made of abrasion resistant 500wt nylon throughout and we eliminated the bottom seam so it's tougher than ever!
The Heavy Duty Cordura D-Ring Carrying Case comes with an embroidered Folding Firebox logo Patch and an extra pocket. This is our premium carrying case and organizer for your 5" Folding Firebox Campfire Stove and accessories. It is made of extremely tough abrasion-resistant Cordura and all edges are trimmed out beautifully.
Weight: 1.6 oz (45 g)
Length: 6.75" (17.2 cm)
Width: 8.5" (21.6 cm)