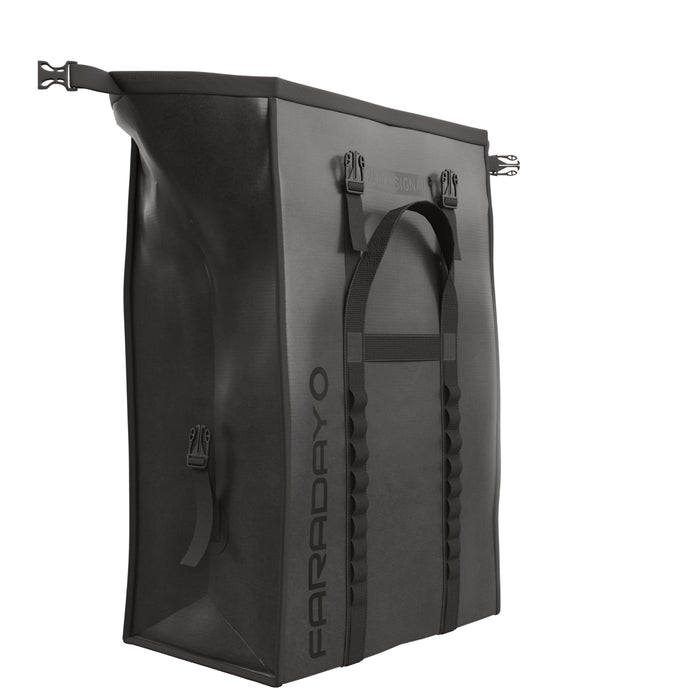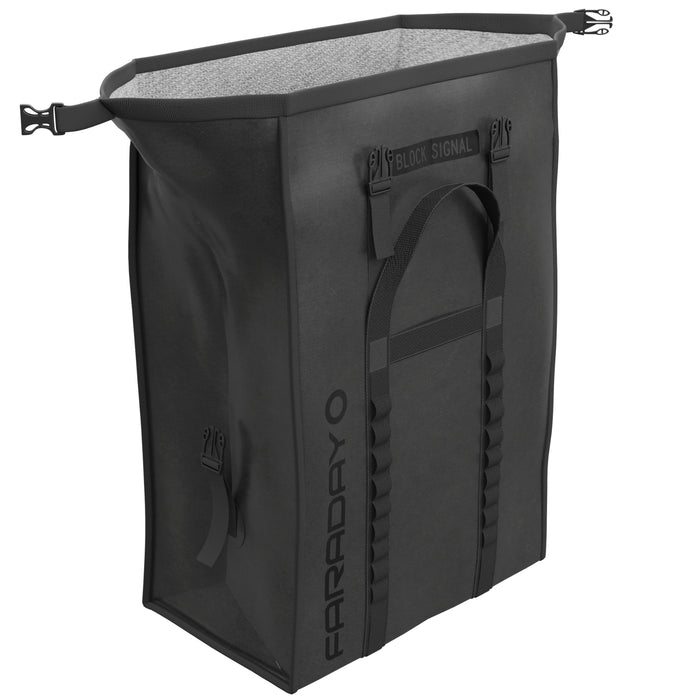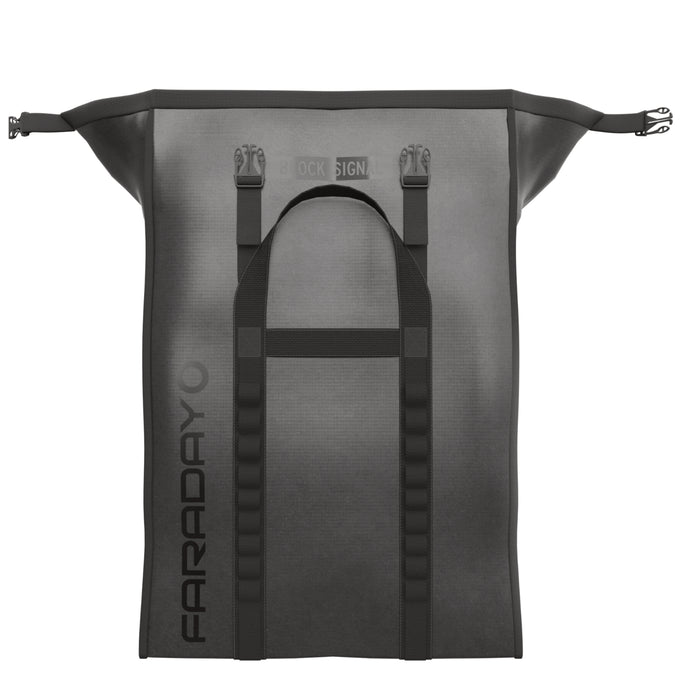 Faraday Small Generator Dry Bag
The Faraday Dry Generator Bag is designed for travel and storage of generators, computer towers and equipment. This bag will keep your gear dry and secure with its watertight seal and signal-blocking design. Three layers of CYBER NC(Nickel/Copper) line the interior, providing EMP protection, RF/EMF shielding, and location blocking. The Dry Generator Bag features MOLLE webbing on the front and back for attaching smaller gear. With multiple handles and tightening straps, the bag has a sleek design that is easy to carry. The Dry Generator Bag measures 11″ L x 15.5″W x 20″H when closed.
Protect smaller generators and any other items in the Generator Dry Bag. We are taking shielding to the next level with a triple layer of 85 dB (400Mhz-4Ghz) CYBER fabric and an outer layer of durable tarpaulin, saving your gear from Hacking, EMPs, and even water. Our secure clip and roll closure is easy to seal for quick access to your device.
❌BLOCK SIGNAL: Blocks Bluetooth, Wi-Fi, Cell Signals (incl. 5G networks), GPS and RFID. ANTI-TRACKING brought to you by Faraday Defense.
❌ENTERPRISE GRADE: Designed for military, police departments, forensic investigators, government and executive travel, personal data security, signal isolation, EMF reduction and EMP protection.
❌CYBER BLOCKING: Three layers of specialized metal-plated fabric containing nickel and copper shielding elements. Dissipates signals from both exterior and interior sources. Effectively blocks communication of signals to and from your device. 85 attenuation (400Mhz-4Ghz). Secure double roll and Velcro closure.
This bag also features a MOLLE system that is compatible with other MOLLE items.
Features include:
Clip and roll seal for enhanced blocking
Three layers of CYBER fabric
High-quality exterior waterproof construction and durability
Integrated MOLLE System
Measures 11″L x 15.5″W x 20″H when closed