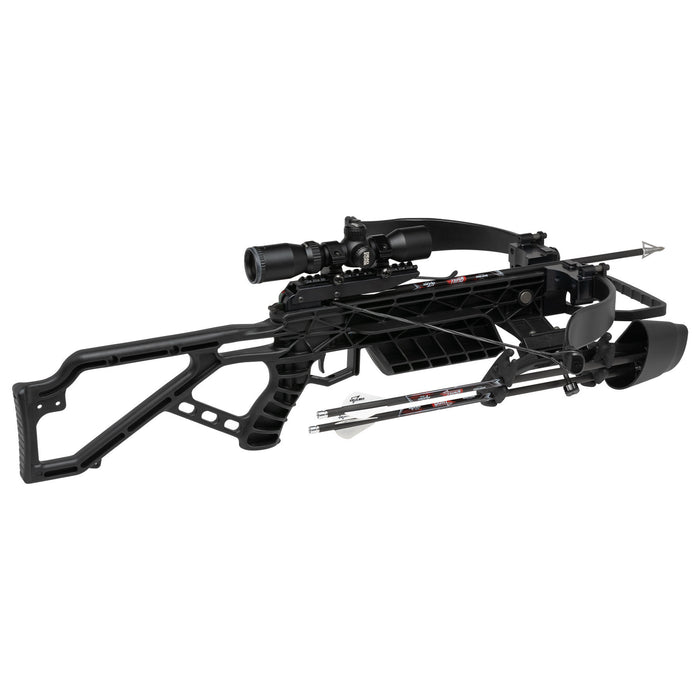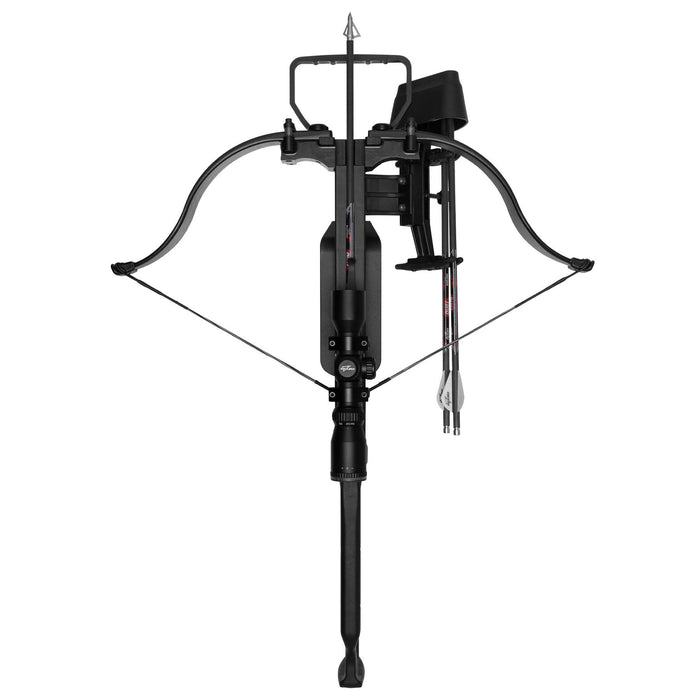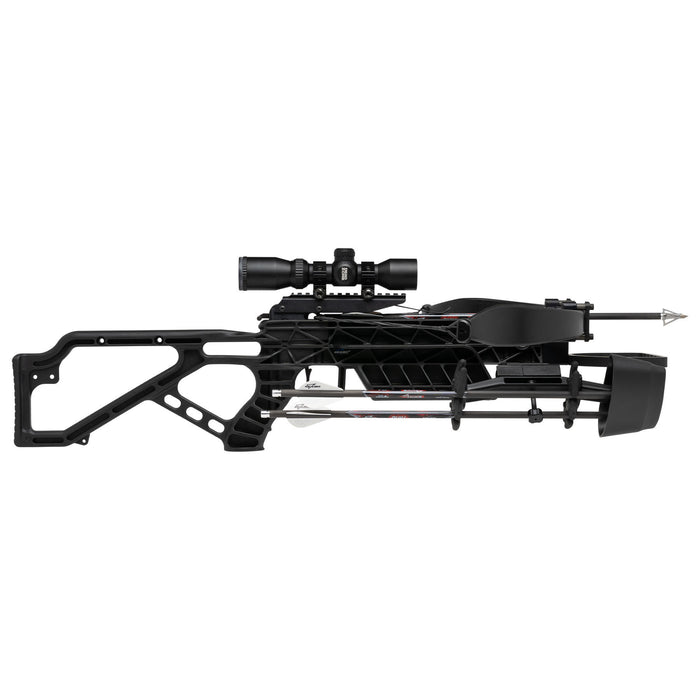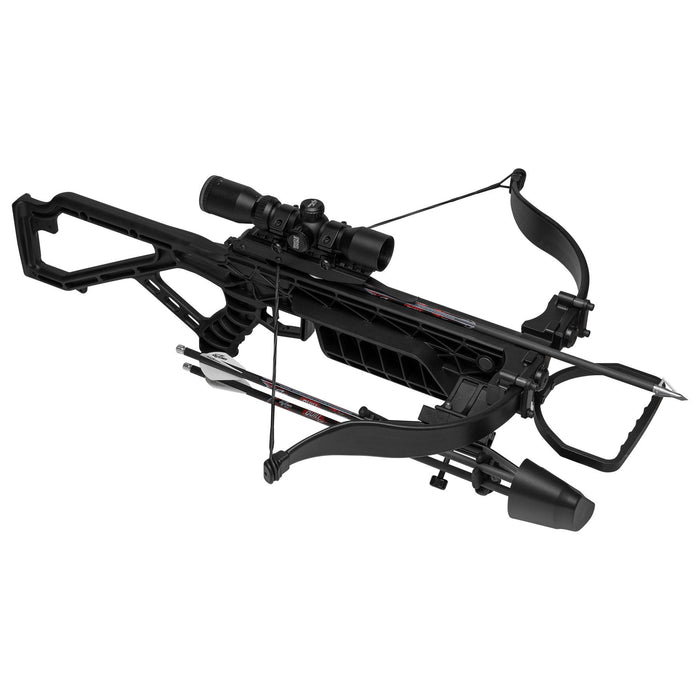 Excalibur MAG AIR Lightweight & Durable Crossbow NEW!
Lightweight Design. Heavyweight Performance.
Compact, lightweight, and maneuverable.
Fully accessorized, the Mag Air is up to 1 pound lighter than most competitors' bare crossbows.
Versatility for youth to adult, as well as beginners and pros alike.
Dead-simple recurve reliability.
Fully outfitted with premium accessories.
Limited lifetime warranty.
Specifications:
Speed: 305 Fps
Weight: 4.9 / 6.7 Lbs
Draw Type: Rope Aid
Overall Length: 31"
Draw Effort: 136 Lbs
Mag Air Includes:
Rope Cocking Aid
Fixed Power Scope
1 Inch Scope Rings
3 Quill™ 16.5″ Arrows
3 100GR Field Points
4-arrow Quiver