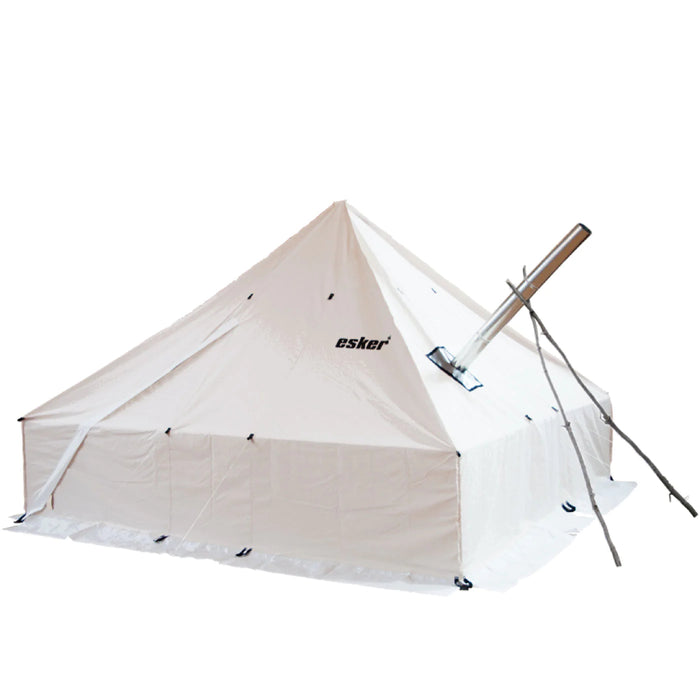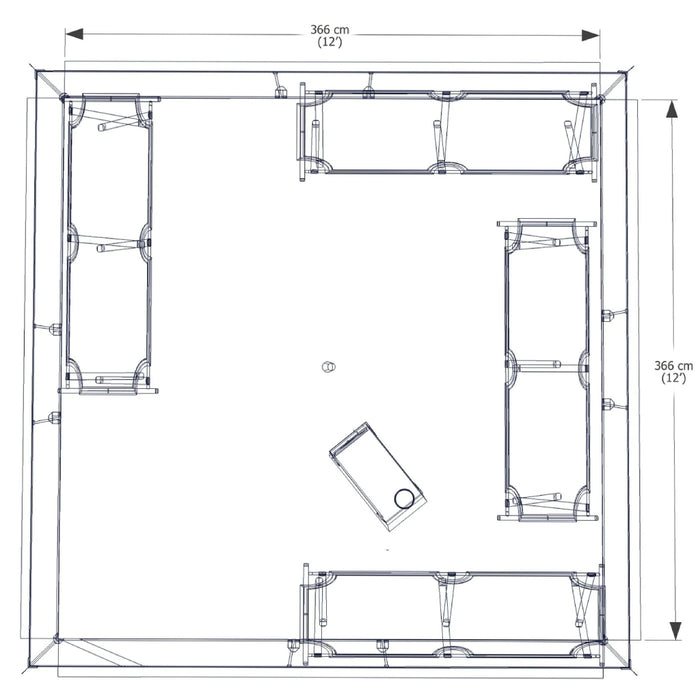 Esker Classic 2 Winter Hot Tent- 12'x12'
The Esker Classic 2 12x12 hot tent, like the Classic 12 x 12, is the largest of Esker's tent line-up. The 4-sided Classic 2 moves the stove pipe ring to the right side wall – creating more contiguous space inside. This necessitates the use of a stove with an ebow (like the Esker Superior 2). Lightweight, portable and durable, the Esker Classic 2 12 x is made from Sunforger 10.10 oz army duck cotton canvas, and comes with an installed stove pipe ring, adjustable air vent, sewn loops for a drying line and a 2 way zippered opening comfort and function. The Esker Classic 2 12x12 sleeps 4-6 comfortably and is ideal for families and small group gatherings.
Tent Specs:
Made from 10.10 oz Army Duck 4 strand Sunforger Canvas
Centre peak: 2.3m (7'6")
Sidewall height: .76m (30")
Overall Area (approx): 13.4 m2

 

(12'x12')
Weight: 13kg (29lbs)
Packed Dimensions: 32cm x 28cm x 65cm x (12.5" x 11" 25.5")
Guy lines included.
Stove and stove pipes not included.