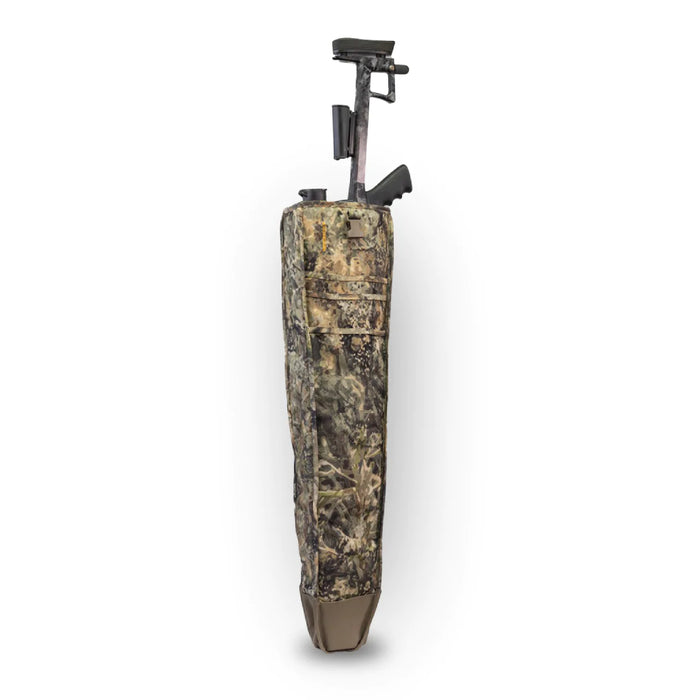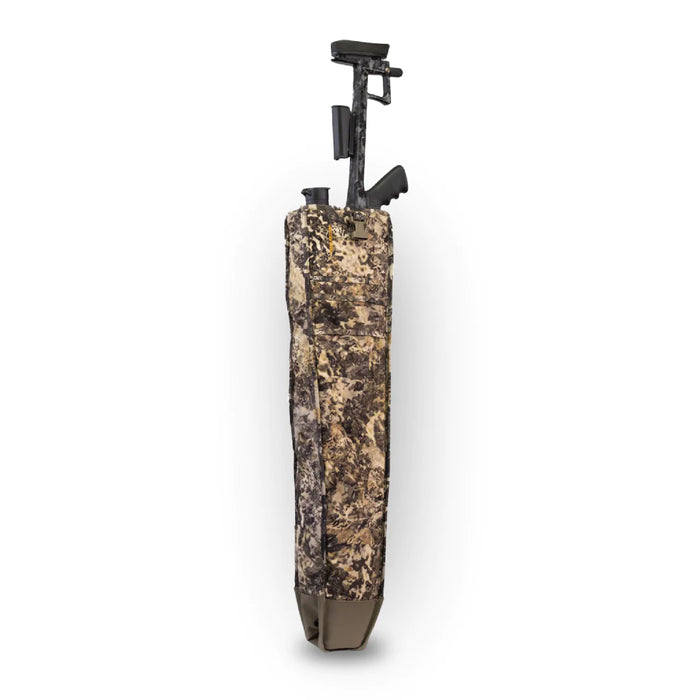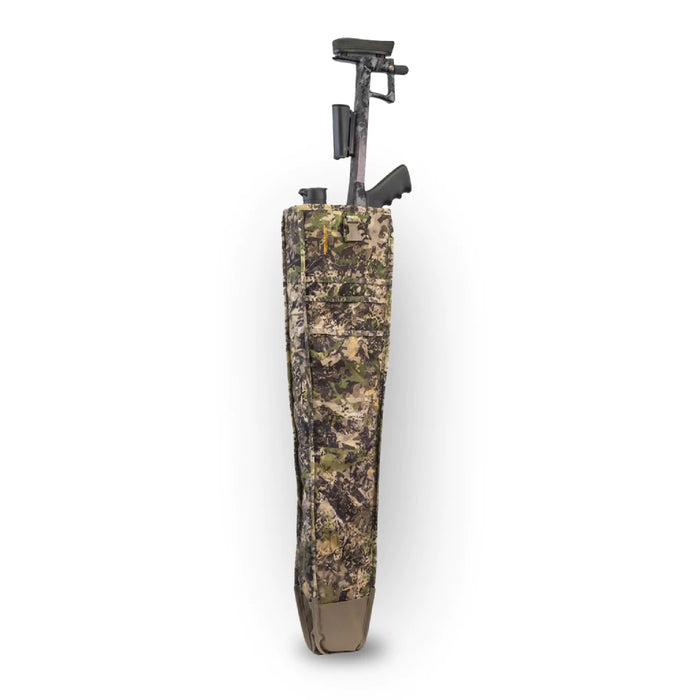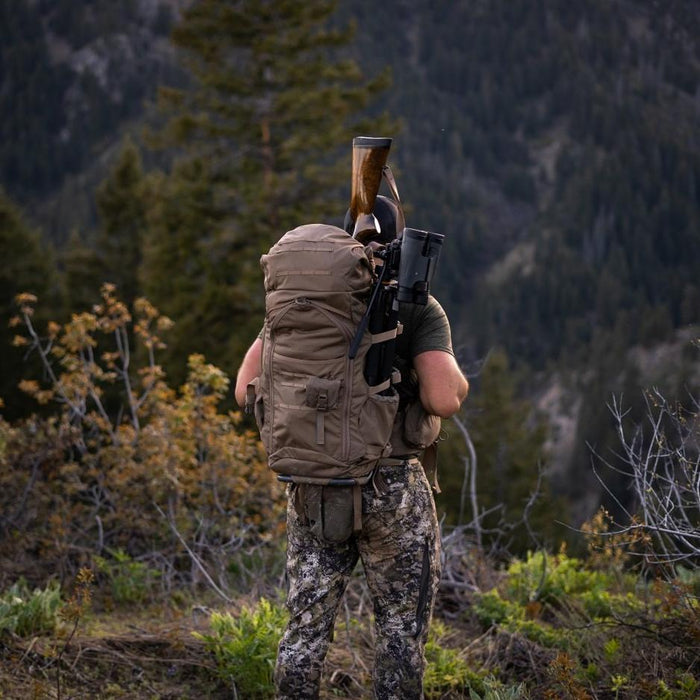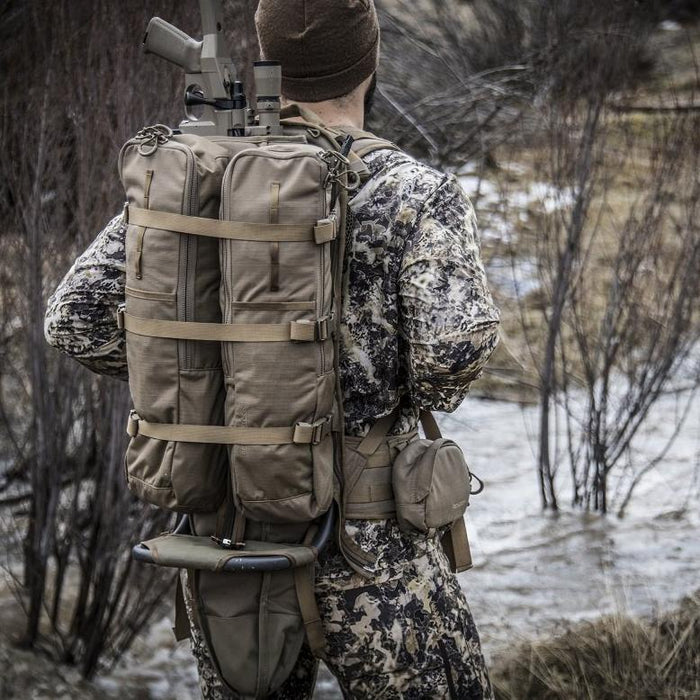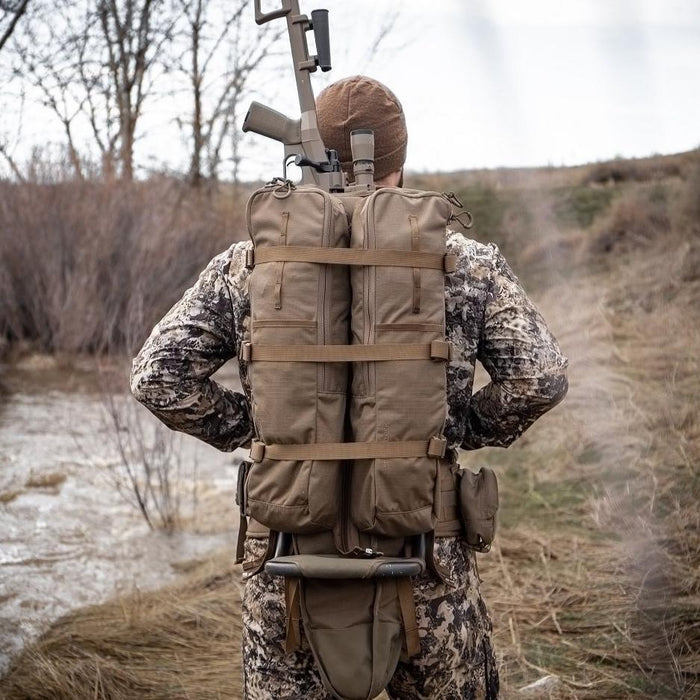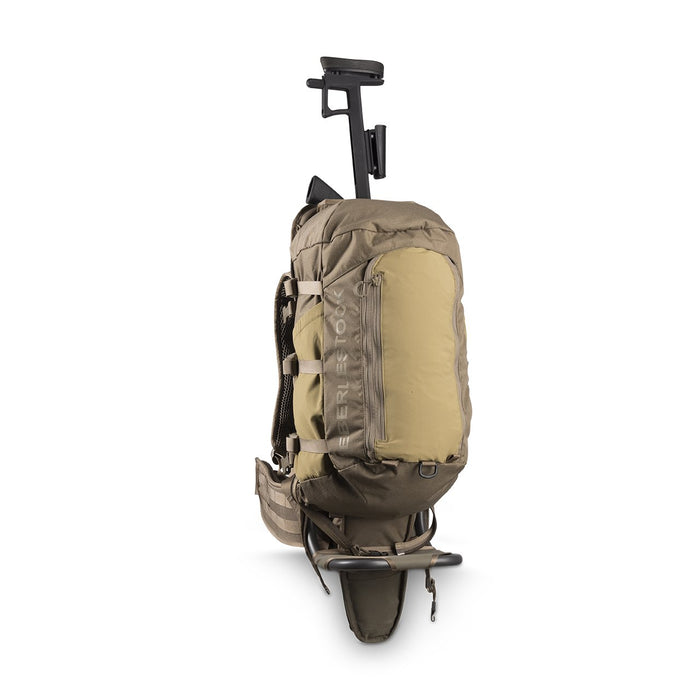 Eberlestock Bolt Action Scabbard
The Bolt Action Scabbard is a padded and reinforced sleeve that carries and protects most bolt action rifles while keeping them at an arm's reach. In addition, the use of the Bolt Action Scabbard allows the user to keep his or her hands free, improving balance, safety, and comfort. In most cases, the scabbard also positions the weapon directly behind the head so that it may be drawn without the removal of the wearer's pack. 
The Bolt Action Scabbard uses molle webbing to attach to most Eberlestock packs. Most commonly, it is paired with the F1 Mainframe or M1 Carrier Frame as part of Eberlestock's EMOD system. 
Rifles with traditional hunting stocks and optics should fit inside the scabbard with ease. To confirm your rifle will fit, we recommend using string to measure the circumference of the rifle AND optic at its largest point. A measurement less than 20.5" should fit without issue. 
Dimensions: 34"h x 7"w x 3"d, with a 20" circumference opening
Weight: 1 lb 5 oz