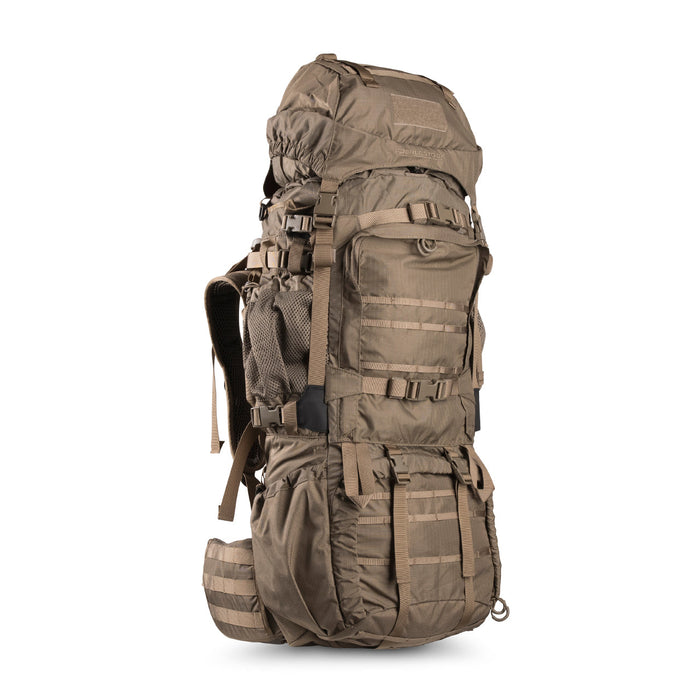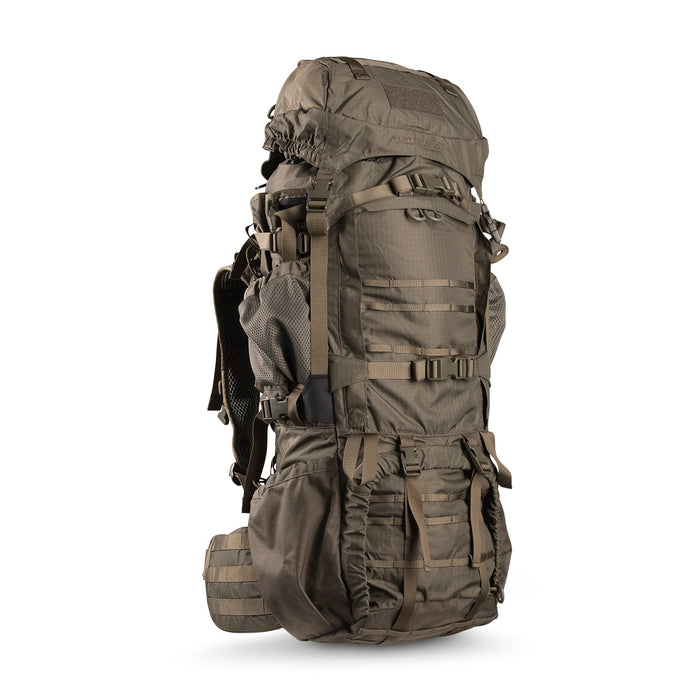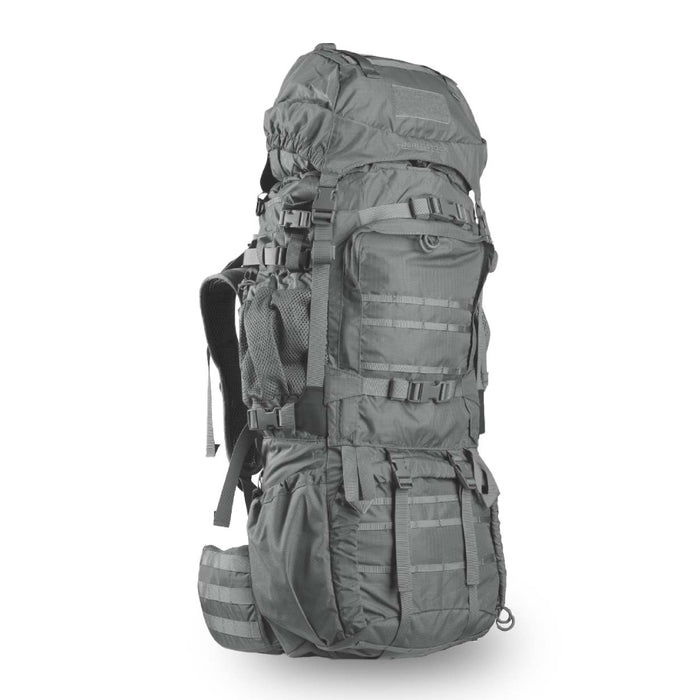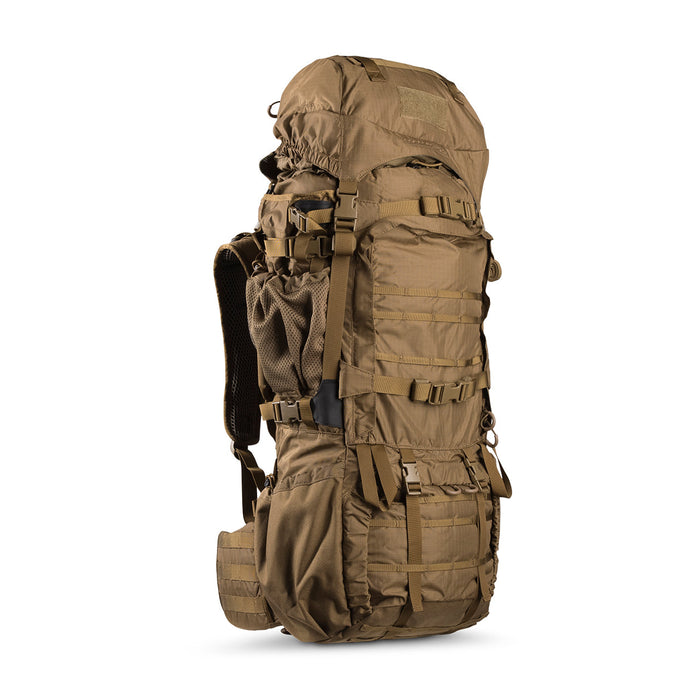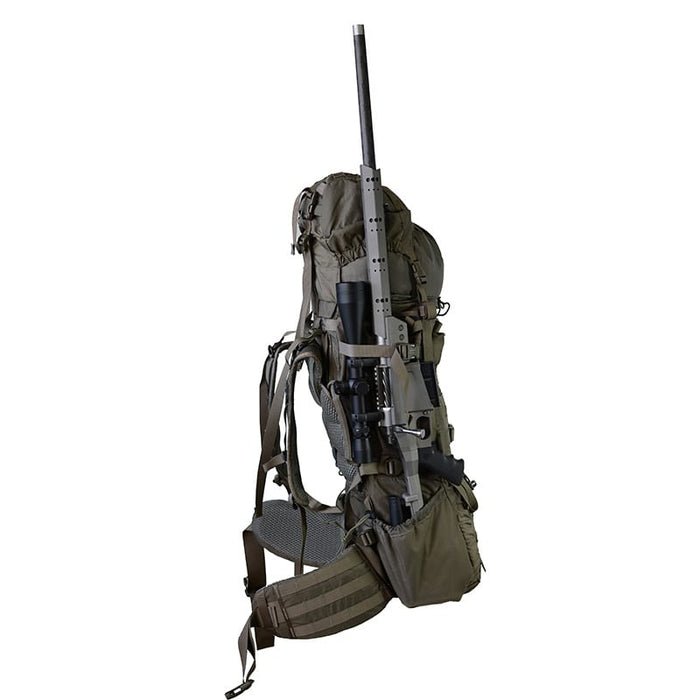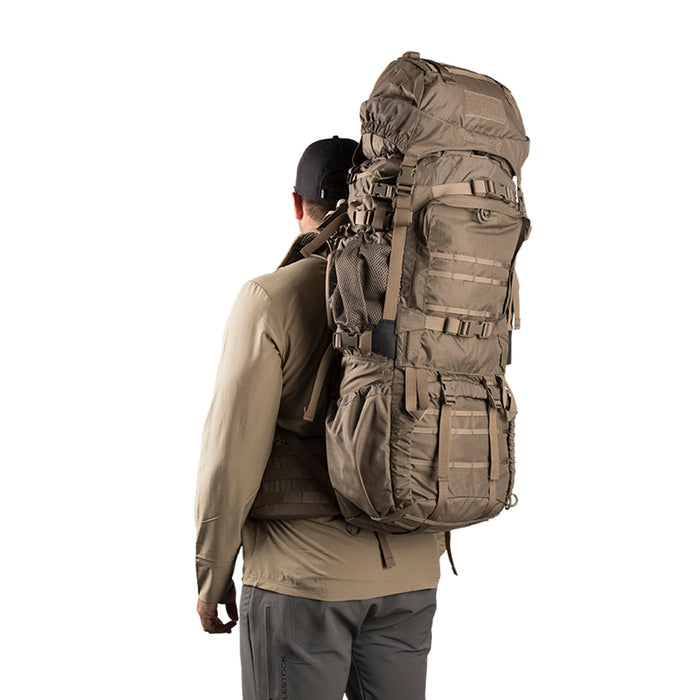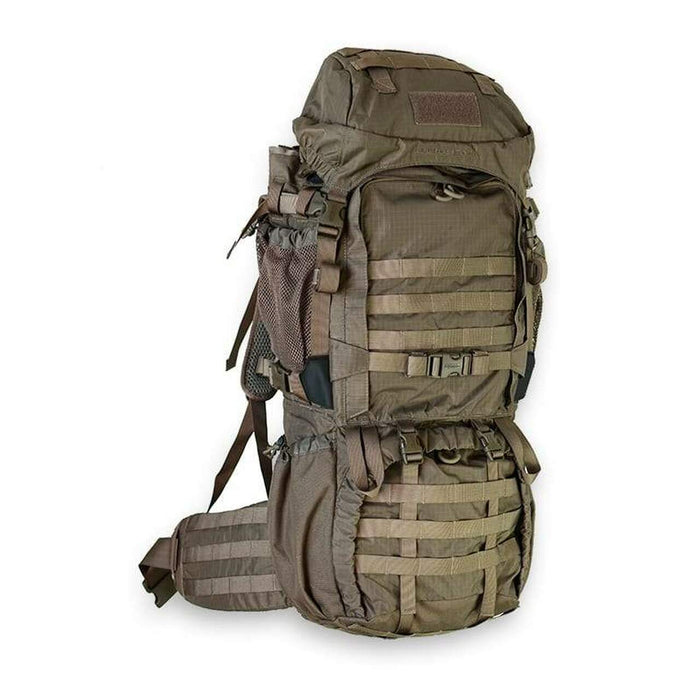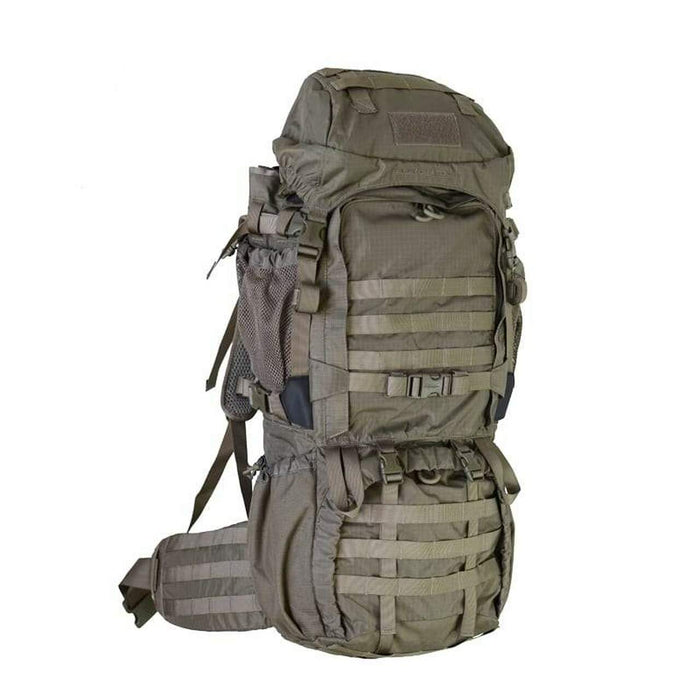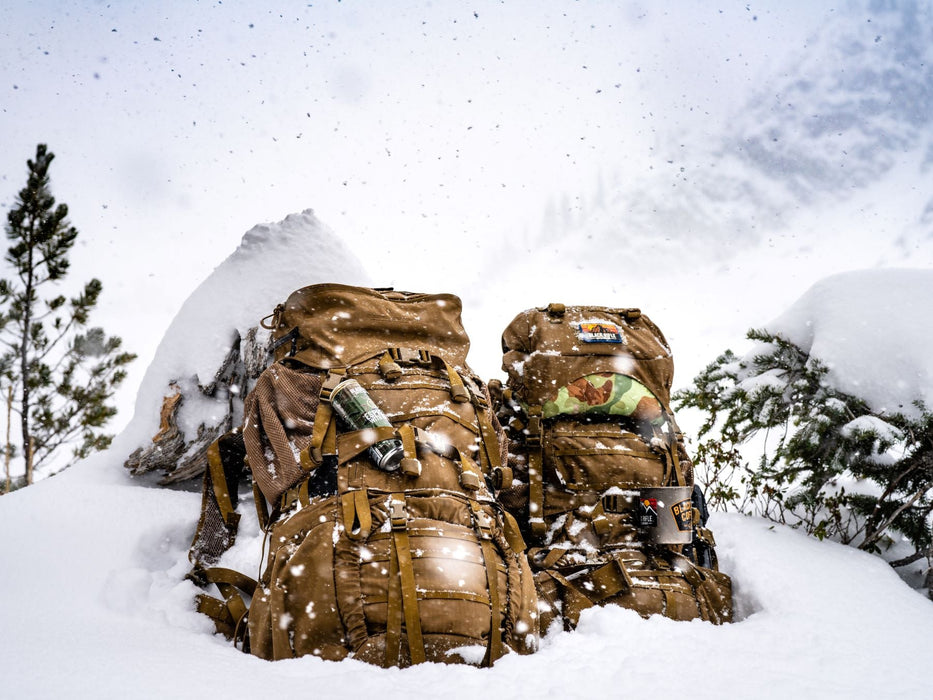 Eberlestock Destroyer Backpack
The V69 Destroyer™ is an upgraded version of the modern mountaineering style backpack. Both top and front-loading capabilities makes getting to your gear a whole lot easier with a pack of this scale and the diaphragm system can separate the top and bottom compartments. Grapple Compression Straps™ keeps your gear tight to your body and also acts as a mounting system for sleeping pads, tents, or even a rifle.
Eberlestock Destroyer and Battleship Backpacks V90 Battleship (shown in Dry Earth) 99 Liters. 8 lbs 4 oz. We hereby enter the world of conventional packs with some unconventional backpacks. Please understand, theyre only unconventional in the sense that theyre nicer, and more fully detailed than other packs in this class. It seems that most manufacturers have taken so many shortcuts in the trend toward minimalism that they have forgotten what its like to live out of a backpack. In the tradition of our focus on practical field use, weve built the 60 liter V69 Destroyer and 99 liter V90 Battleship to be extremely capable and comfortable load bearing systems. With very similar features, the main difference between the two is one of scale. Choose the slightly more compact V69 if you need smaller capacity and prefer to go as light as possible. Choose the larger V90 if you simply need to get serious and haul some big loads. Something else youll like about these packs For their scale, theyre extremely light weight. Weve carefully chosen new materials that give the optimum balance between high strength and light weight, and arranged them very cleverly, if we do say so ourselves. Every feature and detail has a purpose, and many of them have multiple purposes. V69 Destroyer (Shown in Military Green) 60 Liters. 7 lbs 2 oz. The V-type packs are double-deckers... with both top loading and front loading features, its easy to find your gear wherever in the pack you have it stowed. It also has the great benefit of a full array of compression and lash straps. Each surface of the pack can be compressed and each set of straps can be used to quickly grapple something to the pack. So you have a very simple and versatile, and ultimately practical backpack. Includes a fitted rain cover that pulls out of a bottom pocket. V90 in Hide-Open(tm) Western Slope M Series 420 denier Ripstop Nylon H Series NT7 Hunting Pack Fabric
Product Info
Total Volume: 3,660 c.i.
Weight: 8 lbs.
Dimensions main bag: 29"h x 12"w x 9"d


Destroyer
Excellent
Initially developed for European military customers, the V69 Destroyer is excellent top-of-the-food-chain internal frame backpack.
Lightweight
It features all the bells and whistles, while still coming in at remarkably low weight - 8 lbs.
Compatible with:
WXP3L Hydration System

WX2L Hydration System
Comfortable and adjustable
The pack features extremely comfortable and well-ventilated back padding, optimized Shooters Harness, and an ample, plush, load-bearing hip belt. The yoke is adjustable to virtually any torso length, and contourable aluminum stays complete the comfort and support package. Frame-to-interior links bring the load right against the wearer's body
Versatile
Made of tough 420 denier ripstop nylon, the packs feature upper and lower main chambers with front-door opening panels, a large expandable sleeve in the top- loading section, weapon / ski / ice-axe / miscellaneous equipment tie-downs, MOLLE panels, large mesh side bags, and a perfect array of built-in compression straps, which allow you to control the load as well as allow you to quickly and easily attach gear to any surface of the pack.