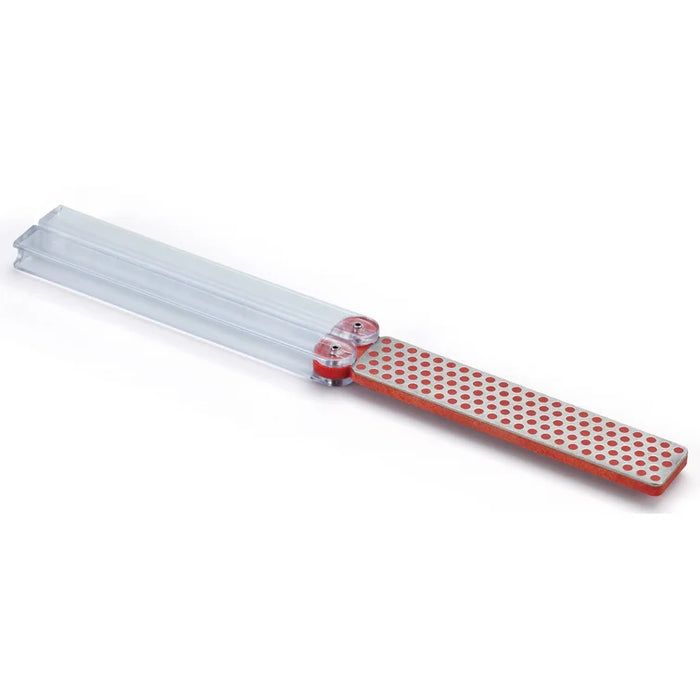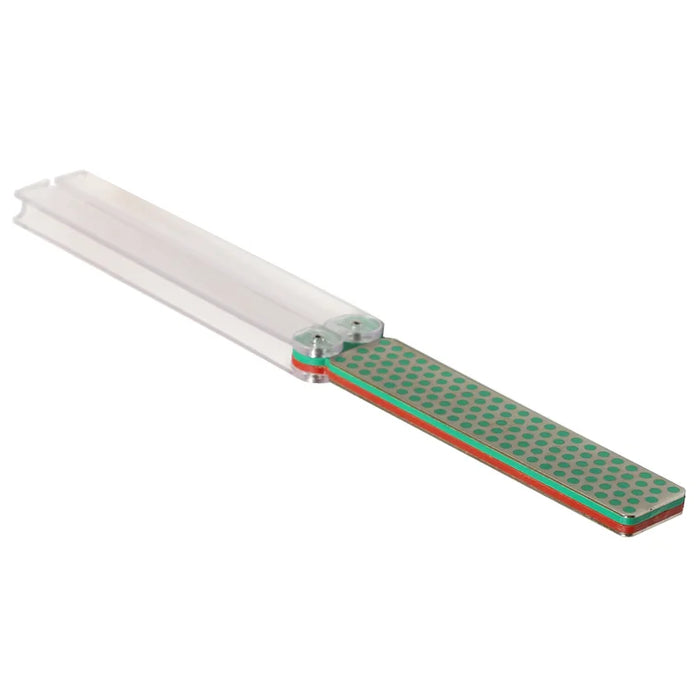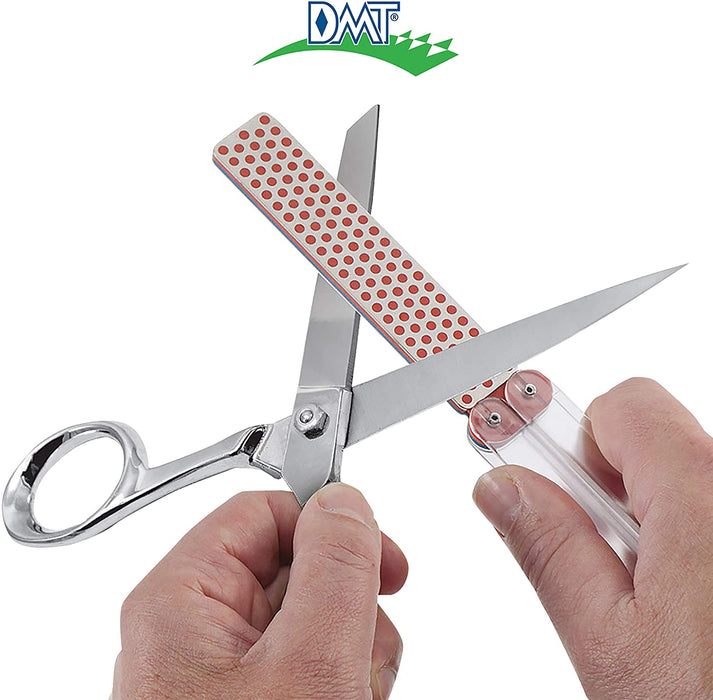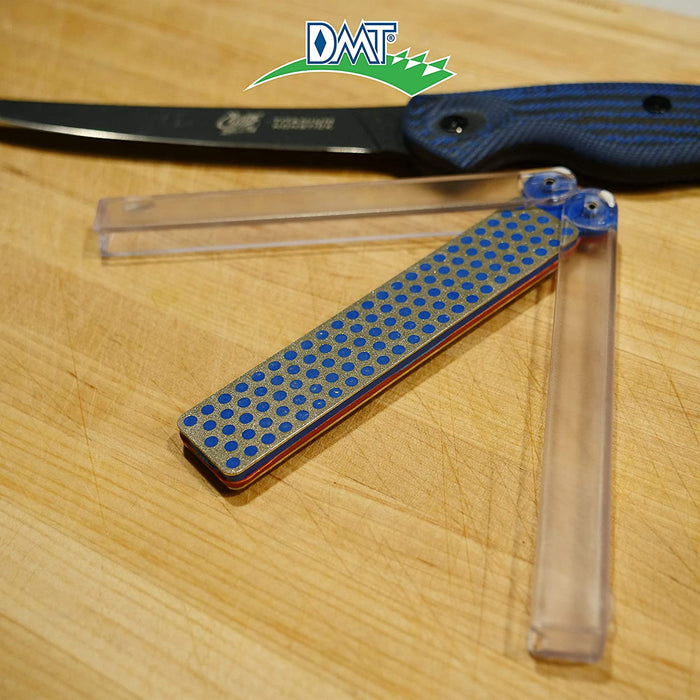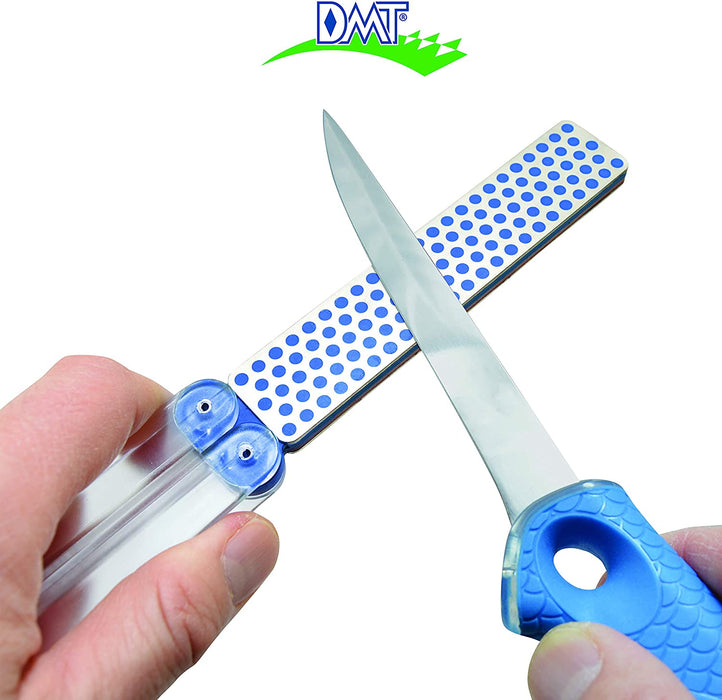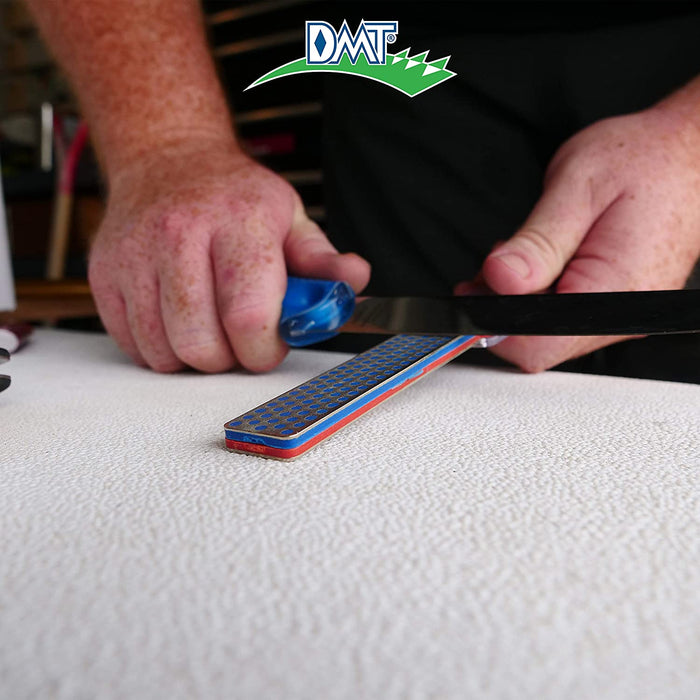 DMT Double Sided Pocket Sided Sharpener Diafold
From the Manufacturer
Dual purpose with compact convenience, the Double Sided Diafold sharpener offers two 4" x 1" diamond whetstone surfaces in one lightweight, portable sharpener. Multi-use on blades, kitchen knives, specialty and garden tools, etc. Fine diamond (25 micron / 600 mesh) for a razor sharp edge. Coarse diamond (45 micron / 325) to quickly restore a neglected edge. Convenient size: 9 1/2" open. 5" closed. Folding plastic handles protect sharpener when not in use. Sharpens in a fraction of the time required by conventional stones. No messy oils needed--sharpen dry or with water. Durable construction will provide years of consistent performance and reliable service For proper tool maintenance, woodworkers, chefs and other professionals rely on the superior quality and versatility of DMT products. Made in USA.
The DMT Difference
Diamond Uniformity, Coverage, Surface Flatness
Uniformity: DMT is the only manufacturer of diamond sharpeners that uses micronized monocrystalline diamonds, precisely sized for a more uniform diamond surface.
Coverage: DMT's process assures the most diamonds per square inch in the industry providing a more durable sharpening surface.
Surface Flatness: DMT bench stones are engineered precision flat, assuring even contact with the knife or tool during the sharpening process.
Choice of Diamond Surfaces
Interrupted or polka dot surface for which DMT is famous has slightly recessed holes that will collect metal fines (swarf) removed during sharpening to prevent loading. Fast sharpening action; not recommended for pointed or very small tools.
Continuous surface presents a more conventional looking sharpening surface. Fast sharpening action; able to use on small surface edges.
HardCoat, DMT's newest proprietary surface, is able to withstand the rigors of ceramic sharpening, providing an even longer service life to the sharpener.
DMT Commitment
DMT is committed to providing the best diamond sharpeners in the marketplace. If the sharpener is found to be defective, it will be replaced.
Benefits of The DMT Difference
Precise Diamond Sizing for Consistent Sharpening and Longer Life

Best Diamond Coverage for Longer-Lasting Service

Flat Surface for Even Sharpening

DMT Commitment- Replacement If Found To Be Defective
Double Sided Diafold Varied Uses
Home

Just a few examples of edges around the home this model can address: Scissors, Poultry Shears, Chef Knife, Paring Knife, Boning Knife, Fillet Knife, Utility Knife, Lineman Pliers, Wire Snips.

Garden

Just a few examples of edges for use in the garden this model can address: Hoe, Weeder, Axe, Machete, Spade, Lopper, Thinning Shears, Trowel, Pruner.

O