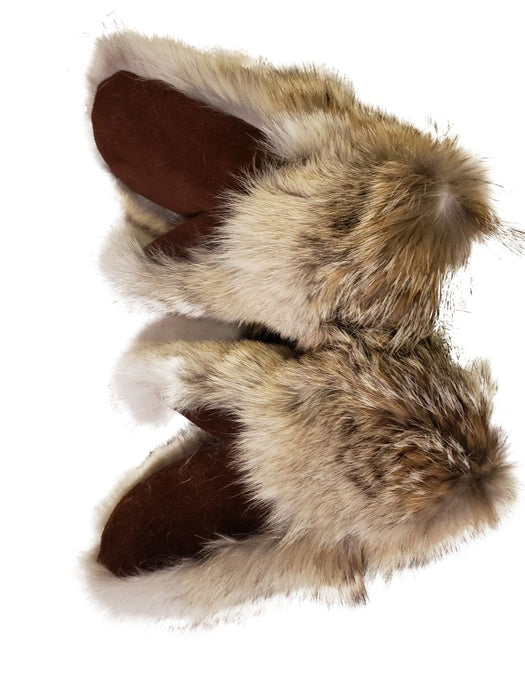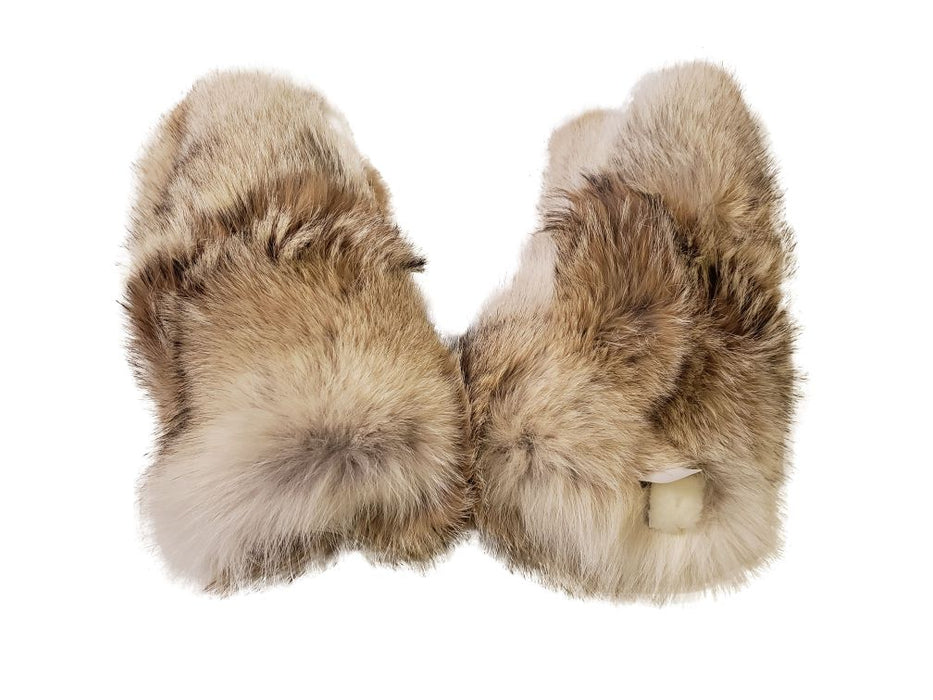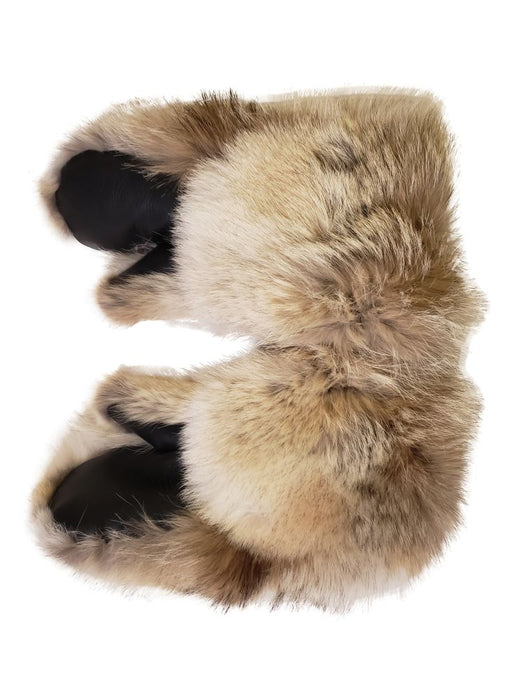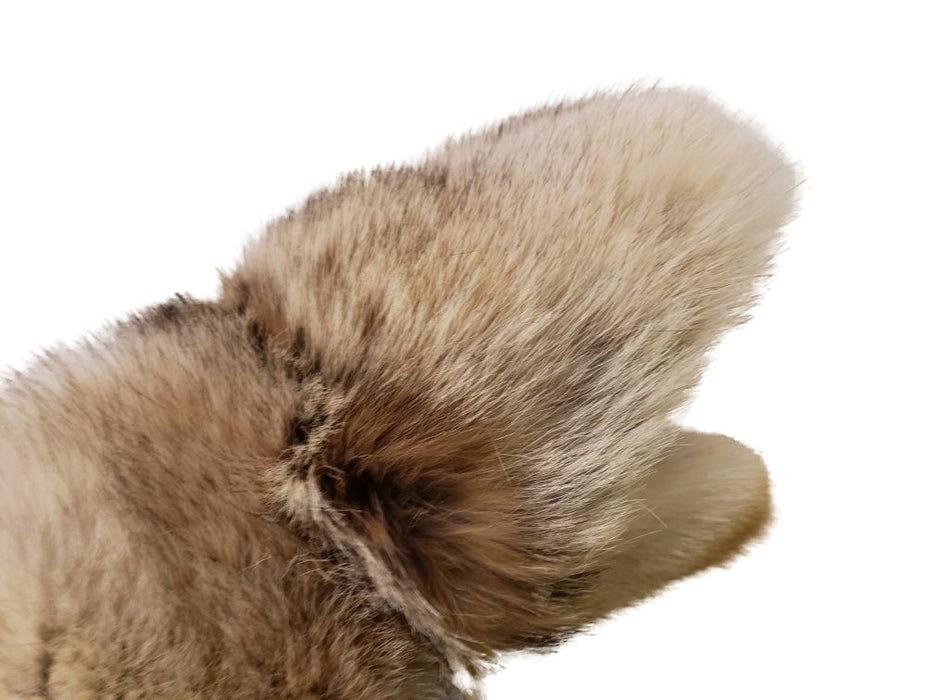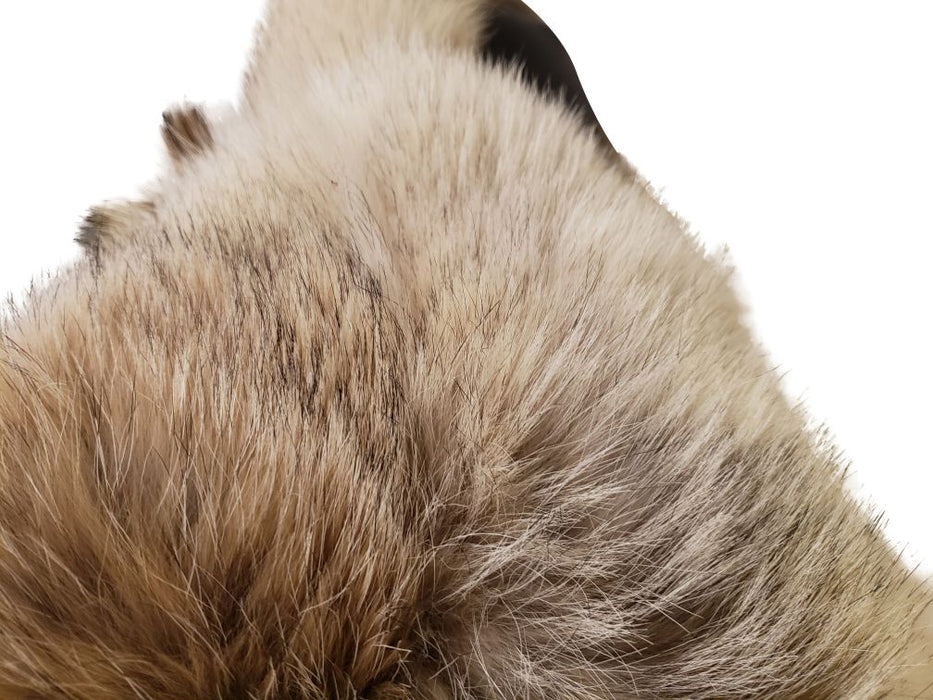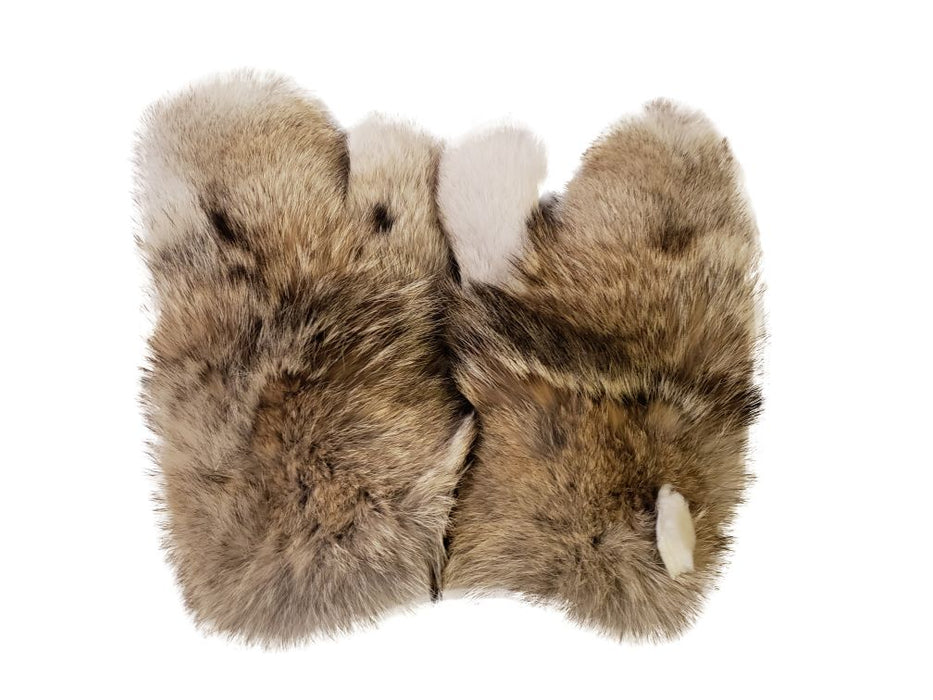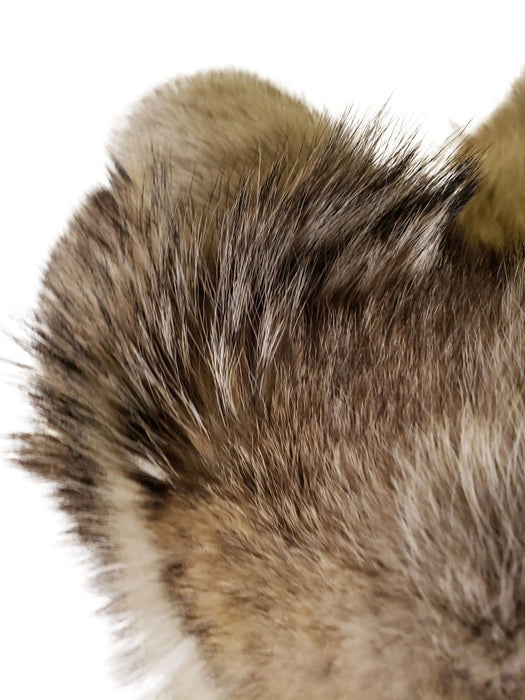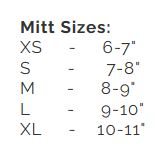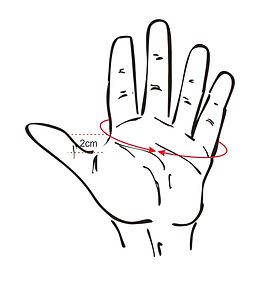 Women's - Coyote Mitts (Made in Canada)
The warmest mitts on earth, no synthetic fiber made by man rivals the comfort and WARMTH of these mitts. Excellent for long haul winter treks, outdoor winter labor, snowmobiling etc. Excellent for the outdoor lady or urban fashionista!
Exterior- 100% Canadian Coyote Fur (Naturally harvested), 100% leather palms, reinforced stitching. 
Interior- 100% real sheer mouton/sheepskin lining (Ultimate comfort and warmth for extreme winter temperatures down to -60 celcius)
Hand made by a skilled craftsman/ trapper in Western Canada.
MEDIUM sizing only.