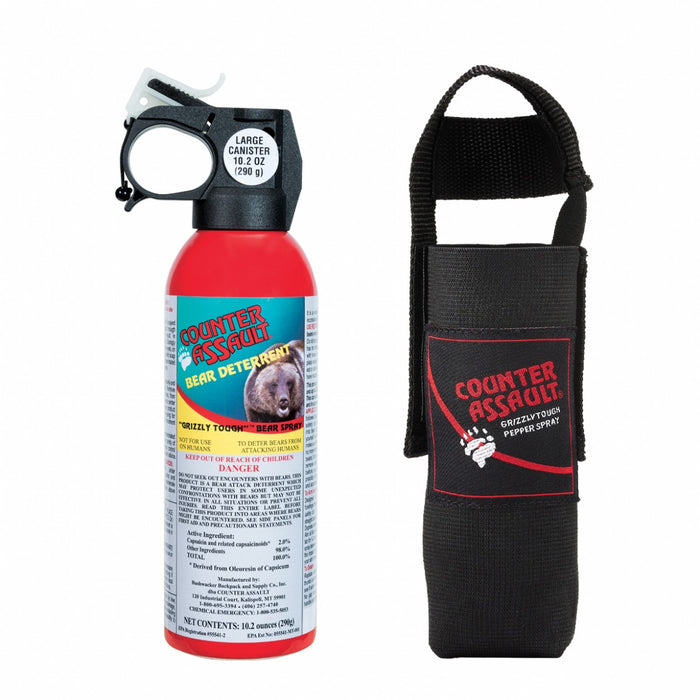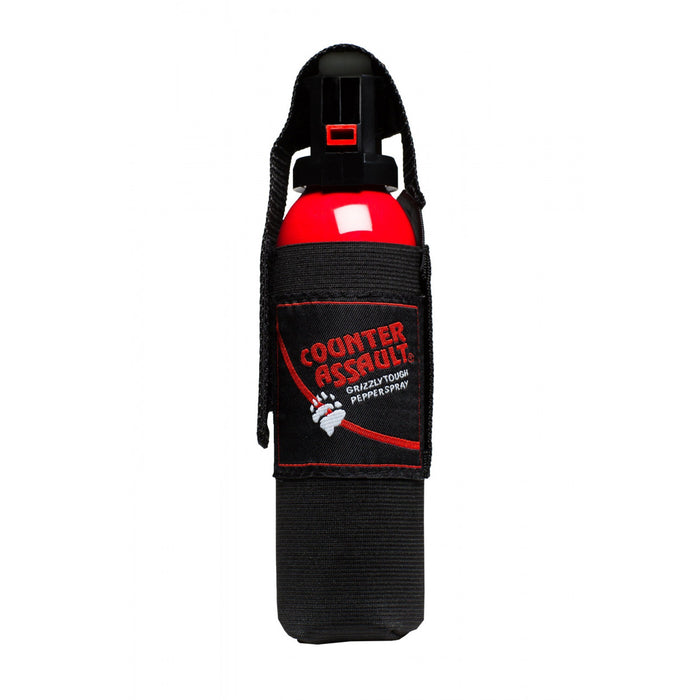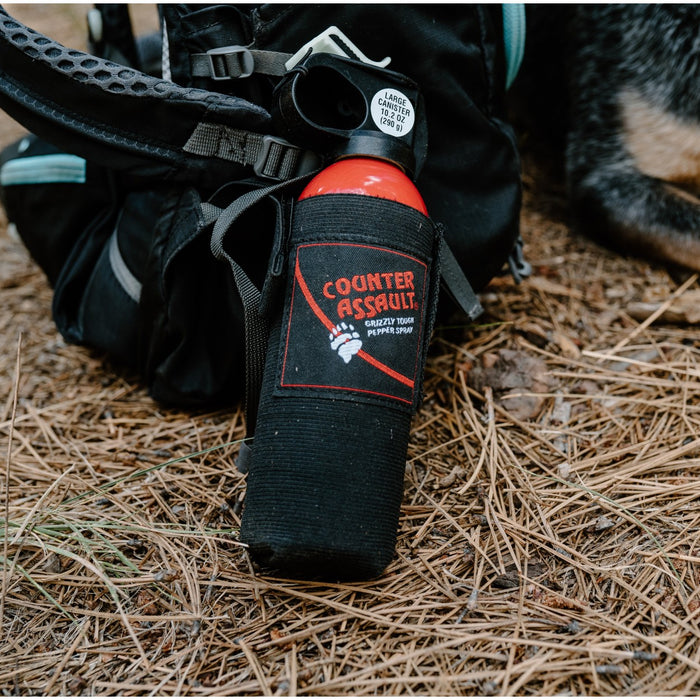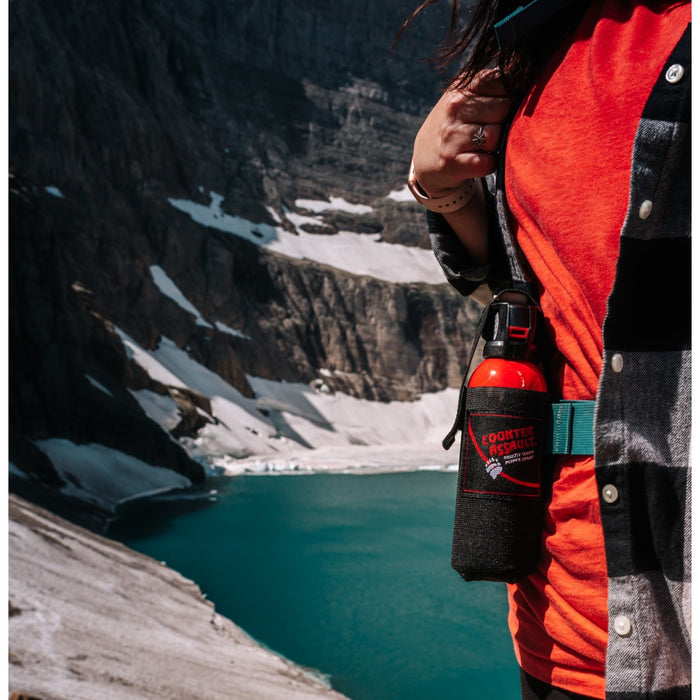 Counter Assault 10.2 oz Bear Spray with Belt Holster
The only 40 foot bear spray, the 10.2 oz. Bear Deterrent includes a Belt Holster and reaches farther and lasts longer than other bear sprays on the market. This powerful 40-foot bear spray sprays for 8 seconds and is designed to deter a bear attack with a powerful, atomized blast of concentrated pepper spray. The included sturdy nylon belt holster attaches easily to belts and packs.
Features:
The Only 40 Foot Bear Spray

 

– Farthest-reaching bear spray with 40 feet of spray distance and 8 seconds of spray time.
Concentrated Pepper Spray

 

– High-volume, highly concentrated blast of 2% capsaicin and related capsaicinoids.
1st EPA-Registered Bear Spray

 

– Meets the requirements of the American Innovation and Manufacturing (AIM) Act .
Designed to Keep you Safe in the Outdoors

 

– A perfect companion for hiking, camping, backpacking, and hunting.
Works on All Bear Species

 

– Developed to deter attacks from grizzly bears, brown bears, black bears, and polar bears.
Made in Montana

 

– Created by a grizzly encounter survivor in conjunction with the University of Montana.
Included Belt Holster

 

– Included sturdy nylon belt holster with touch closure attaches to belts and packs.
Specs
10.2 oz. Canister Dimensions: 8.5" x 2.25"
10.2 oz. Canister Weight: .83 lbs