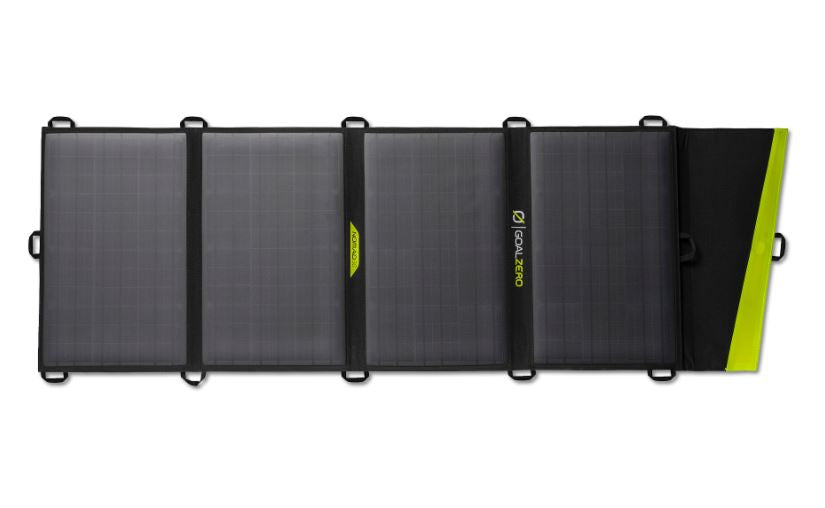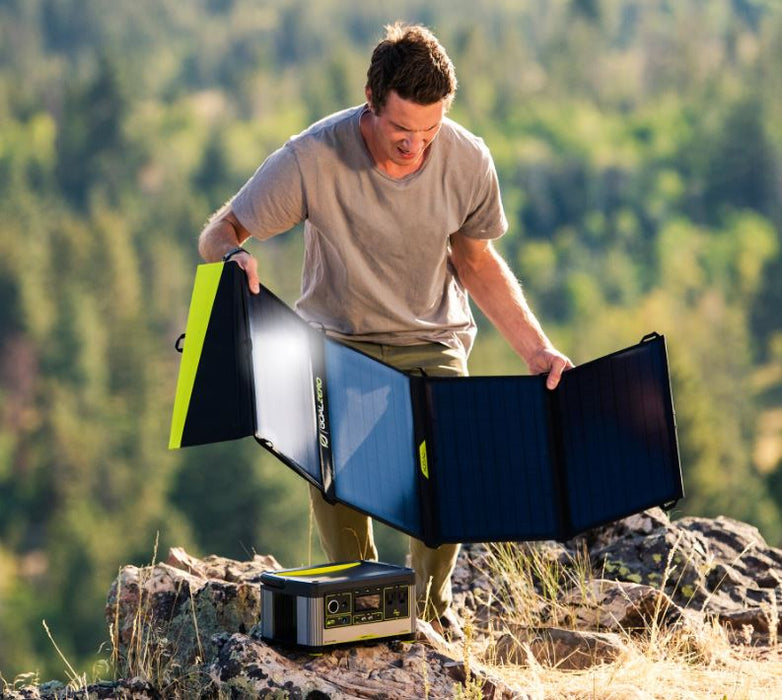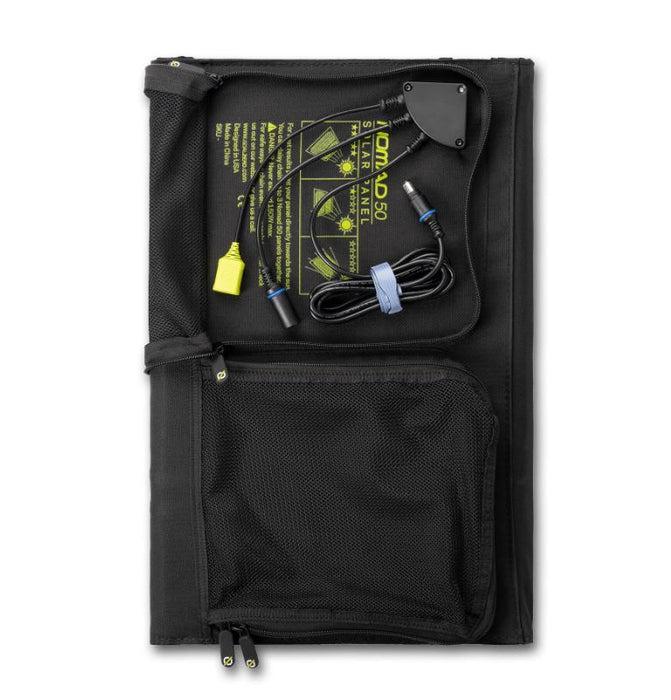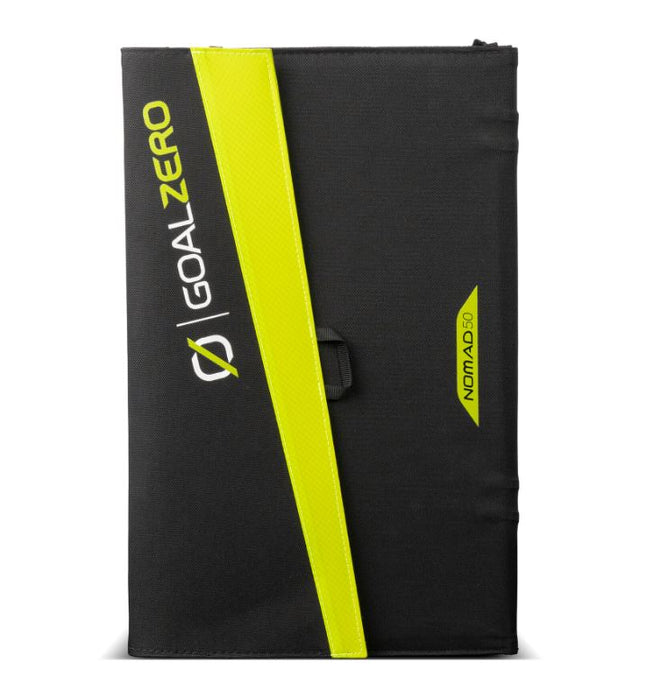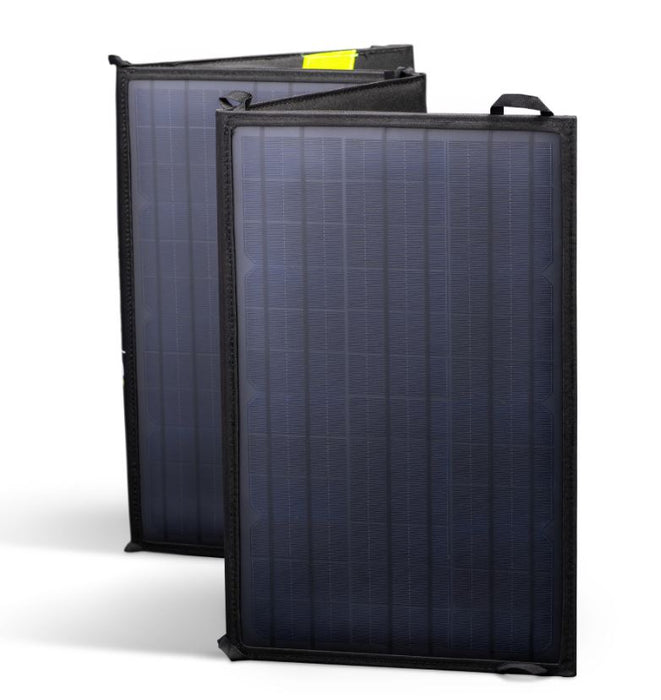 Goal Zero Nomad 50 Solar Panel
Built tough for mobile base camps and off-grid adventures, the Nomad 50 is perfect for longer trips when you need more power without sacrificing packability. The versatile four-panel design makes it easy to unfold and collect solar power while stationary, then quickly pack away in tight spaces in your vehicle while traveling. Pair with a Yeti Power Station to keep laptops charged, run portable fridges, and power essential electronics.
RECOMMENDED POWER & YETI X PAIRINGS
Sherpa 100AC: 3-6 Hours
Yeti 200X: 4-8 Hours
Yeti 500X: 12-24 Hours
*Solar charge times vary and are dependent on many factors such as elevation, temperature, time of year, angle and position to the sun.
TECH SPECS 
Ports
Solar Port (blue, 8mm, male): 14-21.5V, up to 3.3A (50W max)
USB-A Port: 5V, up to 2.4A (12W max)
Solar
Rated Power: 50W
Open Circuit Voltage (Voc): 21.5V
Maximum Power Point Voltage (Vmpp): 18.0V
Cell Type: Monocrystalline
General
Chainable: up to 150 Watts
Weight: 6.85 lbs (3.1 kg)
Dimensions (unfolded): 17 x 53 x 1.5 in (43.2 x 134.6 x 3.8 cm)
Dimensions (folded): 17 x 11.25 x 2.5 in (43.2 x 28.6 x 6.4 cm)
Cable Length: 6ft
Warranty: 12 months