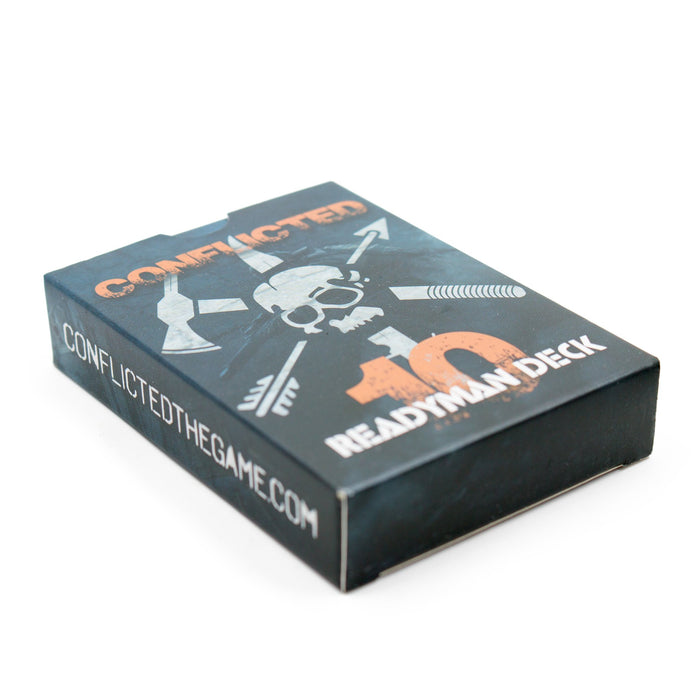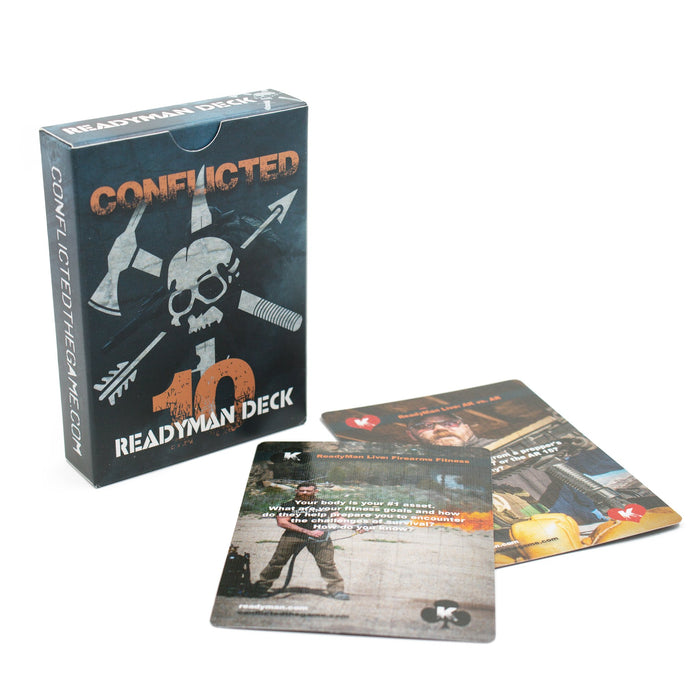 Conflicted Deck 10- Readyman Deck from The Survival Card Game series
What Conflicts you?
If you are a Readyman, the answer to the question above should be - NOTHING!
Readyman is about becoming better. We're a community committed to the belief that knowledge is power. With over 73 year of combined Special Operations experience, the teaching and techniques charged by Readyman will make a difference in your survival in every situation. You can find dozens of theses essential survival instructions inside this deck.