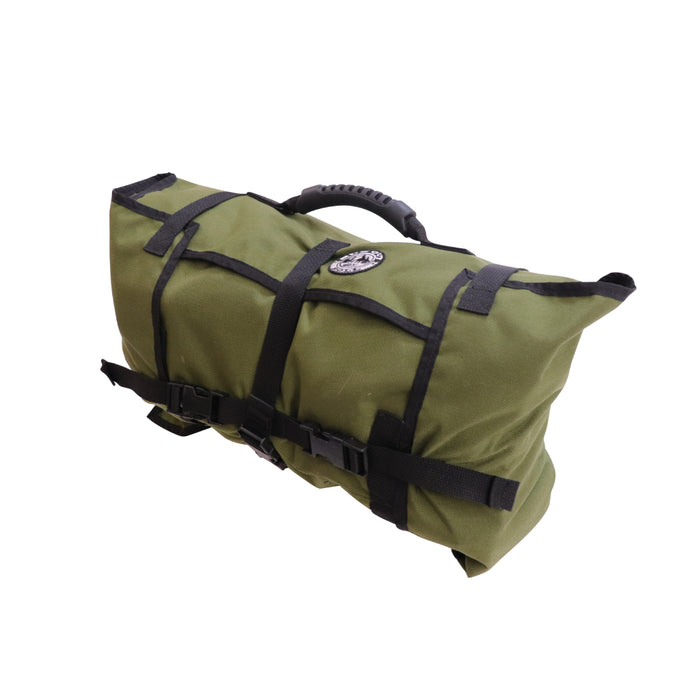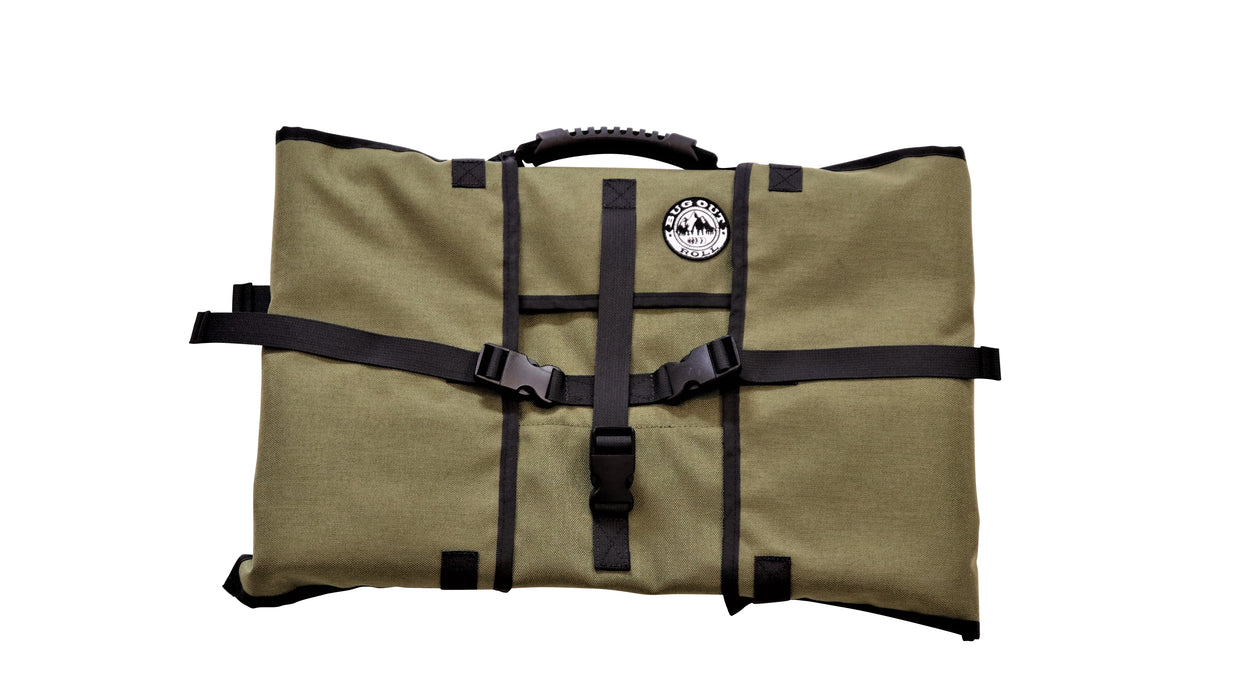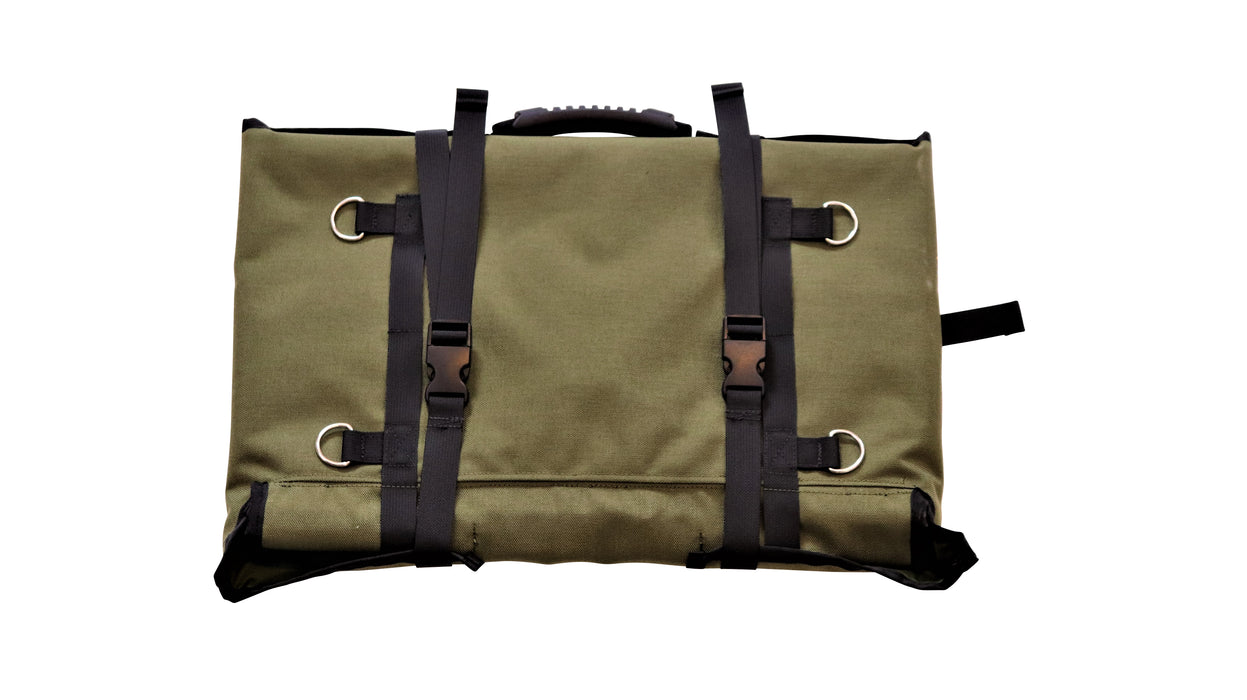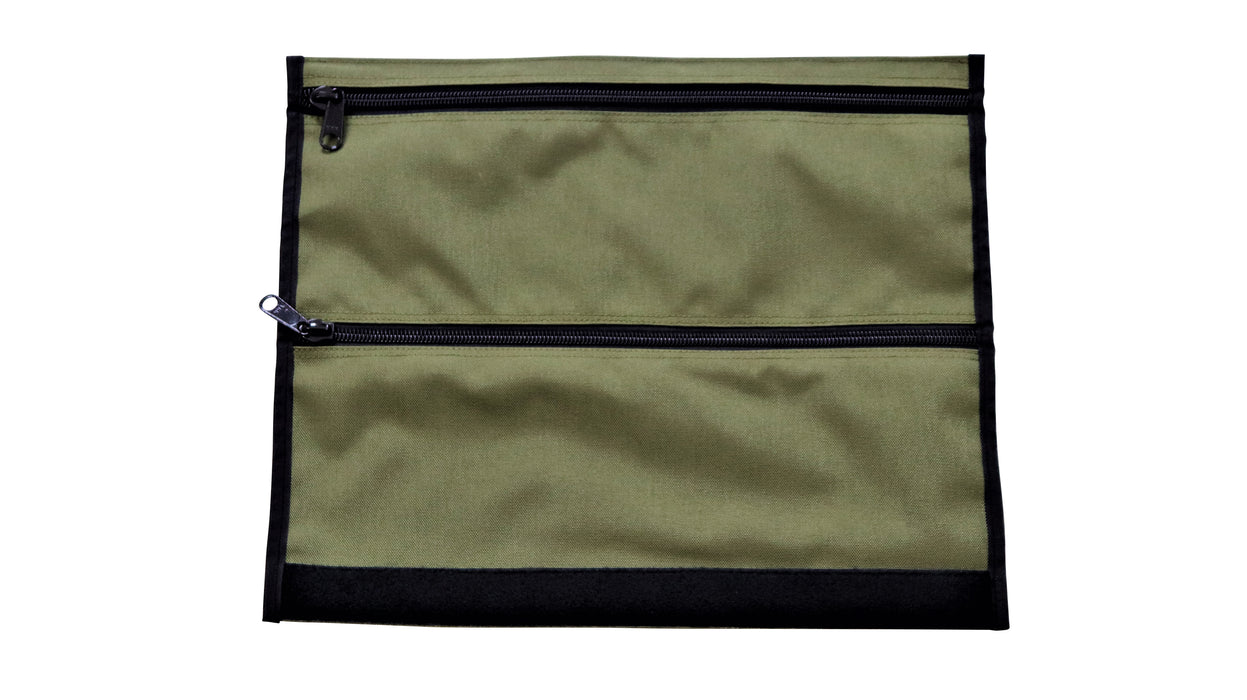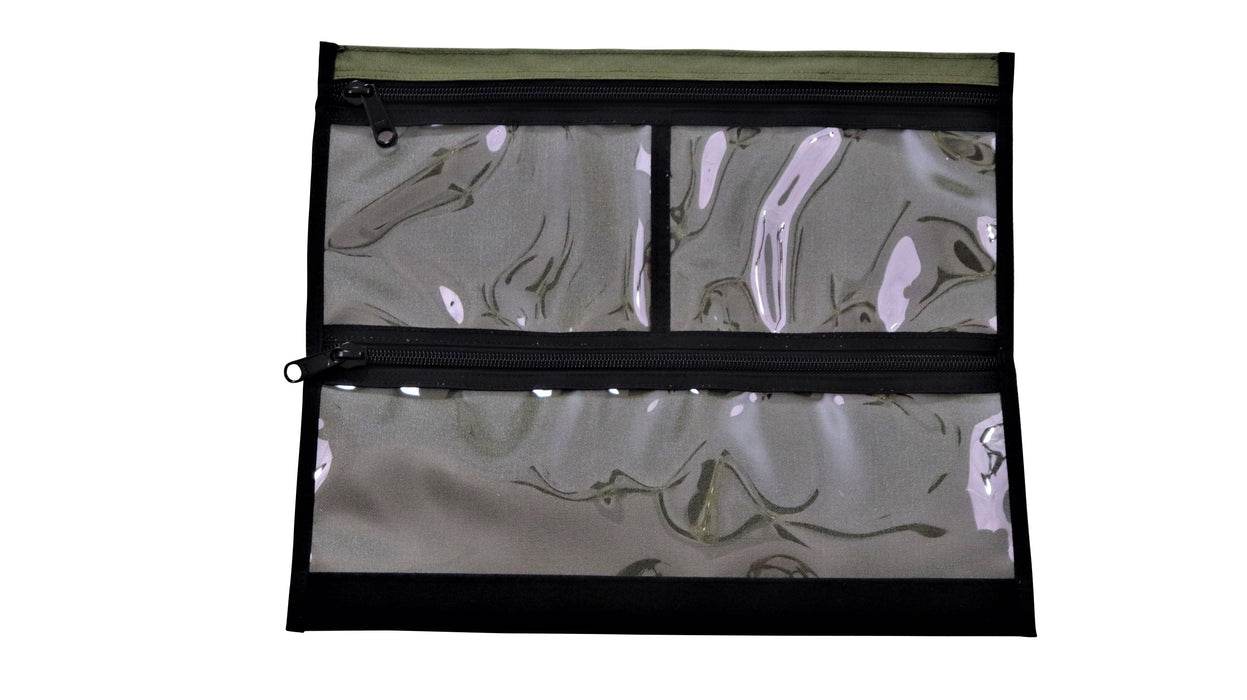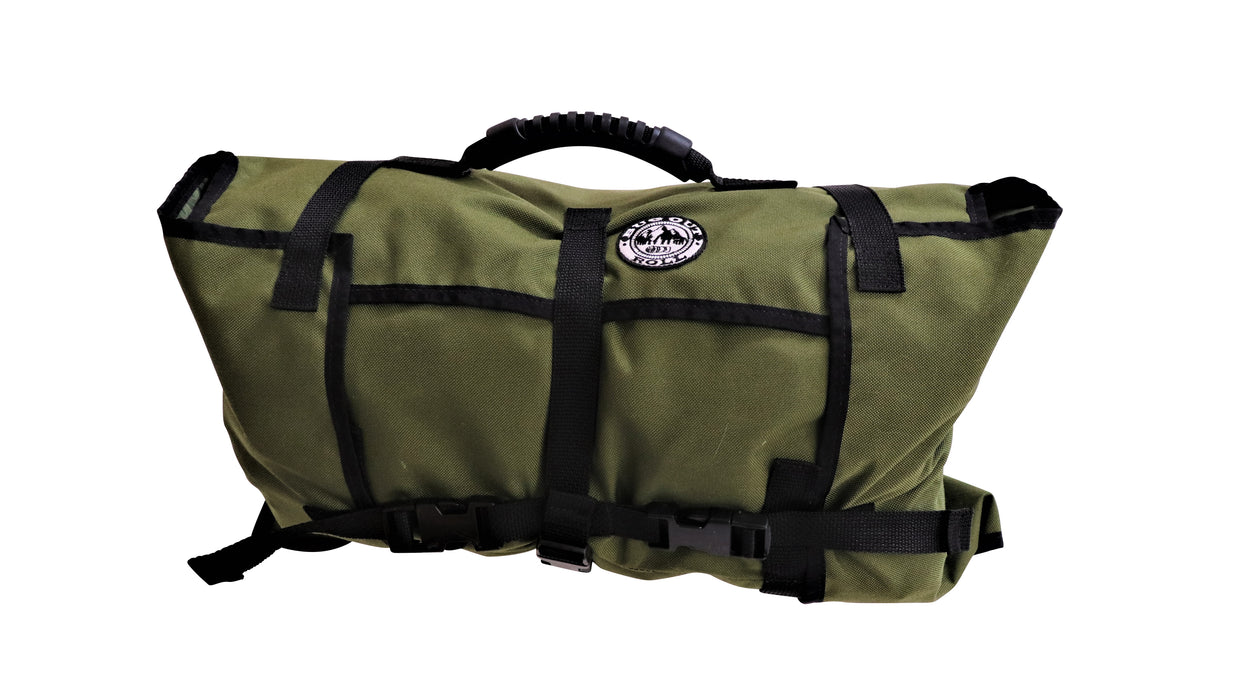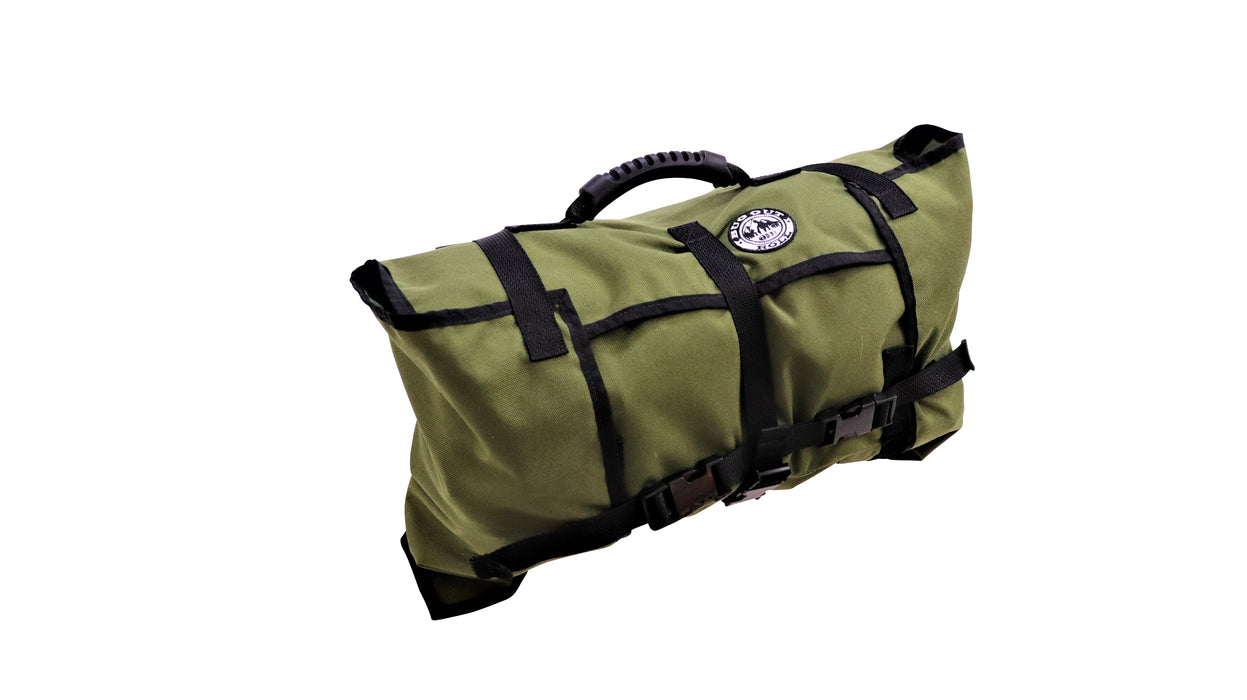 COMPLETE Bug Out Roll (including vinyl and cordura sections) - OLIVE COLOR
An innovative way to organize your gear while in the field, keep your campsite clean and have everything you need at a moments notice. BUILT TO LAST!
100% made in Canada
Made with HEAVY DUTY 600 denier cordura w/ PVC backing for increased water resistance,
#10 YKK Zippers
30 gauge transparent Vinyl is- Cold crack resistant, flame retardant, UV resistant. The most durable vinyl available that is also flexible enough to gently envelope your gear. 
Metal D-rings for more versatile sling/ backpack configurations.
External loops for attaching to backpack, a handle for easy stand alone transport.
Heavy duty ErgoHandle for easy one handed carry transport.
Velcro system means it will be compatible with future module designs. New mods are being released regularly.
Modular Sections include
Vinyl Section: 1-2 panel/ 3 transparent windowed modular section. (30 gauge thick vinyl, UV and cold crack resistant).
Cordura Section: 1-2 panel Hard use cordura section (600 denier and YKK zips).
Product dimensions:
Width 18" inches
Height per window 7" inches
Roll length 4 - 6 feet depending on amount of sections.