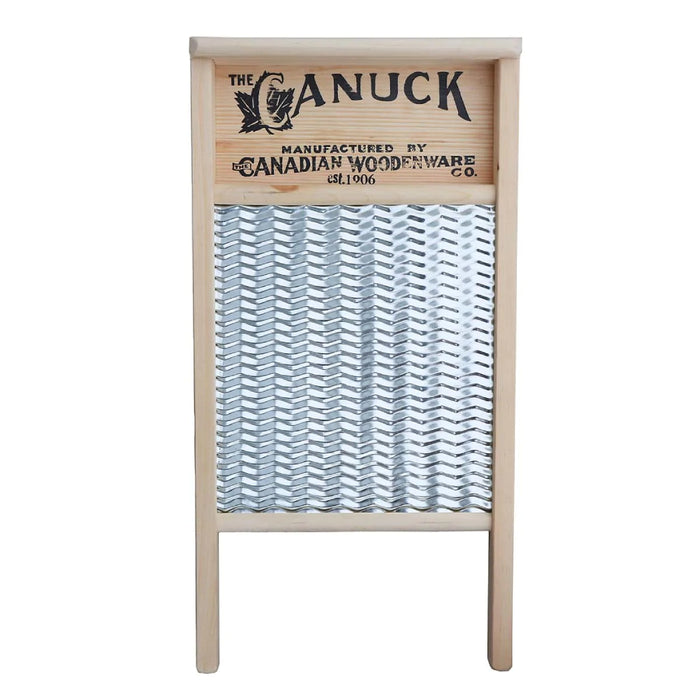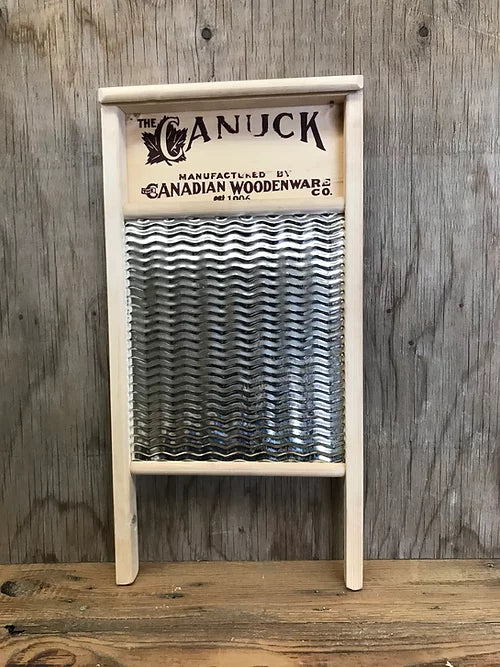 Canadian Woodenware Canuck Metal Washboard
The Canuck washboard is one of Canadian Woodenware's most durable products.  With its large, galvanized metal washing surface, it is great for cleaning your laundry while living off-grid, on a homestead, camping, or for any other adventure you plan to embark on.  As well as being functional, it also makes a great decor piece!  This washboard is one of the most popular washboards for laundry and as a collector's item.
Product Specs:
Wash Surface: Galvanized metal (will not rust)
Wood Type:  Pine
Washboard Dimensions: 12 in x 24 in 
Weight: 2.25 lbs.
Uses:
Camping
Washing Laundry
Spot Scrubbing
Felting for Crafting
Off-Grid Living
Homestead Living
Decoration