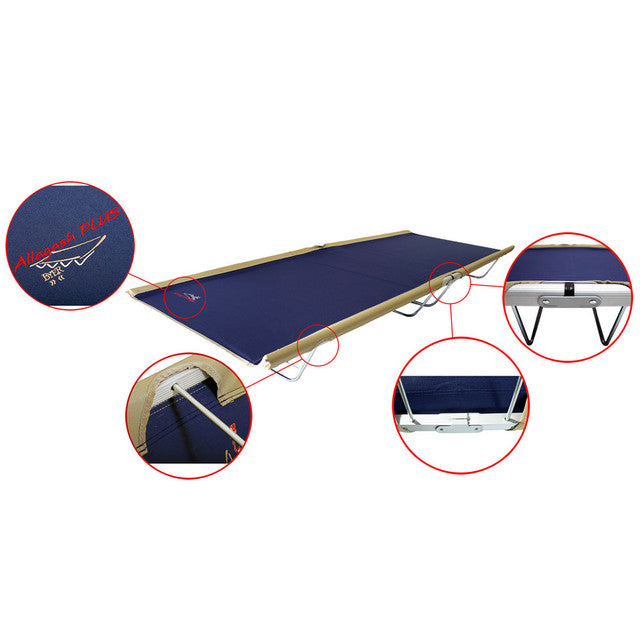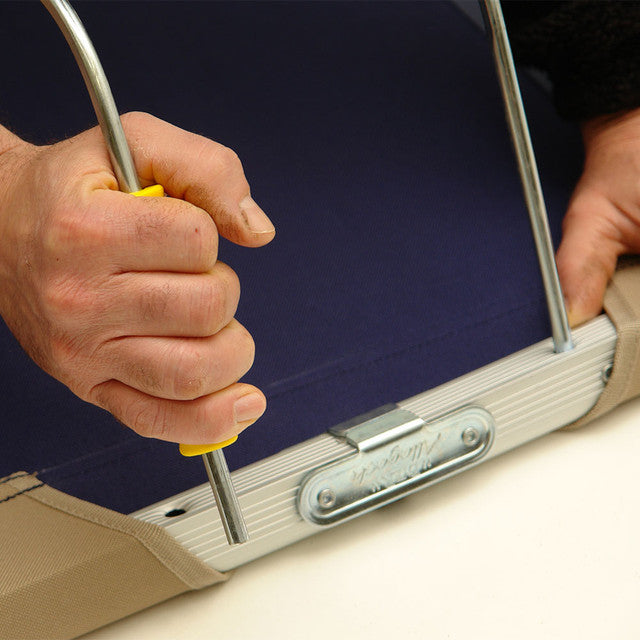 Byer of Maine Allagash Plus Cot
*Price includes overweight/ oversized shipping fee
 *This item cannot ship to the USA
The Allagash PLUS is constructed from a strong, lightweight aluminum frame, a 600 denier polyester cover, and spring steel legs.
We've added five inches of width over the original model, making the total width a generous 30" wide. Four galvanized, tent-friendly spring steel legs will conform to your body for maximum comfort while also doubling as a carry handle. With a reinforced center panel on the cover for durability and strength, the Allagash PLUS weighs in at just eight pounds.
Color: Blue/Tan. Dimensions: 76"L X 30"W X 8"H. Weight: 8.5 lbs. Weight Limit: 250 lbs.