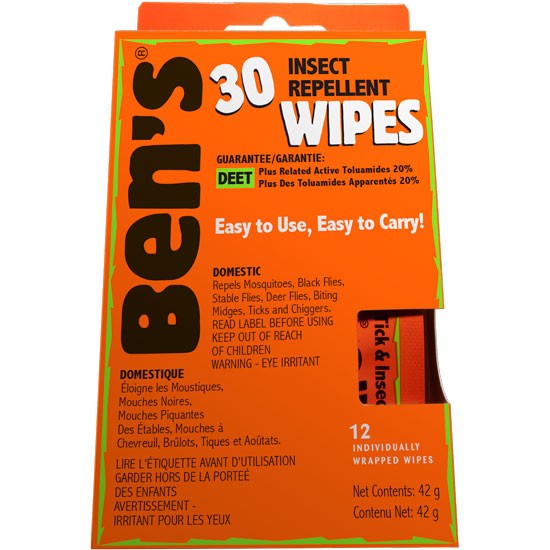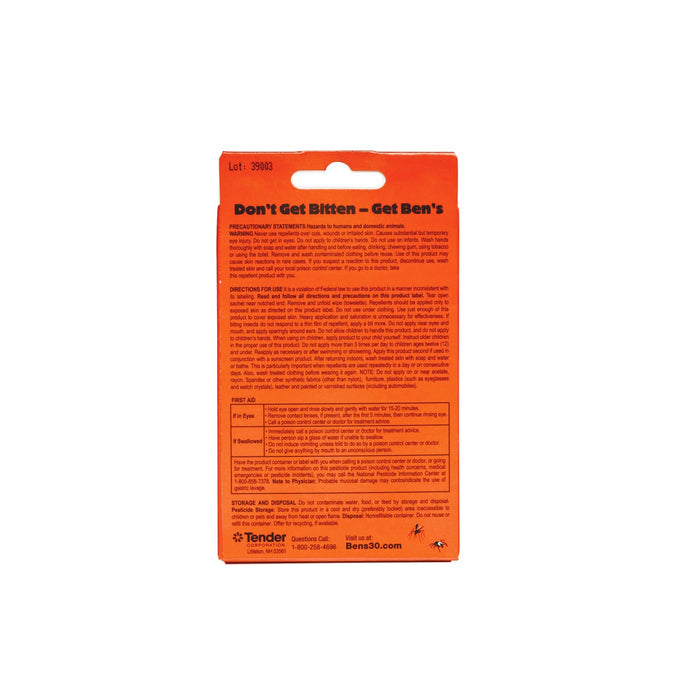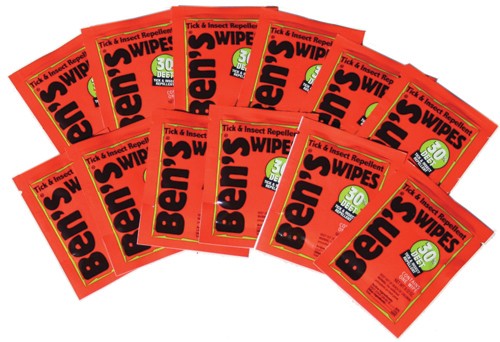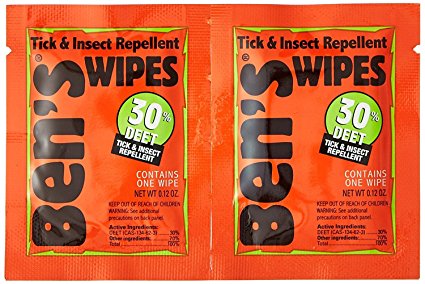 Ben's® 30 Tick & Insect Repellent Wipes 12/box
Ever wondered if you missed a spot, over sprayed, or if you ingested any? Worry no longer. With the Ben's Tick & Insect Repellent wipes, you can be sure of accurate coverage without the harmful mist. Take better precaution as a family, when applying together before heading out for the day. Great to have at sporting events, school, yoga in the park, preparing for the walk home and of course... camping!
Ben's® 30 Tick & Insect Repellent offers protection from ticks and insects that may carry the Zika Virus, West Nile Virus (WNV), Lyme disease, Malaria, Eastern Equine Encephalitis (EEE), and other infectious diseases. Providing up to 8 hours of effective protection, Ben's® 30's unique 30% DEET, water based formula is made to evaporate slowly - so repellent stays on longer with little absorption into the skin. Individually wrapped wipes let you control the amount and location of repellent to apply. 
CDC-Recommended Formula
30% DEET is the minimum % recommended to guard against diseases transmitted by insects including the Zika Virus, Lyme Disease, West Nile Virus, and Eastern Equine Encephalitis.
Fragrance Free
Smell the great outdoors, not your repellent.
Portable Protection
Individually-wrapped and easy-to-apply wipes are perfect for packs, pockets, or purses.
The Best Deet Formula for your Skin
Water-based formula stays on skin's surface rather than being absorbed.