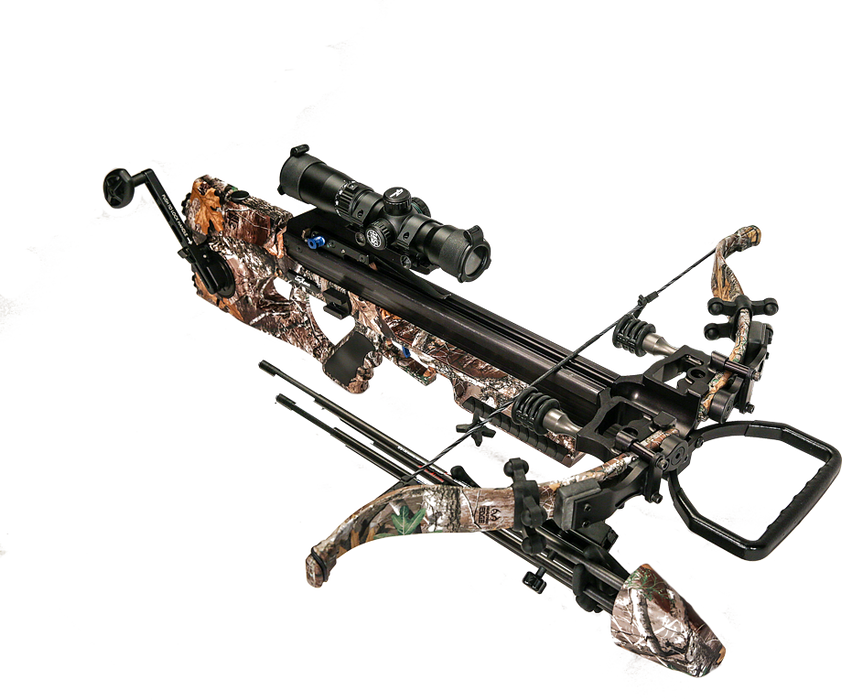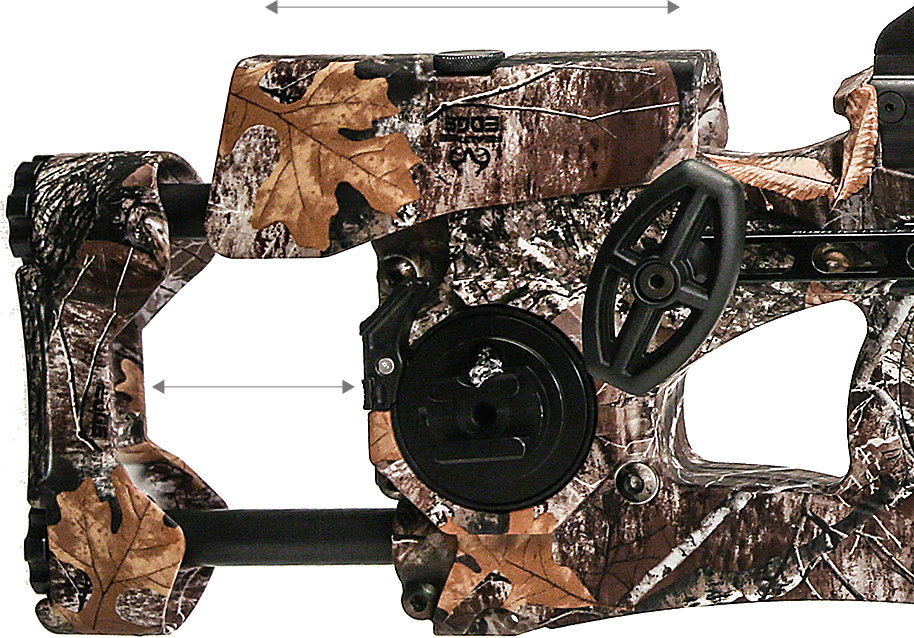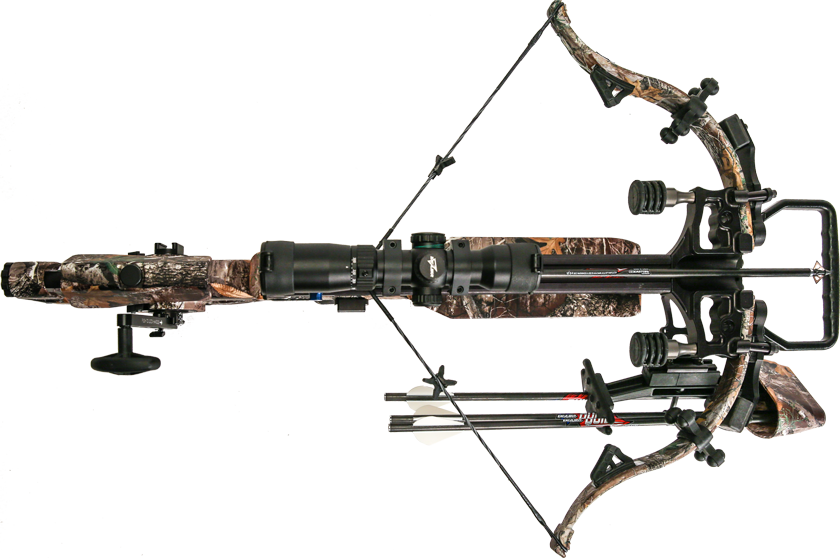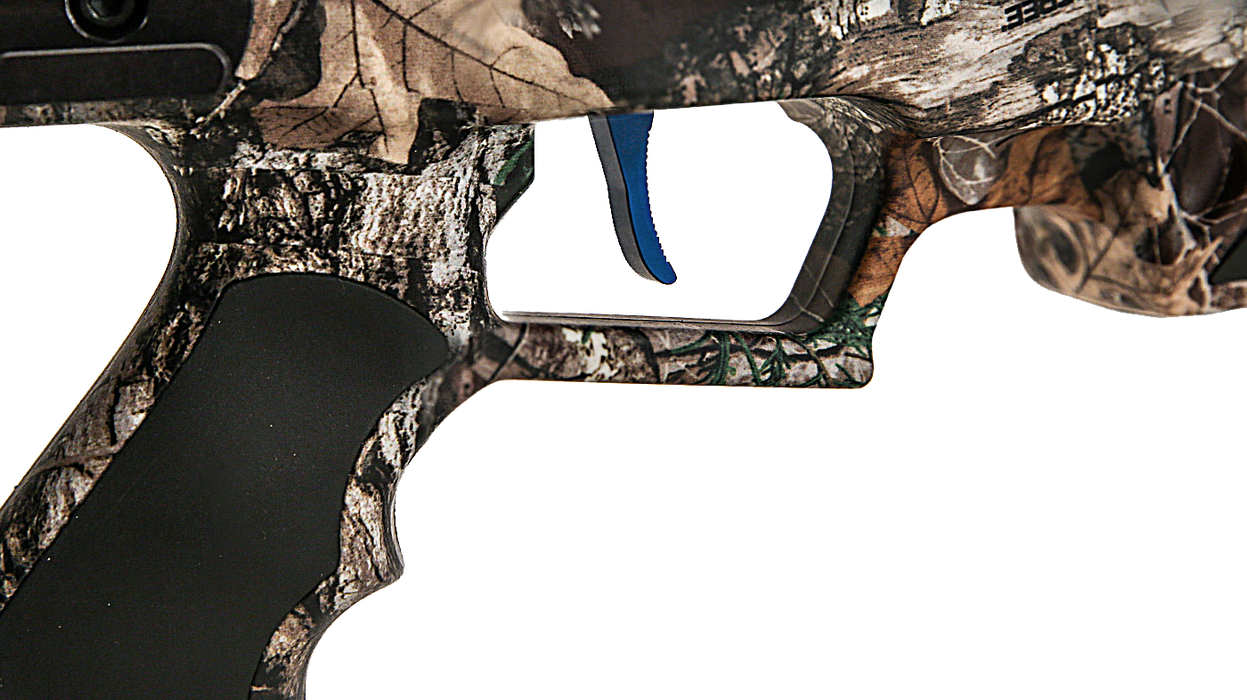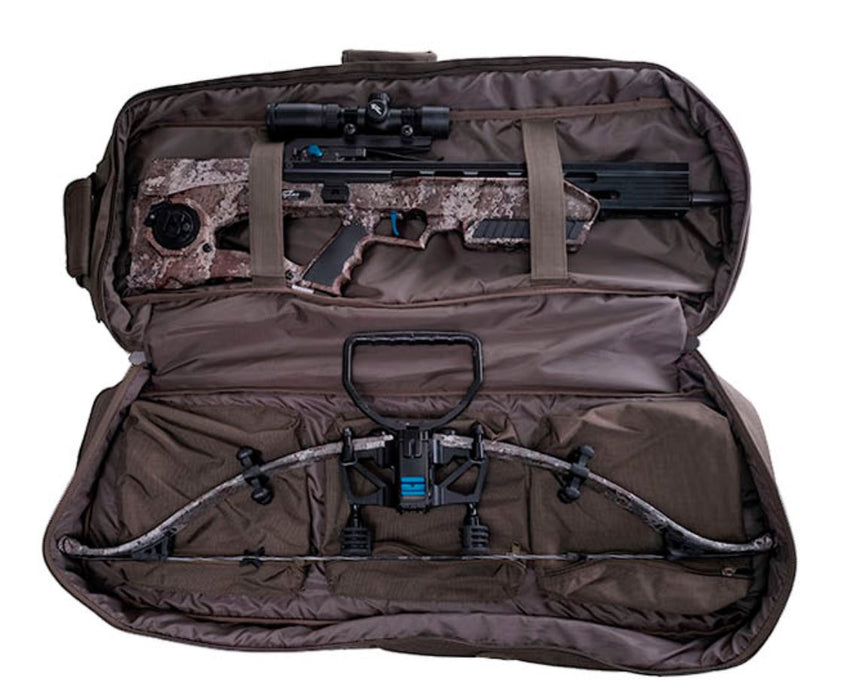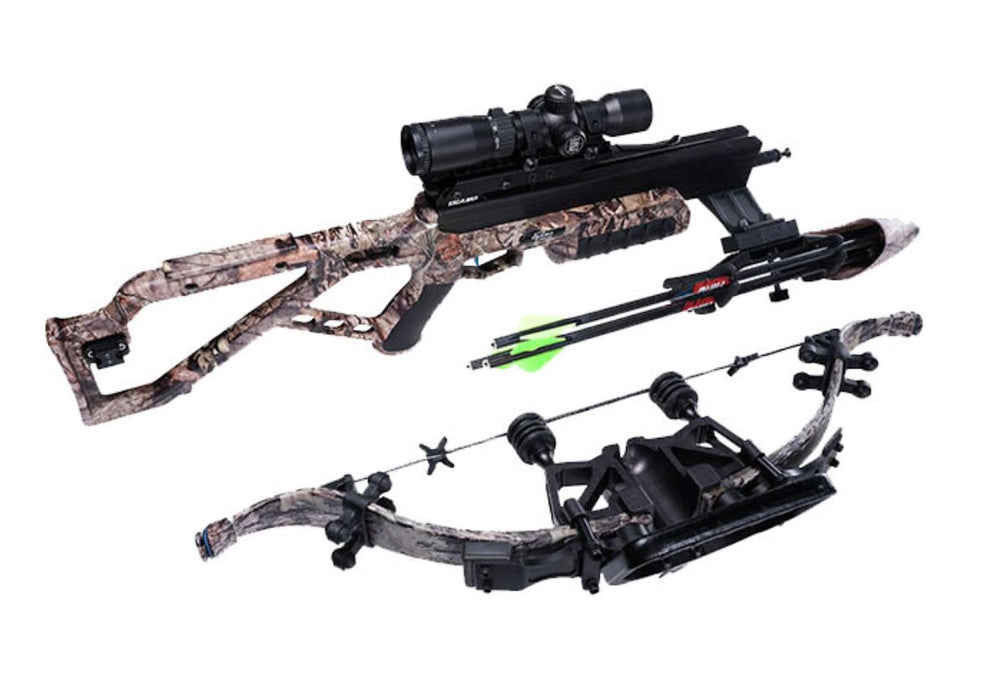 ASSASSIN 420 Take Down Crossbow | Excalibur
The rugged and reliable Assassin 420 TD re-curve bow is a hunting essential when navigating through the bush. Equipped with a dead-silent charger crank and the world's only push button take down system with quick lock technology.  A bow crafted by hunters for hunters and backed by a lifetime warranty, so you can stroll confidently on your next hunt or take it to the range with supreme accuracy. 

Quick Loc™ Technology allows our crossbows to be disassembled and reassembled in seconds by a pull of a button with no change in point of impact. That means rock solid accuracy, every time. Just imagine the possibilities of being able to take a blistering 420fps of raw power with you virtually anywhere.
Our new Charger Crank System is the world's first dead-silent integrated crank aid, allowing you to generate 420fps speeds and over 137 ft. lbs. of kinetic energy with just 14 pounds of force. With no clicking, and the safest means of de-cocking on the market. It also enhances accuracy by ensuring flawless string alignment at every shot.
While compound crossbows are a delicate ecosystem of cables, cams, pins and other components that can easily come out of tune, an Excalibur is two limbs and a string. It will always shoot straight and never let you down.
Recurve technology is inherently quieter, but our 10-point sound dampening system takes this advantage to the next level with the fewer decibels than ever before.
ASSASSIN 420 TD PACKAGE INCLUDES:
TACT-100 Illuminated Scope
Pro-Shot Trigger
4 Arrow quiver
4 PROFLIGHT premium arrows
4 100gr Field points
30mm scope rings
Anti Dry-Fire System
Fail safe strap
R.E.D.S. Suppressors
Ambidextrous Cheekpiece
There's no tougher or more reliable crossbow on the market. And we've done the torture testing to prove it.
*Sold separately.
The fully adjustable Tru-Fit Stock features fast tool-less length of pull adjustment from 12" to 15", along with an adjustable cheekpiece so everyone can achieve the perfect fit in no time.