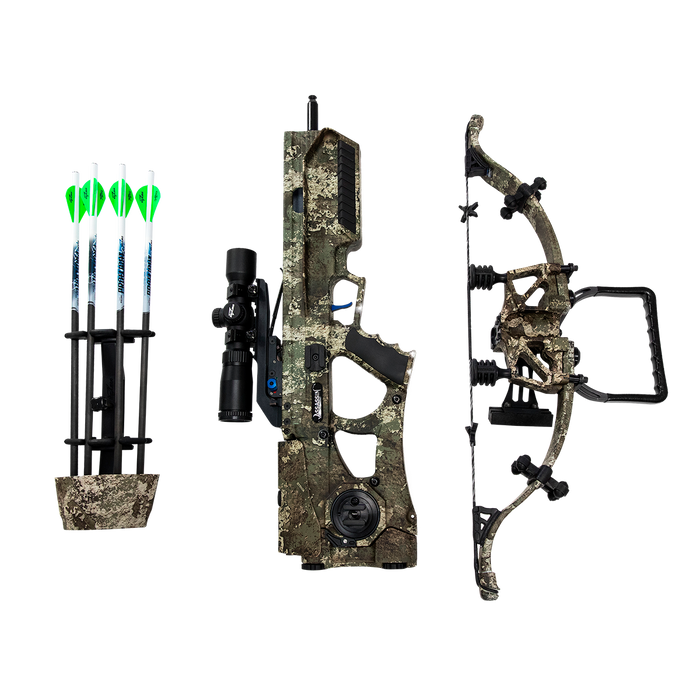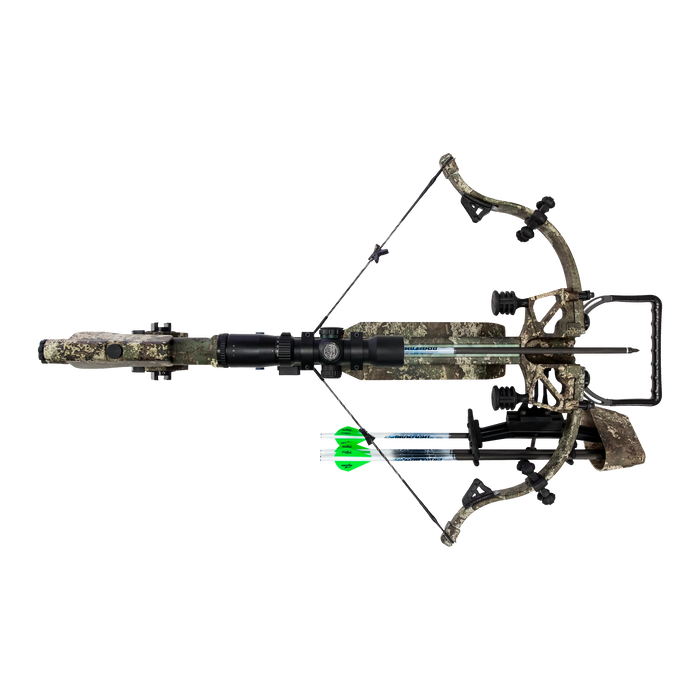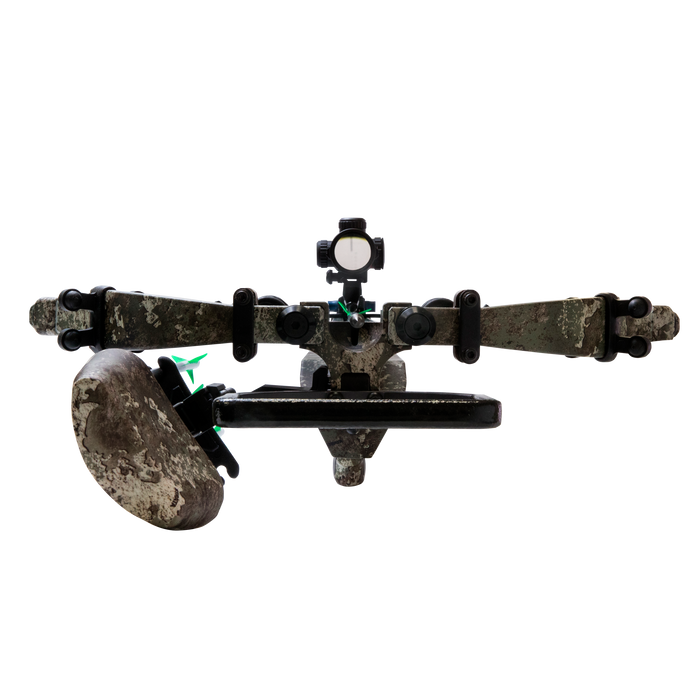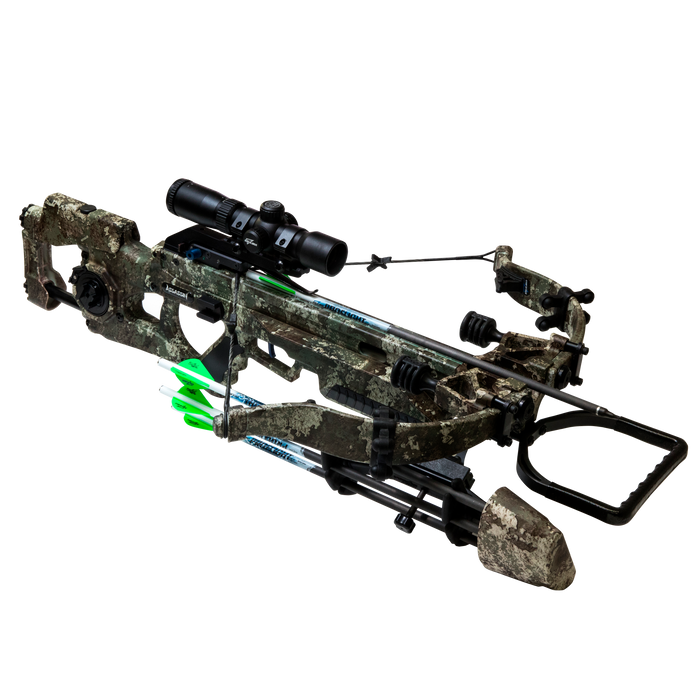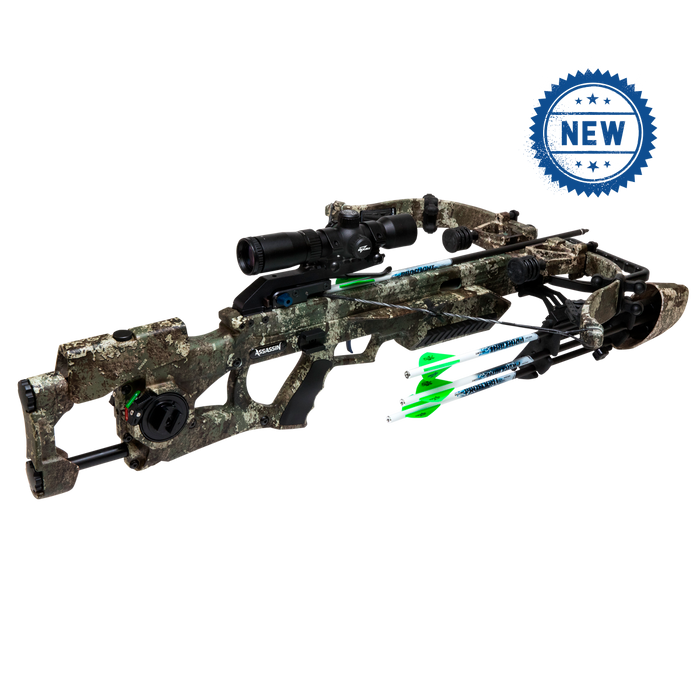 ASSASSIN 400 Take Down Crossbow | Excalibur
The Pinnacle of Perfection!
Your search for a fast, compact, reliable, easy to use high performance crossbow has ended. Become a true assassin in the backwoods with the dead-silent cranking system and take the upper-hand on your prey.
Introducing the Assassin 400TD – the latest addition to the most advanced Micro crossbow platform in the world! Not only does it feature the Quick-Loc Technology takedown system, a completely silent integrated Charger crank, the Pro-Shot, rifle-grade 2 stage trigger and Anti-Dry Fire, but what makes this Assassin stand out are the new High-Output Express limbs with Armor Tips giving the Assassin 400TD the narrowest profile of the entire Assassin family, while still cranking out arrows at blistering speeds up to 400fps!
The Assassin 400TD features the very best of Excalibur's technology in one legendary crossbow coming with a Tact-100 scope, premium Black Eagle Pro-Flight arrows, a 4-arrow quiver, and the Tru-Fit stock for infinite adjustment.
Available in Realtree Edge.
The Assassin 400 TD Includes:
Tact-100 Illuminated Scope with 30mm Rings
PRO-SHOT Trigger
Anti-Dry Fire System
R.E.D. Suppressors
Sound Deadening System
Ambidextrous Cheekpiece
4 Arrow Quiver
4 PROFLIGHT 16.5″ Premium Arrows
4 100gr Field Points
Integrated Charger with Fail-Safe Strap
Owners Manual