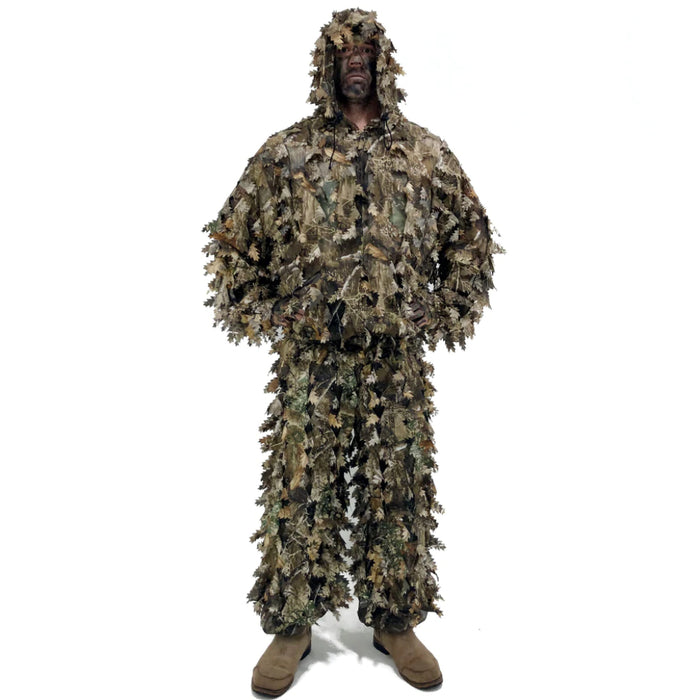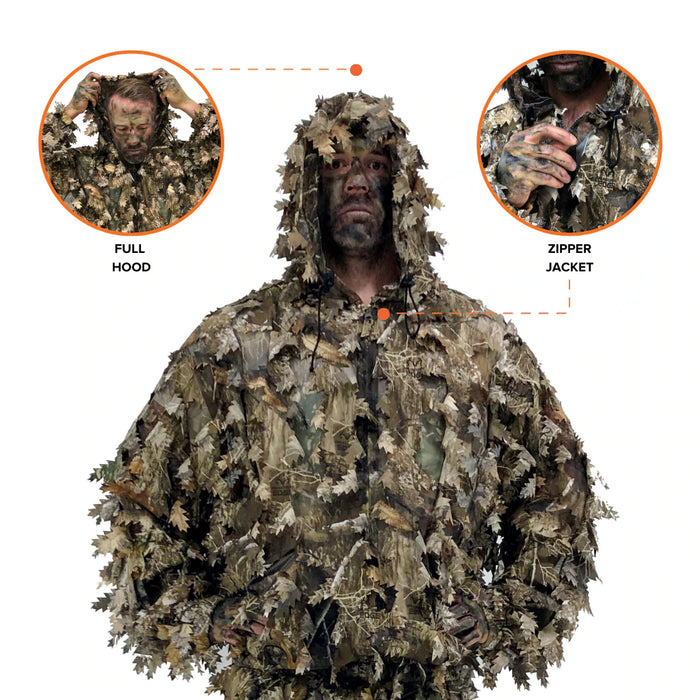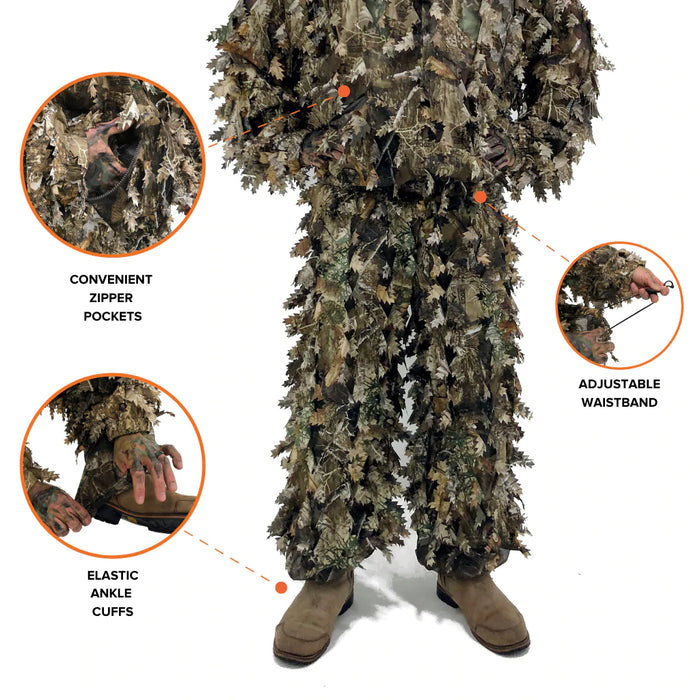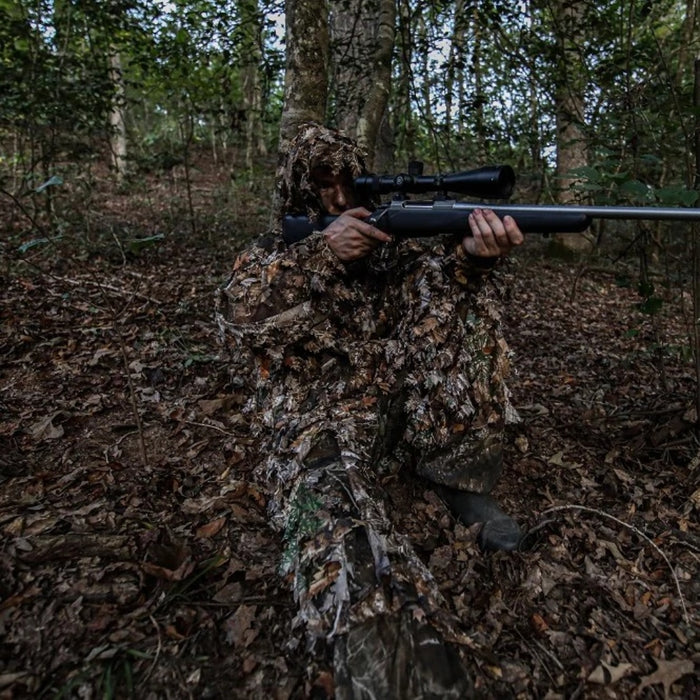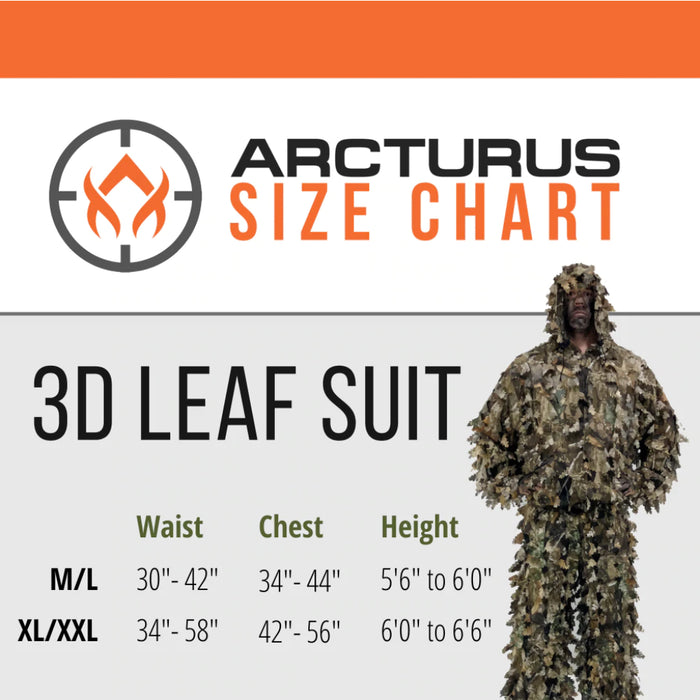 Arcturus Realtree Edge 3D Leaf Suit
Arcturus has teamed up with Realtree® to offer you a brand new 3D Leaf Suit using Realtree EDGE™, the first camo pattern that allows you to blend into your hunting environment at close range, with natural elements arranged in a way to disrupt the human form at a distance.
Arcturus has you covered with this silent, lightweight, three dimensional suit. This leaf ghillie suit consists of a lightweight polyester mesh shell covered with over a thousand leaves designed to break up your outline and form. These leaves give this suit amazing depth allowing you to blend into your environment. The entire suit weighs 18 oz (M/L size) and packs easily into the included carrying bag.
Sizes:
Regular (5'6" to 6'0")
XL/XXL (6'0" and over)
See size chart image for more details*
Each suit includes adjustable waist and ankle straps to allow you to customize your fit to your unique height and build.
Suit Care Instructions:
For best results, use only non-bleach, scent-removing detergent and wash by hand in cold water. You may also wash this 3D Leaf Suit separately in cold water on a delicate cycle. Hang to dry.