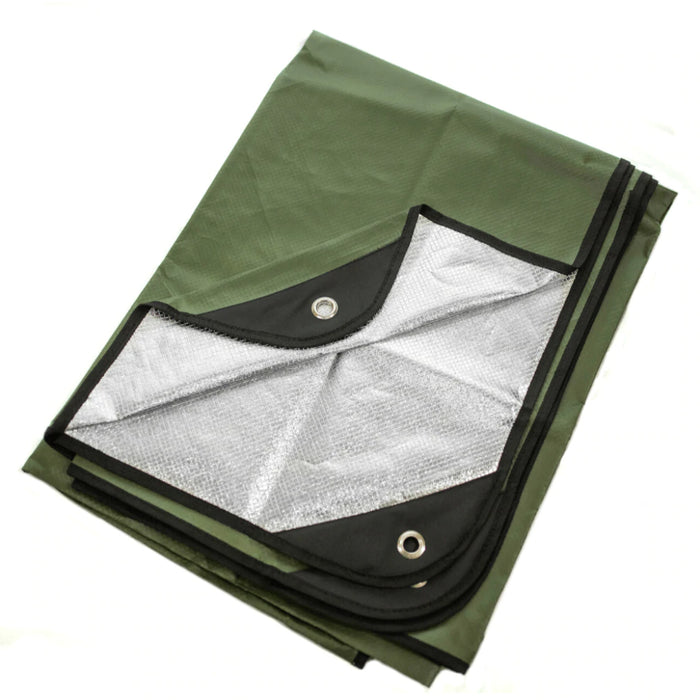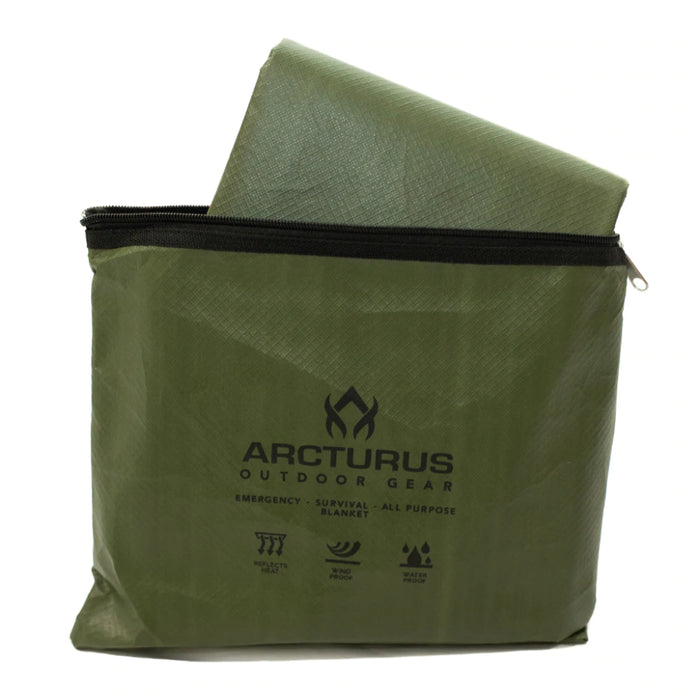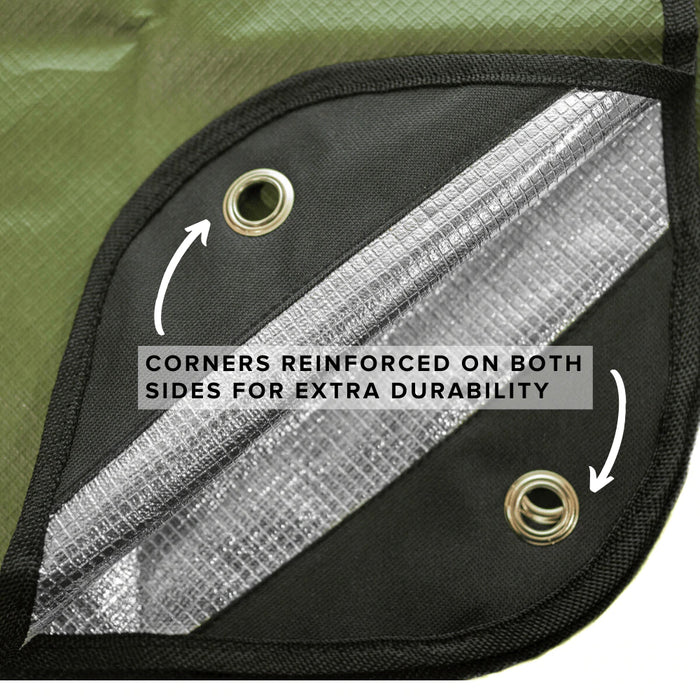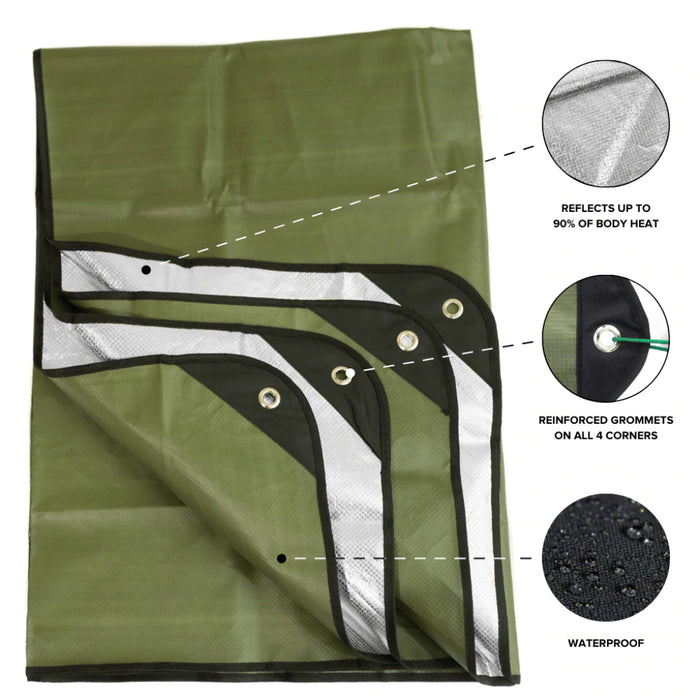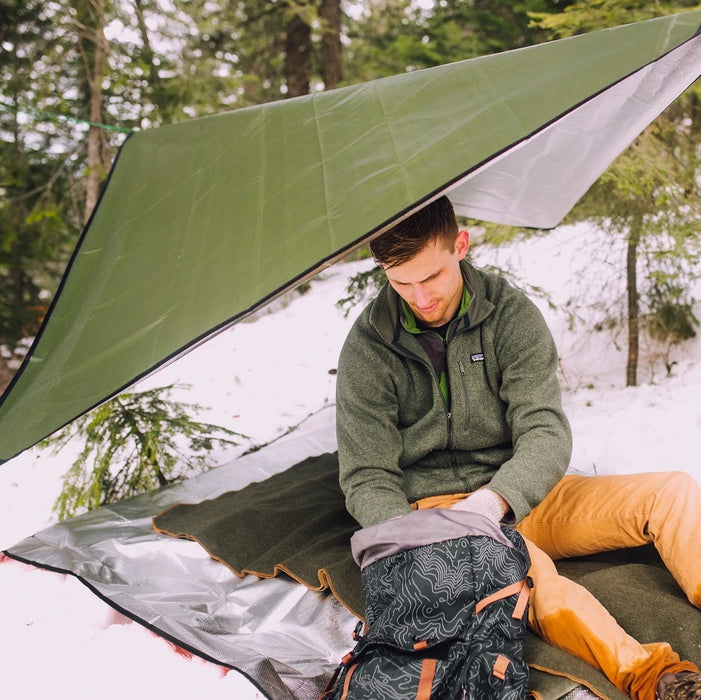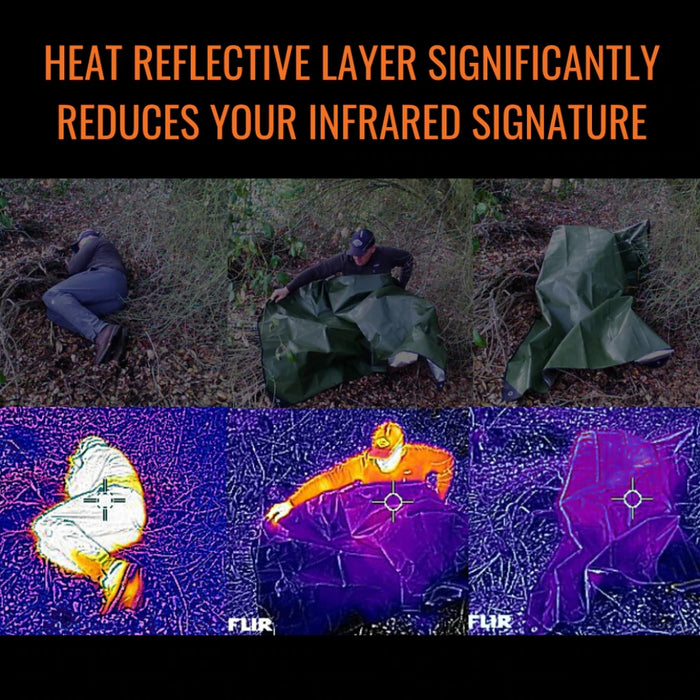 Arcturus Heavy Duty Survival Blanket 5ft x 7ft - Olive Green
The Arcturus All Weather Outdoor Survival Blanket is a super versatile blanket, a must have for hikers, campers and boaters. It's small, compact and easily fits in a backpack.
Many Uses:  Can be used as a ground tarp, shelter, tent or emergency blanket when camping, hunting, backpacking or boating. Keep one in the trunk of your car for the unexpected!
All Weather Blanket: This unique blanket features a Mylar reflective side which can be used to reflect heat, create a radiant barrier, or signal for help. The other side is made of two layers of polypropylene, to se as a blanket, tarp or shelter
Lightweight: This blanket weighs 1.4 pounds and comes in its own waterproof carry bag. The blanket measures 60" x 82" (Approx. 5 ft x 7 ft).
4 Reinforced Tie-down Grommets: We test these grommets constantly and regularly make improvements. This can be hung with ease or secured to reflect/deflect heat, and create a waterproof shelter.