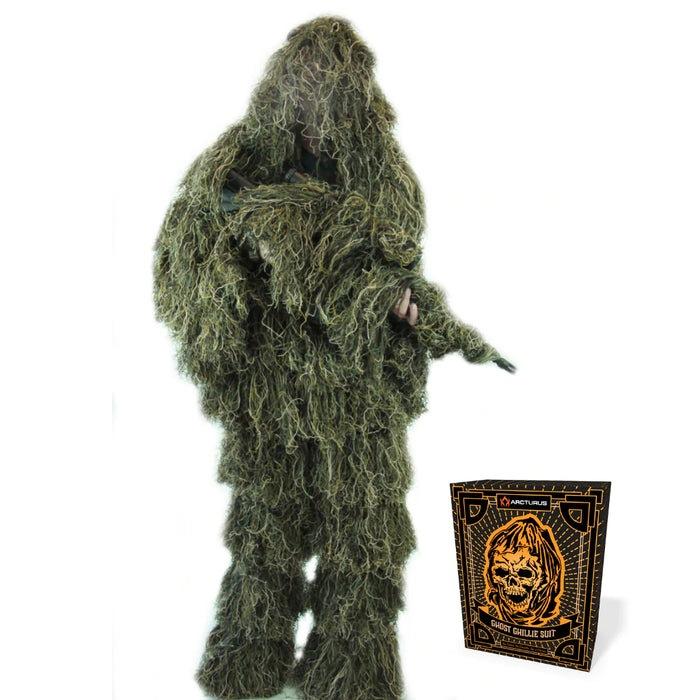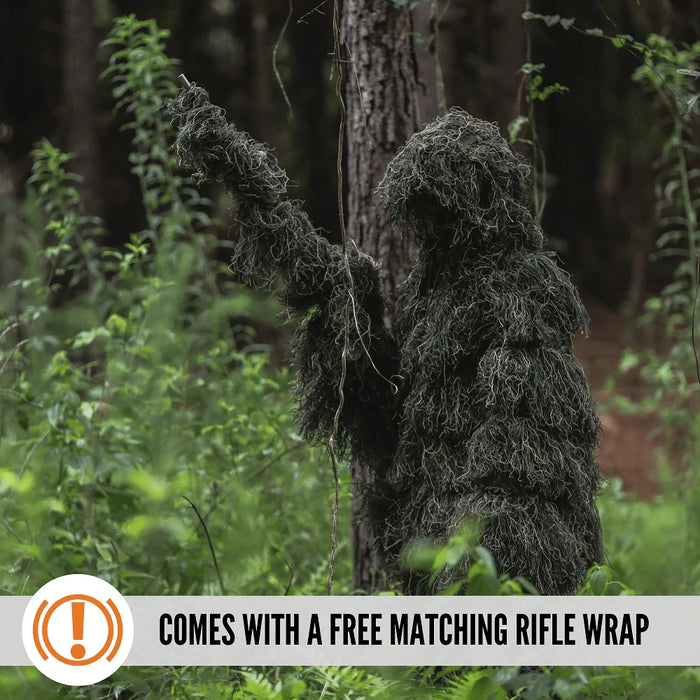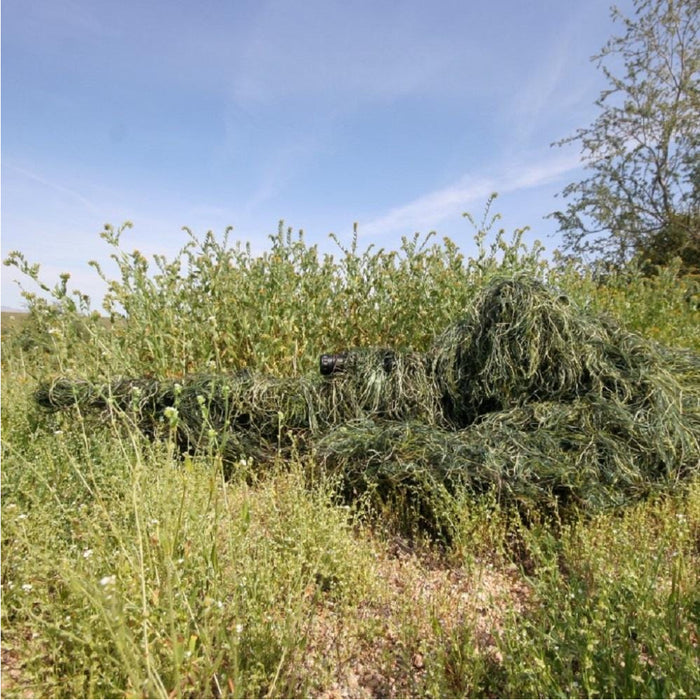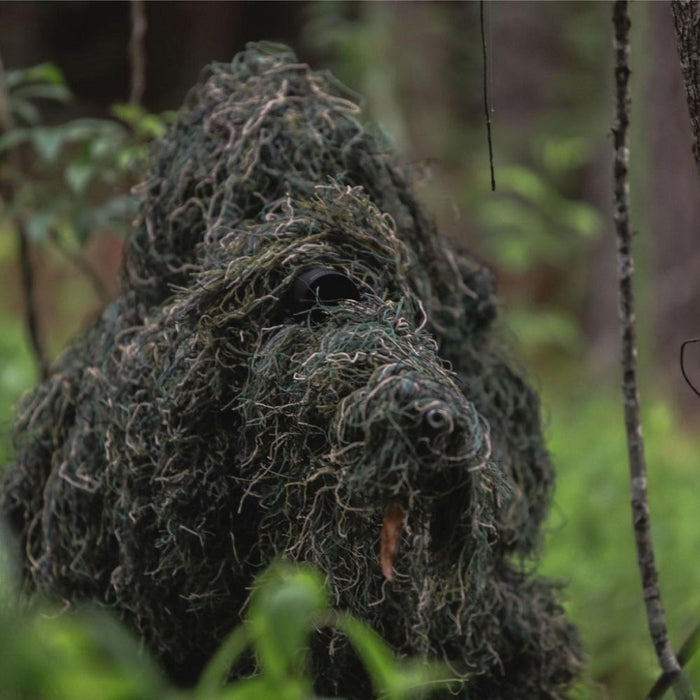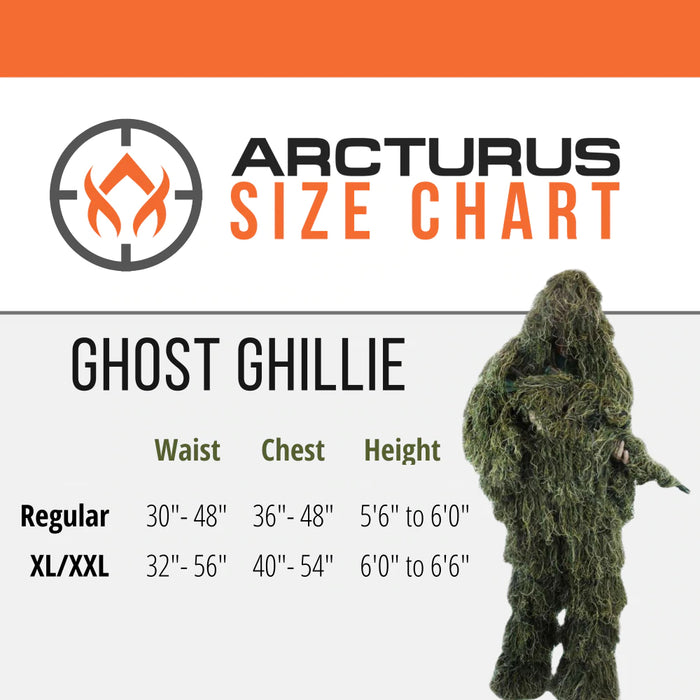 Arcturus Ghost Ghillie Suit - Woodland
The legendary Ghost Ghillie Suit by Arcturus Camo has made a name for itself by providing elite military operators, hunters, law enforcement personnel, paintballers, and airsoft players with an advanced 3D camouflage suit unparalleled in the industry. With over 6 pounds of mold-resistant synthetic thread, a fine-tuned 7-color blend and double stitching throughout, it's no wonder this suit is requested by name from special operations teams across the world.
The suit is based on a standard woodland BDU mesh suit. Over 6 pounds of mold-resistant, synthetic thread is hand-sewn onto the entirety of the suit and then sewn on a second time to eliminate snags and sheds that are common with lesser ghillies.
Both the Woodland and Desert suits include a 7-color blend of synthetic fibers to provide a subtle variation in color and perceived depth of field that makes the suits nearly imperceptible in most operating environments.
Each suit includes full-length trousers, a zippered jacket with attached hood and a matching wrap for your weapon. The entire suit is shipped in a mesh carrying bag with drawstring closure.
Features include:
Double Stitched Threads
Adjustable Drawstrings
Ultra Lightweight, Breathable Double Mesh Shell
Fire Retardant
Non-Allergenic
Camouflage Carrying Bag
Sizes:
Regular (5'6" to 6'0")
XL/XXL (6'0" and over)
See size chart image for more details*
Each suit includes adjustable waist and ankle straps to allow you to customize your fit to your unique height and build.
Jacket Specifications
Breathable Inner Mesh Shell
5 Snap Buttons
Elastic Waist and Cuffs
Attached Hood with Drawstrings
Pants Specifications
Inner Camouflage Mesh Shell
Elastic Waist with Adjustable Drawstring
Elastic Ankles
Ghillie Rifle Wrap
Elastic Band with Ghillie Thread
Elastic Loop Ends for Easy Attachment
Ghillie Suit Care Instructions:
Hand wash your ghillie suit in cool water. If there's a stain that will not come out with cold water, use only non-bleach, scent-removing detergent and wash again. Gently wring out and hang to dry.