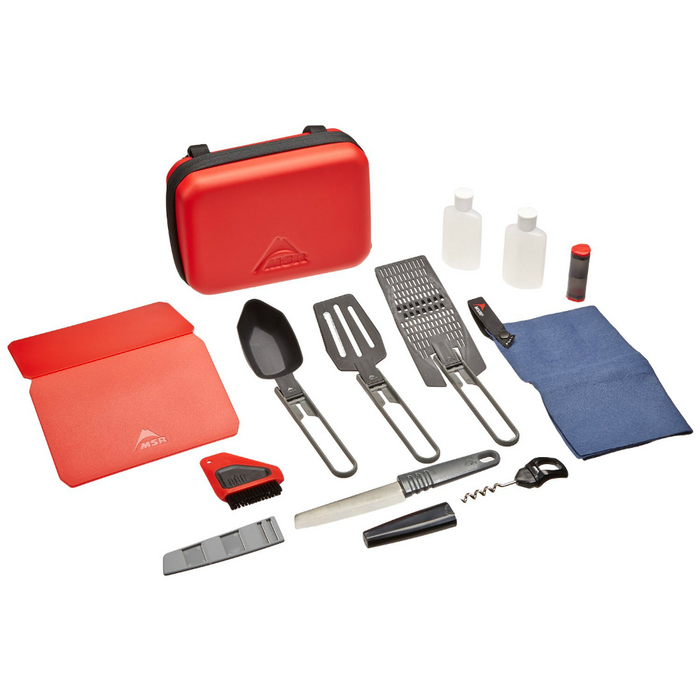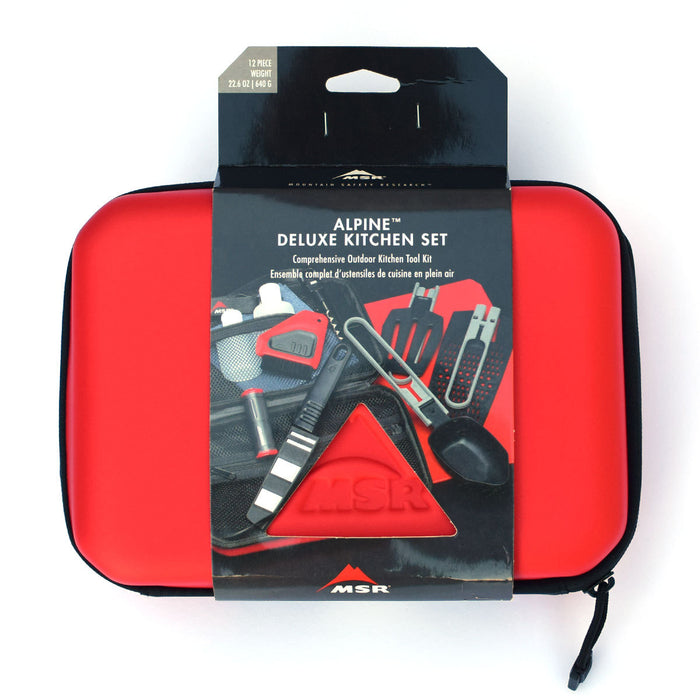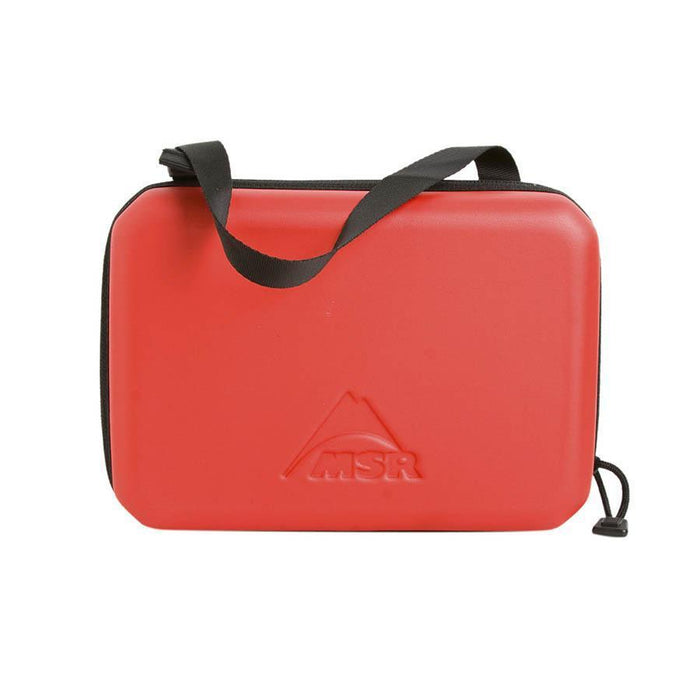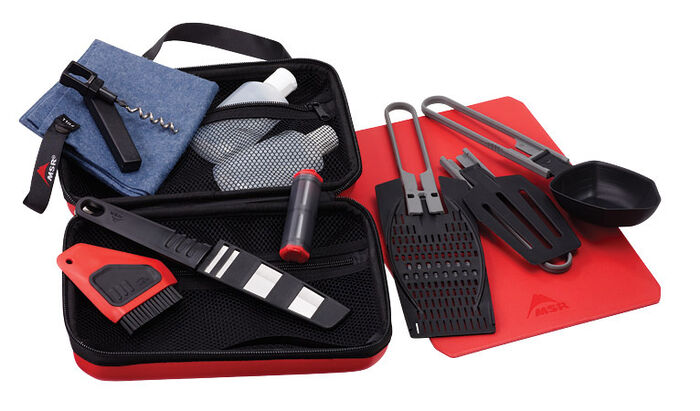 Alpine Deluxe Kitchen Set
The Alpine Deluxe Kitchen Set is our most comprehensive set of tools for outdoor cooking. This is the perfect addition to your camping supplies, and makes a great gift for an outdoors enthusiast! 
The semi-rigid case features a releasable webbing handle makes the protective zippered case easy to hang and carry. Inside, two generous mesh pockets replace old-school elastic loops. You'll find innovations such as a combination pot strainer/cheese grater, moisture-resistant salt and pepper shaker, folding cutting board, stainless steel Utility Knife and more.
Contains:
Folding Spoon: also calibrated for common measurements
Spatula: the spatula also has serrated edge
Strainer/Grater: this pot strainer doubles and cheese grater
Alpine Salt & Pepper Shaker: moisture resistant, compact design
Alpine Dish Brush /Scraper: Nonstick friendly pot cleaner with edge radius to match cookware
Kitchen Knife: 4.5" Santoku-style knife in a ventilated, plastic sheath made from 440-series high-carbon stainless steel
PackTowl® Dish Towel: The original travel towel absorbs four times its weight in water
Deluxe case: Zippered, semi-rigid case with two large zippered mesh pockets inside
Alpine Deluxe Cutting Board: Strong, hinged design for durability and portability
(2) squeeze bottles, Bottle opener/corkscrew
Specifications:
Weight: 1 lbs 6 oz/0.64 kg
Packed Size: 9.0 x 6.0 x 2.75 in/22.9 x 15.2 x 7.0 cm
Vendor Style Number: 5337
100% BPA-Free Materials