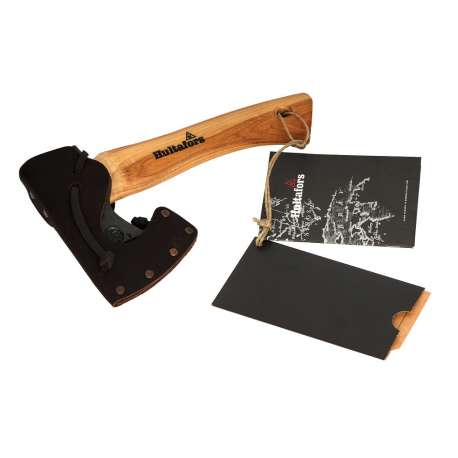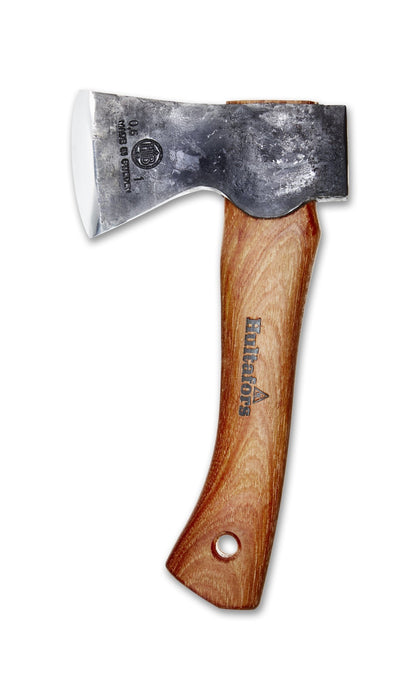 Ågelsjön Mini Hatchet (Premium Hultafors axe)
The mini hatchet is the perfect tool for your camping adventures. Featuring a lightweight construction and short handle it fits easily in your backpack or on your belt. This hatchet is hand forged at Hults Bruk from Swedish steel. Traditional hand forging goes as far back as 1697! The steel head is struck 40-60 times to increase density and durability. This amazing little hatchet is named after the nearby lake Ågelsjön, where the water needed to run the waterwheel for the forge was once taken. We know this hatchet will be your faithful companion for many years to come.

American hickory handle with double wedge, treated with linseed oil
Convex grind edge
The edge is sharpened, polished, and ready to use
Leather axe sheath included
Full lifetime warranty on the axe head
OAL 9 1/2in
1lb Hand forged HC steel head with a 2 ¾" cutting face.