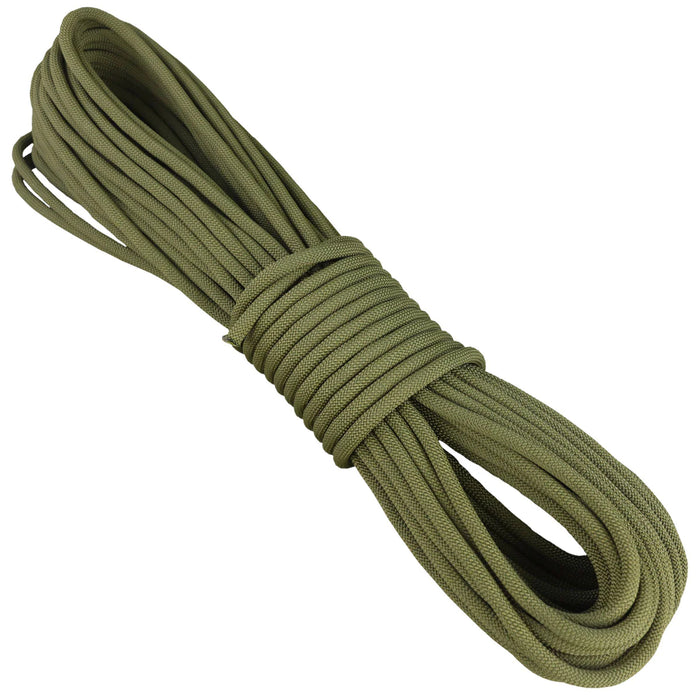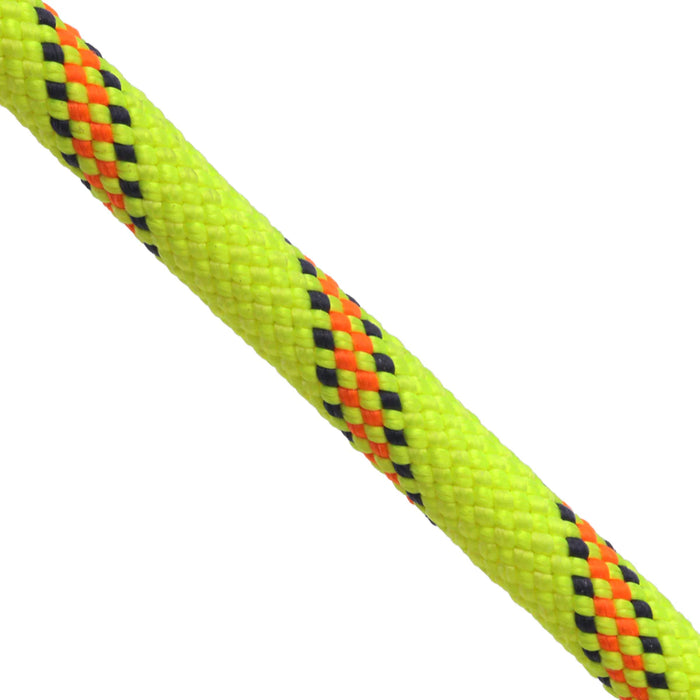 ULTRA DUTY 7/ 16 X 150 Feet STATIC Rappelling Rope 7900 Lb Test
ARM 7/16" Static Kernmantle Rope
Constructed from 100% high-tenacity polyester (HTP) fibers with a firm braided abrasion resistant sheath. Polyester material is hydrophobic meaning the fiber itself will not absorb water or moisture and dries out well. This rope is also UV resistant making this better for outdoor situations.
Every strand is pre-twisted for higher abrasion resistance, flexibility, balance, and durability. This rope design is very high strength, low stretch, and stays round in use.

Ideal for safety, rappelling, rescue, arborists, military, police, hoisting, and applications where low stretch is required.
Note: Colors may vary*

Rope Specs:
7/16" / 11mm diameter
Tensile strength - 7900 lbs / 3583 kg
Weight (oz/150ft) - 176 oz / 4989 g
Pre-Twisted & Balanced
100% High Tenacity Polyester Fibers
Very low Elongation
UV & Rot Resistant
Color will not run or bleed
Made in the USA
Rappelling and technical rope work are potentially hazardous activities and cannot be made safe. Any person using Atwood Rope products in any manner is personally responsible for learning the proper techniques involved, and assumes all risk and responsibility for any and all damages or injuries of any kind, including death which may result from misuse of Atwood Rope equipment.