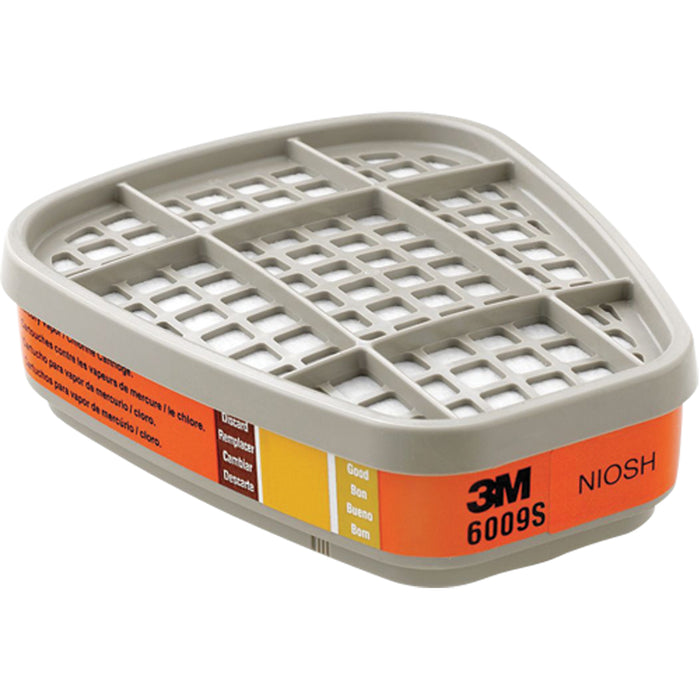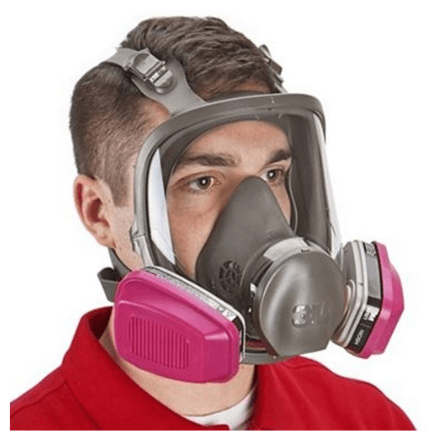 3M 6000 Series Respirator Cartridge
Description
NIOSH Approved For: Mercury Vapour/ Chlorine or Sulfur Dioxide Gas
From the Manufacturer
The 3M Organic Vapour/Acid Gas Cartridge/Filter 60923 P100 helps provide protection against certain organic vapours, acid gases, and particulates in a variety of environments. The cartridge/filter combination may be used for respiratory protection from certain organic vapours, chlorine, hydrogen chloride, sulfur dioxide, hydrogen sulfide, hydrogen fluoride, and non-oil and oil particulate concentrations up to 10 times the Permissible Exposure Limit (PEL) with half facepieces or 50 times PEL with quantitatively fit tested full facepieces. This cartridge/filter is not for use in environments that are immediately dangerous to life or health (IDLH). Recommended applications for the cartridge/filter include chemical manufacturing, laboratories, petrochemical, and pharmaceuticals. Inventory needs and training requirements for safety equipment are reduced because this respirator cartridge/filter selection works for many different applications. This cartridge/filter is commonly used in the following industries: chemicals, general manufacturing, and pharmaceuticals.
This organic vapour/acid gas cartridge/filter works with 3M Half and Full Facepieces 6000, 7000 and FF-400 Series with bayonet attachment holders. The cartridge is NIOSH (National Institute for Occupational Safety and Health) approved for environments containing acid gases and non-oil and oil particulates. The cartridge has been assigned the colour code 'Magenta/Yellow' in the NIOSH system.
Breathing organic vapours, acid gases and particulates can pose a risk to your health. NIOSH, a Federal government regulatory agency, has tested and approved the 3M Organic Vapour/Acid Gas Cartridge/Filter 60923 to help reduce exposure to certain organic vapours, acid gases and particulates.
About 3M Company
For more than a century, 3M has applied innovation and technology to improving our customers' lives and supporting their business goals. Today the company, from its headquarters in St. Paul, Minnesota, serves industrial and commercial customers and consumers in nearly 200 countries. Personal Safety products, focused on worker safety, include respirators, hearing protection, air and noise-monitoring devices, eye wear, hard hats, welding shields, coveralls, fall protection, reflective material, and comprehensive training programs. The 3M brand, across thousands of products, represents consistency, superior quality, and value.
Legal Disclaimer
3M personal protective equipment sold through Amazon's Industrial and Scientific Department is only intended for US occupational workplace use. This 3M personal protective equipment must be used in compliance with the Occupational Safety and Health Administration (OSHA) Personal Protective Equipment (PPE) standard (29 CFR 1910.132) and all other applicable health and safety standards, as well as all user instructions, warnings and limitations accompanying each product. It is essential that all product user instructions and government regulations on the use of each product be followed in order for the product to help protect the wearer. Misuse of personal protective equipment may result in injury, sickness, or death. For correct product selection and use, individuals should consult their on-site safety professional or industrial hygienist. For additional product information, visit our official site.