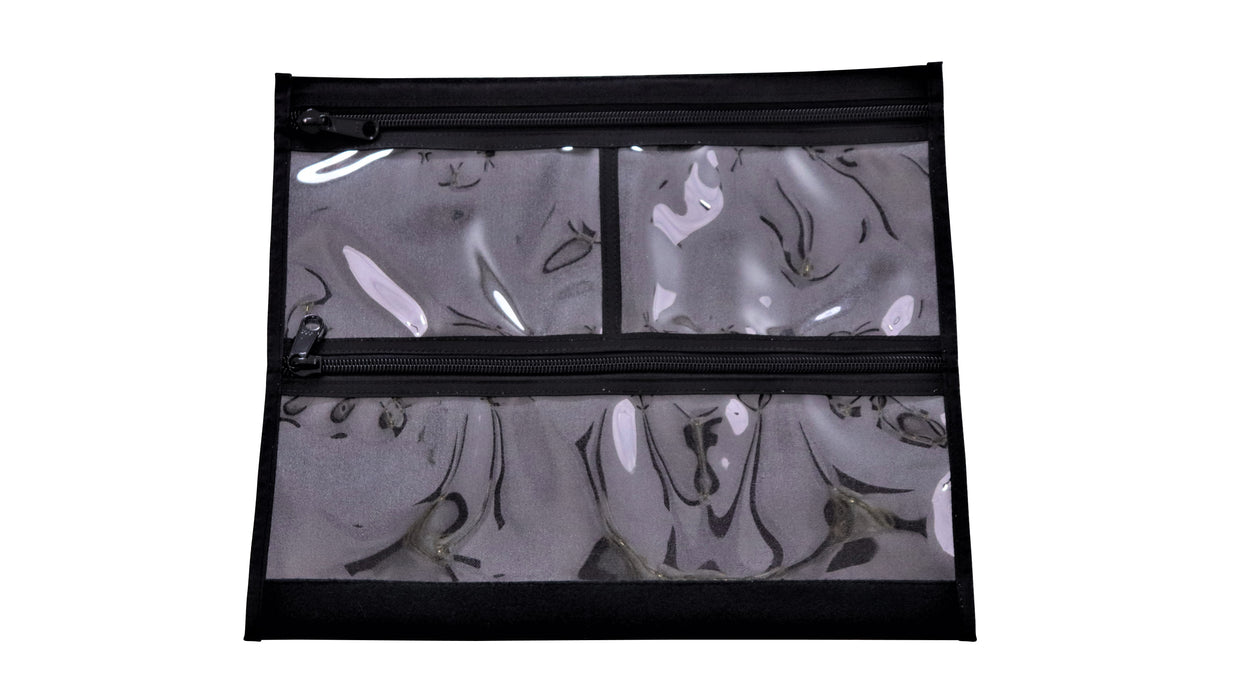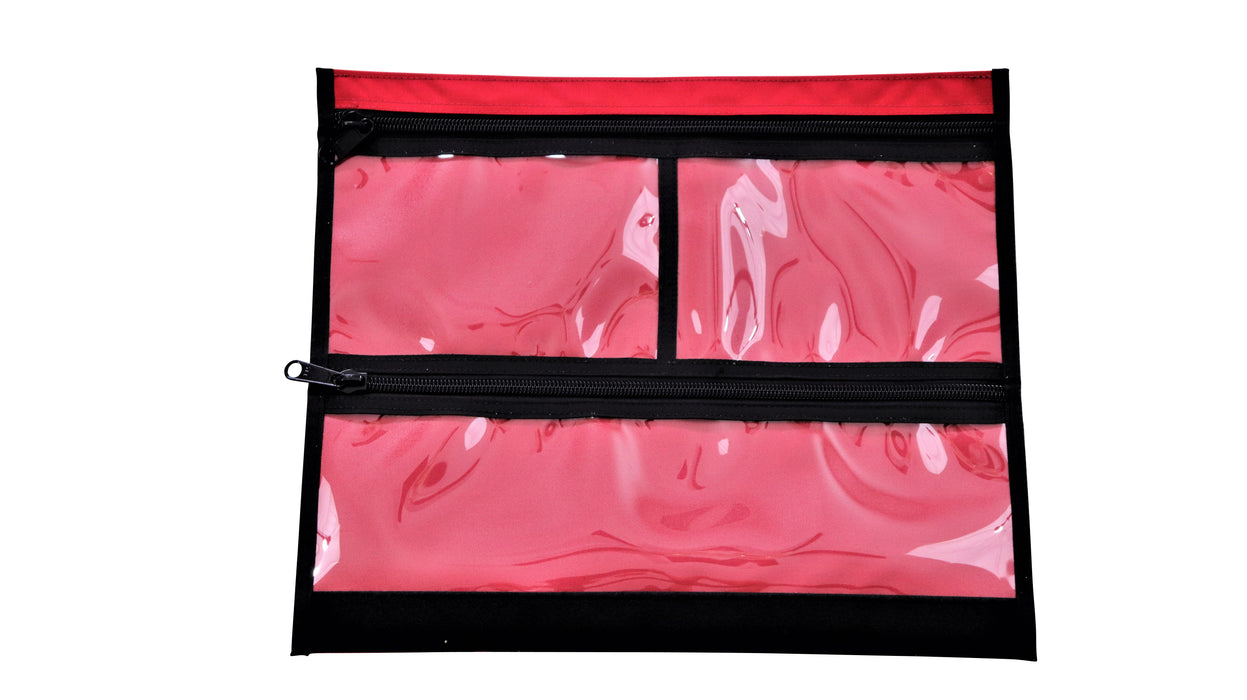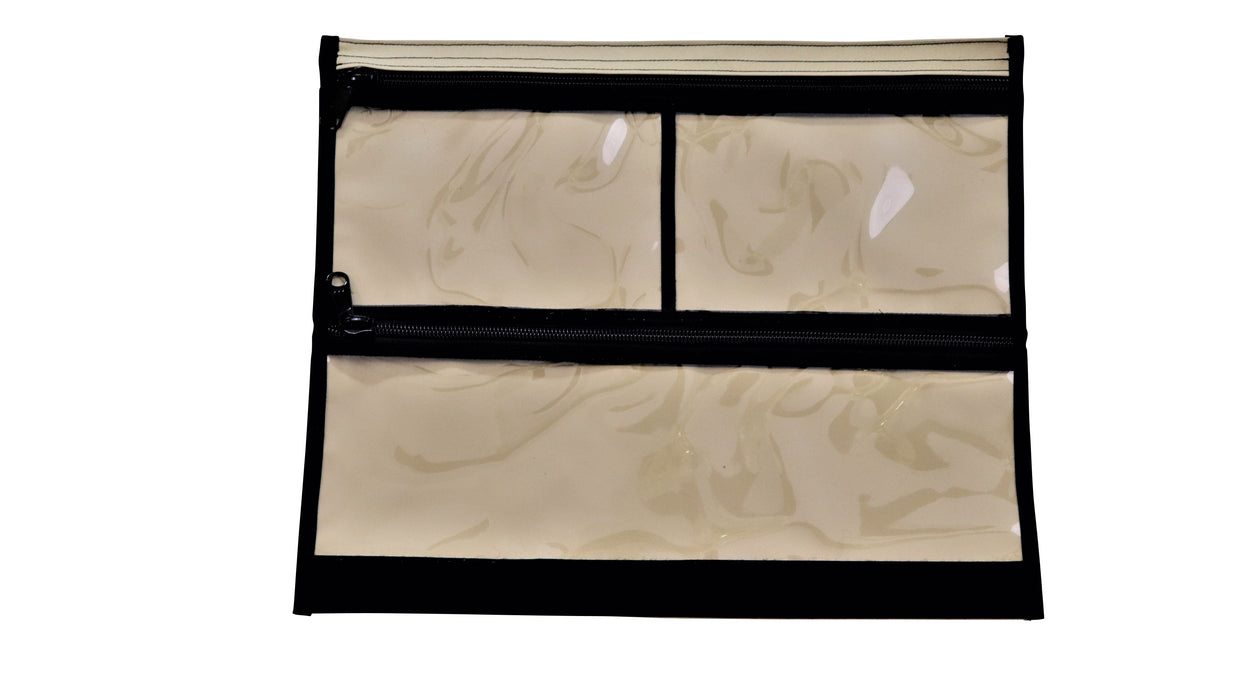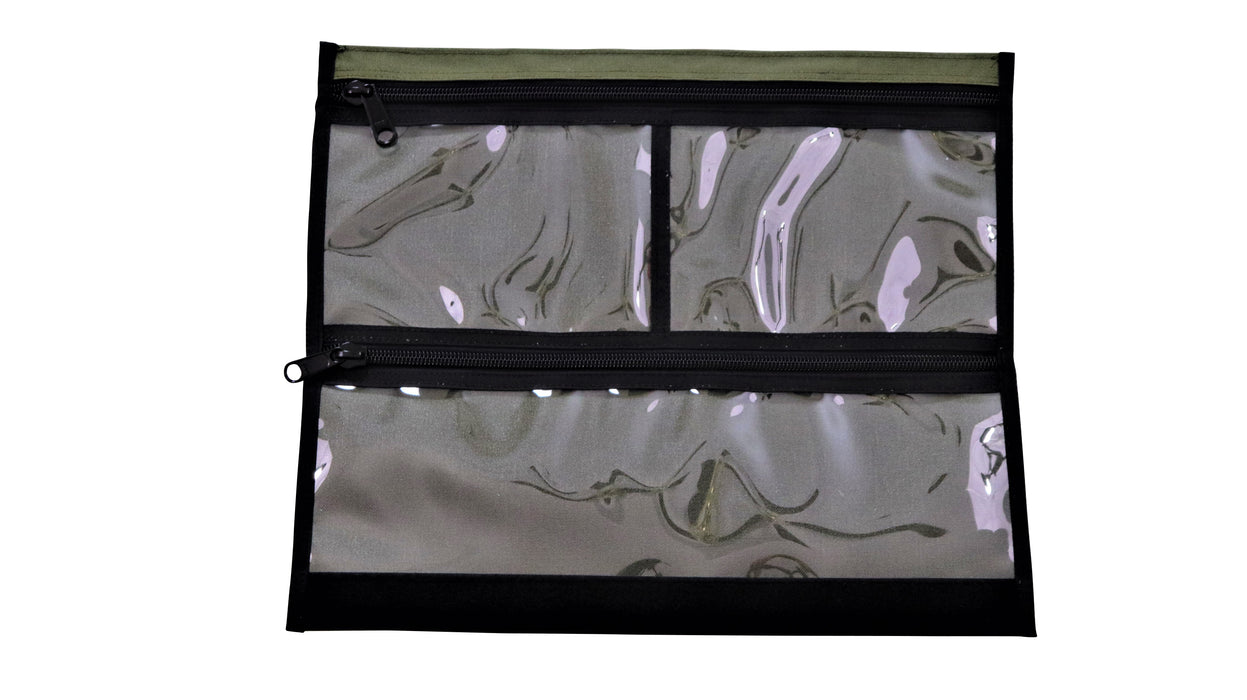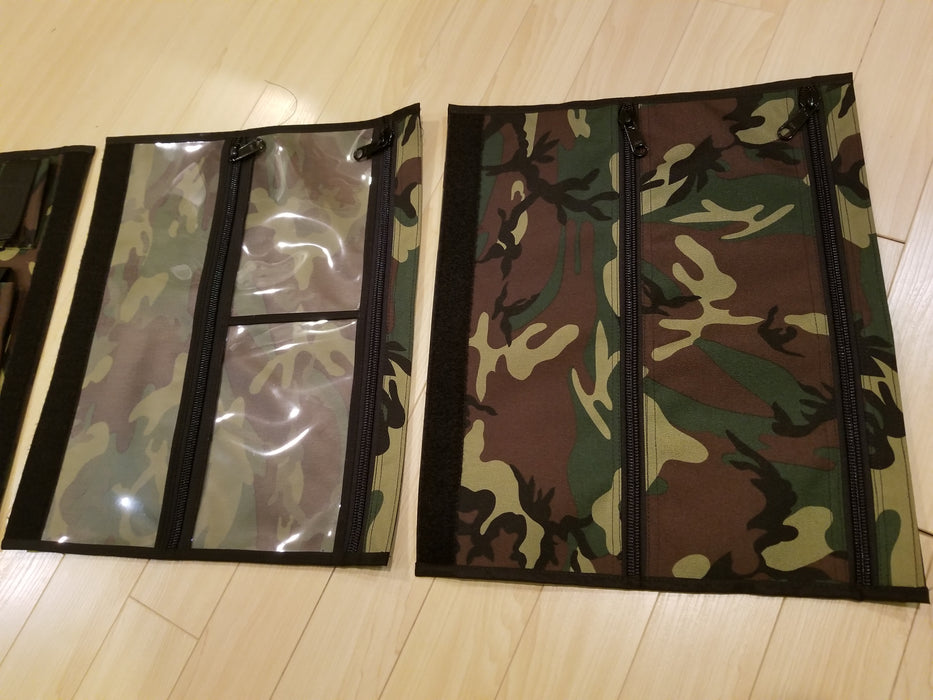 MOD for Bug Out Roll (Transparent Vinyl - 3 windows)
A two panel transparent module to expand the main section. It adheres via industrial velcro strip to the main section OR to any other modular section. Has two small see through compartments made of heavy 30 gauge crack resistant/ and UV resistant vinyl and one large compartment.
-Made of same 1000 denier cordura fabric.