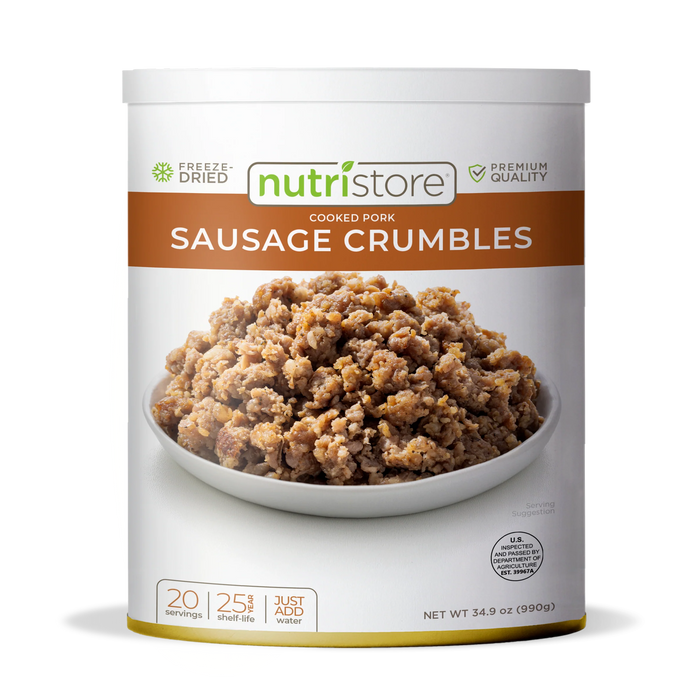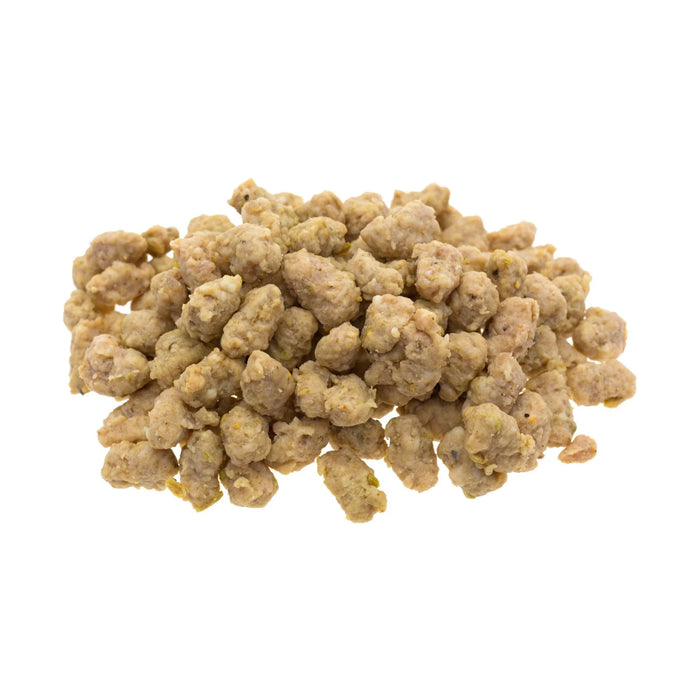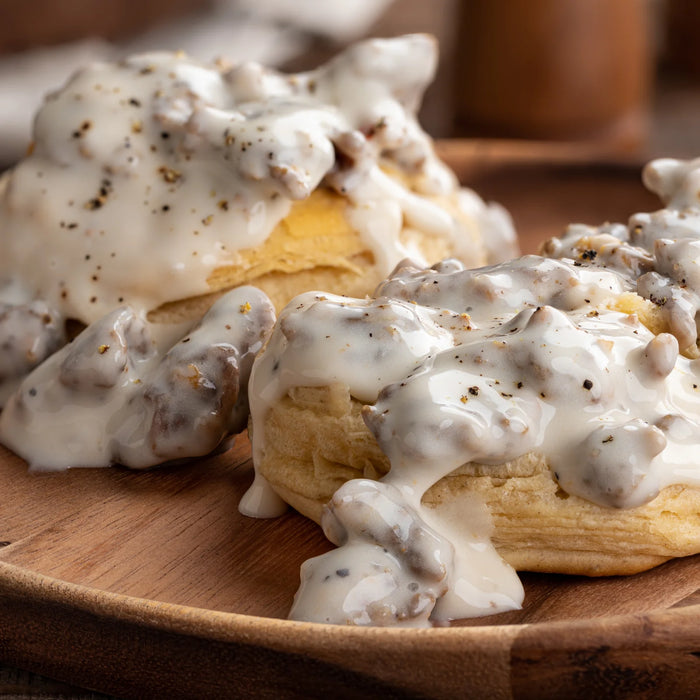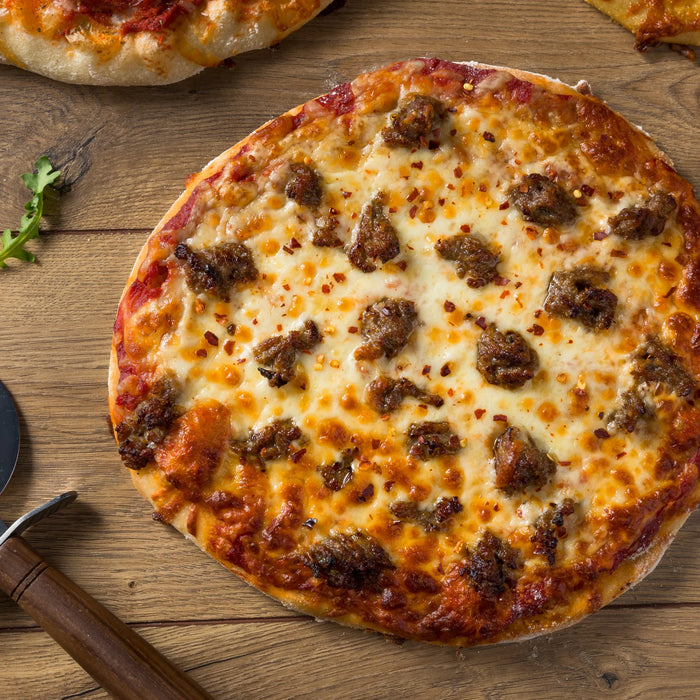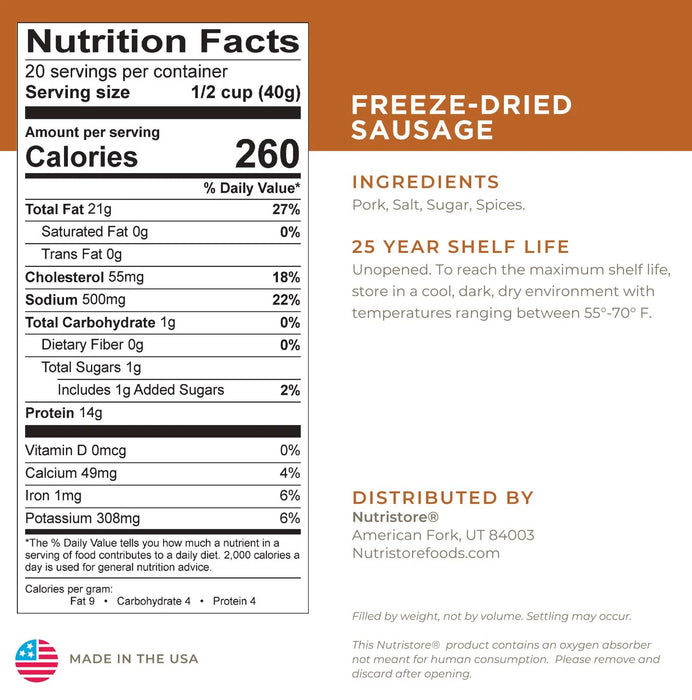 (#10 Can) Nutristore Freeze Dried Sausage Crumbles
Add to your pizza, spaghetti or omelette. Enjoy yummy cooking with freeze dried fully cooked and ready to go REAL sausage crumbles. A quick to use great tasting protein for your food storage.
Nutristore™ Freeze-dried Sausage Crumbles are a yummy way to add delicious protein to your food storage supply. This USDA certified Sausage is cooked and ready to be used in all your favourite recipes. Preparation is simple and requires little water. And with a 25 year sealed shelf life, you can be assured you will have access to quality meat no matter the circumstance!

25 year shelf life

Quick and easy preparation

Fully cooked

Excellent source of protein

USDA Inspected

No MSG
Rehydration Instructions:
Mix 1 cup Nutristore™ Sausage Crumbles with 3/4 cups warm water and wait 15 minutes or until tender.